Being a celebrity is not easy, especially in 2021 when everyone is watching you. Recently, The Duke and Duchess of Cambridge have made headlines because they went on vacation after the Queen was hospitalized.
Pictures of the Duke and Duchess of Cambridge, along with their children, arriving at Heathrow airport went viral this week.
Camera with flash | The Duke and Duchess of Cambridge, Prince George, Princess Charlotte and Prince Louis (+ nanny Maria) were spotted outside Heathrow airport's Windsor Suite.#DuchessofCambridge #PrinceWilliam #Royalfamily pic.twitter.com/eb59BoQ5wO

— Royal Daily Images (@images_royal) October 23, 2021
It's been reported by "The Kit" that the Royal family members are allowed a generous time of vacation, and that the Cambridges seem to be taking full advantage of it.
Officials: The Queen needs to slow down, she's getting frail and needs to rest

Public: Maybe the Queen could rest if William & Kate would work more.

William & Kate: Let's have a lighter schedule and work even LESS.

— Veronica McDonald🗣 (@Purify_toast17) October 22, 2021
This vacation also comes just days after Prince William and Kate Middleton hosted the Earth shot Prize.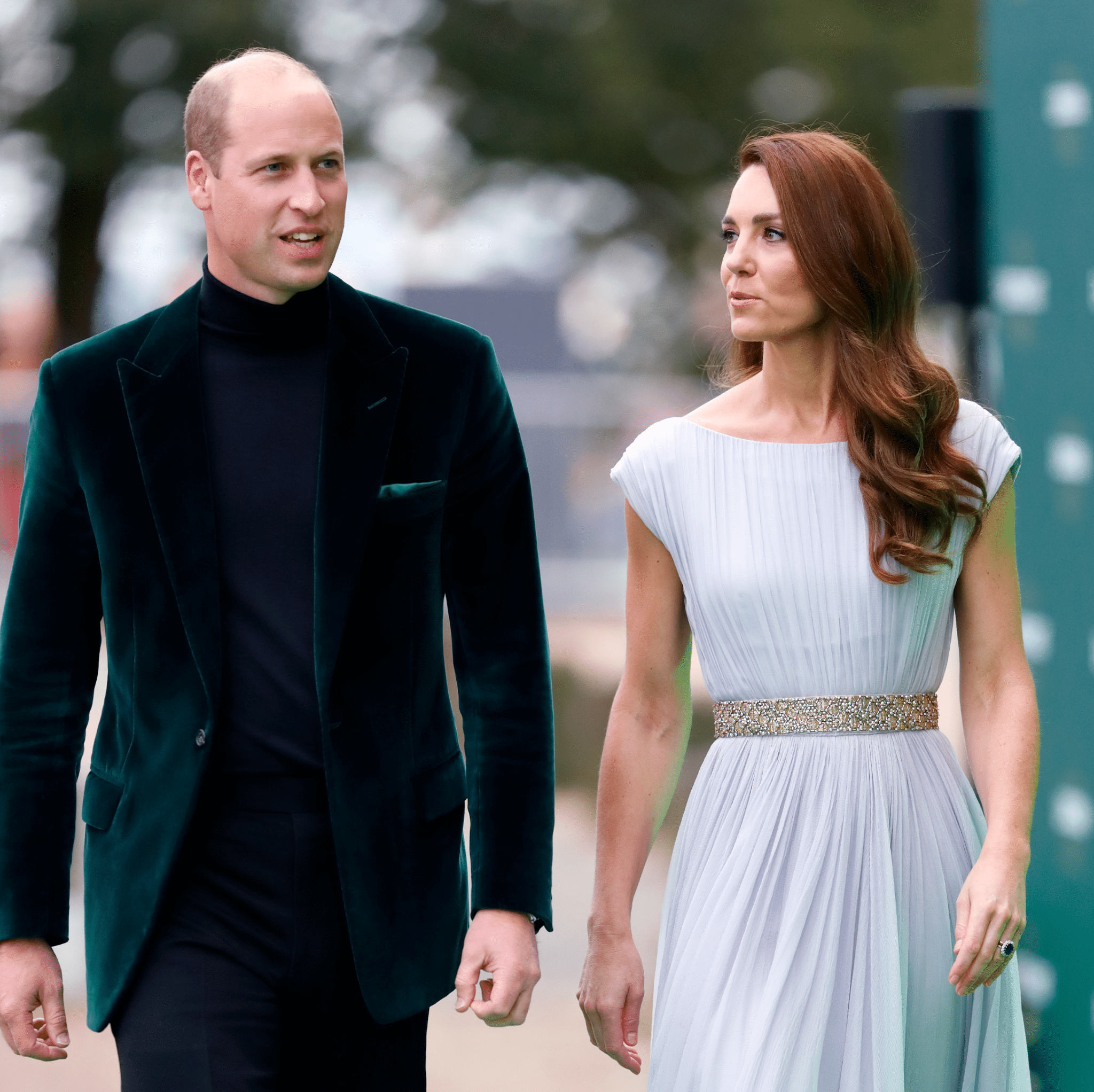 It was noted that no one flew to the event in an effort to combat the negative impact airplanes have on the environment.
As reported by "People" HM was advised last week to cancel her planned two-day visit to Northern Ireland to mark its 100th anniversary.
Instead, Queen Elizabeth stayed home at Windsor Castle to rest.
It was later reported that the monarch spent one night at King Edward VII's Hospital in London for "preliminary investigations."
As you can imagine, this vacation has caused a lot of mixed responses online.
The hypocrisy of the British press (photos deleted) & the Cambridge's is on another level….

1. Last week they were being celebrated for ensuring no one flew in for their awards.

2. Here they are getting ready for their foreign holiday.

3. Wasn't the Queen just in hospital. pic.twitter.com/izhWFGQqQT

— Princess Victoria Wedderman (@VWedderman) October 23, 2021
"Hope we get a Royal Rota story this week of SO-CALLED ECO-FRIENDLY William & Kate + children + Nanny at Heathrow, exiting a GAS GUZZLING SUV to hop onto a PRIVATE PLANE," tweeted one angry fan.
"All this on the SAME DAY SICK GRANNY JUST LEFT HOSPITAL. The Cambridges put a LUXURY VACATION OVER SICK GRANNY."
"Poor nanny Maria doesn't seem to have a personal life of her own," said another. "She's gonna spend her life minding William's children & then be sidelined just like Queen & Margaret excommunicated their nanny."
"So there goes the narrative of Prince William & Kate Middleton huddled by the Queen's bedside," tweeted a different fan.
"When Queen was hospitalized, William & Kate were packing for a vacation," they added.
"I'm sure they are traveling in a solar power jumbo jet!" tweeted one user.
Another holiday! They must be so tired of all that dressing up, waving, smiling, and scheming to continue their scrounging," said another.
Despite the rumors and fan speculation, it's easy to assume HM approved the family's vacation plans.
<
View this post on Instagram
/div>