Communication is a key that connects each one of us. But what will you do when the conveyed message is making things more messed up? Well, in that case, you can run to a Facebook group that features 'Useless, Unsuccessful, and/or Unpopular Signage'. 
Scroll down to see the signs that are raising more questions than giving an answer. 
P.S. Remember… keep it simple—keep it short—keep it clear.
This Is The Kind Of Secret Doctors Don't Want You To Know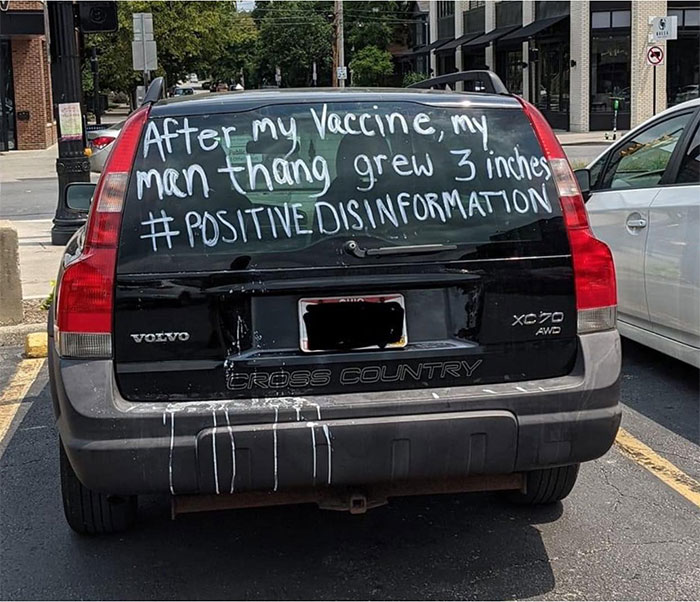 I Didn't See A Cat Going Out But I Did Observe A Walrus Sashay Towards The Door
I Honked
On The Community Noticeboard At My Local Shops
An Employee Caught Me Taking This Pic And Said "Ah Yes, Another One Of Our Many Exciting Deals!"
Make Good Choices
Lmao You Go Girl
Yeahhhhh Right
Someone Had Enough
I've Never Seen A Bumper Sticker I Wanted More
I've Been Called Many Things In Life. But This Is A First
Well That Escalated Quickly
When You've Had Enough Of Your Man
I Have A Bad Feeling About This Rest Stop Bathroom
Found Some Paperless Towels At Walmart Today. What Will They Think Of Next?
The Mechanic Left This In My Girlfriend's Car After Being Serviced… The Car Is Still Dirty
I Don't Even Know
Please Don't Follow Anybody Home
Just Press Three 333 Times
This Was A Couple Years Ago…and I Know What They Meant But… Still
Oh No
Um… I Guess?
Pfantastic Signage
Whatever Gets Them In Therapy I Guess?
Do Not Teach Fish Man He Will Destroy Us All
Is This The New Saying Now?? Mandela Effect?
Spotted At A Local Dollar Tree A Few Years Ago
No Thanks
This Was In Front Of My Town Hall For A Couple Weeks Before Anyone Realized And It's My Favorite Thing To Ever Happen Here
"We Gave It A Second Thought And Decided That You Guys Suck"
Typical Capitalism. Manufactured Scarcity
We Don't Pay A Living Wage, But Work Is Work Right. This Is A Circle K By The Way
Pennsylvania Department Of Transportation Trying To Be Relatable
Are You Speaking From Experience, Sir?
Baa Baa Black.. Clam?