Famous two social media Facebook as well as Instagram have gone out of service for some time and the users could not load anything. Many have reported this issue and the number of reports was high.
Many Facebook users have told that when they tried to upload, it showed as the service was unavailable. And the users of Instagram also faced similar problems and they could not load details yet the application seem to be working. There is no idea whether the problem of Facebook and Instagram have any connection.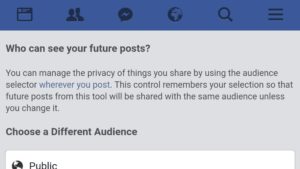 The down detector of the website has clearly exhibited the issues for both the sites. But the own platform of the facebook's status page has showed there was no issues in the existing technology.
Report says these kind of issues are very rare but it will create immediate and a big impact among the users.
Source 1: www.independent.co.uk
Source 2: www.newscabal.co.uk
I am an amateur content writer, who is currently pursuing a Masters in Finance from ICFAI Business School. In this highly volatile Business Market, I find no better way to keep myself updated than to write about it and reflect my own thoughts as words.