Facebook- the parent company of Instagram, together has initiated their support for the local business across the world. Facebook has added a new section in its app to help local trades to spread their visibility nearby.
This lockdown condition has brought many small, domestic firms and local shops in serious crisis. Along with the downfall of the economy, there has been a pause in their business. Facebook and Instagram are making way for users to express their gratitude for them. This is supporting them to build their business again.
Facebook App has a Special Feature
"Business Nearby"-added feature allows people to see nearby shops or outlets running in their nearby areas. This feature has an option for adjusting the area limit from 1 mile to 500 miles for their users. The purpose makes it easy for the users to see which outlets are running, their pickup, or delivering options. Even we can also order a product and inform them through a message as well.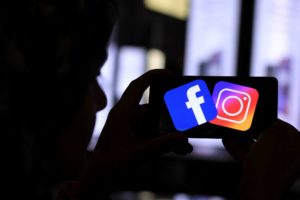 In a Blog, Facebook has posted an update for its users,-
"Businesses are facing immense challenges during the Covid-19 crisis, and supporting them is critical to the well-being of entrepreneurs, communities and the economy. As many stores remain closed and social media serves as an online Main Street, the shift to doing business online is more urgent than ever. Today, we're announcing new ways for people to support and discover small businesses, along with more tools for keeping businesses informed and connected with their customers."
Instagram Also Joins
In order to pace up the race in the economy, Instagram has introduced the "Support Small Business" sticker or Hashtag. The hashtag (#SupportSmallBusiness) and the sticker can be applied in our stories like the Stay Home, Thank you Hour stickers- which came into use a couple of days before.
Any update or a post using these features will be shared with an Instagram story highlighting similar posts from all the accounts you follow.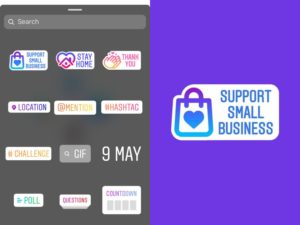 In fact, the parent company is trying to support businesses by adding a dedicated Business Inbox in the Messenger app. To make it easy for business persons to communicate with customers. Thus allowing them to use Messenger to answer questions sent to their Facebook Page.
Adding up, Facebook said it will be posting COVID-19-related details, implementing tools, and information tips in both Facebook and Instagram apps. This information can be accessed through the Facebook app shortcuts or their Instagram business profile for our own business purposes.