Jim and Pam from The Office were absolute sweethearts. Their love story made us cry, it made us laugh, and it made us feel connected with them.
But there's another — arguably more important relationship we need to talk about: John Krasinski and Emily Blunt.
This couple manages to have one of the most down-to-earth relationships in Hollywood, despite being famous. And their love only seems to grow and diversify (they acted alongside each other in A Quiet Place) as time goes on.
Here, we take a look at exactly why their marriage is the stuff of legends!
Their love story began in 2008.
While a lot of people might expect a rom-com meet-cute, the pair actually met at an L.A. restaurant.
"It's kind of a sad, lame story. I was in a restaurant, he was in the restaurant. I was sitting with a mutual friend," Emily said during an episode of Late Night with Seth Meyers, "This is our romantic comedy! This is it! Someone write it."
Emily was with a mutual friend when John, having seen Emily in a movie, approached her table.
John had been there with a friend of his own, Justin Theroux, but Emily said, "He abandoned Justin and came over to us. He just stood there and made me laugh. I kind of [knew right away.]"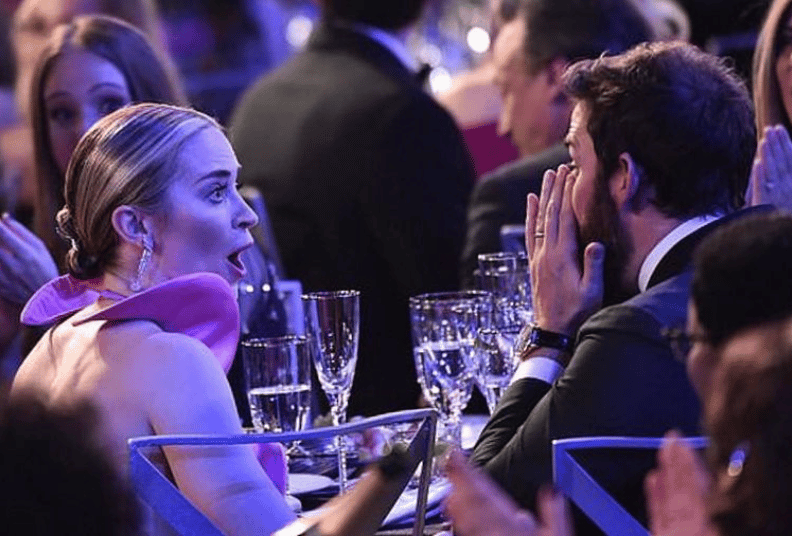 "It was one of those things where I wasn't really looking for a relationship and I was thinking I'm going to take my time in LA," John recounted on 'The Ellen DeGeneres Show.'
"Then I met her and I was so nervous. I was like, 'Oh god, I think I'm going to fall in love with her.' As I shook her hand I went, 'I like you.'"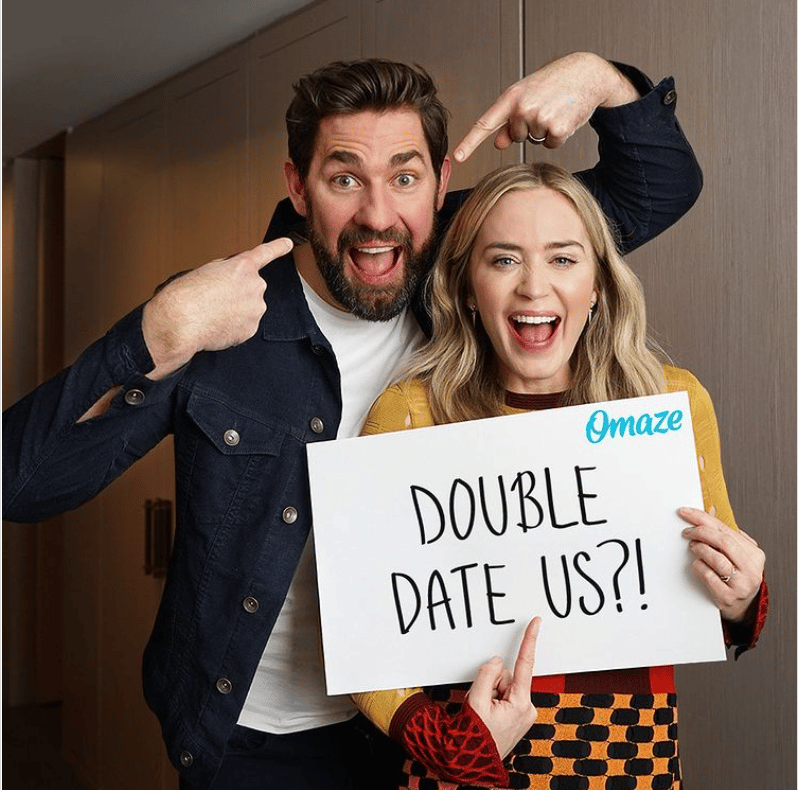 They had their first date at a shooting range.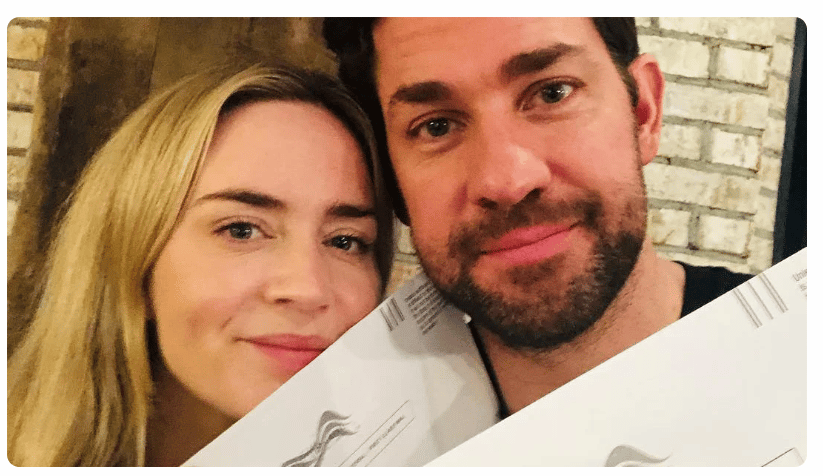 Despite their instant sparks, John didn't put much effort into their first date. Since he was so sure he would never end up with Emily, he decided that he would blow their first date by taking her to a shooting range.
Much to his surprise, the date went well! The pair then got engaged less than a year after they met.
The Office alum proposed to The Devil Wears Prada star with a three-carat, antique-cut diamond ring. "She did cry after I cried and we cried and then everyone around us was crying," he shared with Access Hollywood at the 2009 Emmys.
Much like their relationship, they keep their wedding low-key.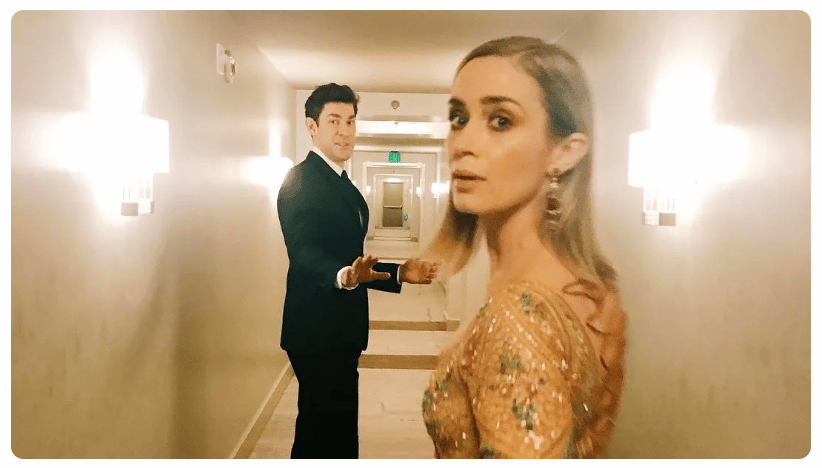 They got married at George Clooney's 18th Century villa in Como, Italy. Everything about the day was perfect, except one thing: Emily's spray tan.
"I look at the pictures and it just has an orange hue that is unnatural to normal skin color. Why was I on a budget on my wedding day?" Blunt told James Corden on The Late Late Show.
They've been married for over 10 years and have welcomed two daughters: Hazel Grace, 7, and Violet, 5.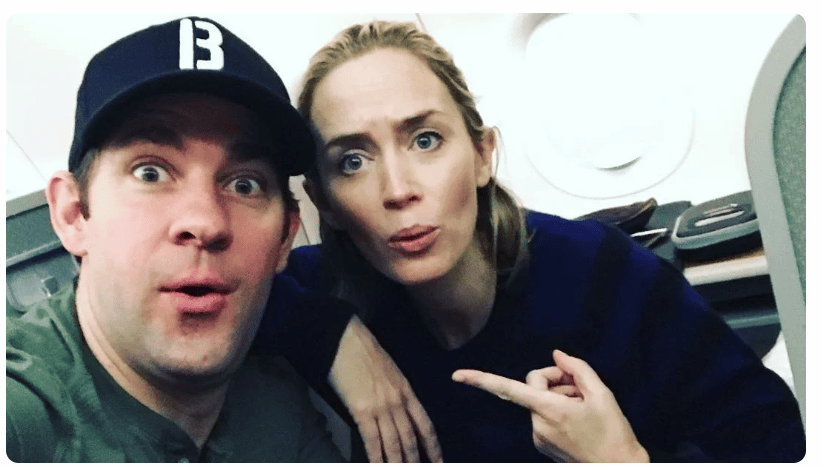 Married life sure looks good on the couple.
In April 2013, Blunt opened up about her marriage to Krasinski, saying that it "changed" her.
"Meeting John really changed my life," she told InStyle.
"When I feel the support that I have from him, I feel invincible. There's someone behind you on your good days and someone in front of you on your bad days."
John is still finding surprising things about his wife.
Like how she sings!
"I just immediately wept," he told Vanity Fair in 2018 about the first time he heard her sing during a recording session for the 2014 film adaption of Into the Woods. "It was really wild. It was like finding out that your wife can levitate."
That wasn't the first time Emily's talent made John cry.
When he went to an early screening of Emily's movie, Mary Poppins Returns, he was left frantically searching for something to mop up his tears.
"I was like, 'I need anything to stop this crying!' I was crying so much! I blew through the tissue box in 20 minutes," he told Ellen DeGeneres.
The way he describes her talent at all times is heart-wrenchingly sweet.
No matter how many times he gets to watch her perform, he's always blown away. In an interview with Vanity Fair, he said, "The air changes in the room when she starts doing what she does. It's so honest and so pure and so powerful. It's like a superpower that she can just unlock."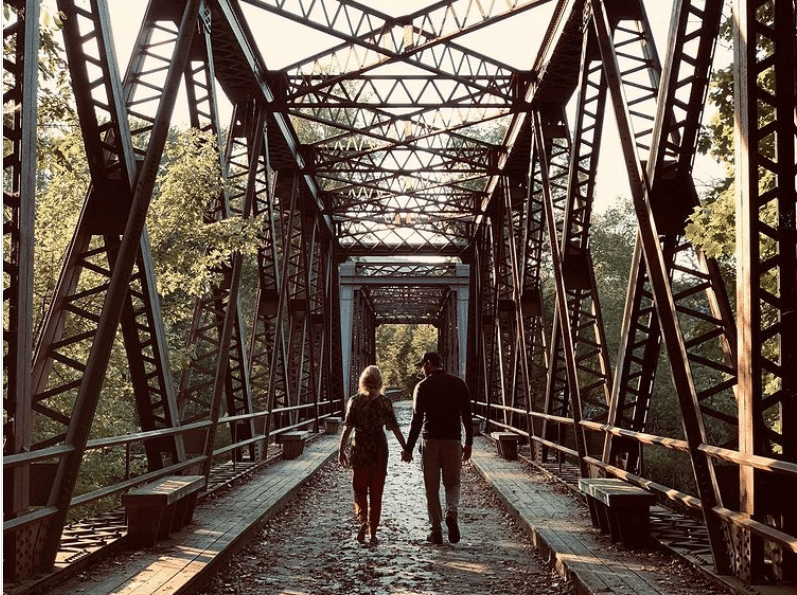 All of this goes to show how incredibly supportive of each other they are.
This includes their individual projects and A Quiet Place, John's directorial debut that they worked on together.
The film was a smashing success, earning an overall $341 million worldwide gross and rave reviews from friends, fans, and critics alike.
Their unending support of each other is the perfect exemplar of love.
When talking about the balance of home life with their careers to E!News, John said, "I gotta say it just sort of happens organically. It's one of those things where I was a huge fan of hers before I even met her, so I continue to be a huge fan of hers in everything she does. So we're just extremely supportive, we get what the job is and that you gotta travel and do some stuff, but it's always about coming back home and being together, it's the most important thing."
Finally, the pair even extended their love to others when they set up Emily's sister, Felicity, with Stanley Tucci.
The Devil Wears Prada fans will remember that Emily and Stanley worked together on the film. After Emily introduced him to Felicity, they went on to get married in 2012!
Now if they could just clone John and hook us up with him, that would be great!