A customer at McDonald's called police when he found  onions in his burger. He was behaving in a disorderly manner after making the complaint. He was held guilty of assault by Manchester magistrates court on Friday.
On 21 December 2018, Leslie McDonagh dialed 999 to make a complaint about the onions in his Big Mac and he was unable to consume it as he had a severe allergy. After arrival, the officers got to know that the customer also threatened the manager and was about to get into a fight with him.
McDonagh created a scene when the police asked him to leave the restaurant. He fell on the floor and latched onto the leg of a police officer. He spat at the officer who tried to escort him off the premises.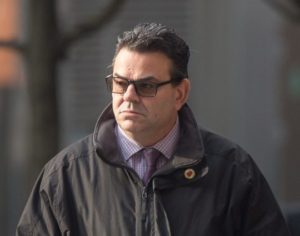 Court got to know that McDonagh was going home to celebrate weding anniversary with his wife when he stopped at the restaurant to have a snack. McDonagh was apparently returning from a work party and he has had six cans of beer.
Prosecutor Paul Sumner said,
Police informed him that his food order being incorrect was not a valid reason to call them and they requested him to leave. They tried to escort him out of the premises, he's fallen to the floor and attempted to grab hold of the legs of the officer.
McDonagh was arrested for behaving disorderly and assaulting a worker after getting drunk. While the defense lawyer emphasized that the wrong order could have affected him adversely as he had severe allergies.
Keeping all aside, McDonagh was truly embarrassed for his actions. It was not all planned and he wouldn't have acted this way if he was sober.
Source: IBT, Fox News