Dragon Ball Z is an adventurous TV series. The first episode was released on 26 April 1989. The creator of this program is Akira Toriyama. The DBZ is about the journey of Goku who we have seen defending the earth against evil with his Z warriors.
The whole series is action, entertaining, and adventurous which reinforced good versus evil. This is the concept of DBZ which teaches us to be united truth worthy and loyal.
This time Dragon Ball Z: Kakarot is a totally different experience as compared to the usual Dragon Ball game. The entire saga is having players with fairly deep RPG experience. Meanwhile, the game covers all the arcs of the DBZ, Kakarots's DLC is dividing the game into the new content of Dragon Ball Super.
Dragon Ball Z DLC has left fans hanging in the cliff
As per the leaked sources, the first DLC will introduce the battle of God. The characters in the battle of Gods will be Beerus and Whis. At the same time, Vegeta and Goku will gain the superpower and transform themselves into Super Saiyan God.
https://www.youtube.com/watch?v=Bf85wwJuFBE
Dragon Ball Z: Kakarot game has shown Vegeta training with Whis and Beerus. Further on he also trains with God of Destruction bringing Goten, Future Trunks, Trunks, Goku, and Gohan to his side in order to help him achieve the goal of an ascended level. In the titanic fight tested his brand new level against Beerus.
Super Saiyan God is far different from all the transformations we have seen before. It has given a super cool blue-haired look to both Vegeta and Goku. This change gives a sensation of enormous power exploding out of their character.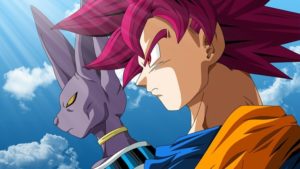 It is a Japanese action game. Bandai Namco Entertainment published the game while CyberConnect2 developed it. Dragon Ball Z: Kakarot released on 16th January 2020 is a single-player game. It is available on PC, PlayStation 4, and Xbox One also on Microsoft Windows.