The Brooklyn Nets' forward Dorian Finney Smith might get traded to the Golden State Warriors this offseason. After winning a title in 2022 and making it to the conference semifinals, the Golden Dynasty of the Warriors is looking forward to winning another title in the upcoming season. A few changes are expected in their roster so as to rectify the mistakes they made last season.
The Virginia Tech product played 29 games for the Nets last season and averaged 7.2 points, 1.6 assists, and 4.9 rebounds per game while shooting 30.6 percent from beyond the arc. He spent seven years with the Mavericks before getting traded to the Nets last season, will the Nets part ways with him this soon? Here is all the information you need about the trade between the Brooklyn Nets and the Golden State Warriors involving Dorian Finney Smith.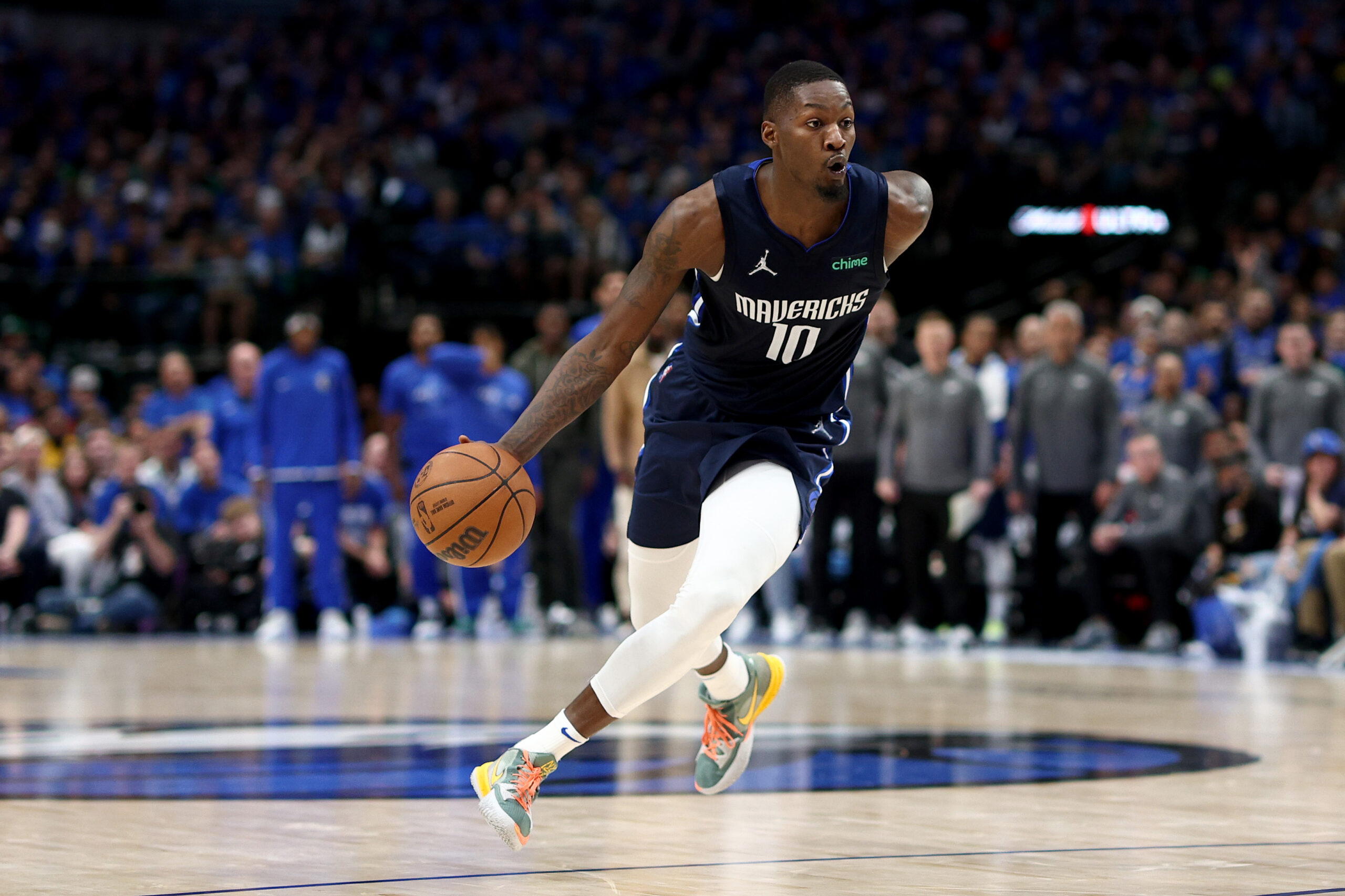 What would the Warriors offer for Dorian Finney Smith?
The Warriors are expected to offer Gary Payton and Moses Moody in return for the Nets' #28. The Nets used to be a superteam with the likes of Kyrie Irving, Kevin Durant, and James Harden on their roster, but things went wrong, and everything fell apart. But look at them now. They built a quality roster yet again. Will this trade make them better?
Nets new roster:

Kevin Durant
Spencer Dinwiddie
Dorian Finney-Smith
Ben Simmons
Royce O'Neal
Nic Claxton
Seth Curry
Yuta Watanabe
T.J. Warren
Joe Harris

Top __ team in the East. pic.twitter.com/rxBAZHzUeq

— StatMuse (@statmuse) February 5, 2023
Why would the Nets trade-off Dorian Finney Smith?
The Nets have enough players of the same profile on their roster, and they would be happy to flip Smith for a good return value. Moody would be a great addition to the roster, and he would bring the champion mentality to the Nets as well. Payton would increase the squad depth of the Nets.
Dorian Finney-Smith would be the perfect fit next to LeBron and AD pic.twitter.com/Dyryvfc3WA

— Lakers Lead (@LakersLead) June 17, 2023
Why would the Warriors like to sign Dorian Finney Smith?
Smith would be a much better player to keep on their roster for the Warriors. His defending and shot puts him a class apart from the players the Warriors are giving up for him. He can be used as a rotation player and would strengthen the bench.
Will the Warriors win another title before their golden era ends? How will the Nets perform next season? We'll keep you updated.