Cute dog pictures sliding in 3..2..1..
Dogs with their mimi-mes look so damn adorable. And just like humans, dogs also love their children so much. So, it's a bad idea to separate a little pup from his mother.  You might not know this but mother dogs are connected with their pups through her sense of smell. 
There is actually a thing called olfactory (smell). Depending on this, mothers usually find out their tykes. However, sometimes, they can't find their mischievous little pup. Oh, no! That is why one should never ever separate both of them. Also, it has been seen that female dogs can adjust easily and are more sociable as compared to males. It is actually because of the motherly instinct that females can easily mix up. 
If you want to see the cute pictures of adorable dogs with their dads and moms, keep scrolling because we have got some amazing pictures just for you. 
#1 Father And Son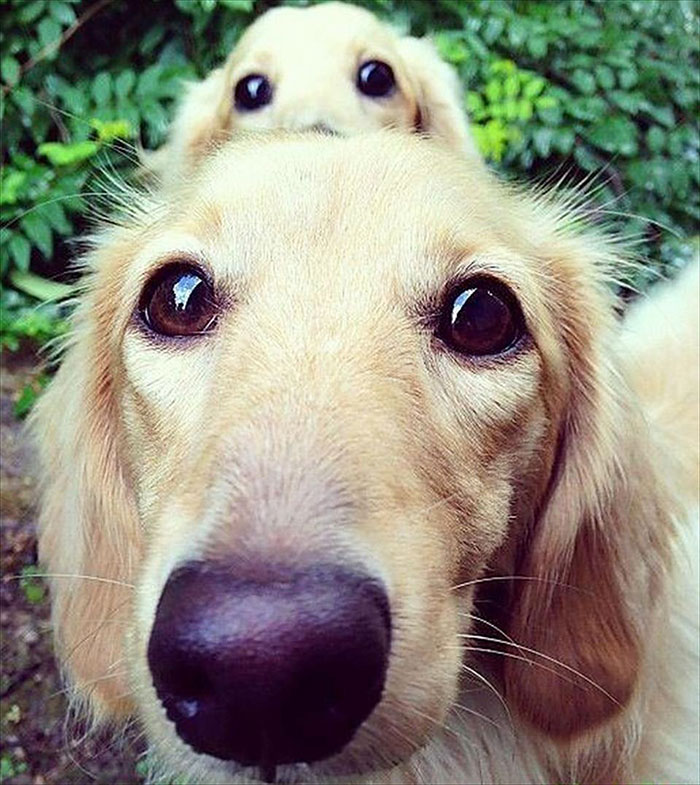 #2 One Happy Family

#3 I, Big Wrinkle, Made All These Little Wrinkles

#4 Jameson And Remington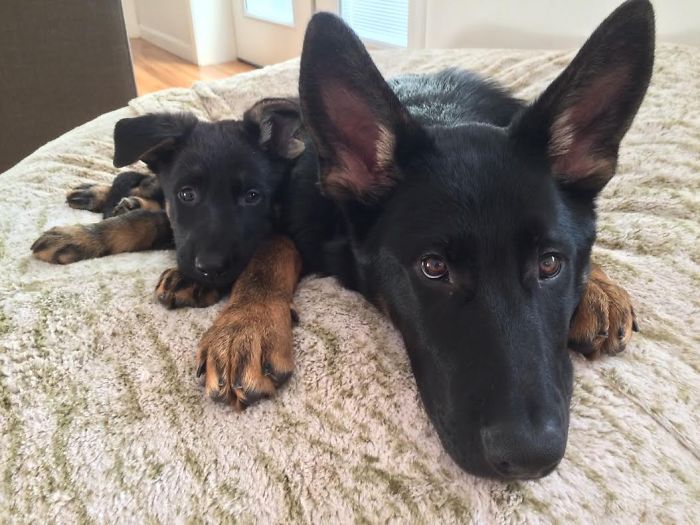 #5 Father And Son

#6 Sweet Kisses

#7 Pitbull And Baby Pitbull
#8 Husky And Its Baby

#9 French Bulldog And Its Puppy

#10 Nasa & Pups

#11 Puppy Bums

#12 Like Father Like Son

#13 Mother With Her Baby

#14 Like Father Like Son

#15 A Mother's Love

#16 So My Bulldog Seems To Be Pretty Proud Of His Son

#17 Puppy

#18 Don't Worry, It'll Be Alright

#19 Six Sweet Puppies Sitting With Mother

#20 Mother And Daughter

#21 Adorable Mini-me Version

#22 Puppy

#23 Golden Retriever Love

#24 Proud Father And Son

#25 Newborn Puppy With Mother

#26 Cute Boop

#27 Husky Puppie With His Mother

#28 Charlie + Chaplin (father + Son)

#29 My Golden Retriever And Her 3 Day Old Puppies

#30 Zombie Night

#31 The World's Largest Pitbull Hulk And His Puppies

#32 Mini Me

#33 With Mom

#34 A Few Hours After Giving Birth

#35 Dog And Its Puppy