Aah, Christmas! When everyone is happy, everyone decorates their house, meets with their friends, and waits for Santa. Out of everything, probably, one of the best memories that everyone has about Christmas is the lip-smacking dinner and amazing decoration. But no matter how great the decoration is, there is something that is always ready to destroy it. Do you know what we are talking about? Well, it's the pets. 
Whether it's a dog or a cat, they are ready to make the house look like some storm has just hit the place. We actually don't know why but the cute and adorable furry angels become all wild and unstoppable when it's the holiday season. If you can relate to this thing, we feel you because we know how terribly pets tear down everything, especially the Christmas tree & make it their playground. 
So when you have pets, your Christmas checklist goes something like upturned trees? Check. Eaten Christmas decorations? Check. Hair all over the precious Christmas town set-up. Check? And now you are ready for the celebration (or maybe not). 
Scroll down to see how crazily pets turn everything upside down during the festive season.
#1 Oh Good, You're Here. The Tree Just Fainted!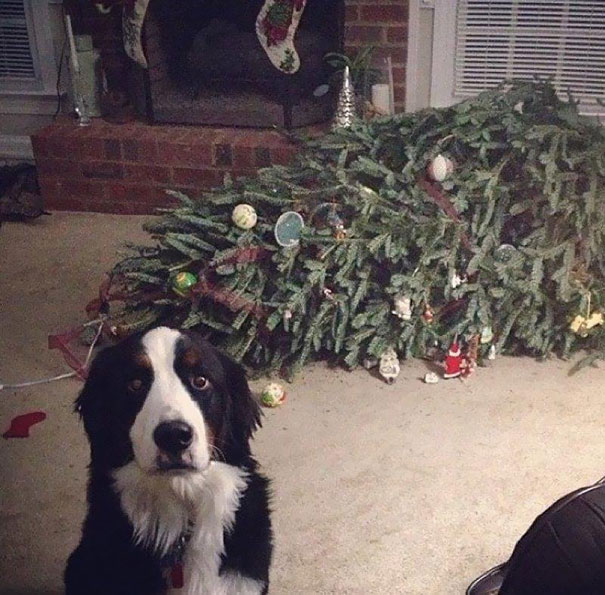 #2 It hasn't even been up for 3 minutes …

#3 My Cat Ripped Open All The Presents Christmas Morning

#4 My Work Here Is Done

#5 Dog Jumped In Christmas Tree After Cat

#6 I like candy canes

#7 Clem's Having A Good Time

#8 It wasn't me. I swear!
#9 And It was Delicious

#10 Which Is The Odd One Out?

#11 It's delicious!

#12 Mom Put Up The Tree And We Helped!

#13 So This Cat Helped With The Christmas Decorations…

#14 Pretend As Nothing Happened

#15 Giant Kitty Destroys Xmas-town

#16 Cat 1 – Christmas Tree 0

#17 It's Not Even Up Yet!!

#18 And To All A Good Night!

#19 Not Sure About This Whole Tree Thing

#20 Undressing The Christmas Tree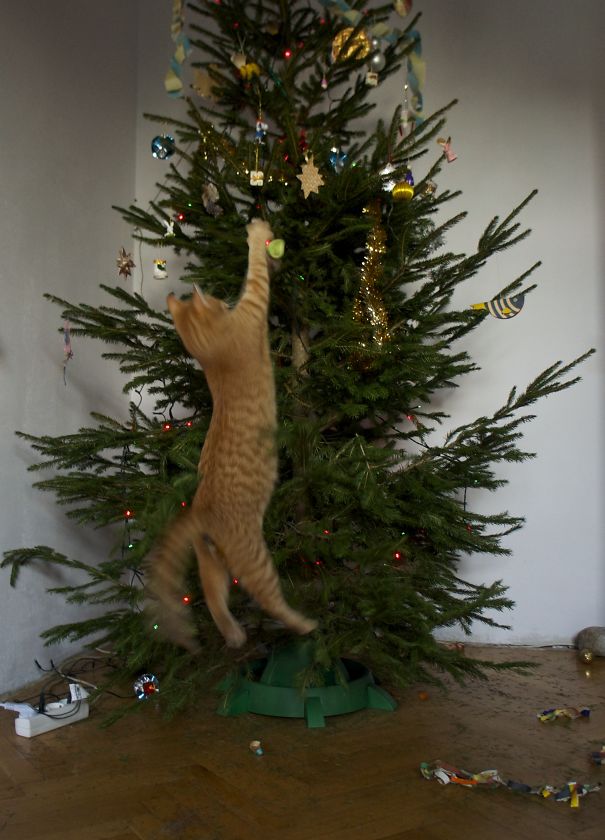 #21 White Catistmas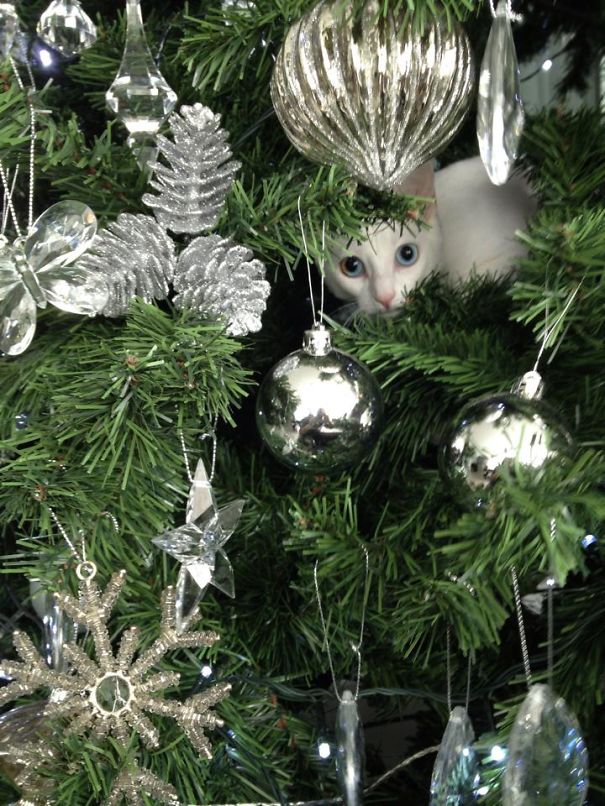 #22 Oh Summer My Little Angel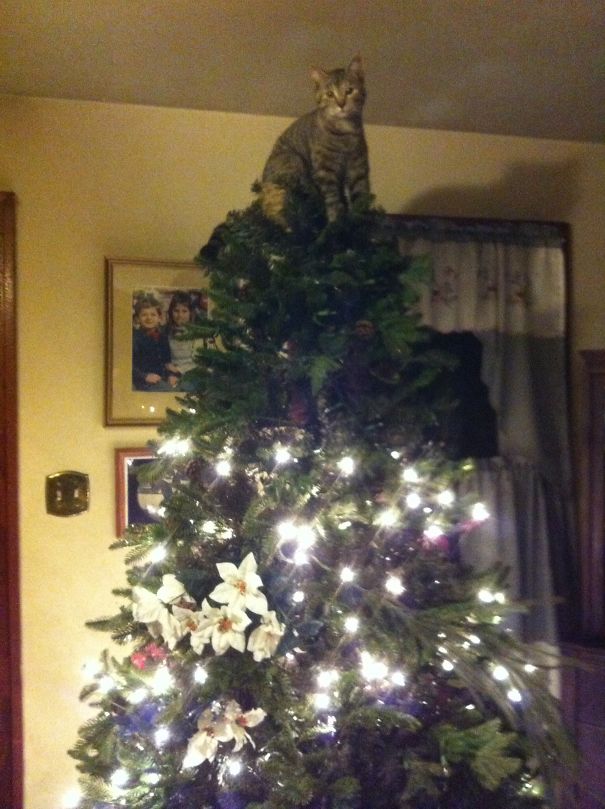 #23 I Know It Is About Cats And Dogs But I Like Christmas Too!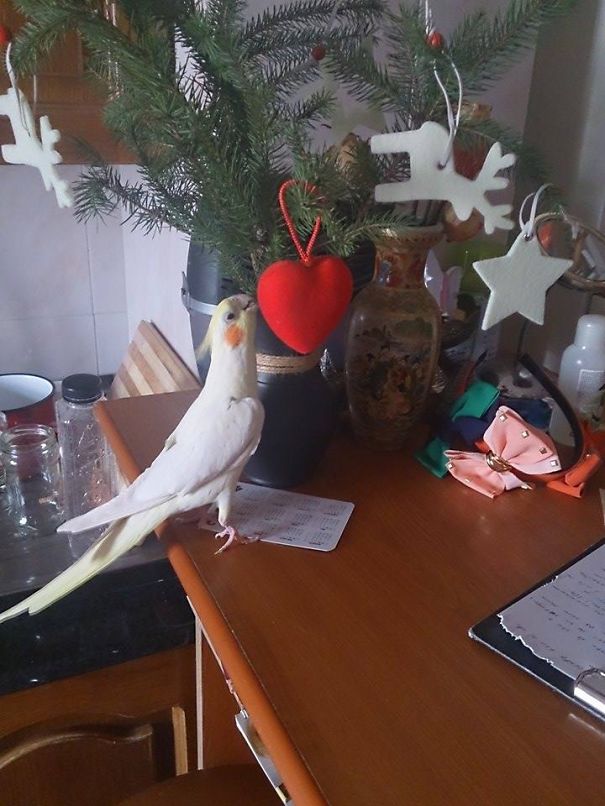 #24 A Tyrannosaurus In A Nativity Scene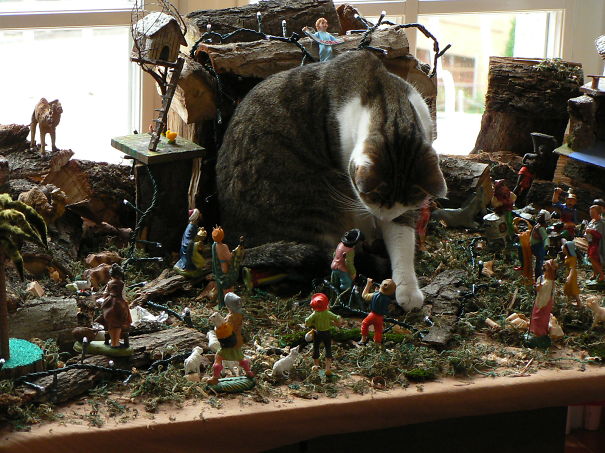 #25 I Think My Dog Had An Enjoyable Christmas, Don't You?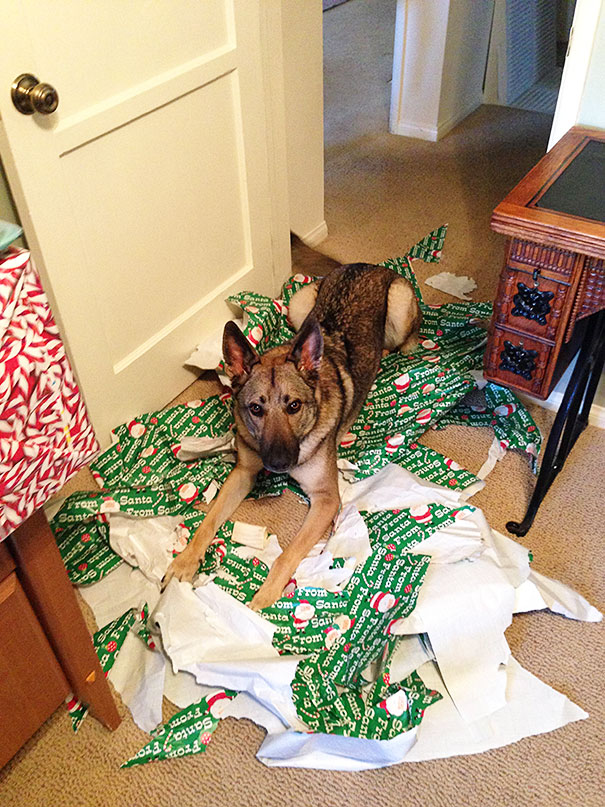 #26 Bengal Bauble…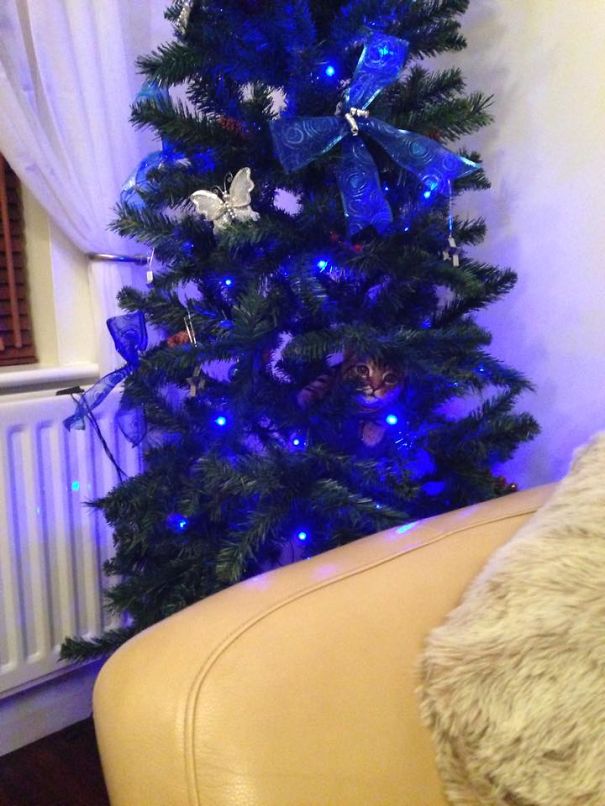 #27 I Won't Touch Anything, I Promise 🙂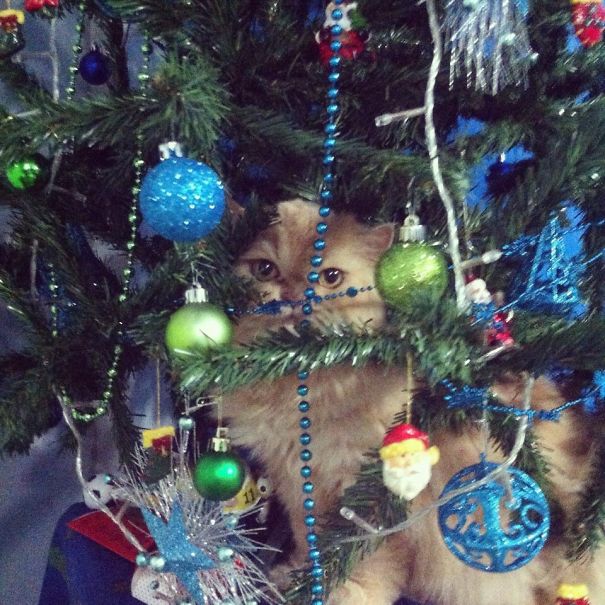 #28 Puppies Are Preparing For Their First Christmas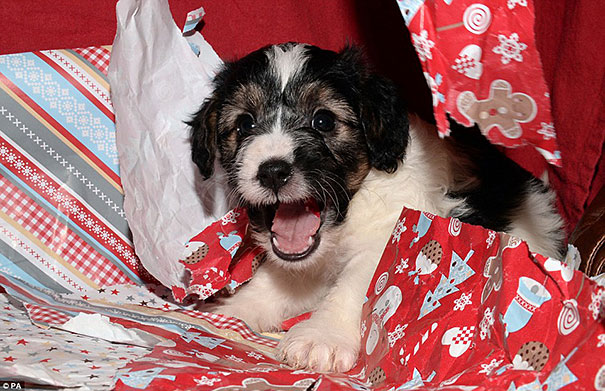 #29 Oh! Christmas Tree, Are You Ok?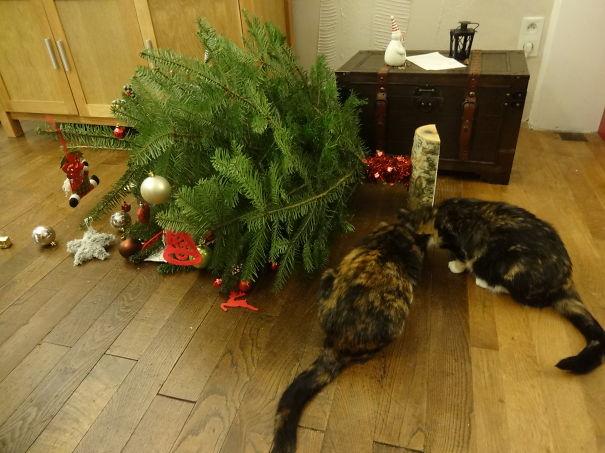 #30 Cat Under Christmas Tree