We know that you are quite amazed after reading this headline because obviously cats and dogs are usually meant to fight with each other. And the duo does not get along so well. But now, it looks like this myth is soon gonna change. As Raylan, the dog takes care of the cute little kittens in the cat shelter so well. This marks as a pure symbol of love between the dogs and cats.
Recently, a video went viral on social media platforms that show the little doggo taking care of the kittens. And the video in itself is enough to express how sweet and a comforting relationship does the dog and cats share. Luckily, there exist dogs like Raylan and humans like his owner who still think positively. And build a cat shelter for foster cats to comfort them. These cats were those who either lost their moms or were abandoned by their owners. But, no doubt, they are lucky enough to have Raylan with them.
#1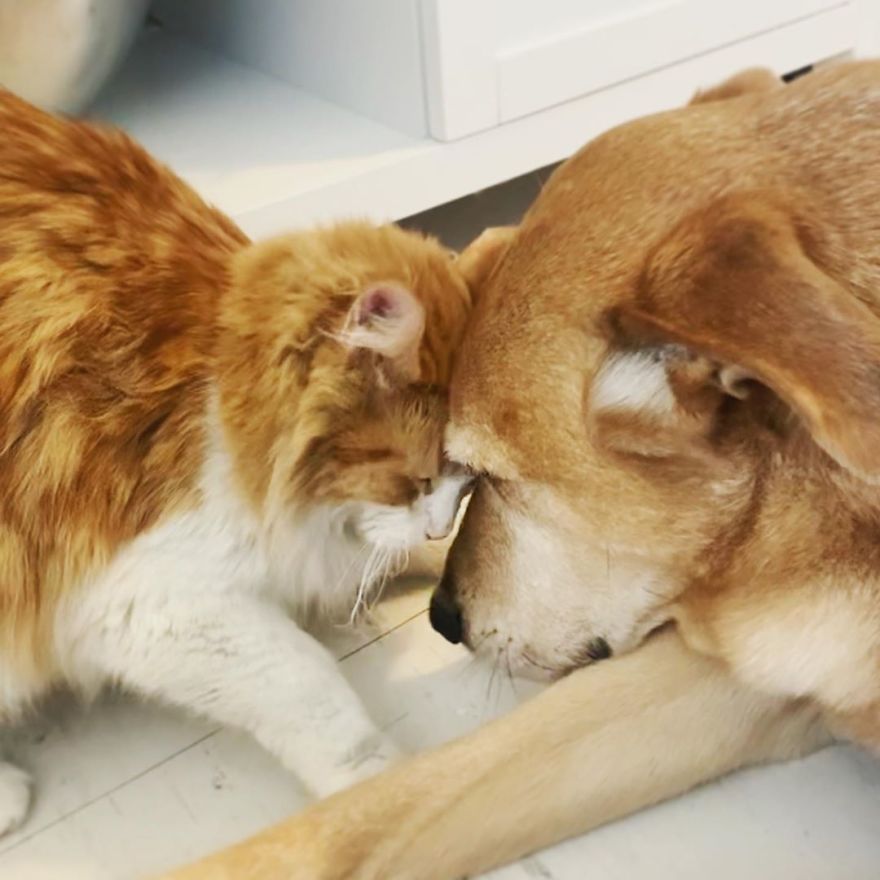 The viral video shows Raylan with two little kittens. The kittens are stumbling to him and then snuggling up to the pooch. And the video alone has about 64K views. The audience bombarded the comment section with a lot of good wishes. Some viewers also prayed for the cats to find a new home soon.
#2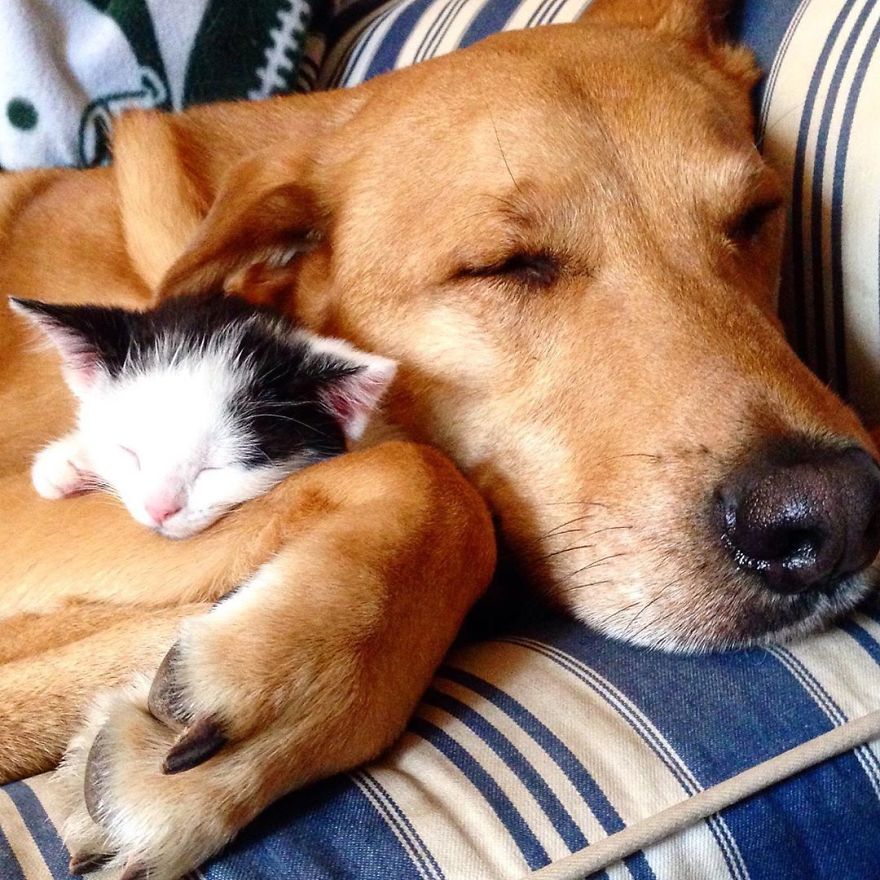 Raylan's owner tells that he is a genius dog and loves the cats from the very first time he saw the cute creatures. The dog was just 3 years old when he met the first foster kitten, Watson. Now, Watson is their neighbor and the duo shares a loving bond. That time, the owner realized building a cat shelter could help many such cute kittens.
#3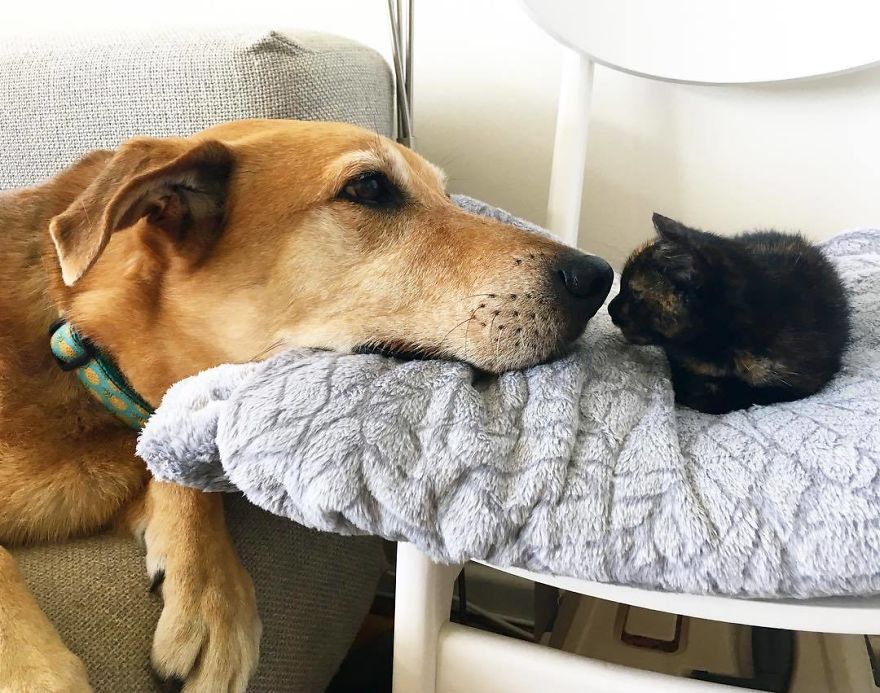 Raylan_the_dog has about 20K followers on Instagram. This shows that people like content that they post. Also, Raylan's owner shared about how they got him. He was adopted from a high-skill shelter where he was going to be euthanized. Noone wanted the little doggo because he was highly energetic and untrained. But the harsh reality was no one had tried to train him. Since then, Raylan is a part of their family. And gives care at their small cat shelter to the cute kittens.
#4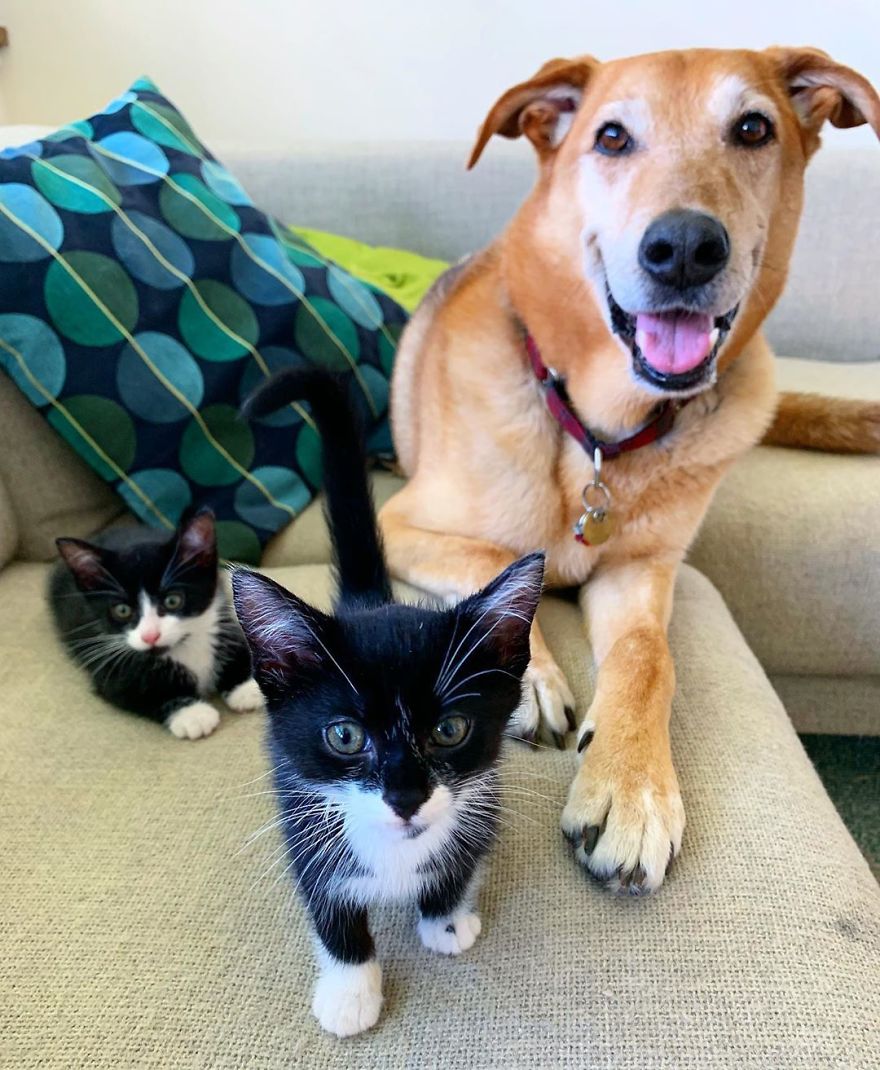 You won't believe that the doggo has given care to about 60 kittens in 9 years of life. We know that you are pretty confused about what all he does as a caretaker at the cat shelter. He keeps them clean constantly, plays with them, and carries them around. The doggo is so intelligent that he even stops the kittens from scratching the sofa.
#5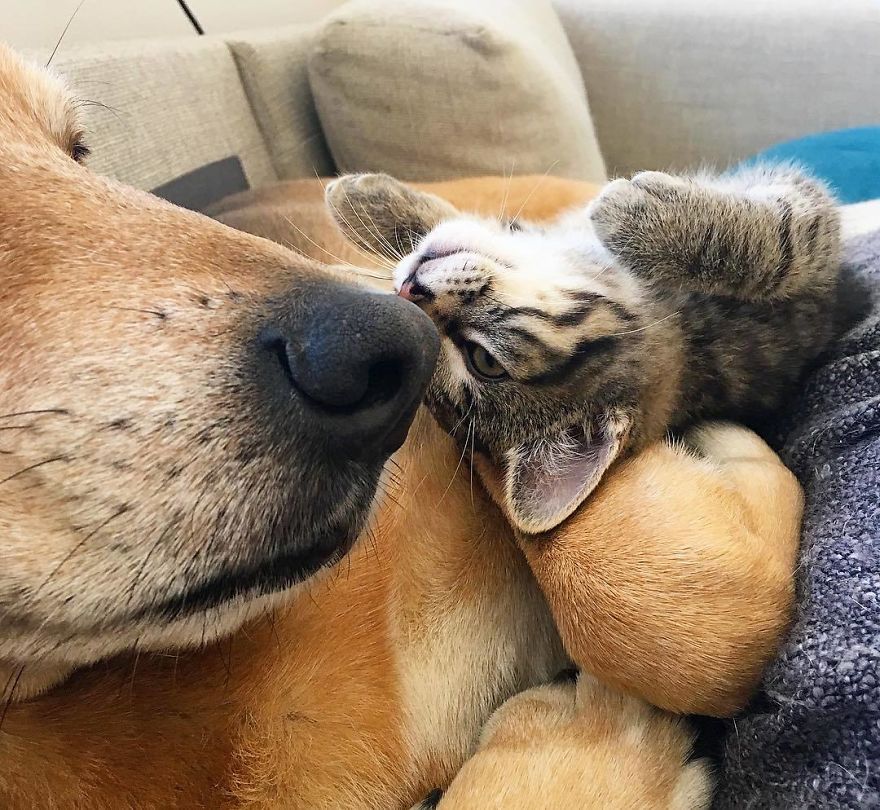 The doggo also gets saddened when they don't have new kittens at the cat shelter for a long time. But as we say he is a genius, he manages to cope with it. And soon finds a new mate. Thus, the little doggo teaches us to take care of beings around us and spread love. We would definitely recommend you to view the little doggo and shower your blessings on him!