Have you ever seen a dog trained good enough to actually assist his human on the farm? You're about to be surprised!
People, get ready because today we are going to tell about a multi-talented dog that can do so many things. We aren't talking about regular dog stuff like barking, sleeping, or chewing random things. But the star of this post can babysit, make the bed, and help his humans with many other chores. Yes, you have read that right!
Meet Dusty, an Australian Shepherd and the dog of everyone's dream. He is one of the most intelligent pups you might have ever seen. Scroll down to see some of his adorable pictures doing what regular dogs can't do. 
But before we get to the story, here's an adorable picture of Dusty feeding the goat!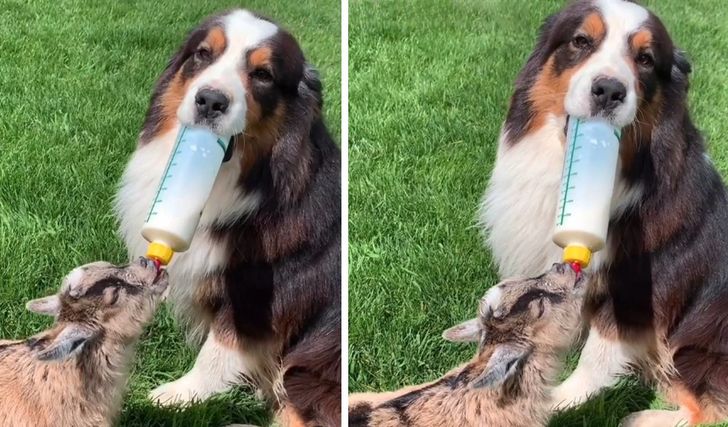 Emily, Dusty's owner told us about the day when Dusty first fed a baby goat:
"Easter 2019, we gave our children baby goats. One of the goats had been abandoned by its mother and needed to be bottle-fed for a couple of months. Of course, we all loved feeding him, but thought it would be fun to see if Dusty could do it! The video was the first time he ever tried it. He is trained to 'fetch,' which means put anything in his mouth and hold it. So we told him to fetch the bottle and the baby goat came running up to eat!"
Before we get to learn more about Dusty's tricks, let's go ahead and take a look at the video which made Dusty go viral all over the internet and win millionsssss of hearts!
View this post on Instagram
So, Emily told us that "He loves to play in the pastures and in the water (he competes in dock diving), he enjoys spending time with our kids and our other dogs, and he loves to ride on tractors! He is very smart and trained to not only do special tricks, but he's also a licensed therapy dog."
"He goes to Priary Children's hospital and sits with children doing chemo or other procedures to help comfort them. Dusty has travelled from coast to coast (East to West) visiting his 'children.' He's fathered puppies all over the world, and with his social media popularity, his puppies are very very sought after, specifically for their amazing temperament, sweet demeanour, and how gorgeous they are, just like their daddy! He's the best boy and very, very loved by everyone who meets him!"
Here's a picture of Dusty working as a babysitter!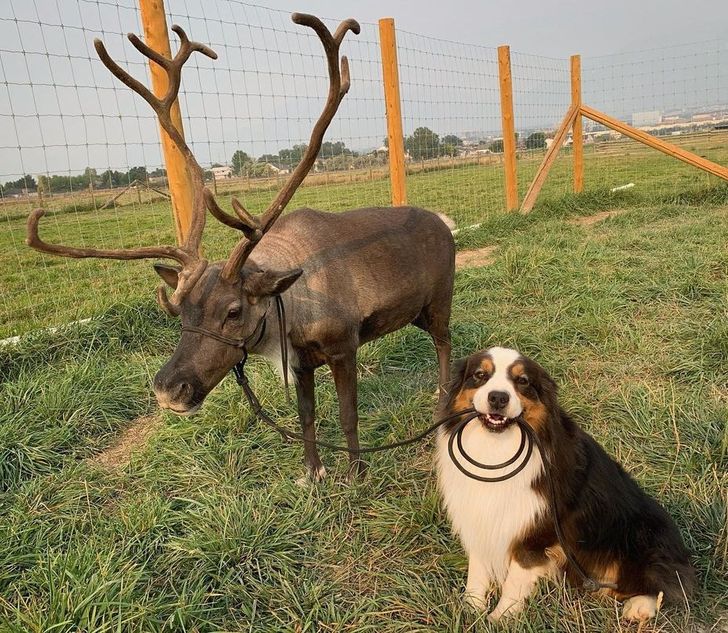 1. Well, Dusty can even feed a human baby!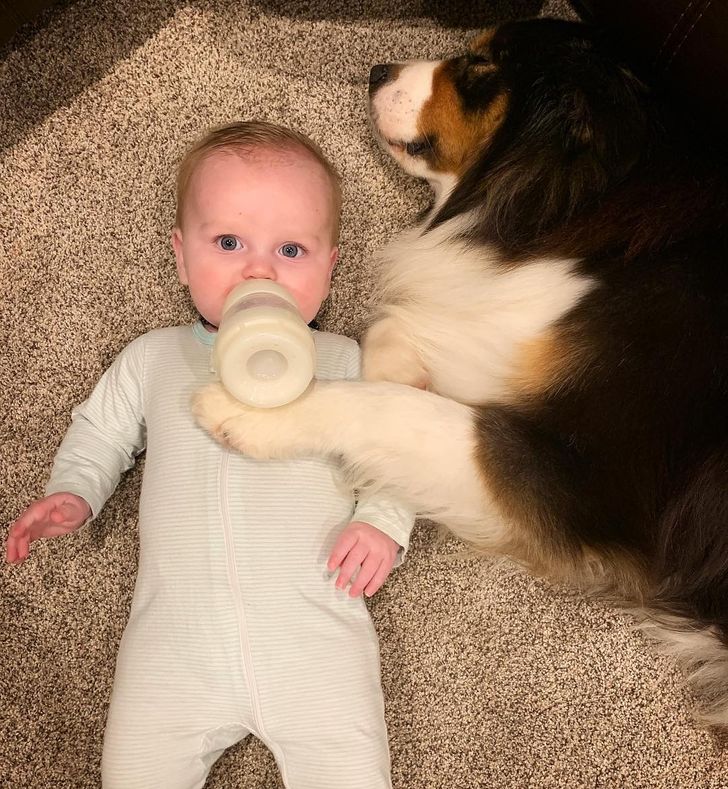 It's a win-win situation, isn't it?
2. Need a shopping partner? Dusty at your service!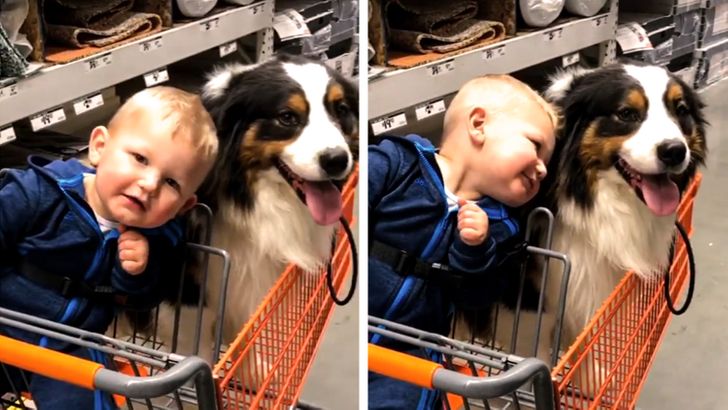 How adorable!
3. Don't have enough players to play cards? Well, guess who's the new player!?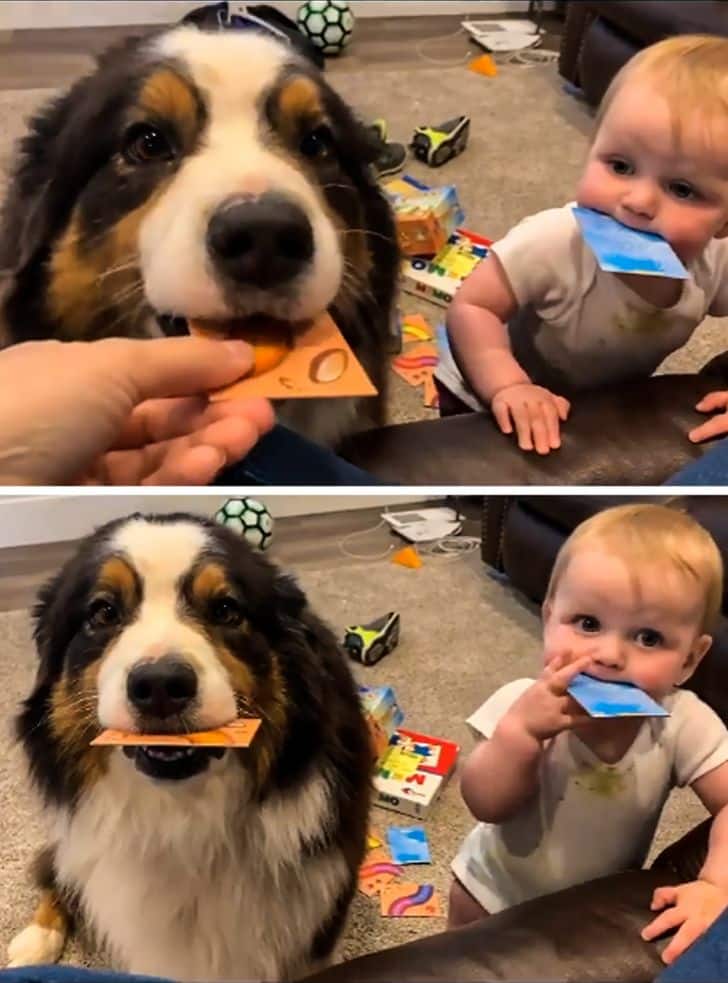 The baby is learning too!
4. And that's how you spend a beautiful Sunday, folks!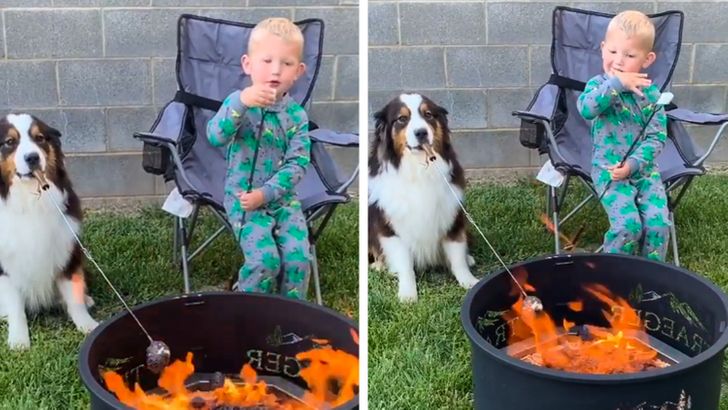 Letting your pup and your little kid roast the marshmallows for you!
5. Too tired to make your bed? We let Dusty handle it.
Gosh, is there anything this DOG CAN'T DO!?
6. Great… he can catch a frisbee too!?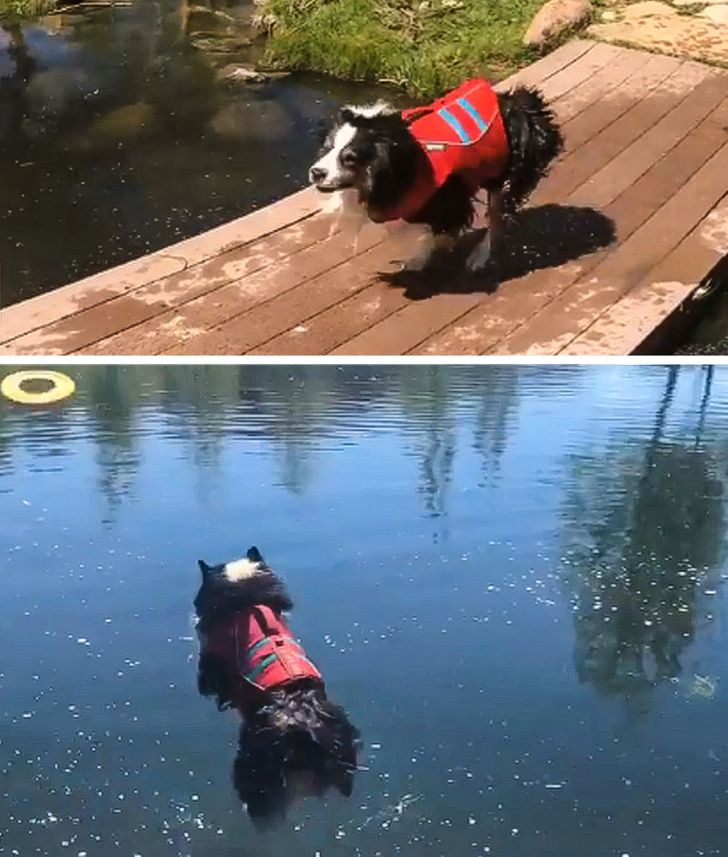 Oh wait, he can swim to catch a frisbee. This dog has a lot more skills than I'll ever have in my whole life!
7. Dusty be like, "I can't do this hooman, but I'd like to come with you!"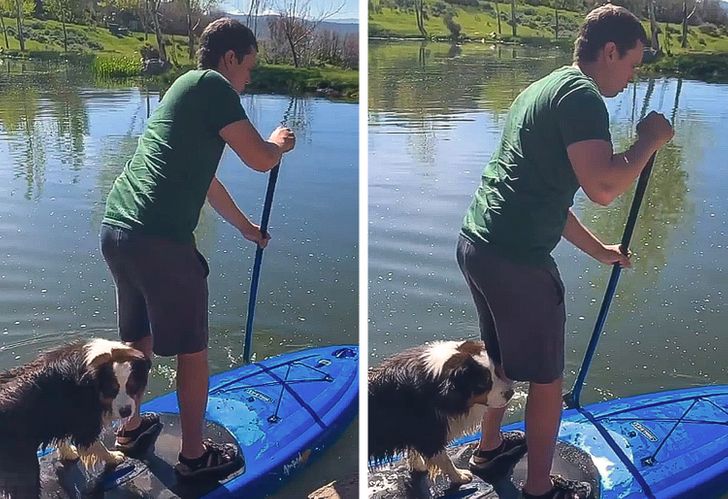 Such an amazing pup!
And at last, here's a beautiful picture of Dusty posing in the field of Sunflowers!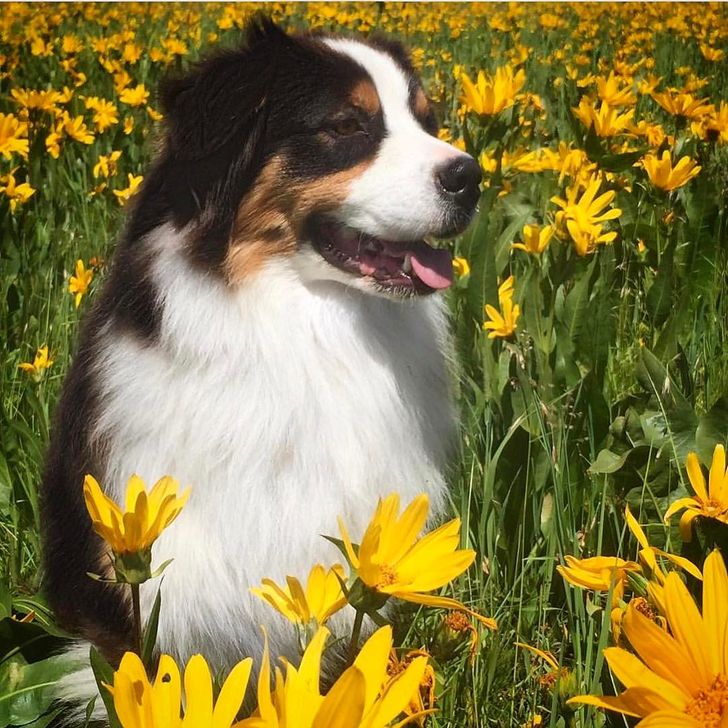 View this post on Instagram