Champ dog was found with a fishing line around her snout, and she went on to defeat a life-taking disease.
Do you know what selfless animals deserve? Well, they deserve love, care, and our attention. They don't deserve to get stuck in fishing lines. But still, a cute little puppy, named Lucy was found stuck in a fishing line. We know that's terrible. We can't even imagine what this cutie must have gone through. 
Fortunately, Lucy was rescued on time and she made a quick recovery. 
Just look at her eyes! Poor Lucy never deserved to be in this place.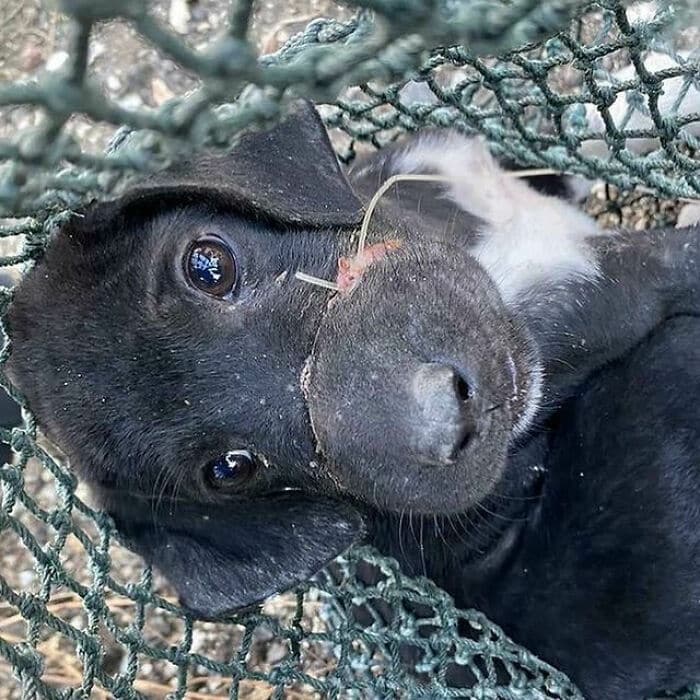 You could know the whole story just by looking at her eyes. Get well soon Lucy!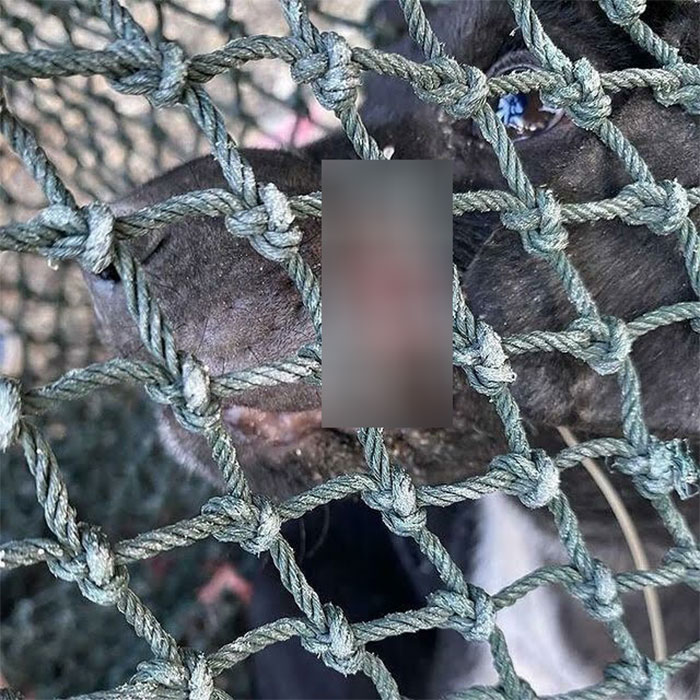 We're rooting for you little Lucy. Let's get it!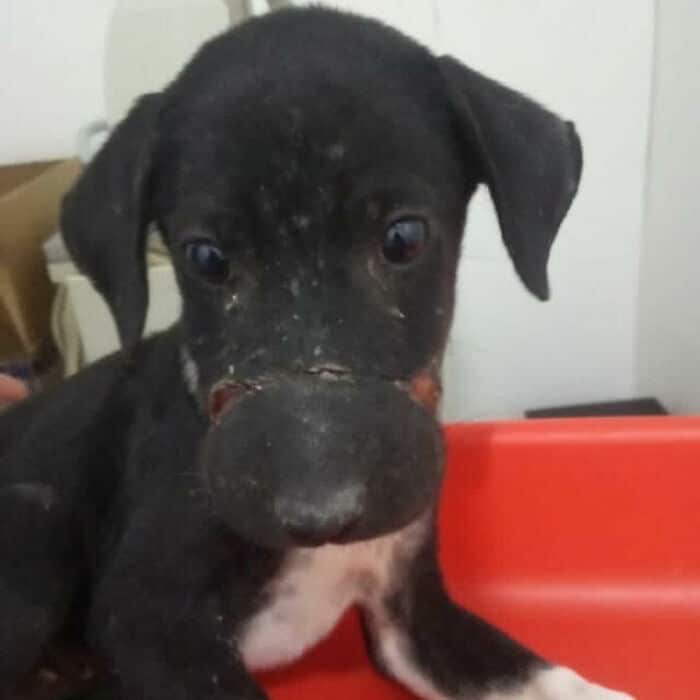 But Lucy wasn't gonna go down that easily!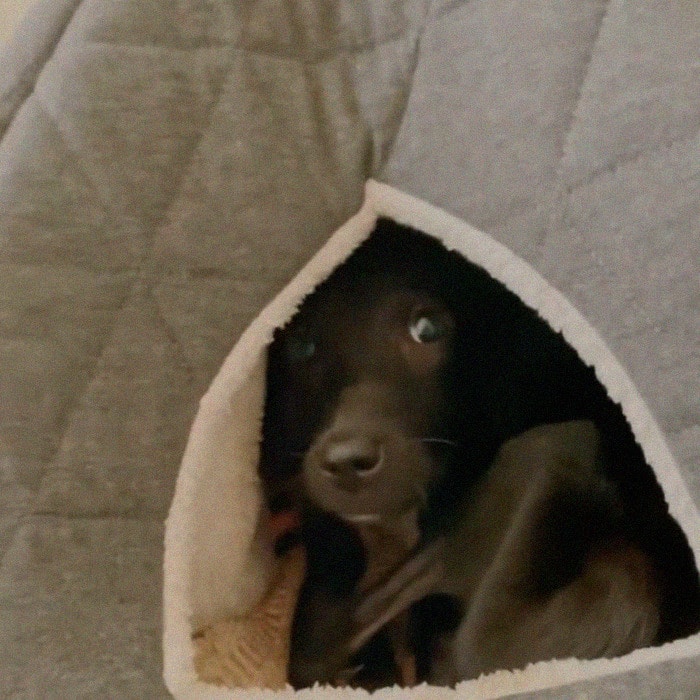 She is back on her feet. We are so excited.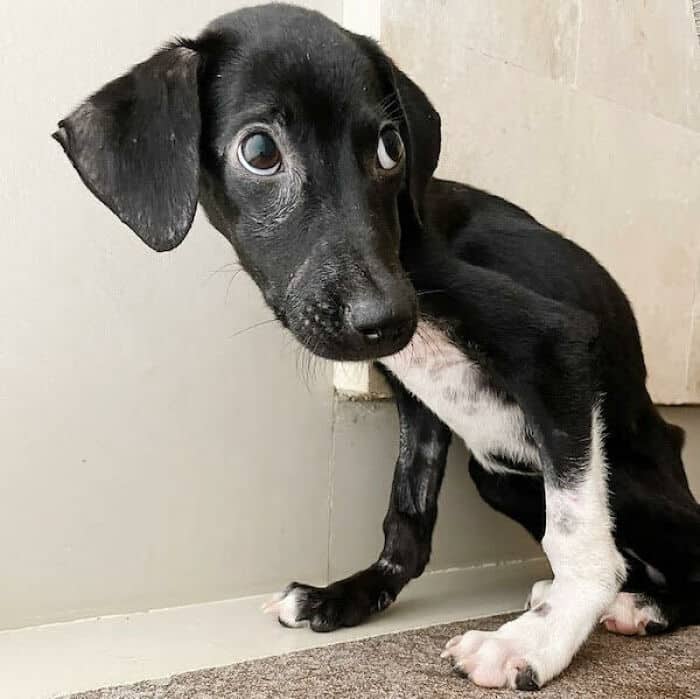 Trust us, little girl, there are good hoomans in this world too. And we promise you will see it for yourself.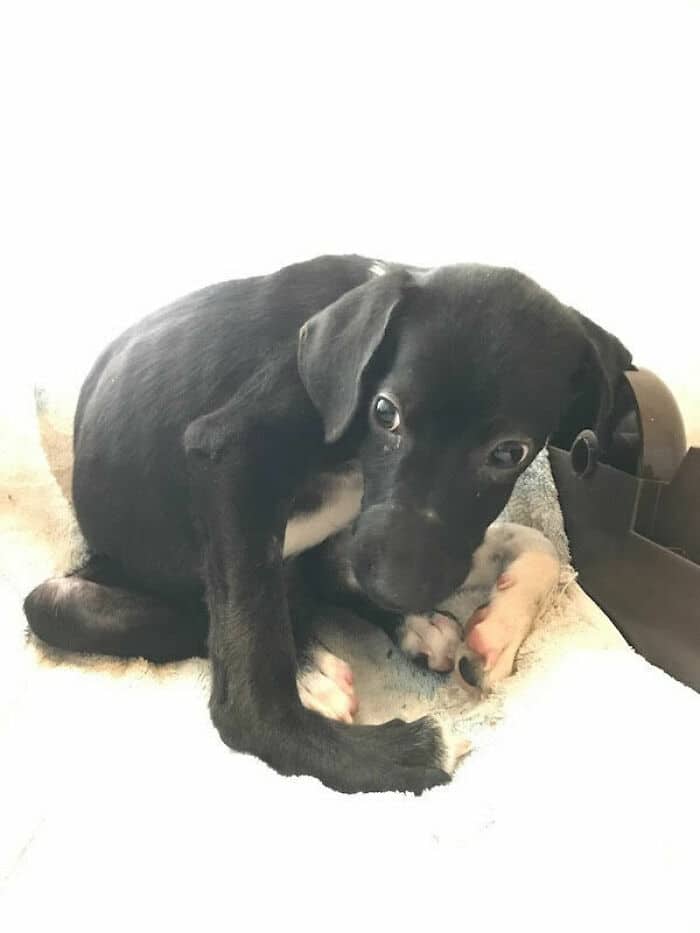 Lucy now likes to sleep while cuddling her doggo buddies. Something you couldn't imagine a few months ago.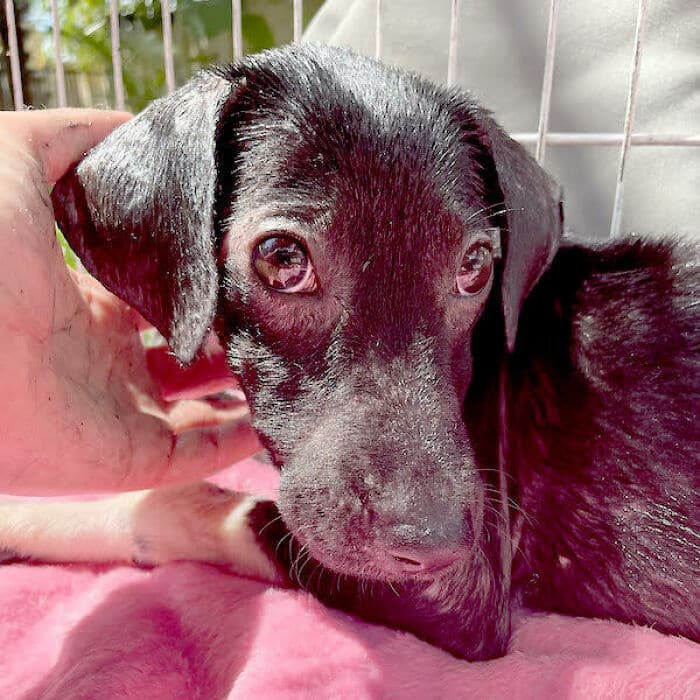 Strong doggo Lucy is having a great time with her buddies.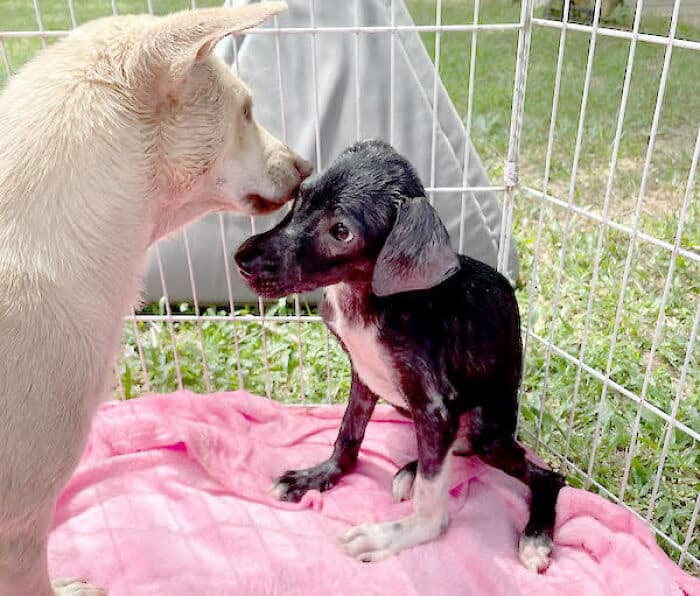 Such a cute and sneaky smile! Always stay happy, Lucy. We love you!