A dog and a human always hare a very special bond. And the dogs are one of the cutest creatures that exist on earth. We always believe that love is all about an instant connection that we feel with someone. And in a similar incident, a dog hugged a reporter that visited a shelter to cover a story.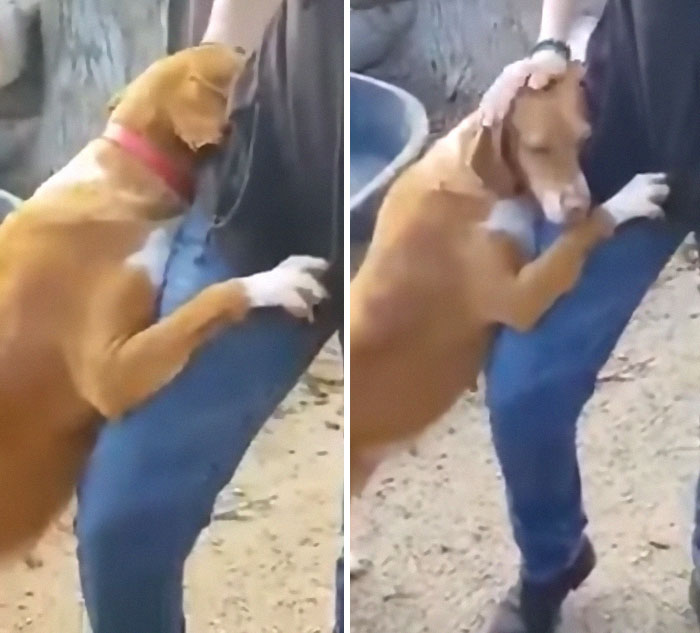 The reporter never expected that this dog would suddenly grab his leg. And this special pup left him surprised. Although he didn't have a treat or anything, the dog simply came up to him with the sole purpose of showering him with all of its affection. The reporter couldn't think of anything as this incident was so quick. So, the reporter just patted the dog back. He rewarded the dog with the same positive vibes in return.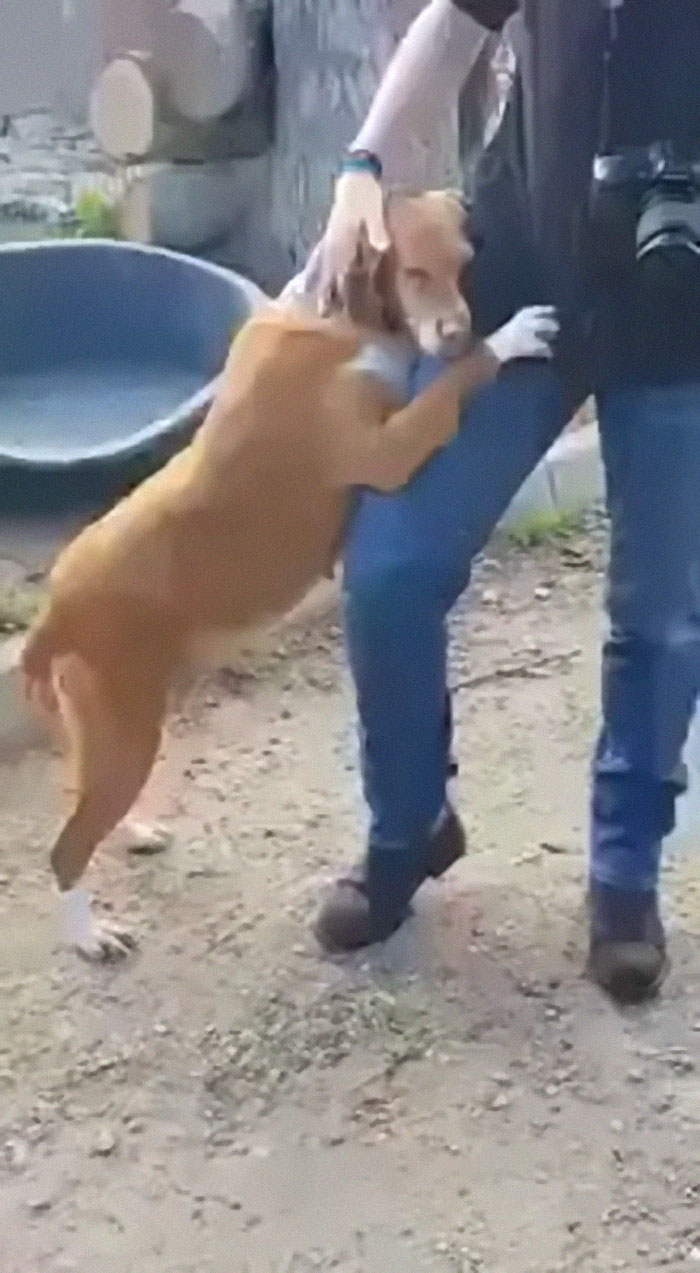 The people standing nearby couldn't resist the powerful connection. And they didn't want to miss the chance of capturing the special moment. As the reporter was giving the dog, loving pats, it encouraged the neglected animal to hold onto his leg even tighter. In the recorded video, the dog's eyes show that it didn't want the reporter to go.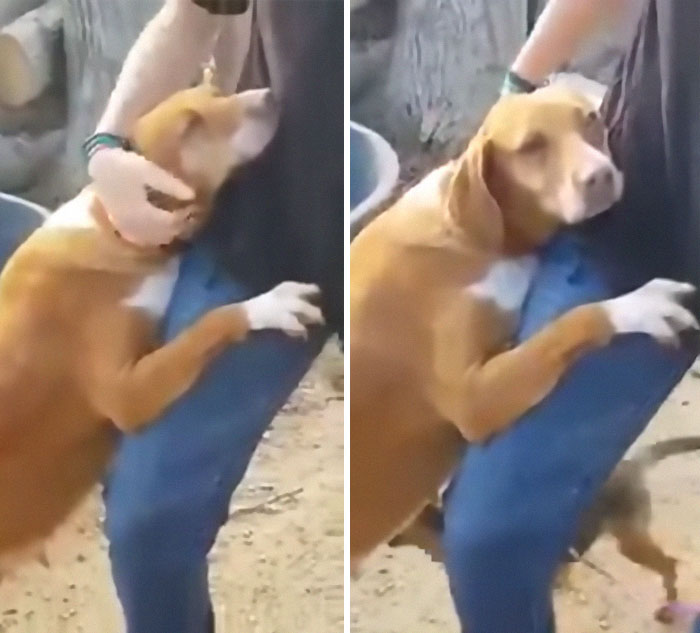 The way they both were sharing the love, it seemed like they both were just made for each other. Even the reporter couldn't deny the instant connection. And he did the only appropriate thing by adopting the sweet dog.


Luckily, this video appeared on the internet and we could relish this loving story. And the people have posted cute comments on the video. If you also have any such cute stories, do share them with us in the comments section. Watch the cute video below: