Pet lovers, here's another interesting story of a cat and dog's friendship. We know how much you love these stories. That's why we have brought another one for you. 
The story starts with Morgan, an amazing mother of 4 dogs and cats. A couple of months back, she got her fifth cat when she heard some meows coming from outside. After hearing the sound, she tried calling the cat near her but nothing worked. So she decided to go out and search for her. She also took one of her cats to make the search easy and quick. After some time, they found a little kitten laying on a cut tree.
Morgan thought of waiting for some time so that her mother can come to save her. But even after 2 hours, her mother didn't show up. And that's when Morgan decided to bring the little cute kitten to her home. 
Scroll down to see the pictures. 
https://www.instagram.com/p/B8esRDcFe0q/?utm_source=ig_embed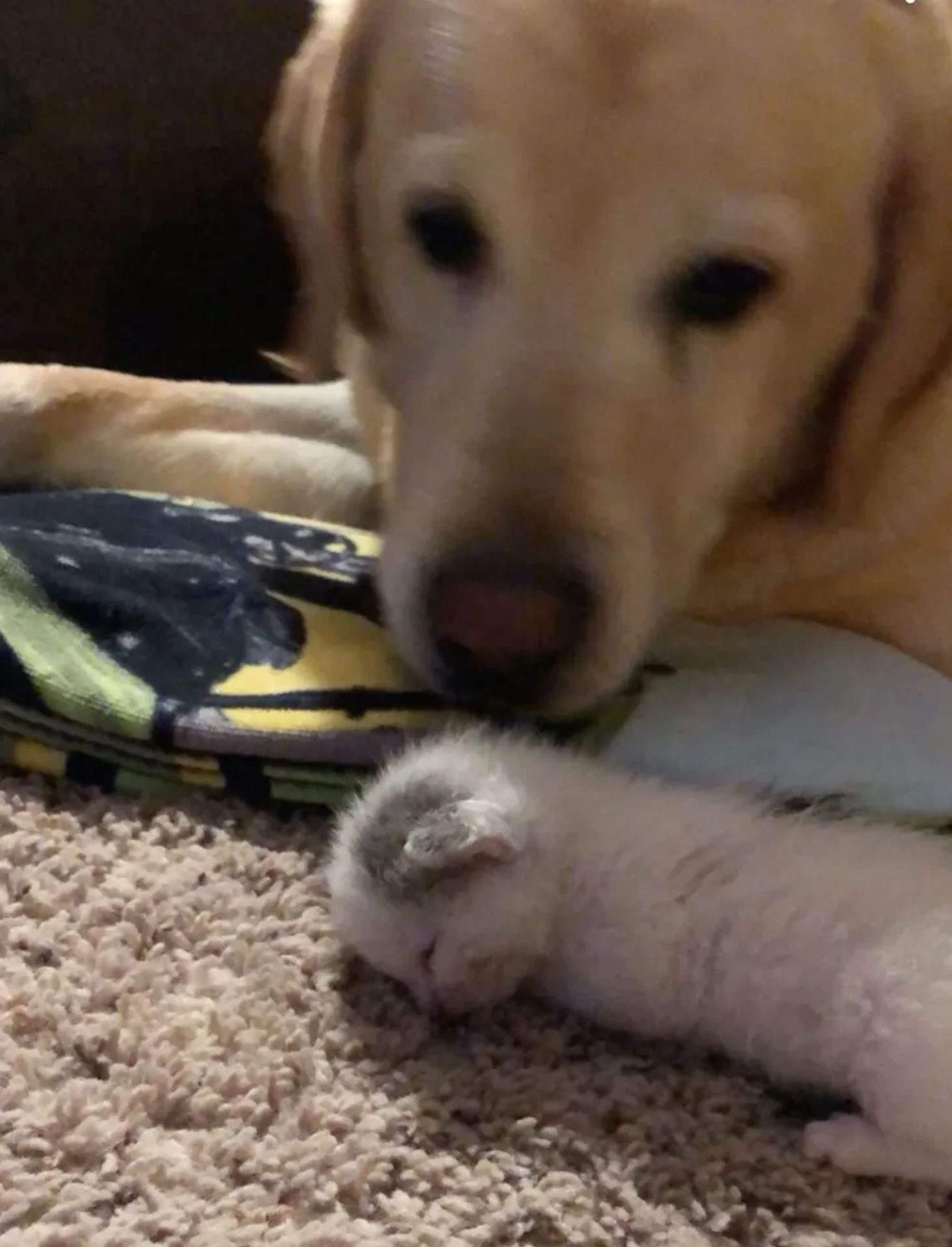 Once Morgan brought the kitten home and gave her a nice bath, she named her Polly. Awww! After Polly was cleaned, a curious creature came to meet her. This curious creature is actually a 12-year-old Labrador retriever, Paxton. Have we mentioned that he is also the guardian of the house? (He is such a strong boi.)
As soon as Polly and Pax saw each other, they fell in love. Also, Pax decided to take care of the little kitten because she was so weak.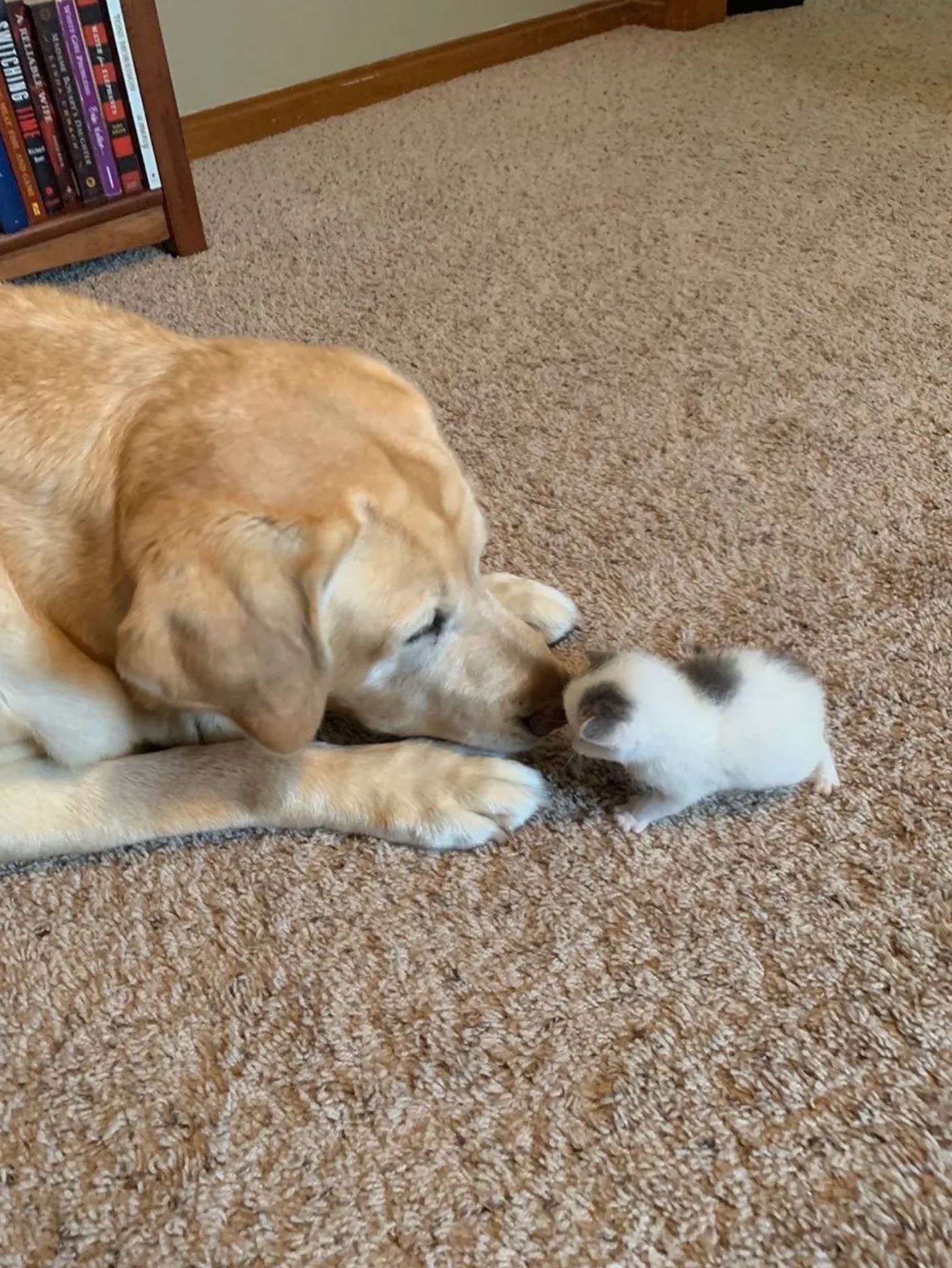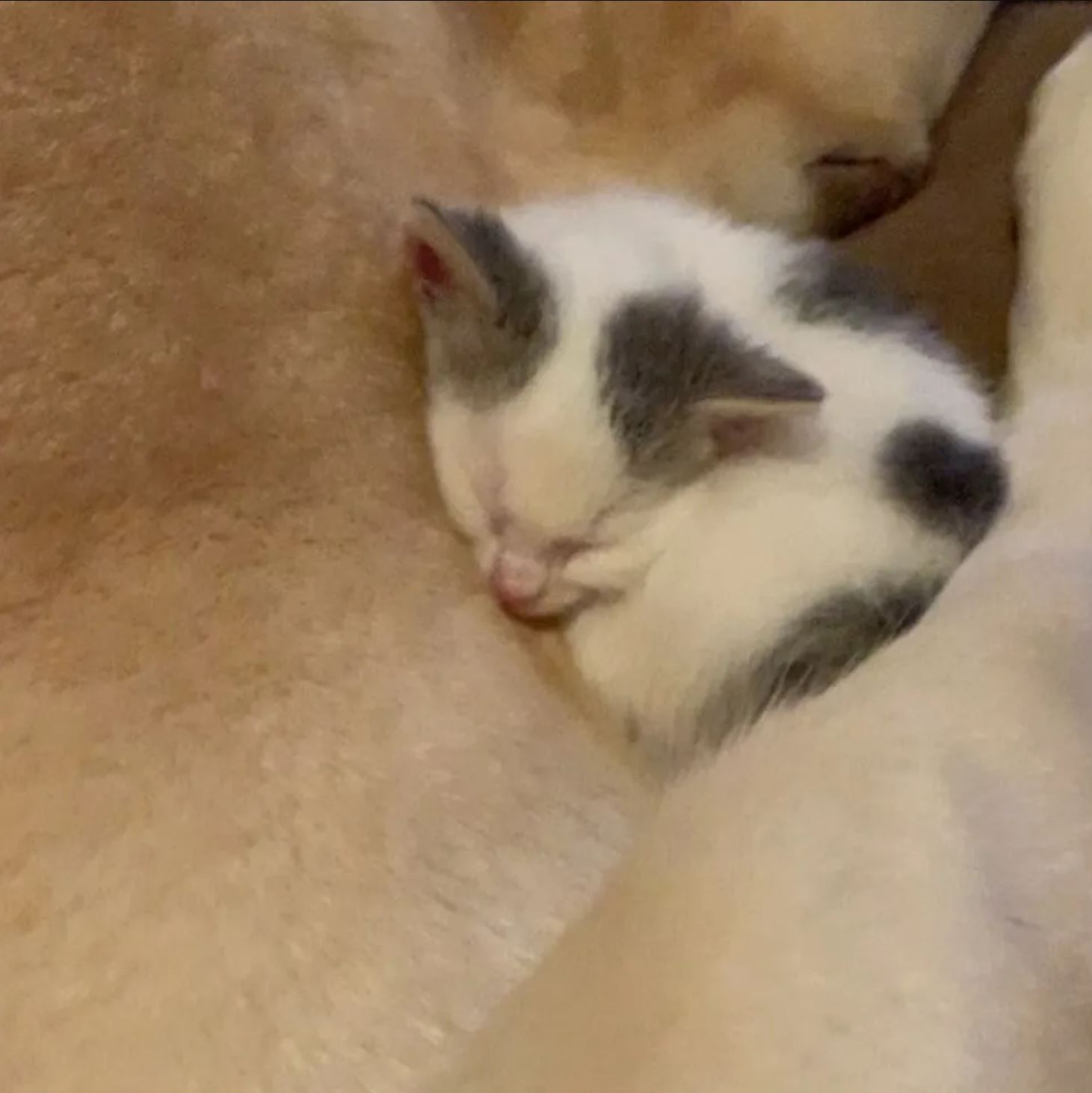 For almost 3 weeks, Morgan fed Polly with a bottle. After that, the kitten started eating on her own. However, the good boi Pax was always there to clean up his little friend with his tongue after every meal.
https://www.instagram.com/p/B8tkueqjv6-/?utm_source=ig_embed