The Karate Kid sequel is now available on Netflix for viewers to watch. Does Miguel die in season two Cobra Kai?
Well, recently, the Youtube original Cobra Rai had started streaming on Netflix. Fans of The Karate Kid franchises were excited to watch Cobra Kai. The Rivalry between Daniel LeRusso (Ralph Macchio) and Johnny Lawrence (William Zabka) continue in the sequel.
Viewers are left in a conflict whether Miguel dies in Cobra Kai or is he still alive.
Hiptoro has everything you need to know about Miguel in Cobra Kai.
Does Miguel die in Cobra Kai?
Miguel is shown hospitalized in the season finale. The fight between Robby and Miguel over the relationship turning out badly. Robby kicks Miguel off a railing and so, some fans believe he has broken his back, while some think he is still alive.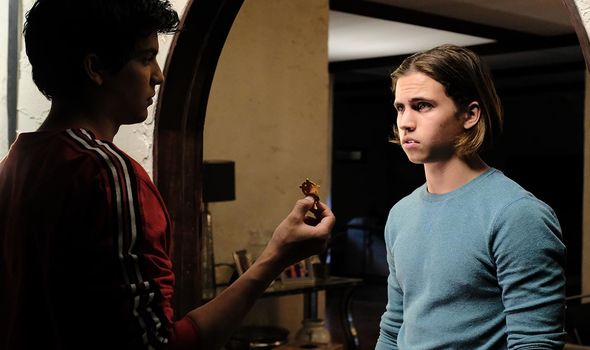 Although, the actor took to his twitter to share his excitement, which gives fans some hope about his return in season three.
He tweeted, "Can not wait for you guys to see the amazing work this team has put together.
"I am thankful for everyone's hard work and commitment and humbled to be a part of the #CobraKai familia."
Watch Cobra Kai season one and two on Netflix.