The 2023 NBA Draft has come and gone, and all eyes were on one player in particular. The 19-year-old Victor Wembanyama was picked by San Antonio Spurs. The French prospect has been heralded as a generational talent, drawing comparisons to basketball greats like LeBron James. Standing tall at 7'4″ with the skills of a guard and the dominance of a traditional big man, Wembanyama is undoubtedly a player to watch in the NBA.
Even before his NBA debut, the spotlight is on Victor Wembanyama's potential shoe deal, and it turns out that he already has an association with one of the biggest names in the sneaker industry – Nike. During his professional career in France's LNB Pro A league, Wembanyama inked a lucrative multi-year endorsement deal with the renowned sportswear giant.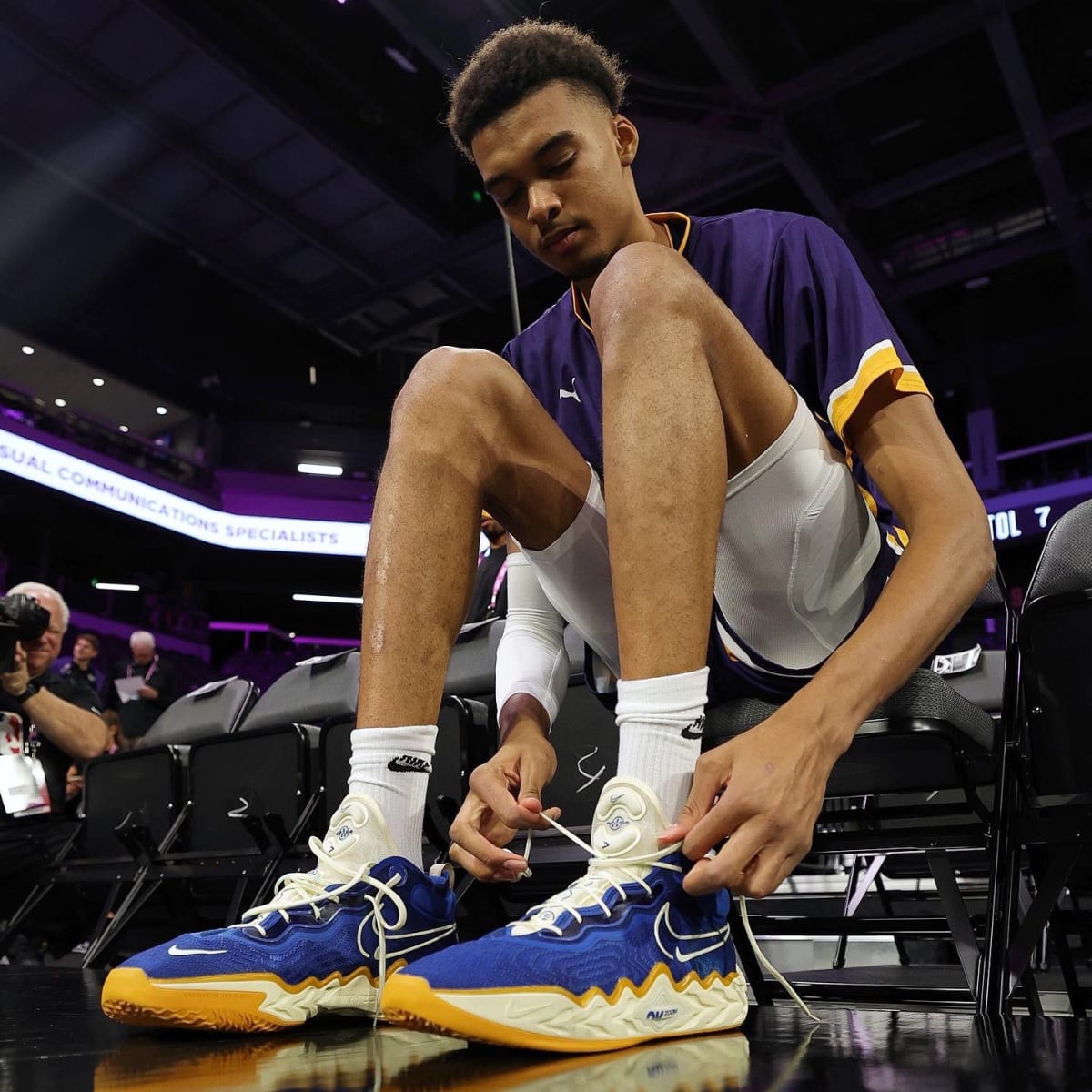 Victor Wembanyama sports custom-sized Nike Zoom G.T.
Throughout the season, Wembanyama had been sporting custom-sized Nike Zoom G.T. Run shoes on the court. These cutting-edge performance shoes from Nike's G.T. series were launched in July 2021 and have been well-received by athletes and sneaker enthusiasts alike. Despite not carrying a signature athlete's name, the Nike Zoom G.T. Run features top-of-the-line technology that enhances performance.
Victor Wembanyama is now 7'5" (!) with shoes on 🤯

Four inches taller than Shaq

(via @WindhorstESPN, @DraftExpress) pic.twitter.com/xqWgt5Jw2q

— Bleacher Report (@BleacherReport) February 21, 2023
The shoe boasts a Nike React midsole, which provides a smooth and responsive ride, while the Zoom Air unit in the forefoot offers additional cushioning for impact protection. The two-layer upper combines lightweight mesh for comfort and breathability, and a textured haptic print layer ensures durability during intense gameplay. The thin rubber outsole, featuring curvy ridges for multi-directional traction, completes the shoe's performance-enhancing features.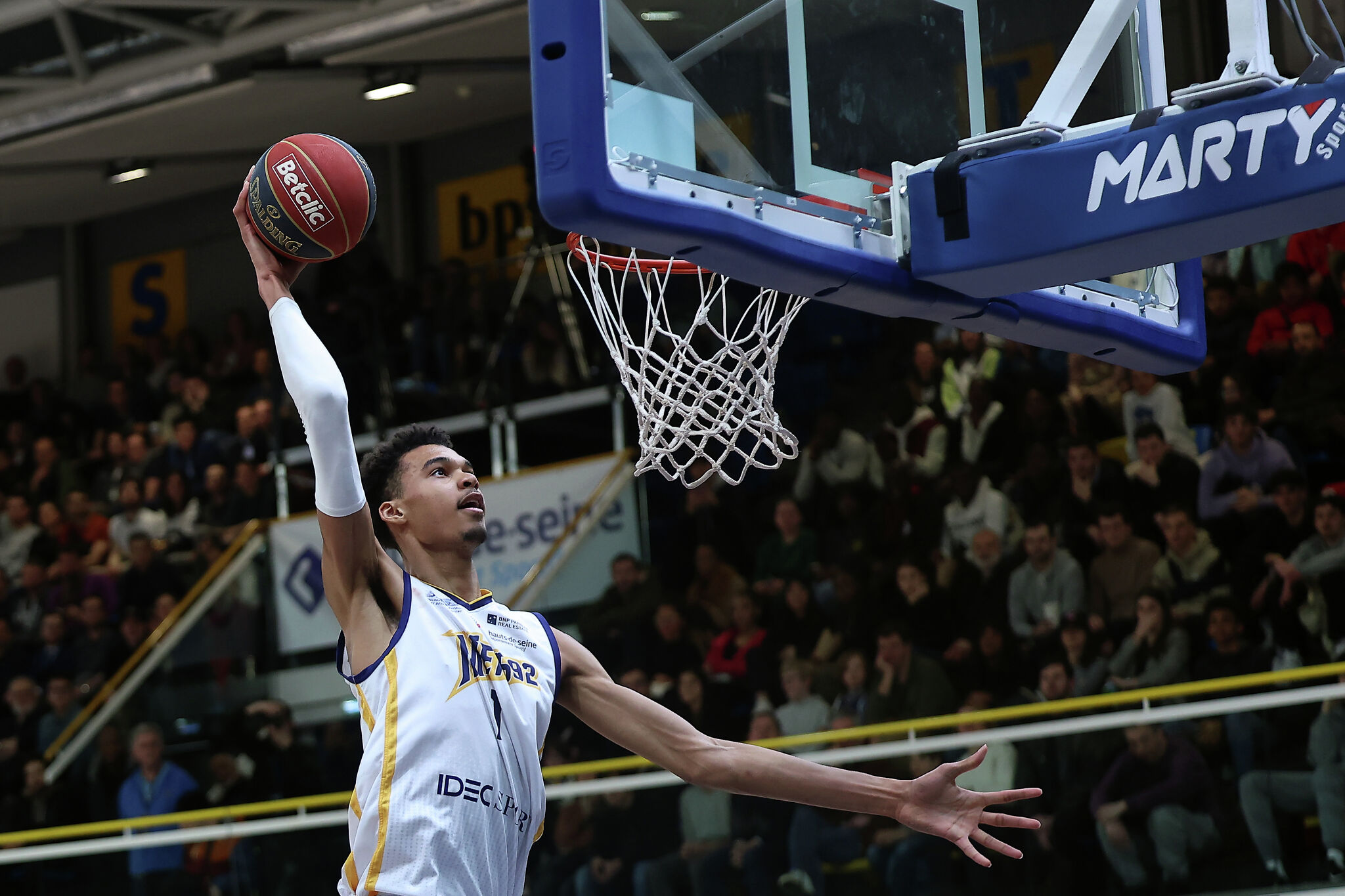 With such a strong association with Nike and his undeniable talent, it's safe to assume that Victor Wembanyama will play a significant role in promoting the Nike Zoom G.T. series, possibly leading to the creation of his own signature sneaker line in the future. The potential for Wembanyama to become the face of Nike's basketball division is certainly on the horizon.
Industry experts have been speculating that Victor Wembanyama's endorsement deals won't be limited to just sneaker brands. Given his remarkable potential and global appeal, he is expected to attract various endorsements from other major companies, cementing his status as one of the most marketable players in the league.
As the regular NBA season approaches, Victor Wembanyama's journey toward sneaker history is set to begin with San Antonio Spurs. Fans can look forward to witnessing this young talent rise to superstardom both on the court and as a prominent figure in the world of athletic endorsements.