Diddy somber was seen out with his ex- girlfriend Cassie Ventura on Friday. This was the first time after the death of his ex – girl friend Kim Porter.
Diddy lost the mother of his children, Kim Porter on Thursday. He came out with a brave face on Friday to return to normalcy.
Diddy was marked on the movement institute with a private driver. The expressions from his face where of a clear devastation owing to the death Kim, with whom he had three children.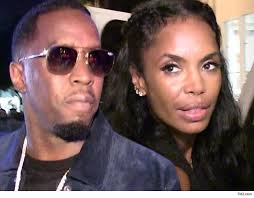 It was the first time the tycoon was seen since the death of his ex- girlfriend Kim. His ex- girlfriend. Cassie Ventura was also with him.
The TMZ revealed that Kim Porter was suffering from flu and went to bed that day night complaining that she wasn't ill and didn't turn up the next day morning.
Kim's case is under scrutiny.
Source 1: www.tmz.com
Source 2: au.trendwiki.co
I am an amateur content writer, who is currently pursuing a Masters in Finance from ICFAI Business School. In this highly volatile Business Market, I find no better way to keep myself updated than to write about it and reflect my own thoughts as words.