When we are choosing a wet suit, the first thing that comes to our mind is comfort and style. We don't think that anyone would care about class when choosing the same. 
But a designer named Thom Browne has made a "real suit looking wetsuit". One interesting thing about this wetsuit is that it will make you look like you have just left a classy event and went straight to the beach. However, there is one thing you should know about this wetsuit. It's that it comes at a whopping $3,900 price. OMG!
Scroll down to have a look at it. 
American designer Thom Browne created a wetsuit that looks like a real suit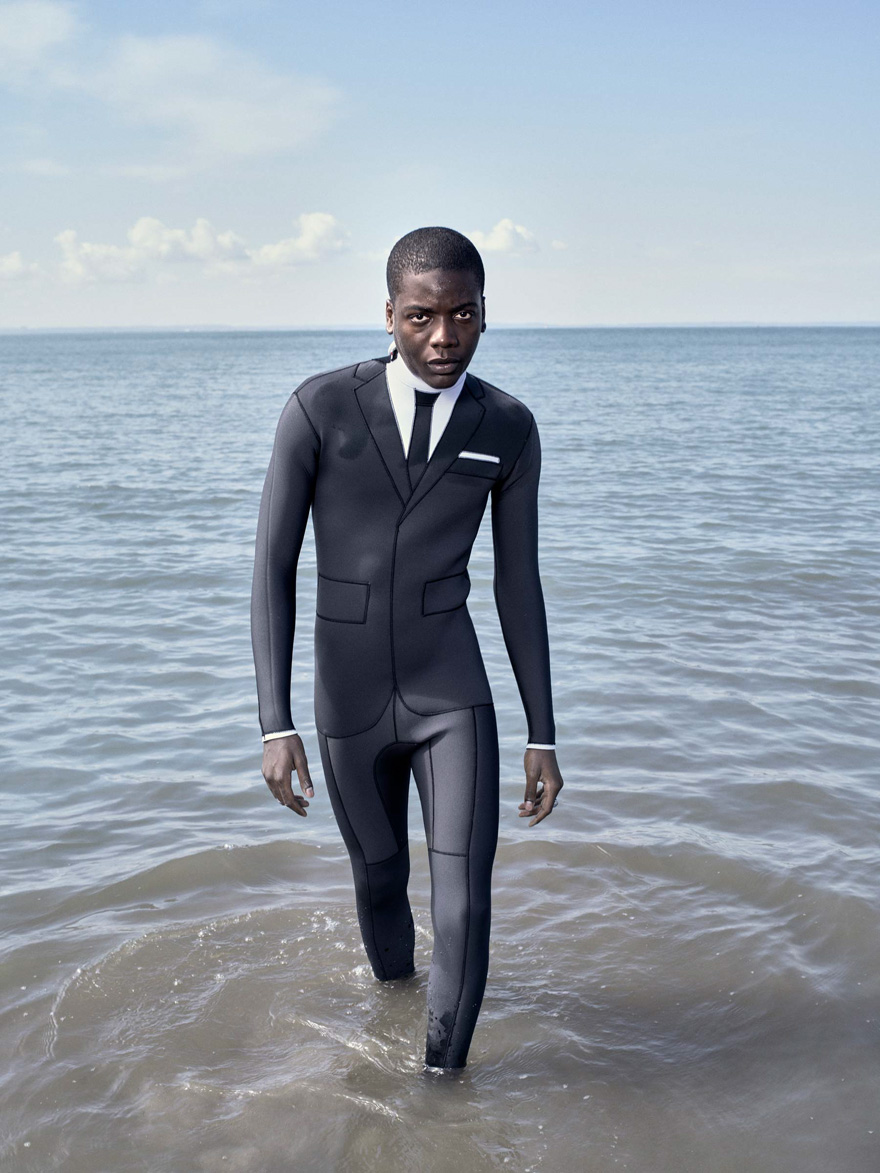 "Sky. Sea. Sand. At the water's edge, we are presented with nature in lines and layers. It is a segmented geometry, resolute and definitive," says the designer. "And yet, from the intersection of these parts, the horizon expands a mystery, an optical trick, an apparent line. For a surfer, the horizon is both beacon and curse, a signal of the next incoming set or harbinger of a day without moving. It is an enigma among constants."
The wetsuit is titled Trompe l'oeil, translating to "Optical illusion"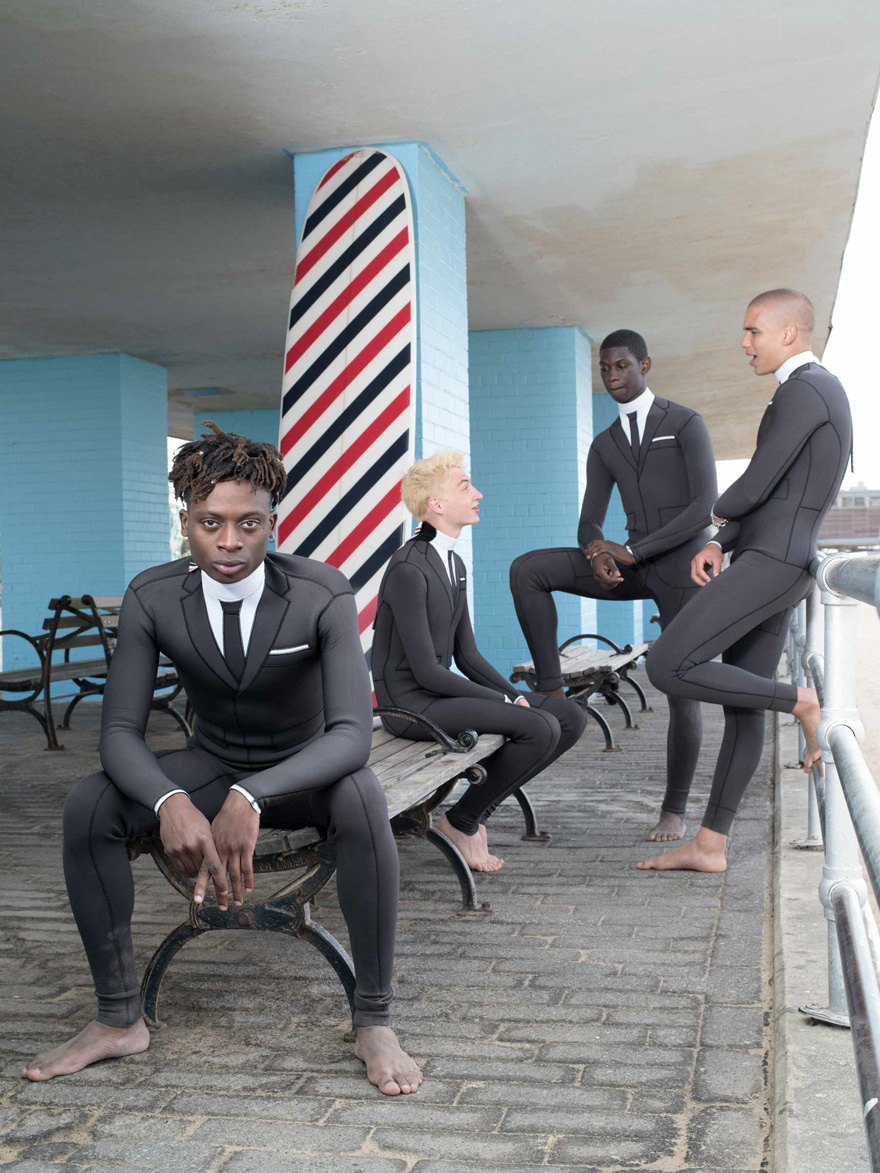 As cool as it may look, the wetsuit will set you back a whopping $3,900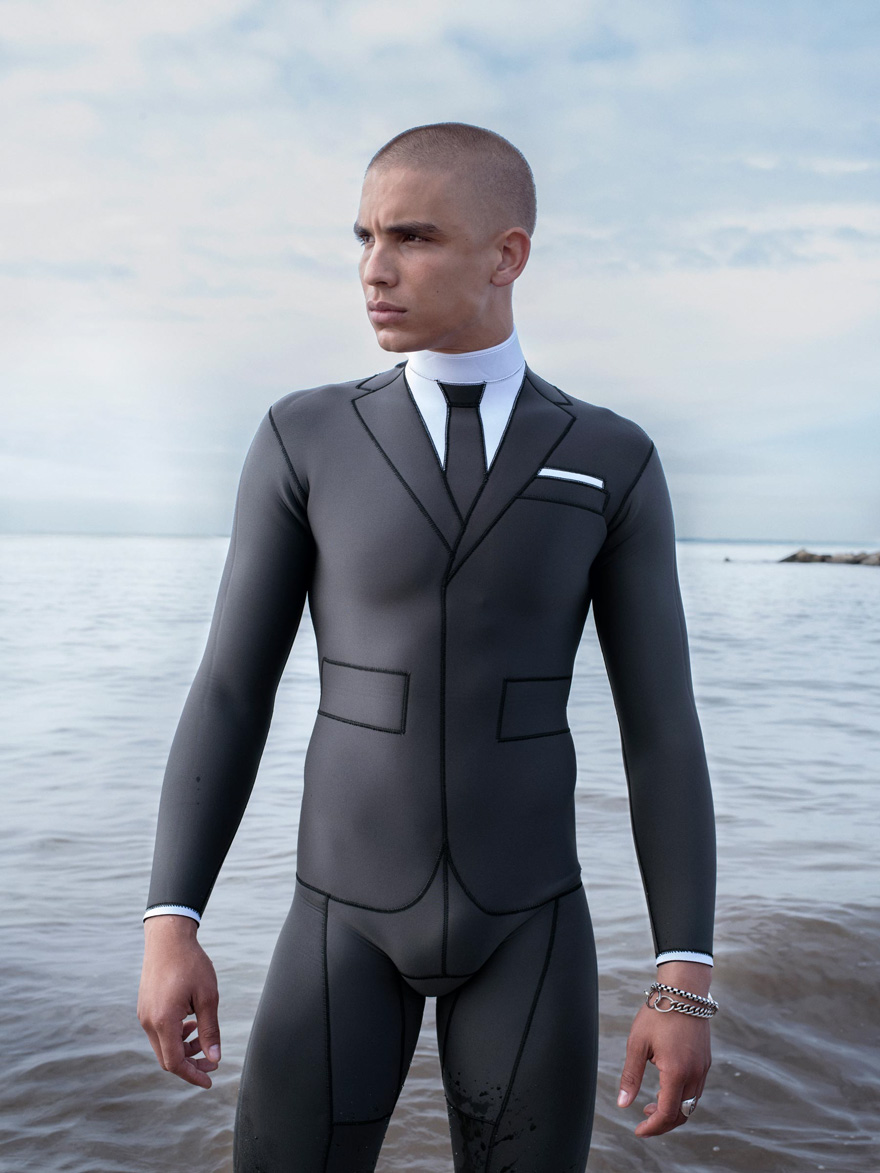 Sadly, as of today, all of the wetsuits are completely sold out