The Denver Nuggets, the current champions of the NBA, might enter the trade market. One might question their intent for making changes after clinching the title, but they are expected to do so. They do have all the vital players but lost Bruce Brown and Jeff Green. The Nuggets would like to replace them. Here are three trades we think that the Nuggets can do to defend their title in the upcoming season.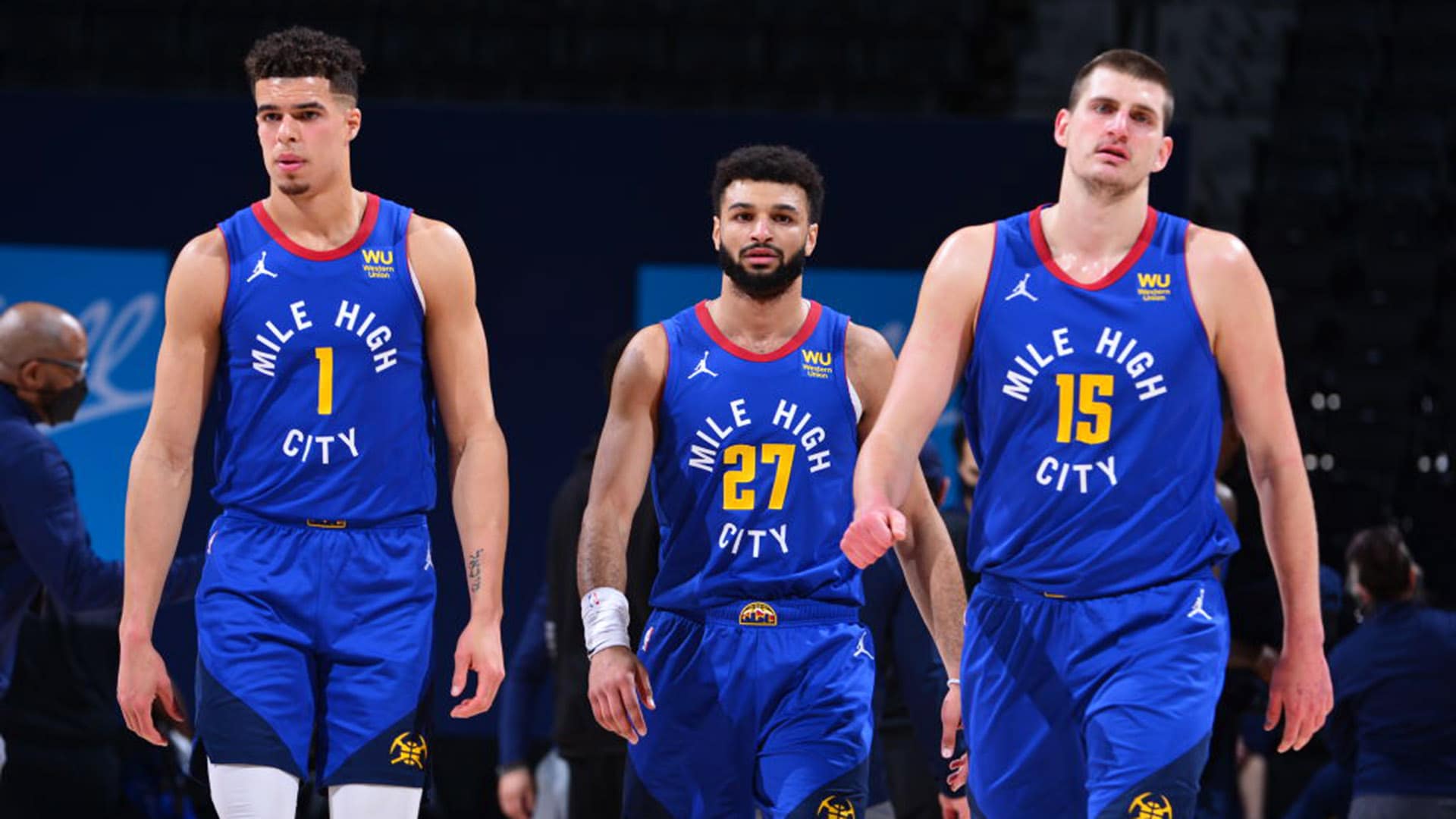 Nets' Royce O'Neale to the Denver Nuggets
The Nuggets can offer Zeke Nnaji, Vlatko Cancer and Peyton Watson in exchange for Royce O'Neale. They would do this trade to replace Bruce who was signed by the Pacers this summer. Bruce played an important role for the Nuggets last season and although Royce is not at the same level as Bruce, they would like to land him for his floor spacing and defending skills. The Nets are getting enough return for their player, and they would be happy to do this trade.
The Denver Nuggets looking to trade Aaron Gordon, per @Gambo987 pic.twitter.com/yC9tGsb1d3

— NBA Centel (Parody) (@TheNBACentel) June 24, 2023
Pistons' Alec Burks Trade To the Denver Nuggets
The Nuggets can trade off Zeke Nnaji, Vlatko Cancer, and Peyton Watson in exchange for Alec Burks. They would not mind losing Nnaji since he could not get a lot of game time last season. The Pistons would be able to increase their squad depth with this trade but are they ready to part ways with their veterans? They might not perform the same in the upcoming season due to the changes in the roster. Should they risk their veteran for these three?
REPORT: The Miami Heat have discussed a trade with the Denver Nuggets in which the Nuggets would send DeAndre Jordan in exchange for Bam Adebayo.

"DeAndre has that championship DNA, Bam does not unfortunately."

– Anonymous Miami Heat player

(via @JakeLFischer) pic.twitter.com/Ktx71FRFD4

— NBA Centel (Parody) (@TheNBACentel) June 29, 2023
Grizzlies' Santi Aldama Trade to the Denver Nuggets
The Nuggets can exchange Peyton Watson and a second-round pick each from the years 2025,2026 and 2029 for Santi Almada. They would be able to replace Jeff Green if this trade goes through. Aldama is a floor spacing defender and can perform the jobs which Green used to do for the Nuggets. The Grizzlies have a lot of players of the same profile, and they would like to trade him off for the valuation they are getting.
Will any of the three trades go through? Will the Nuggets manage to replace their two quality players? We'll keep you updated.