Do you desire to know how to watch Demon Slayer Season 3 English Dub? If yes, then continue reading this article to learn all the vital information about the dubbed episodes of Demon Slayer.
The third season of the series began with a bang some time ago. Only a few episodes of the third season have aired, and fans are eagerly awaiting the dubbed episodes.
Demon Slayer's success has been phenomenal. After the first season, fans enjoyed a full-fledged movie. In 2022, the second season was released. Right now, Demon Slayer Season 3 is on air and is winning the hearts of fans due to the jaw-dropping twists.
I had the honor of writing the english dub script for the movie Demon Slayer: To The Swordsmith Village!

Thank you to everyone at @BangZoom who worked on this and the folks over at @aniplexUSA for bringing this season 3 premiere to the theaters!#DemonSlayer pic.twitter.com/xODvQQ75Uj

— Henry Mason (@HenryMasonVA) March 3, 2023
Demon Slayer Season 3 English Dub Release Date
English-subbed episodes are already out. But what about the Demon Slayer Season 3 English Dub Release Date? Well, we don't have any official announcements for the same. Ufotable Studio has not released a release date for the dubbed episodes.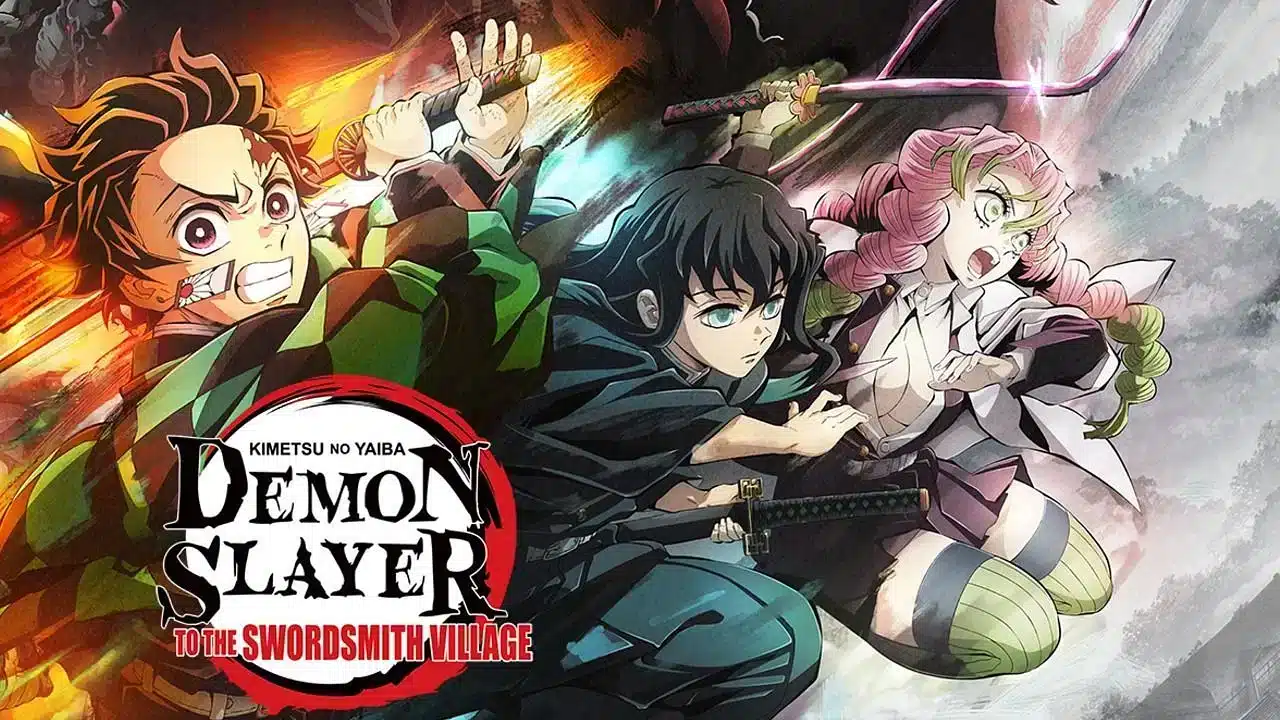 Demon Slayer Season 3 English Sub premiered on April 9th, 2023. Looking at the previous patterns and trends, the gap between the release of subbed and dubbed episodes is not significant. It just takes a few weeks for the dub version to be released.
@PicturesPVR @_PVRCinemas
Pls make sure to screen #DemonSlayerToTheSwordsmithVillage English Dub in India , we want Eng Dubbed version of Demon slayer season 3 in India "ENG DUBBED".
THIS IS A HUGE REQUEST 🙏🙏🏻🙏🏼🙏🏽🙏🏾🙏🏿@pjexplained – pls make this msg forward to @_PVRCinemas

— Aryan Kumar (@DozGame) March 12, 2023
But the second season's dubbed episodes were released 11 weeks after the release of the English sub. The delay was attributed to the pandemic. Only time can tell whether this delay will be repeated again or not. If it happens, then we can expect dubbed episodes to release in August or September 2023.
Where To Watch Demon Slayer Season 3 English Dub?
We might now know the exact release date for the third season. But we do know that, following in the footsteps of the previous seasons, we'll get to watch Demon Slayer Season 3 English Dub on Netflix. You can watch the previously dubbed episodes on this streaming giant as well.