Demon Slayer: Kimetsu no Yaiba Chapter 200 will feature the end of Muzan as the Pillars are finally able to kill the demon by exposing him to the sunlight. But that doesn't mean it will end well for Tanjiro and the other slayers as their injuries will also catch up. Many of the raw scans pages for Demon Slayer Chapter 200 are already leaked and it hints that the Pillars will have a sad ending.
The Stone Pillar Gyomei Himejima, Love Pillar Mitsuri Kanroj, Snake Pillar Obanai Iguro and Wind Pillar Sanemi Shinazugawa will hang between life and death in "Demon Slayer: Kimetsu no Yaiba" Chapter 200. Tanjiro was last seen inside the flesh layers of Muzan and it won't even end well for him and Inosuke. Here is everything you need to know about Demon Slayer: Kimetsu no Yaiba Chapter 200 release date, raw scans leaks, plot spoilers, theories and ways to read online the manga chapters.
Demon Slayer: Kimetsu no Yaiba Chapter 200 Spoilers: Most of the Pillars will Die
Demon Slayer: Kimetsu no Yaiba Chapter 200 spoilers have revealed that the Pillars are badly injured and not all of them will survive the battle. Gyomei Himejima will die in the next manga installment as he refuses treatment and let his friends get medical help first. Obanai will hold Kanroji in Demon Slayer 200 manga chapter as she is dying in his arms and they promise to marry in the afterlife. Sanemi will see his brother Genya and other siblings in the afterlife but his father will push him back to life.
Inosuke Hashibira despite his injuries will survive in Demon Slayer: Kimetsu no Yaiba Chapter 200 and try to bite Kakushi treating him. Zenitsu Agatsuma confesses his love for Nezuko in case he dies and tells others to convey the message. The Water Pillar Giyu Tomioka in Demon Slayer Chapter 200 notices that Tanjiro is not breathing and his heart has stopped, thus ending the manga on a big cliffhanger.
Demon Slayer: Kimetsu no Yaiba Chapter 200 Release Date, Raw Scans and Read Online
Demon Slayer: Kimetsu no Yaiba Chapter 200 will release on the next Sunday, March 29, 2020, in stores as per VIZ's official website. The raw scans for Demon Slayer manga chapter 200 are leaked out on the internet and fans are discussing spoilers over Reddit and other social media platforms, but it would be better to wait for the official release.
Demon Slayer: Kimetsu no Yaiba, Ch. 199: Here comes the sun! Is this it for the mighty Muzan?! Read it FREE from the official source! https://t.co/WxlNiHm0MK pic.twitter.com/4kIcEHehQt

— Shonen Jump (@shonenjump) March 22, 2020
The latest chapters of Demon Slayer: Kimetsu no Yaiba can be read on VIZ media and Shueisha's Shohen Jump, and Manga Plus official apps, website and platforms. One should always read the manga from their official websites for free as it would help the creators and inspire them to make more interesting stories.
[fvplayer id="3061″]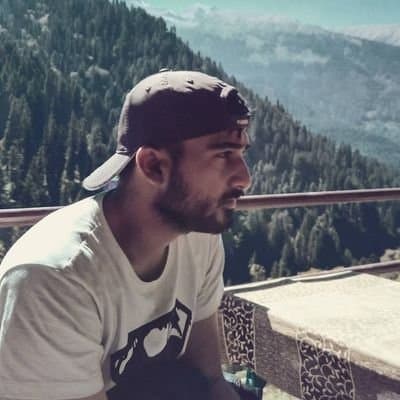 A journalist passionate about entertainment, pop culture, anime, gaming, and celebrity news: with years of experience in writing and reporting, I love to delve deep into the latest trends, information, and controversies surrounding entertainment and celebrity culture. Whether you're a die-hard gamer, an anime fanatic, or love to keep up with the latest celebrity news, I've got you covered.