The Chicago Bulls guard and forward DeMar DeRozan might get traded to the New York Knicks this offseason. Bleacher Report's Zach Buckley has proposed a trade that would make him a part of the Knicks roster for the upcoming season. The Bulls have been craving for success for a long while now, and even DeMar failed to deliver them that. The player was great individually, though.
The USC Trojans product played 74 games for the Bulls last season and averaged 24.5 points, 5.1 assists, and 4.6 rebounds per game while shooting 32.4 percent from beyond the arc. The Knicks have a great squad, and they are set to compete for the title next season, but having a better player in some spot would not harm them at all. Will they land the 34-year-old? Here is all the information you need about the trade between the Chicago Bulls and the New York Knicks involving DeMar DeRozan.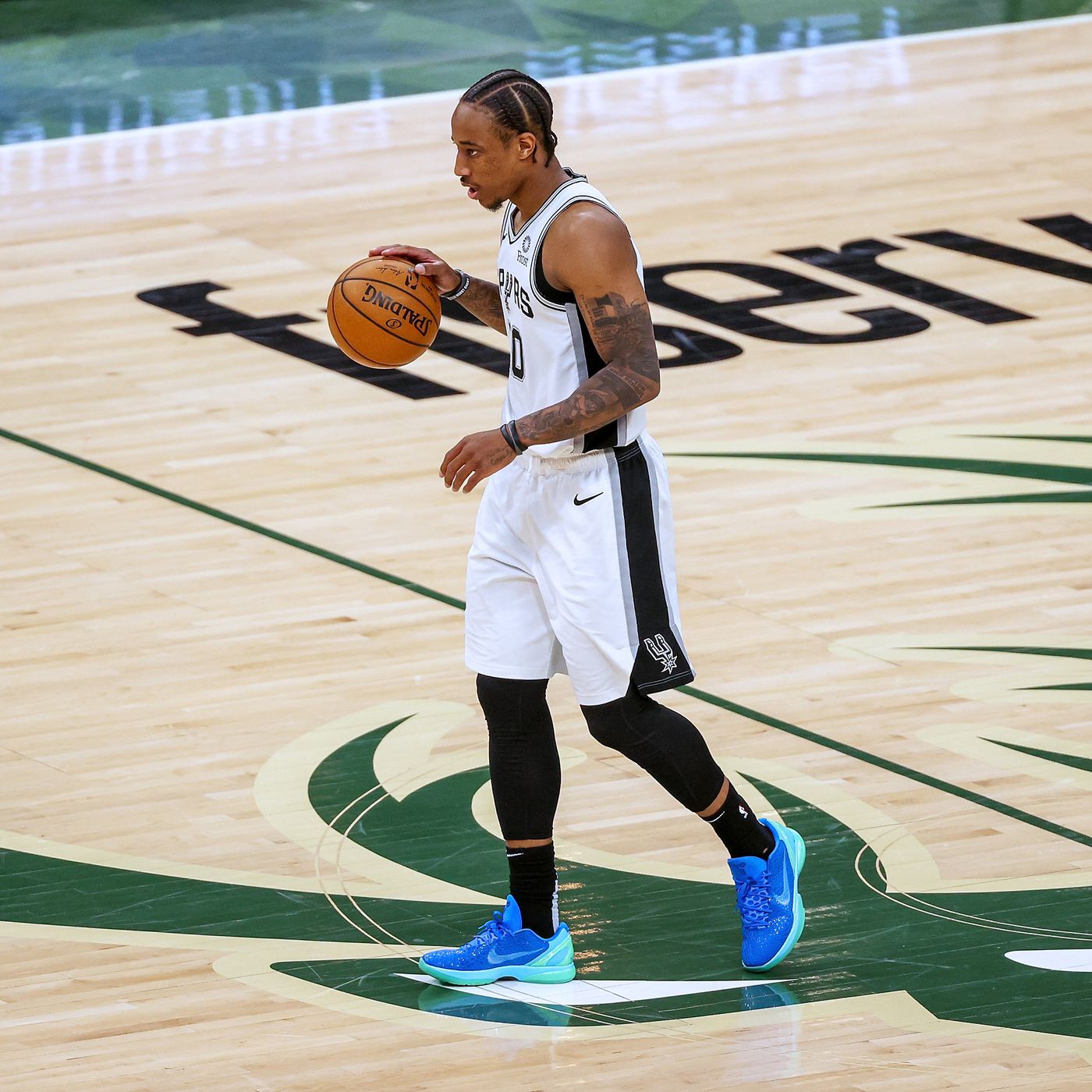 What would the Knicks offer for DeMar DeRozan?
The Knicks are expected to offer RJ Barrett, Quentin Grimes, and a top 10 protected 2024 first-round pick in exchange for the Bulls' #11. The Bulls might have realized that they would be required to rebuild very soon. Since DeRozan has been great individually, they can flip him for some capital.
DeMar DeRozan is really one of the toughest to guard in the league 💯

"DeMar was tough. At that point I wasn't a super disciplined defender…the way he just pump faking look like he really shooting. He got me in foul trouble…"

– Jarred Vanderbilt

(Via: Run Your Race)… pic.twitter.com/oDOOO8oxfm

— Tidal League (@TidalLeague) September 21, 2023
Why would the Bulls trade-off DeMar DeRozan?
The Bulls were already struggling, and as things stand, Lonzo Ball would not be available throughout the next season. This deal gives them some quality players and they would expect them to keep them relevant this season. They are also getting a protected draft pick, which might prove very valuable if the Bulls decide to rebuild.
Demar Derozan's 2023
24.9 points (90th percentile) on +1.4
9.1 box creation (90th percentile)
6.5 passer rating
7% cTOV% (9th percentile)
2.9 EPM (87th percentile)

Compton's finest..💙 pic.twitter.com/VmqFdN7L4S

— ً (@ResByke) September 19, 2023
Why would the Knicks like to sign DeMar DeRozan?
The Knicks would not mind DeMar not being able to help in their spacing problems. They would do this deal to have a better scorer and shot-creator in place of Barrett. In this deal, they are attaching a player and a draft pick to land a brilliant player.
Will the Bulls manage to compete this season with Lonzo and DeRozan? How will the Knicks perform? We'll keep you updated.