The Chicago Bulls forward and guard DeMar DeRozan is likely to get acquired by the Milwaukee Bucks. Some stars have the capability to affect a team's decisions, and Giannis Antetokounmpo is doing the same. The superstar believes that the Bucks need to make changes to win championships, and they have to do it now. Some quality players are on the radar of the Bucks.
The American forward, DeMar DeRozan, played 74 games for the Bulls last season and averaged 24.5 points, 5.1 assists, and 4.6 rebounds per game while shooting 34 percent 3-pointers. The Bucks are far from struggling. They won a championship in 2021 only. They have a squad that knows how to win titles, but now they might be forced to make changes. They are eyeing the Bulls' DeRozan but can they land him? Here is all the information you need about the trade between the Chicago Bulls and the Milwaukee Bucks involving DeMar DeRozan.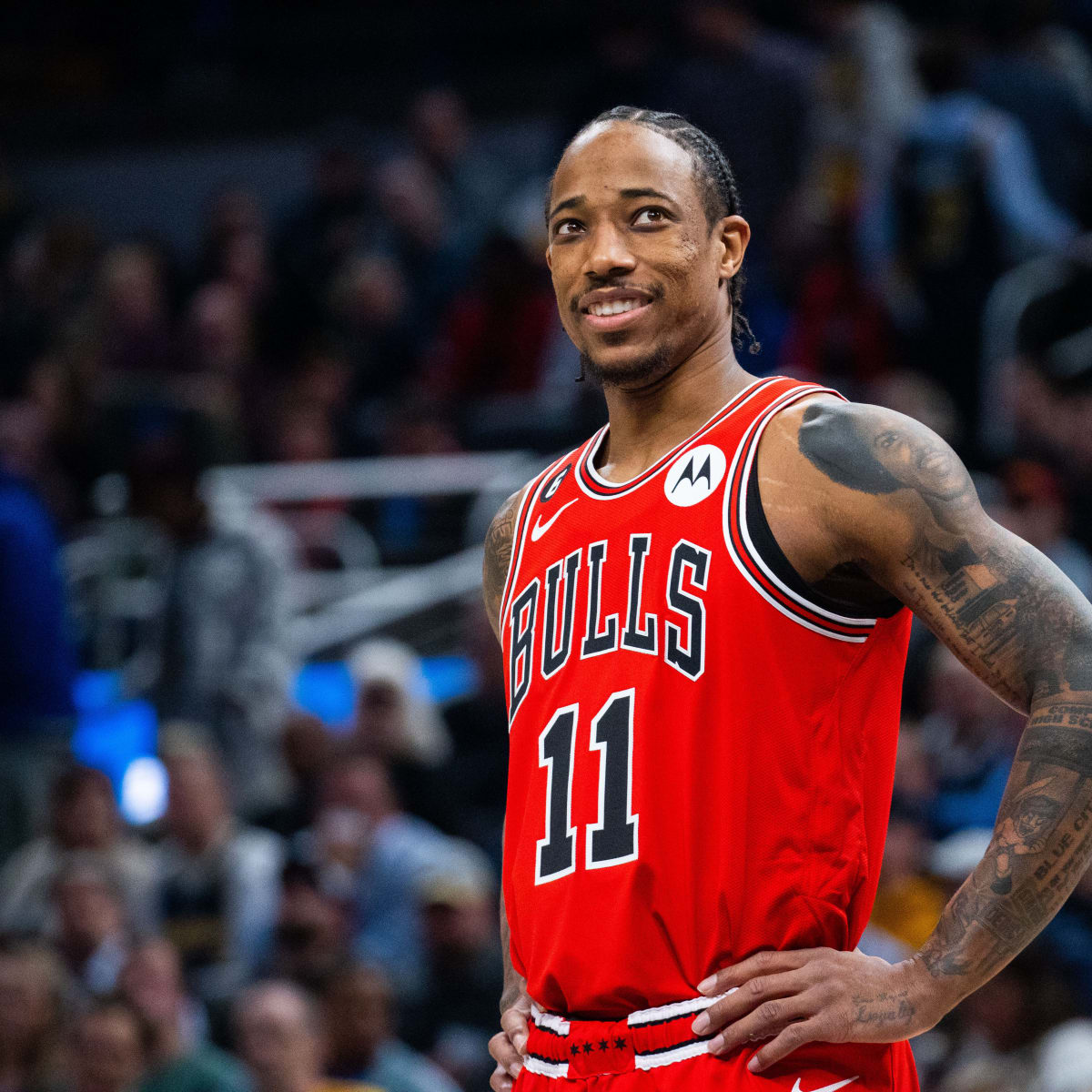 What would the Bucks offer for DeMar DeRozan?
The Bucks are expected to offer Bobby Portis, Grayson Allen, MarJon Beauchamp, and a 2028 first-round pick in exchange for the USC Trojan product. The Bulls have struggled with DeRozan on their roster, and now there are speculations that they would make huge changes. Even though the stats of the veteran guard are brilliant, he has not impacted the Bulls in a huge manner. Can they consider trading him?
Ball is Life!🏀

Players to attempt 7+ free throws a game but still record TS under 54%.

Paolo Banchero (52.9%)
Russell Westbrook (52.4%)
Andre Drummond (49.9%)
Demar Derozan (51.0%)
Gilbert Arenas (52.9%)
Steve Francis (52.1%)
Carmelo Anthony (52.6%)#NBA #TeamUSA pic.twitter.com/HKcURChBF3

— NBA JUCO (@NBAJUCO) August 28, 2023
Why would the Bulls trade-off DeMar DeRozan?
The Bulls will land 3 players along with a draft pick in exchange for their star. Although it is not that great of a return for a player with such stats, they would fancy it just for the sake of change. The 34-year-old has not impressed the Bulls, and that is why they'll be happy to trade him even at a price.
Only five Spurs have ever scored thirty points without grabbing a single rebound:

DeMar DeRozan
Tony Parker (3X)
George Hill
George Gervin (2X)
James Silas

Here's what's even wilder – none of them had multiple threes in any of these games 🤯 pic.twitter.com/xFD2VZSrGG

— Spurs_Muse (@spurs_muse) September 3, 2023
Why would the Bucks like to sign DeMar DeRozan?
Giannis wants some changes, and the Bucks are probably obliged to make some. The Bucks can use the playmaking and shot creation of DeMar and along with that he can also cover up for Giannis' defensive shortcomings.
Will the Bulls let their star go for lesser returns? Will the Bucks win another title with DeRozan? We'll keep you updated.