Deep Water is a story based on the novels of Paula Daly. This drama series features three women and is written by Anna Symon.
When is Deep Water release going to be on TV?
ITV has not yet confirmed any official release date as of now. But, the shooting began in September 2018, so we can expect the Deep Water to release pretty soon.
Deep Water Plot 
The drama series features the story of three women dealing with the pressures of their modern family lives. And in the midst of juggling their busy lives, these three women must make difficult and controversial decisions at times. It is set against the backdrop of Lake Windermere.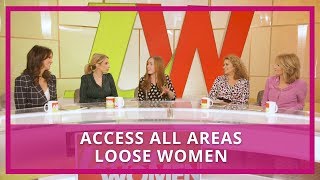 Who is in Deep Water Cast?
The cast is led by a trio of women. Anna Friel plays the role of Lisa Kallisto, a mother of three kids, trying to balance her family and business. Friel is also an International Emmy Award winner.
Sinead Keenan plays the role of a physiotherapist, Roz Toovey, who is bearing the brunt of her partner's debt. And finally, Rosalind Eleazar, plays the role of Kate Riverty, a successful and organised woman who makes a spontaneous decision after a dinner party with her friends.
Who is the writer of Deep Water?
Deep Water is written by Anna Symon. It is based on the novels of Paula Daly set in Lake Windermere. She has written six novels and currently lives in the Lake district. The ITV series is based on the book, The Mistake I made which was published back in 2015.