This article summarizes Dear Edward Season 1 Episode 9, which contains spoilers. The episode follows Edward's life after the plane crash that changed it forever.
Edward's Downward Spiral
Edward, played by Colin O'Brien, has been trying to rebuild his life after surviving a deadly plane crash. He is progressing by returning to public schooling, but it all comes crashing down when he destroys a piano in retaliation for Mahira and Shay asking him to stay away from them. In "Paper Covers Rock," Edward is in a downward spiral while the grief group prepares for its final session. Dr. Garrity questions him about the vandalism and tells him he will no longer attend school. Edward runs away and goes to Aunt Lacey's home, where Linda is rushed to the hospital due to a sudden turn in her pregnancy. This event triggers painful flashbacks for Edward, who remembers key moments from the plane crash.
Edward's Guilt
While John drives Edward to work, they bond on the way there, and John opens up about his past. Edward tells John that he should have died on the plane and that he swapped seats with Jordan at the last minute. Edward thinks he should not be alive because Jordan should have lived. John doesn't know how to respond.
Subplots
Sienna confronts Sam about text messages and photos he sent to Vernon, revealing that Sam has kept his sexuality a secret from his wife. Adriana campaigns as the election approaches but can't stop thinking about Kojo, who is leaving for Ghana with his niece Becks.
The Final Grief Group Session
Dee Dee realizes that it will be their final grief group session and asks therapist Milo if they can throw a party to celebrate. Milo agrees, and they both feel the airline is cruel for dropping the group so soon. Dee Dee calls up Steve, who agrees to bring food to the party. Later, Dee Dee meets with her daughter Zoe and opens up about her affair and her failed marriage. She promises to be a better mother and a better person on the whole.
Conclusion
In conclusion, Dear Edward Season 1 Episode 9, "Paper Covers Rock," is a gripping episode that delves deeper into Edward's guilt and emotions. The subplots also add depth to the characters, making this an excellent addition to the series.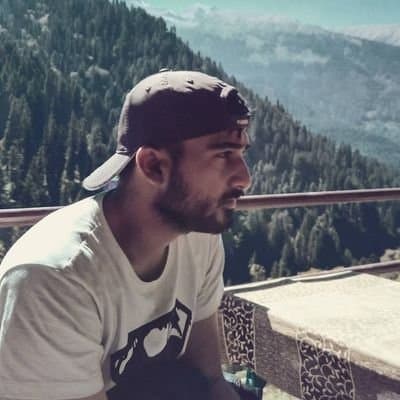 A journalist passionate about entertainment, pop culture, anime, gaming, and celebrity news: with years of experience in writing and reporting, I love to delve deep into the latest trends, information, and controversies surrounding entertainment and celebrity culture. Whether you're a die-hard gamer, an anime fanatic, or love to keep up with the latest celebrity news, I've got you covered.