The Phoenix Suns' center, Deandre Ayton, is likely to get traded to the Portland Trail Blazers this offseason. The Suns have a brilliant squad as of now, and they are most likely to contend for the title in the upcoming season. Bradley Beal's signing has strengthened their core for sure. There have been some issues between the Suns and Ayton, and the two parties are likely to part ways very soon.
The Bahamian professional played 67 games for the Suns last season and averaged 18 points, 1.7 assists, and 10 rebounds per game while shooting 29.2 percent from beyond the arc. The Blazers are looking for a player with a similar profile. Can they manage to land him? Here is all the information you need about the trade between the Phoenix Suns and the Portland Trail Blazers involving Deandre Ayton.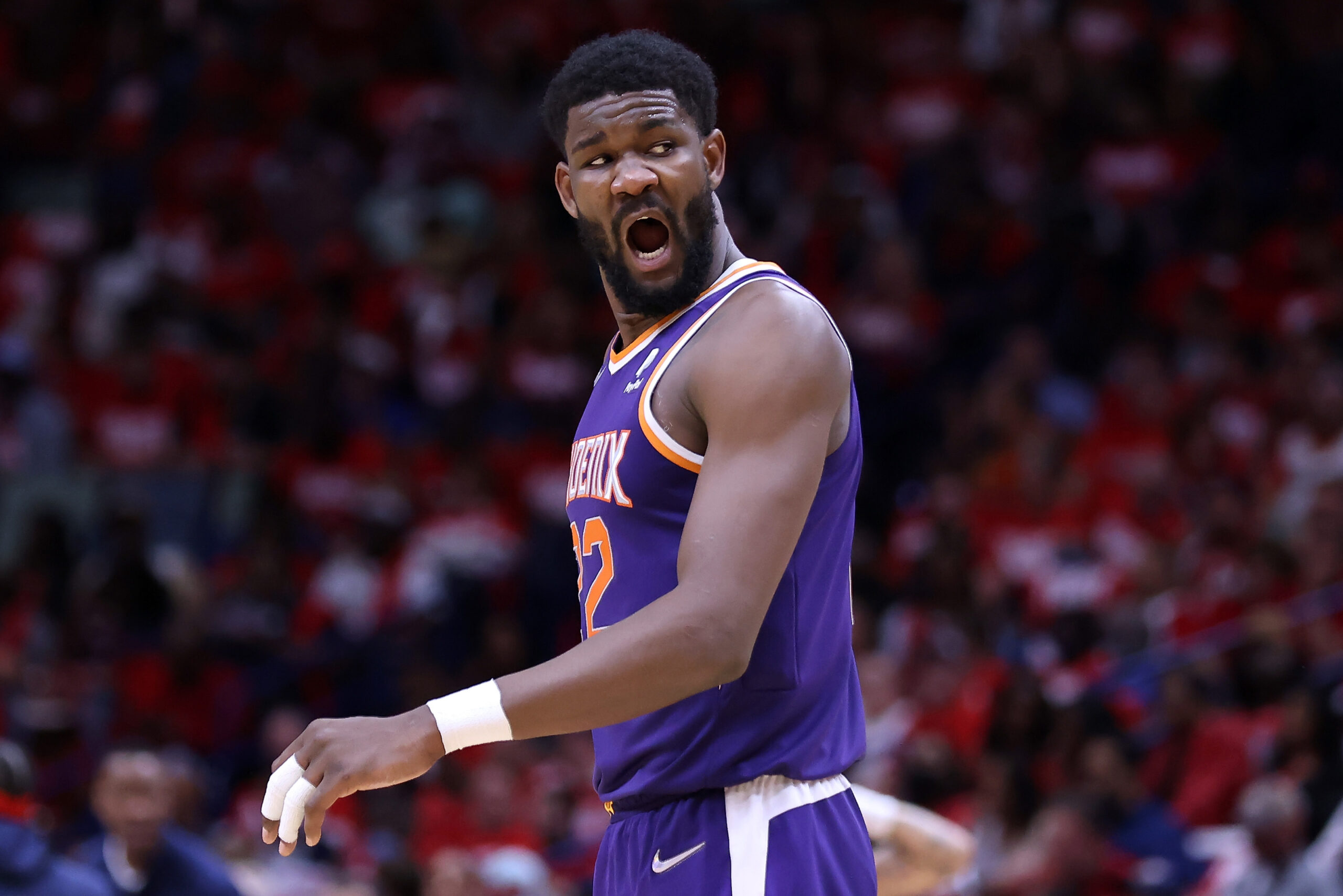 What would the Blazers offer for Deandre Ayton?
The Blazers are expected to offer Jerami Grant, Justise Winslow, and Moses Browns in exchange for the Suns' #22. The Blazers were the talk of the town this whole summer courtesy of the Damian Lillard saga, which is yet to be concluded. They are now targeting other players in case that deal goes through.
The Suns would be making a BIG mistake if they traded Deandre Ayton…this is THE year and the big man is the X-factor

He showed out for Bahamas, stepped up as a vocal leader and a spark plug for his teammates, perfectly playing any role his team needs him to play

In 2021, he… pic.twitter.com/HyxEpD4uh9

— Vincent 🌵 (@VincentKeyes1) September 21, 2023
Why would the Blazers like to sign Deandre Ayton?
Damian Lillard requested a move to the Miami Heat on the first day of the NBA trade window. The deal between the two parties collapsed since the Heat could not offer what the Blazers wanted in return for their star. But now, the player has said that he would not show up for training camp if not traded to the Heat. The Blazers might let him go now, and this trade would give them to fill the space.
Deandre Ayton's first playoff run was historic 👀🔥 pic.twitter.com/byyGQbjo4d

— Booker Muse (@DevinBookerMuse) September 17, 2023
Why would the Suns trade-off Deandre Ayton?
The Suns would prefer getting a return package for the 25-year-old rather than keeping him for something which they can assign to Grant as well. They have built a roster with quality players, and this deal is giving them the rotation players they need.
Will the Blazers manage to convince Damian Lillard to stay? Will we see Ayton playing for the Blazers next season? How will the Sun perform? We'll keep you updated.