Dark is basically a Netflix original thriller web television series. With time it has gained huge popularity. It has been co-created by Jantje Friese and Baran bo Odar.
In December 2017, the first series got premiered on Netflix. The reaction of the audience and critics were highly positive. The Series was highly appreciated for its gripping storyline but the exact date of the Dark Season 3 has not been reported yet.
Though, according to the sources, it will release on June 27, 2020, which is not sure though. Jonas and Martha are expected to join the same journey for their own place.
The second series of this show released after two years from season 1. The new series has three ruling characters- Young Jonas, Martha, and Adam will predict the future of Winden town. There is a twist in the plot because of the theme that will make fans go awestruck.
Dark Season 3 is all about
From season 2, Martha who is from another time zone has returned again to assist the little Jonas to fight against the scheduled apocalypse. The devastation of the town- Winden is programmed by Adam and nobody from the show warrior could stop it. So now Martha and Jonas are going to venture into the same journey to save their town.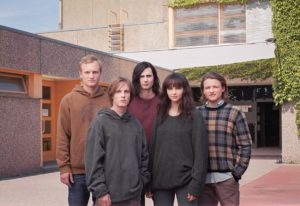 The series casting the primary characters- Hannah, Ulrich, Magnus, Ines, Martha, Jonas, and Adam. These characters will be acted by Maja Schone, Oliver Masucci, Moritz Jahn, Angela Winkler, Lisa Vicari, Louis Hoffman, and Dietrich Hollinderbaumer respectively. Due to time travel, characters in this play might never die which is the turning point here. Few characters may play a major role.
Season 3 is the end chapter of the German science fiction series Dark which is set to release this year. Also, all the episodes of season 3 might release exclusively on one day on Netflix.