The Washington Wizards' center Daniel Gafford is in talks with the Los Angeles Lakers for a trade this summer. The Wizards are in their rebuilding phase, and they have got two options. They can either hold on to all the assets they have, or they can use some of it to land some quality players. On the other hand, the men in purple and gold have LeBron James and Anthony Davis putting up a show every season.
The Arkansas Razorbacks product played 78 games for the Wizards last season and averaged 9 points, 1.1 assists, and 5.6 rebounds per game. The LeBron army would be eyeing a title before their commander leaves and that is why some changes are speculated in their roster as well. Can they land the 24-year-old Daniel? Here is all the information you need about the trade between the Washington Wizards and the Los Angeles Lakers involving Daniel Gafford.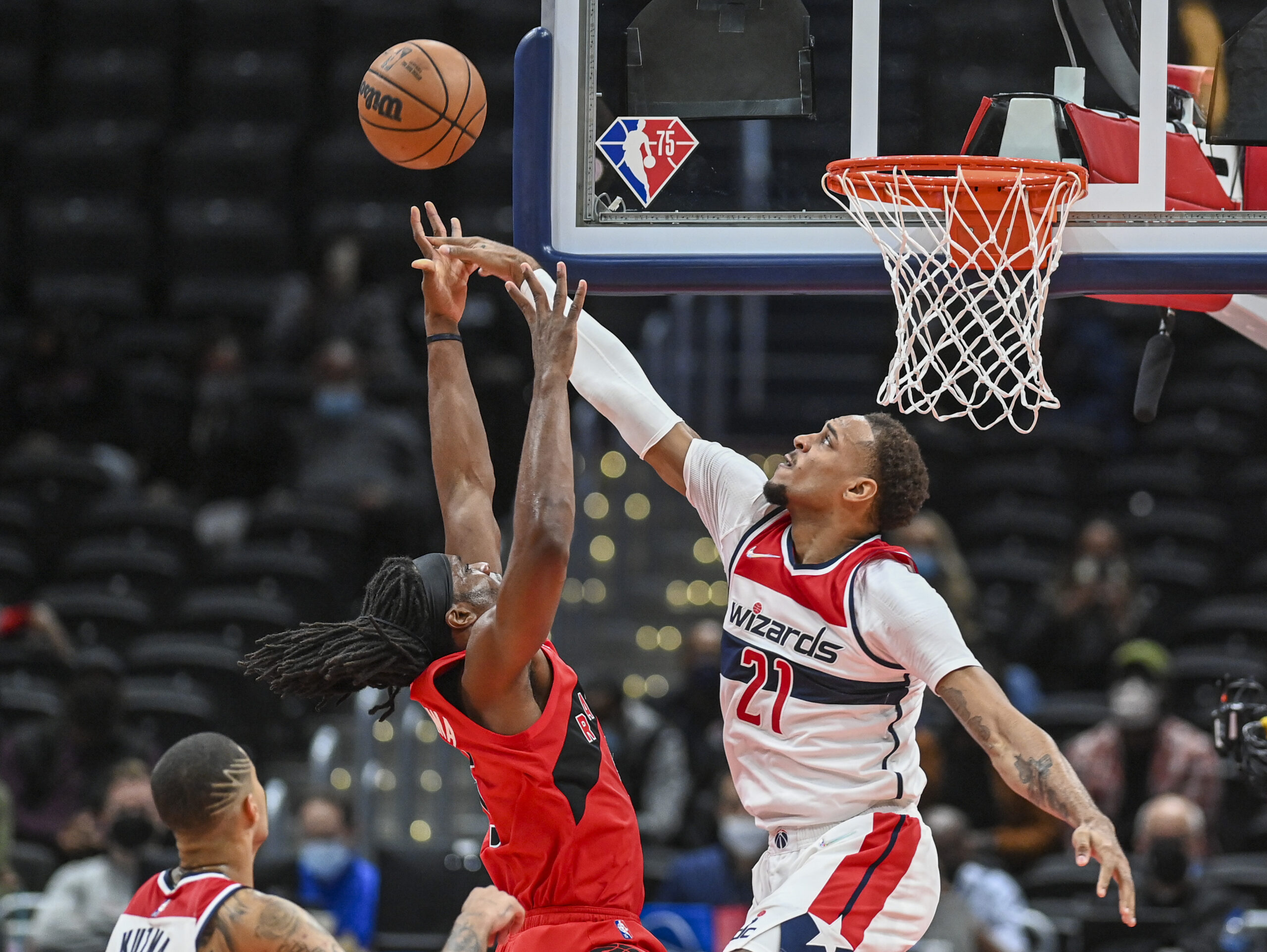 What would the Lakers offer for Daniel Gafford?
The Lakers are expected to offer Jarred Vanderbilt, Taurean Prince, Cam Reddish, and a 2029 first-round pick via swap in exchange for the American center Daniel Gafford. The Wizards started their rebuild by trading Bradley Beal, and they will probably go through a lot more changes while the Lakers will tend to rely on the services of King James till he is still here.
TRADE ALERT, via @wojespn:

Wizards receive:
Daniel Gafford
Chandler Hutchinson

Bulls receive:
Troy Brown Jr.
Mo Wagner

— Legion Hoops (@LegionHoops) March 25, 2021
Why would the Lakers like to sign Daniel Gafford?
The Lakers can play Davis at the 5 but everybody knows that he thrives more at the 4. So, they would love to land a player who can play at the 5 and is a great rim protector. The youngster ticks all the boxes for the Lakers.
Breaking News: The Washington Wizards and Los Angeles Lakers have agreed on trade sending Mason Jones, and Jarred Vanderbilt to Washington in exchange for Daniel Gafford and Danilo Gallinari per sources. pic.twitter.com/E7Qd0Jv1qJ

— Shams Charania (@shamsclear) June 26, 2023
Why would the Wizards let Daniel Grafford go?
The Wizards are rebuilding, and this deal gives them decent players along with a draft pick. This deal is brilliant for a team that is starting from scratch. The Wizards have plenty of young players, and they probably can afford to part ways with this one.
The Wizards are not the contenders, and they would not mind losing one of their youngsters. How would giving up a draft pick affect the Lakers? We'll keep you updated.