There is no treatment specially been given to Tekashi69. He is in jail now and he is waiting for the hearing related to his bail.
 Lance Lazzaro who is a 6ix9ine's lawyer says Tekashi is placed at Detention Center of Brooklyn's Metropolitan in gen pop and he is kept apart because he is a celebrity.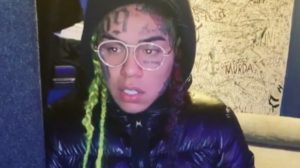 He was very dangerous and violent with his inmates says the Justice department of US. Before he was about to get arrested Tekashi was targeted and a prosecutor has told that Tekashi's crew ex members wanted to violate him.
Michael Longyear, the prosecutor has told the meaning of 'super violate' is to dangerously harm on Tekashi, and probably they want to him to be shot dead.
Infact Tekashi was planning to have a trip with Connecticut casino but he avoided because of the situation and also will affect the innocent people.
Source 1: www.tmz.com
Source 2: www.vladtv.com
I am an amateur content writer, who is currently pursuing a Masters in Finance from ICFAI Business School. In this highly volatile Business Market, I find no better way to keep myself updated than to write about it and reflect my own thoughts as words.