The Los Angeles Lakers' guard D'Angelo Russell might get traded to the Boston Celtics this offseason. The Lakers have been doing great, with LeBron James and Anthony Davis doing their job in the best manner possible. Even though their star duo is doing great, the Lakers have not won a title since 2020, and they would like to win one before their legend King James retires. Can the Celtics help them in doing so anyhow?
The Ohio State Buckeyes product Russell played 17 games for the Lakers last season and averaged 17.4 points, 6.1 assists, and 2.9 rebounds per game while shooting 41.4 percent from beyond the arc. It's no secret that the Lakers have some issues at 3-point shooting. Would they really like to part ways with Russell? Here is all the information you need about the trade between the Los Angeles Lakers and the Boston Celtics involving D'Angelo Russell.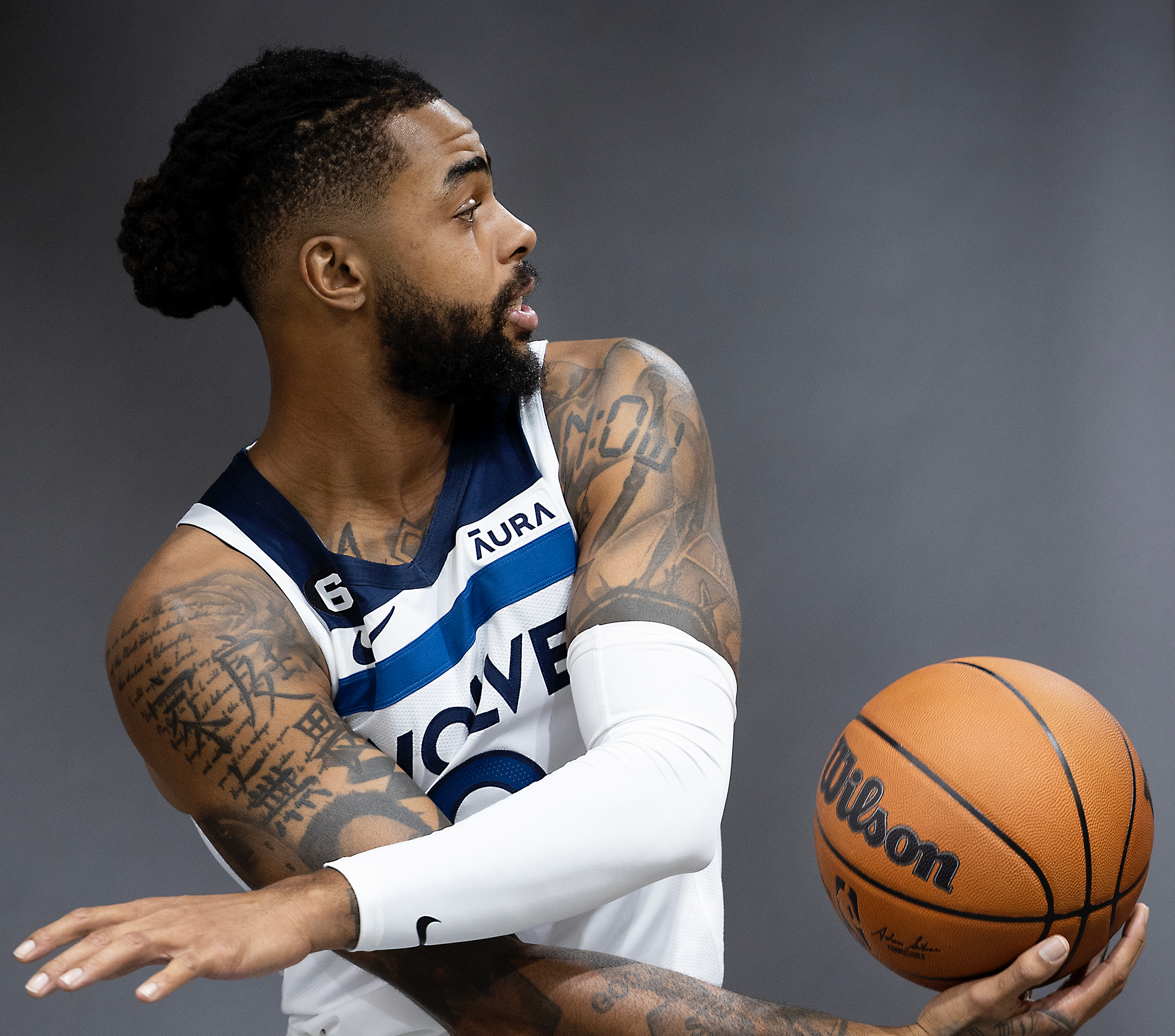 What would the Celtics offer for D'Angelo Russell?
The Celtics are expected to offer Derrick White in exchange for the Lakers' #1 and one second-round pick each from the year 2025,2027 and 2030. Russell has a two-year-long contract worth $36M with the Lakers as of now. He was signed recently and it would be interesting to see if the Lakers trade him off this quick.
ROB PELINKA'S 2023 OFF-SEASON (UPDATED)

Extended Anthony Davis (3 yrs $168M)
Extended Jarred Vanderbilt (4 yrs $48M)
Re-signed Austin Reaves (4 yrs $54M)
Re-signed Rui Hachimura (3 yrs $51M)
Re-signed D'Angelo Russell (2 yrs $37M)
Signed Gabe Vincent (3 yrs $33M)
Signed… pic.twitter.com/meeBRJePaF

— Lakers Lead (@LakersLead) September 15, 2023
Why would the Celtics like to sign D'Angelo Russell?
The Celtics have a brilliant squad, and they are going to contend for the title this season. They would like to add Russell to the mix of Jaylen Brown, Jayson Tatum, Kristaps Porzingis, and Al Horford. Although they already have the players they want, Russell would be a starter right away.
Most career PPG in under 30 MPG (since 1990):

19.6 — DeMarcus Cousins
17.9 — Jaylen Brown
17.7 — D'Angelo Russell
17.7 — Isaiah Thomas
16.7 — Bennedict Mathurin
16.4 — Jaren Jackson Jr pic.twitter.com/yzSzMBgGbs

— StatMuse (@statmuse) September 12, 2023
Why would the Lakers trade-off D'Angelo Russell?
The Lakers were happy with Russell's performance in the initial games of the playoffs, but he was not that great against the Denver Nuggets. Russell is not compatible with LeBron as well, and that might be another reason for trading him.
Will we see the last of LeBron this year? How will the Celtics do? Will the Lakers win another title before James leaves? We'll keep you updated.