American point guard Damian Lillard who has played for Portland Trail Blazers throughout his career, is looking to move out. The seven-time All-Star guard has requested a trade, according to multiple reports.
Here are all the latest updates regarding Damian Lillard's trade saga!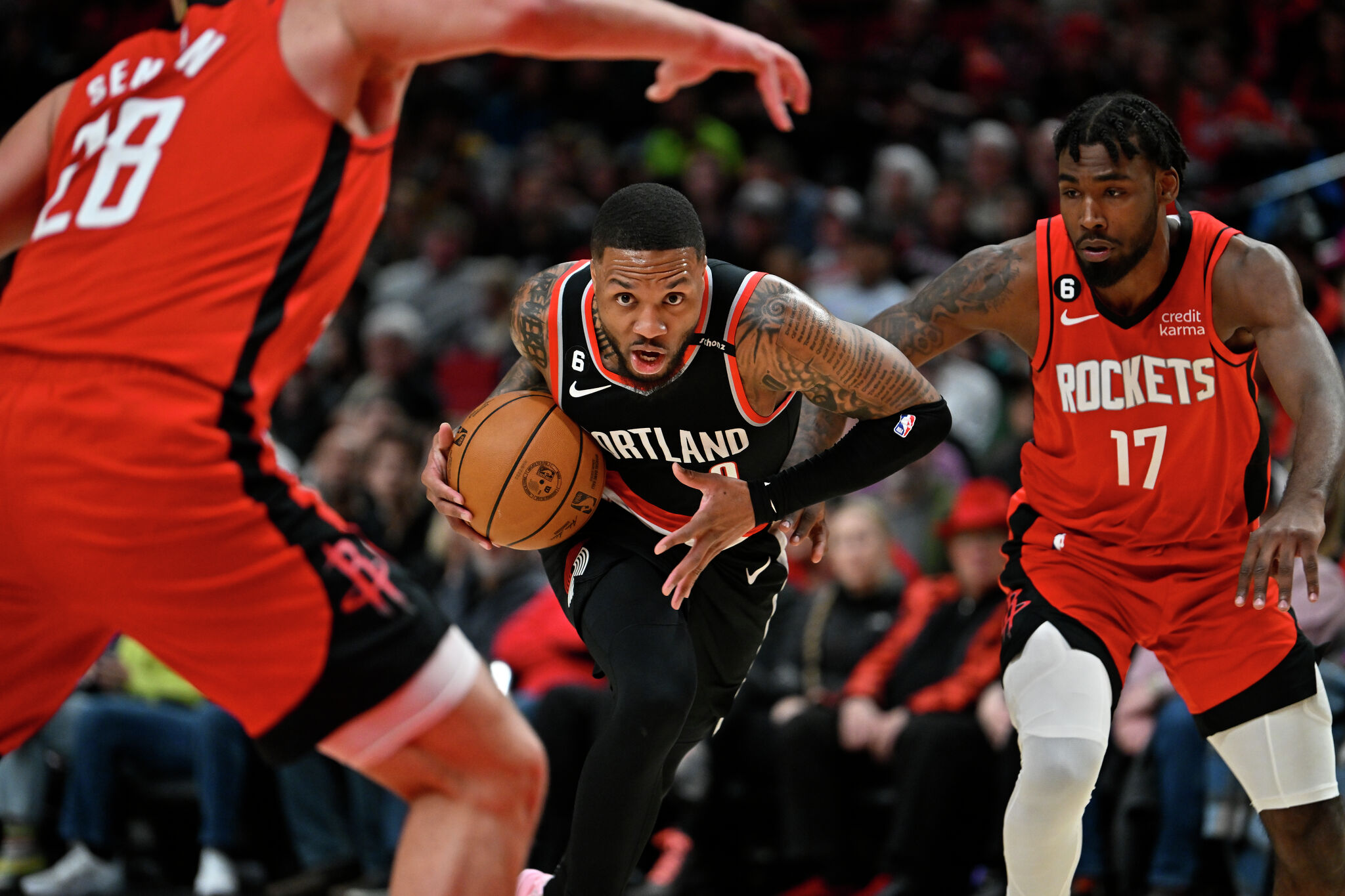 When did talks regarding Damian Lillard start?
All of it started when the Trail Blazers' point guard requested for a trade on July 1. Portland's general manager confirmed that Damian has made such a request. Miami Heat, Los Angeles Clippers and Philadelphia 76ers showed interest in a trade for the 32-year-old. It was also speculated that Damian's trade to the Heat would involve a third team. Trail Blazers asked for offers from teams. They didn't seem pleased with what the Heat offered. Damian Lillard didn't hold back and publicly showed his intentions to move to Miami.
BREAKING NEWS: Portland Trail Blazers superstar Damian Lillard has requested a trade this morning, league sources tell @NBAonTNT, @BleacherReport. pic.twitter.com/Udi1h7OQyA

— Chris Haynes (@ChrisBHaynes) July 1, 2023
Performance: How did Damian Lillard perform last season?
The 32-year-old point guard played 58 matches for Trail Blazers and scored a total of 1866 points. He averaged 32.2 points per game in 2022-23. Damian has played for Portland for all 11 years of his career and has scored 19,376 points in 769 games at an average of 25.2 points per game.
"I was told there haven't been any substantial talks yet between the Blazers & Heat at this point. If this deal goes into play, it'll possibly be a 3 or 4 team deal. Both sides want to try to get something done" – @ChrisBHaynes
https://t.co/lWfhXAH07u

— Dru (@dru_star) July 8, 2023
Recent Updates: What are the recent updates in the Damian Lillard trade deal?
According to Bleacher Report's Chris Haynes has said that there are no concrete talks going on between the two teams, even though Damian has left no doubts about Miami being his preferred landing spot. Haynes added that he talked with Damian's agent and was told that they are still hoping for a trade to Miami, no matter how improbable it seems. Damian is aware of the fact that Portland would like to get as much as they can for their greatest Blazer.
Things may happen, but a deal involving only these two parties might not work. It may be a 3 or 4-team deal, Haynes concluded.
Damian is nearly desperate for a move to Eastern Conference champions Miami Heat. His trade saga is going to be eventful, and we'll keep you updated about how it rolls.