The job of a contractor isn't easy.
When your company deals with installing and constructing hardwood floors, your job is especially not easy. The contractor has to manage all teh work and be a team player who needs to look after the performance of all his members. The clients that a contractor serves have different needs, and after understanding all those needs teh contractor needs to perform his duties with efficiency.
Usually, a contractor keeps the contractor his/her job but today, we want you to meet Fred Jr. and he owns Josephsen Hardwood Floor Company. What attracts us towards his work and stories is that the clients he serves have a pet and tries to befriend them so that they let him work peacefully. His business has had a successful run for the past three generations. Dogs not only become his friend but also help him with his work.
Wanna know how? Scroll down to see it yourself.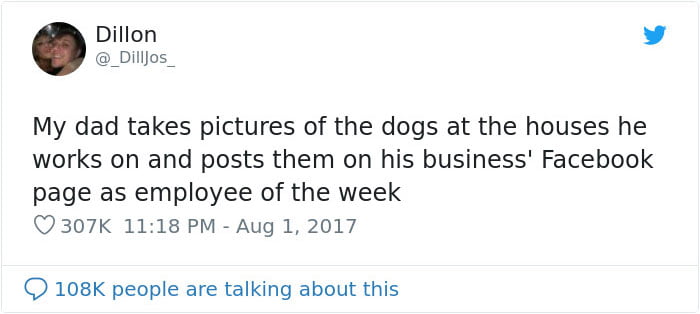 Dad Posts Photos Of Customers Dogs & Awards Them 'Employee of the Week'
The job of a contractor isn't easy.
Especially, when your company deals with installing, repairing and refinishing hardwood floors. The work requires a lot of effort and must be done with precision. Though this is the normal course of work and most floorers get it done smoothly. However, when you're working as a contractor you have to take the whole team with you. You have to make sure every member of team is playing their part. You need to take care of their needs, provide them comfort, take their concerns into consideration, monitor their work and above all reward them at the end for doing a good job. In light of all this, it's safe to assume that the life of a contractor is full of challenges.
But today we are going to share the story of a contractor with you that makes all this work look very easy. His name is Fred Jr. and he owns Josephsen Hardwood Floor Company that has been doing business for the last three generations! Fred Jr. travels around in his van and installs hardwood floors and stairfaces. But there's a little twist in his story. Most of the homes he installs floors in have dogs that don't admire him tearing down the whole place. So, to make things more comfortable for everybody, Fred Jr goes out of his way and befriends these dogs. He has such a way with dogs that after he befriends them they even help him with his work! How cool is that?

To appreciate their cooperation, Fred Jr started a Facebook page where he would post pictures of dogs he'd work with and give them "employee of the week" titles. In the beginning, it was just a fun thing, but when Fred Jr's son Dillion tweeted about it, it went viral!
"I had been doing it a few years before Dillon noticed and decided to tweet about it," Fred told Bored Panda. "The reaction to that tweet going viral was interesting. We had 250+ followers on the day he tweeted it. By the end of the week, we had over 28k followers. Now I believe we have over 32k followers."
No wonder why she's the employee of the week. Just look at her!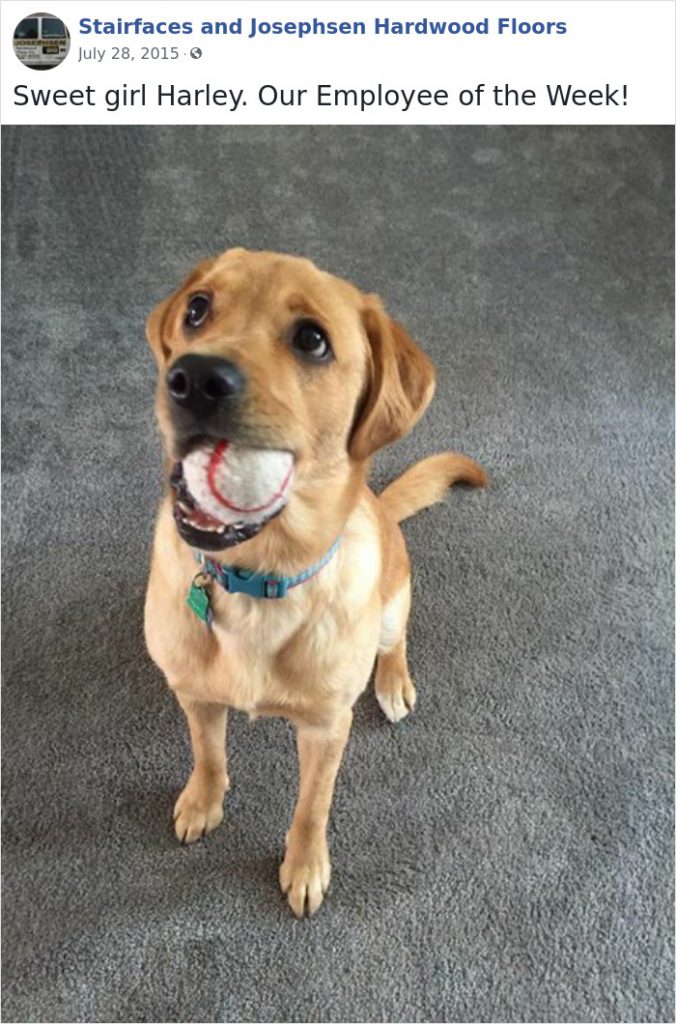 Vito may be unlike the others, but he knows what's up!
Since she is the employee of the week, she has decided to take the rest of the week off.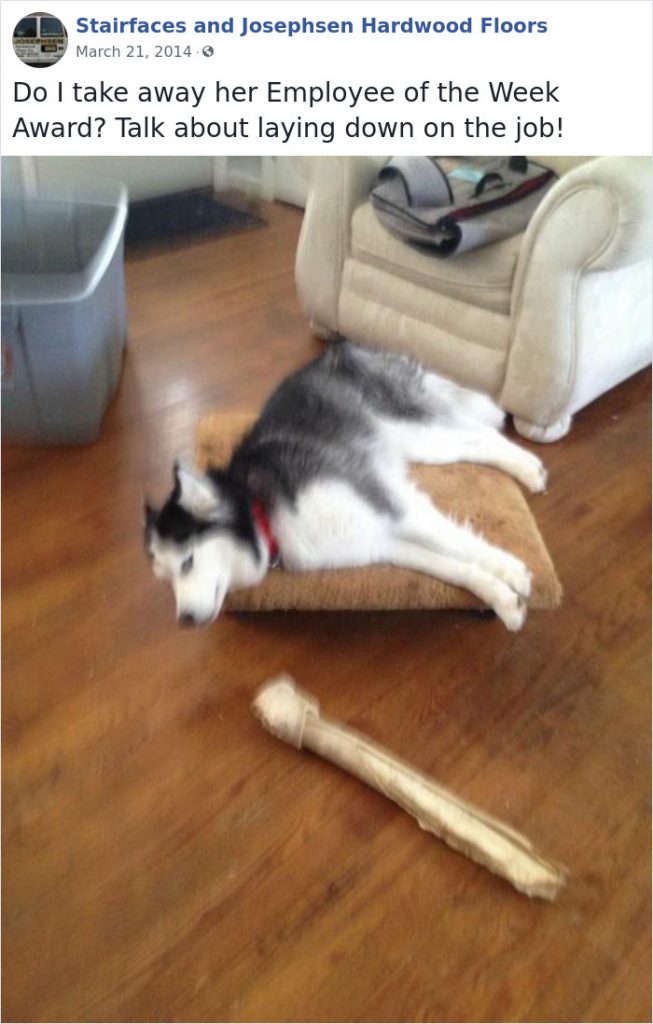 He looks so proud of himself.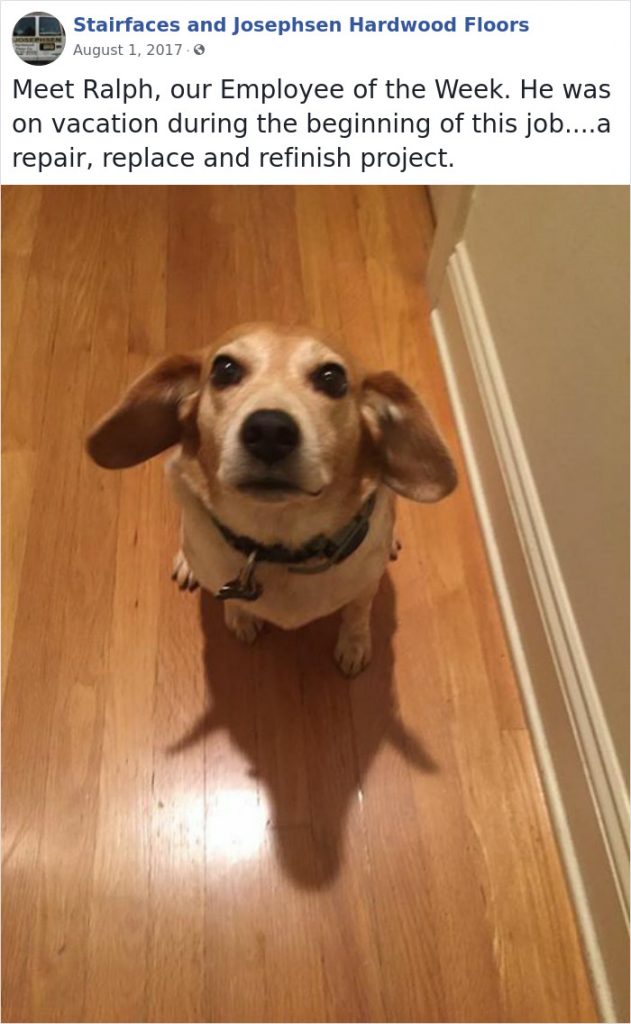 She's not quite sure of what happened, but she's still happy.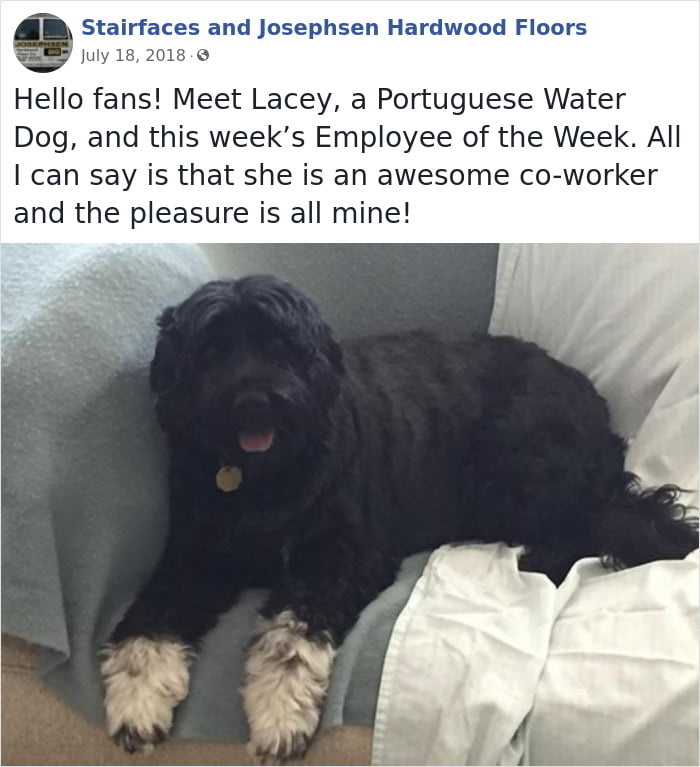 Tucker can multi-task! 14/10 would hire again.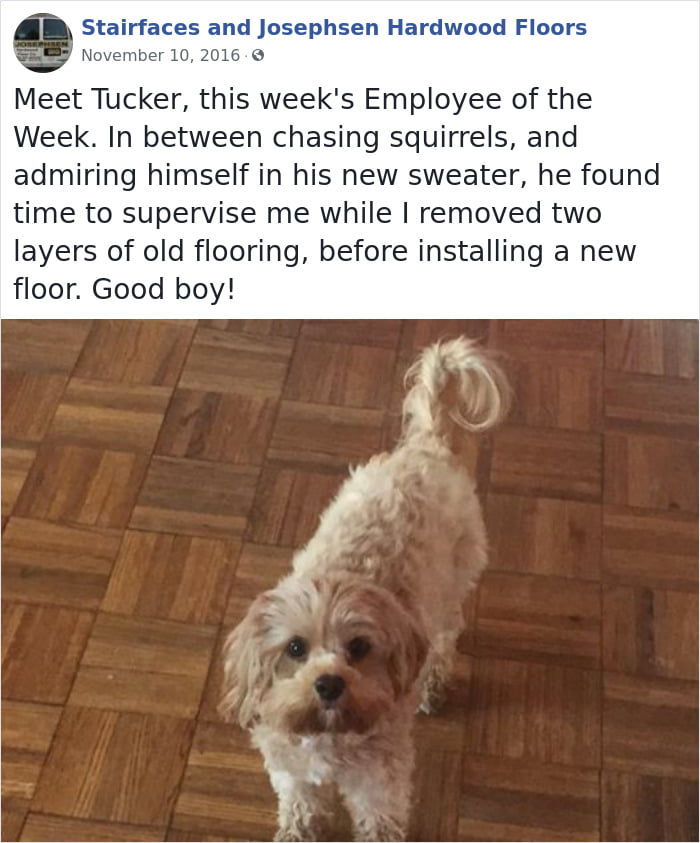 They are good at what they do.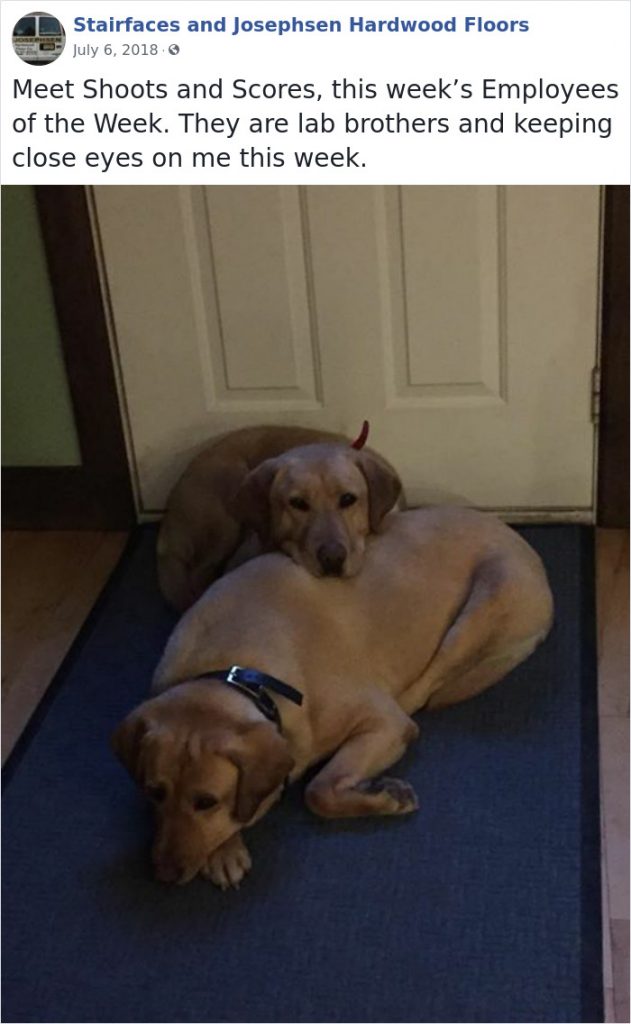 He knows how to keep balance in work and personal life!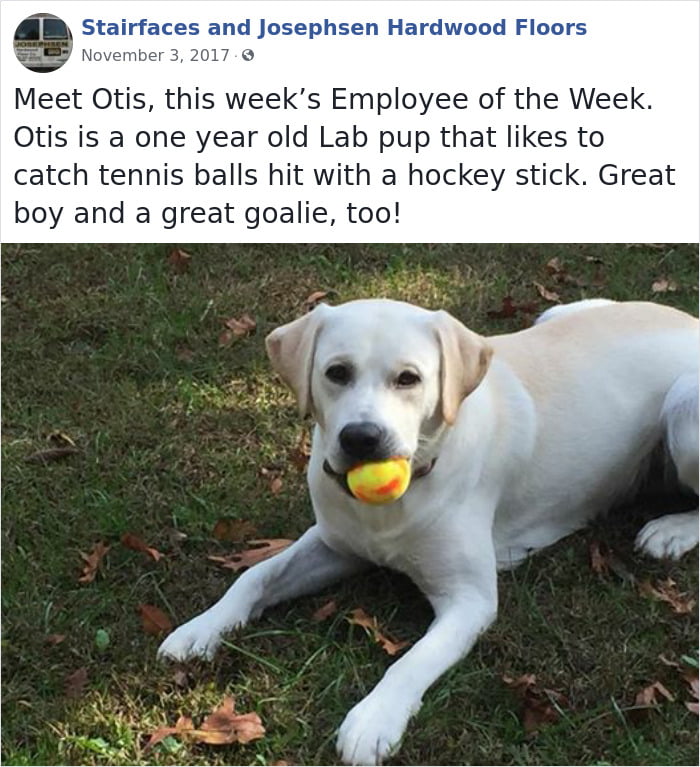 The holy trinity.
Get yourself an employee who comes to work even in harsh weather conditions.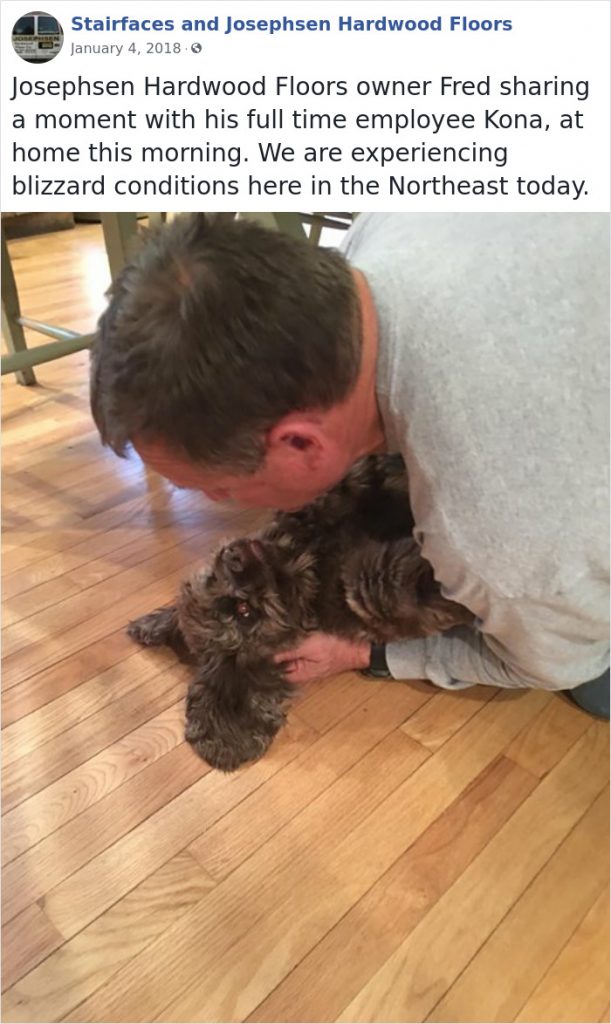 This employee knows when to work and when to relax.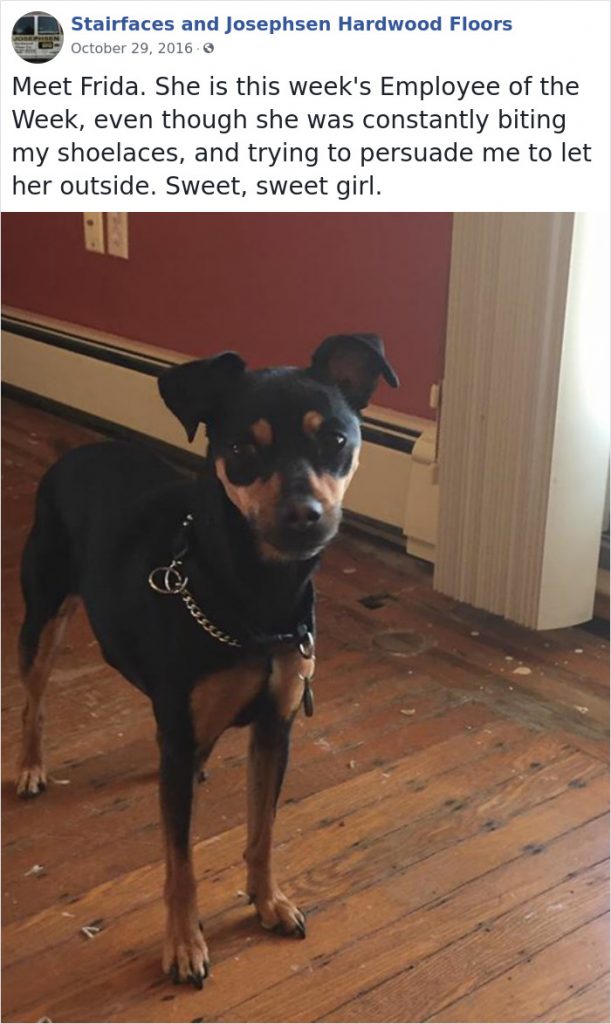 She seems very polite.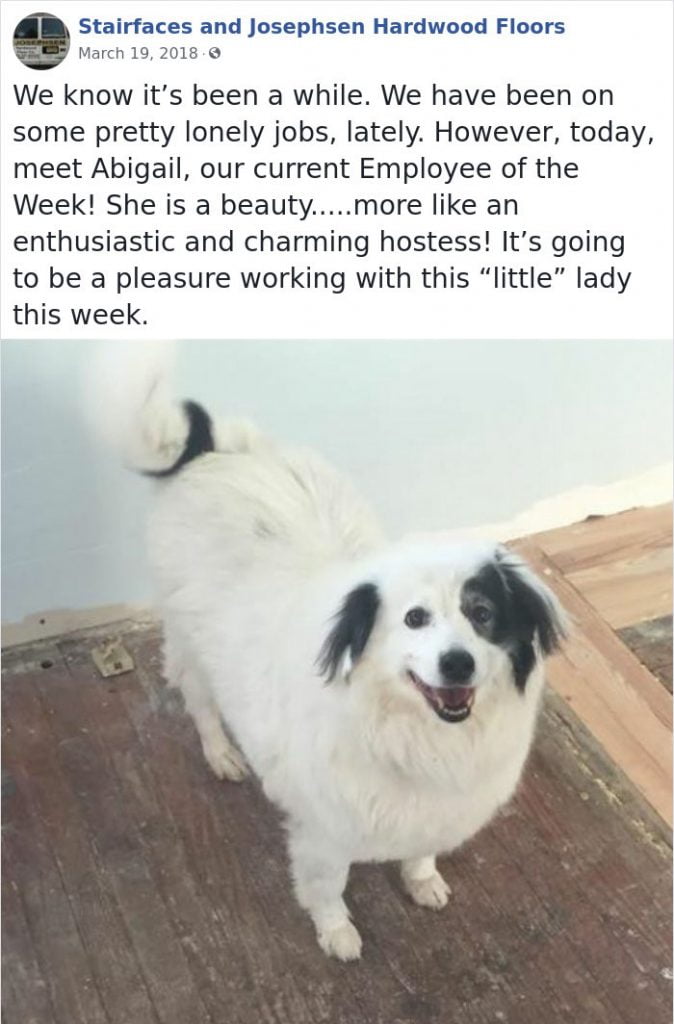 This obedient employee not only helps around but also appreciates everyone's hard work!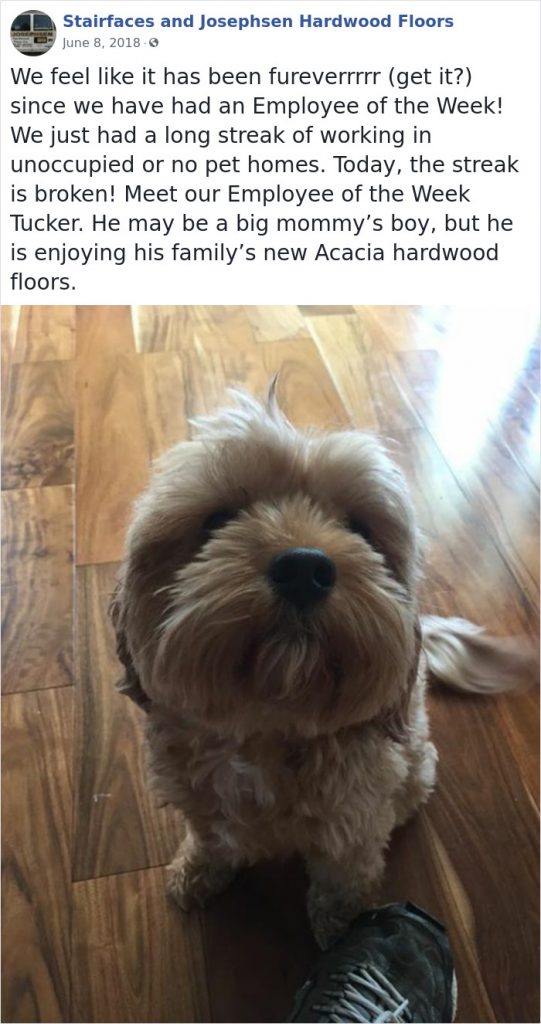 Meet the work clown, Baron!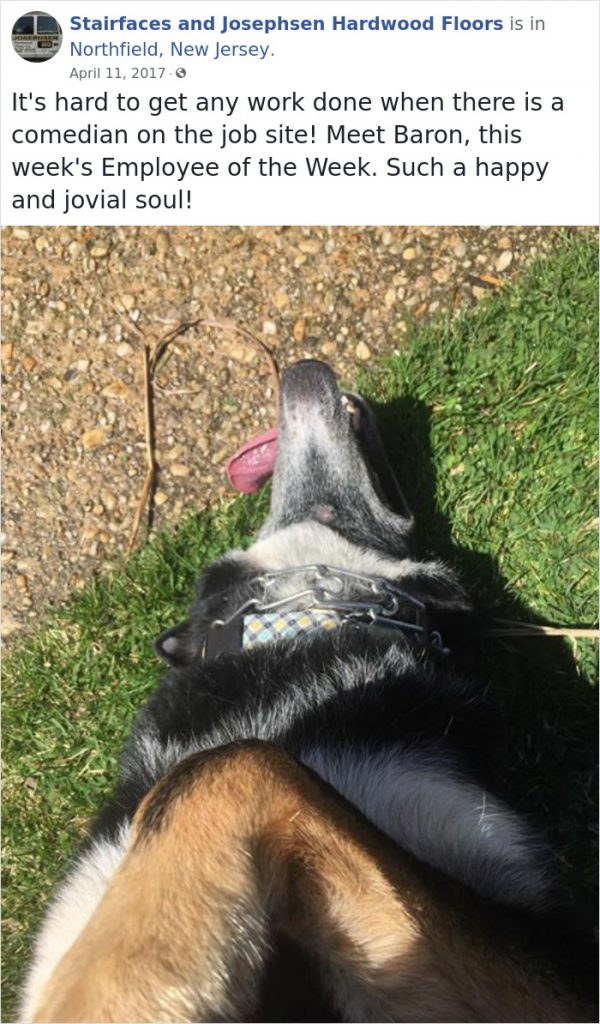 She might not understand the technicalities of the work, but she still loves to help.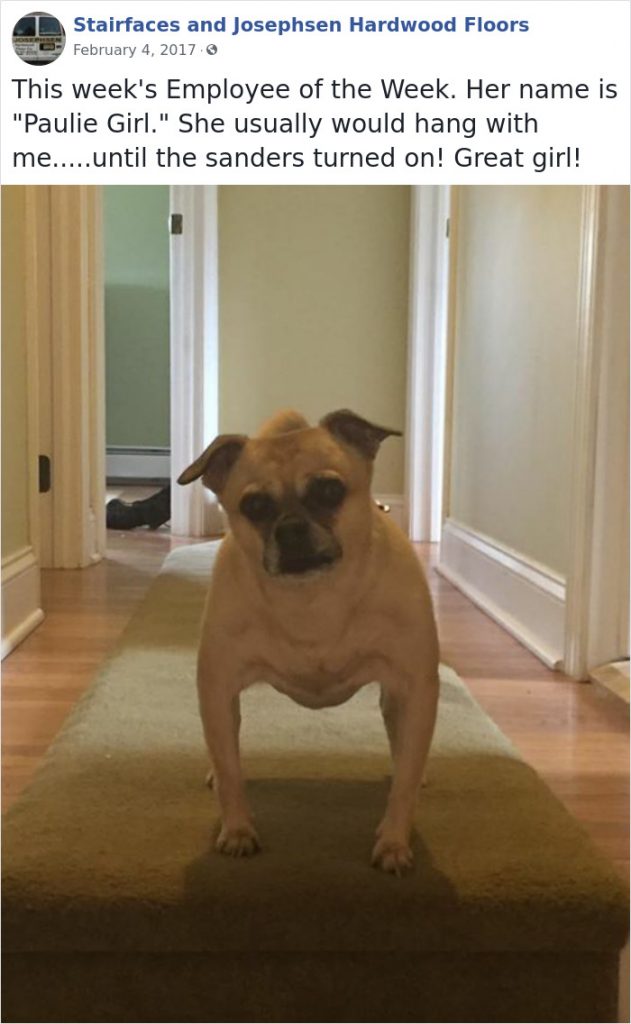 Mood!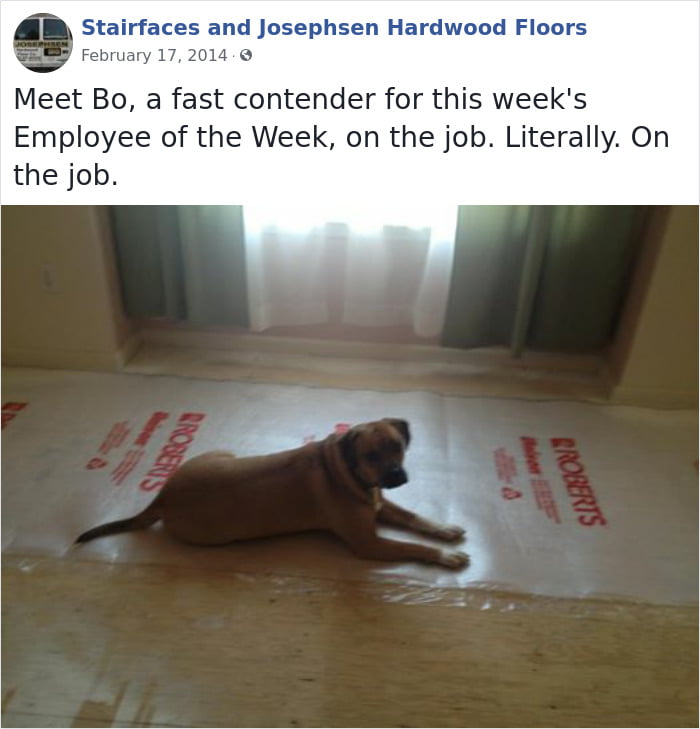 Someone is very happy to be the employee of the week!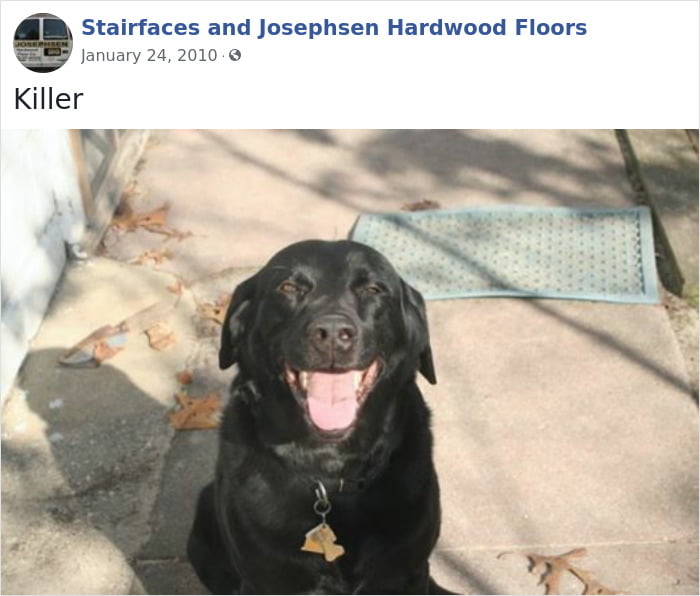 It's always good to have someone who cheers everyone up. Good job, Bailey!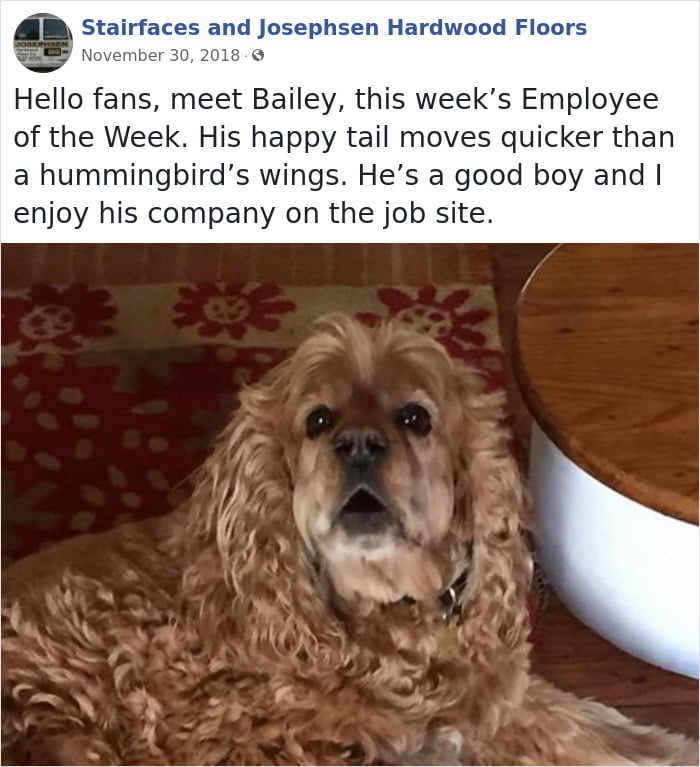 Her eyes says it all!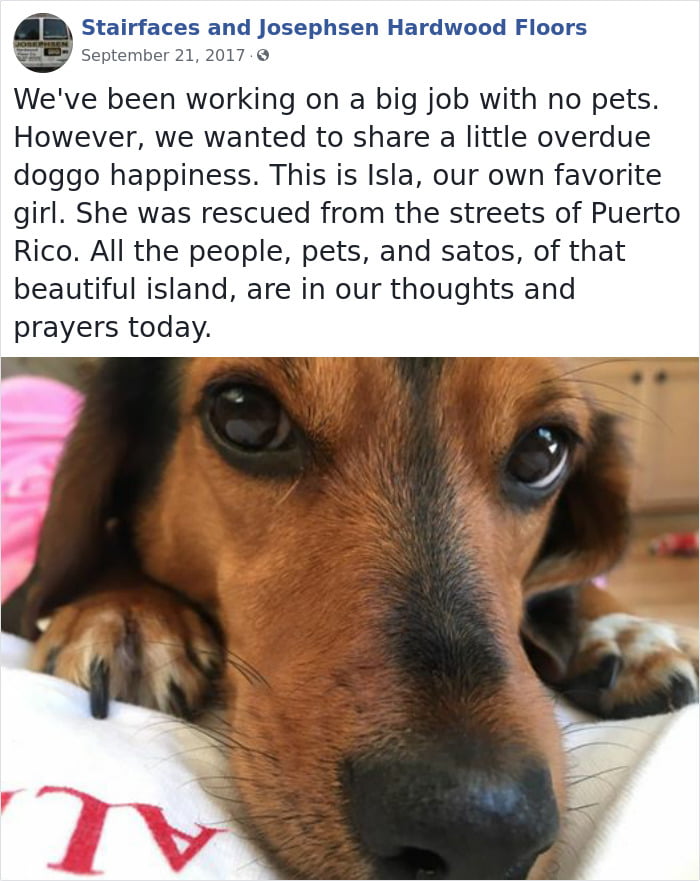 I can already see why she was the chosen one. 12/10 good girl!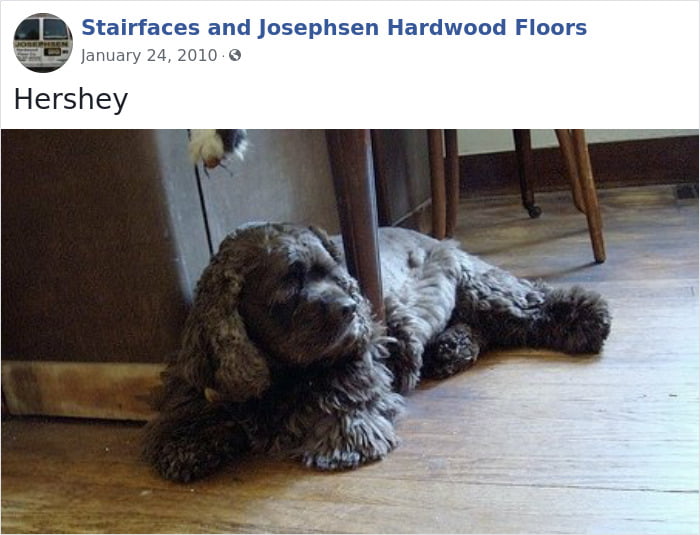 Palmer is quite happy with the results.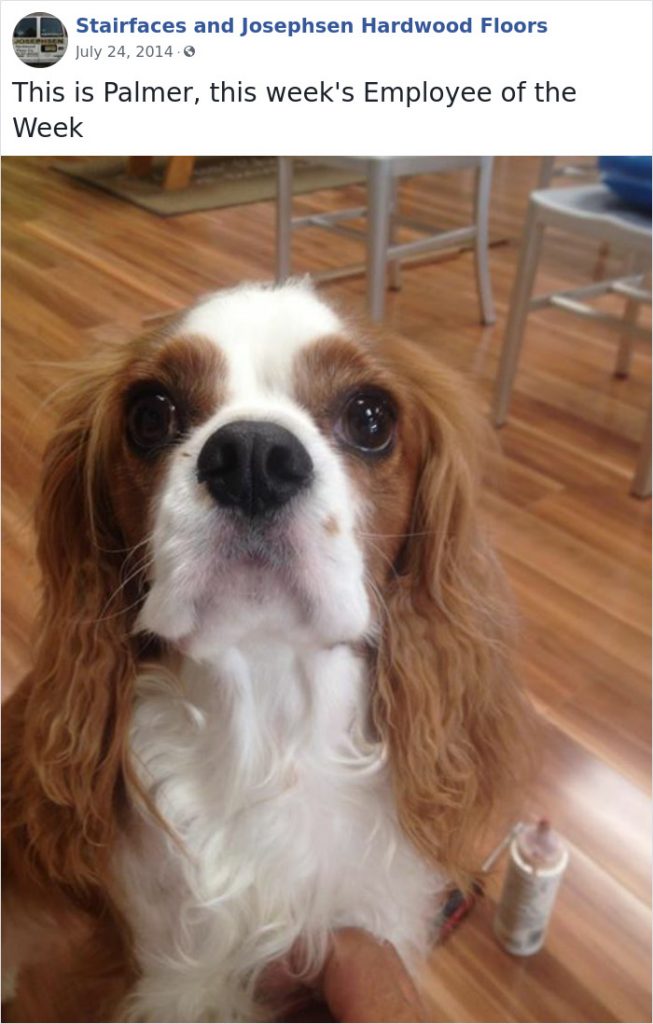 There's a reason why Fred is able to get along with dogs anywhere he goes. His family has dogs of their own, which explains how he is great at befriending them wherever he works. "We have a six year old brain injured Cocker Spaniel names Kona," he said. "We also have a three year old Beagle Dachsund mix named Isla, a rescue from Puerto Rico. They are a lot of fun. I do enjoy meeting pets on job sites but have not encountered many in the past few months since I've been working on many new construction sites."
This pitbull named Pita is the employee of the week and it shows why!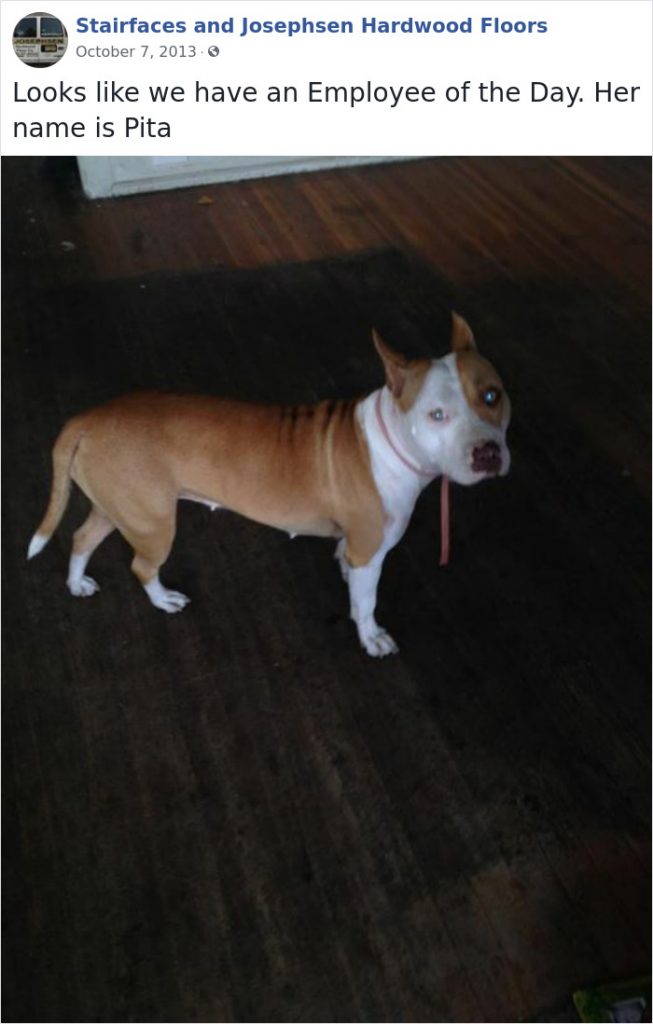 Imagine being employee of the week TWICE. You go, Isla!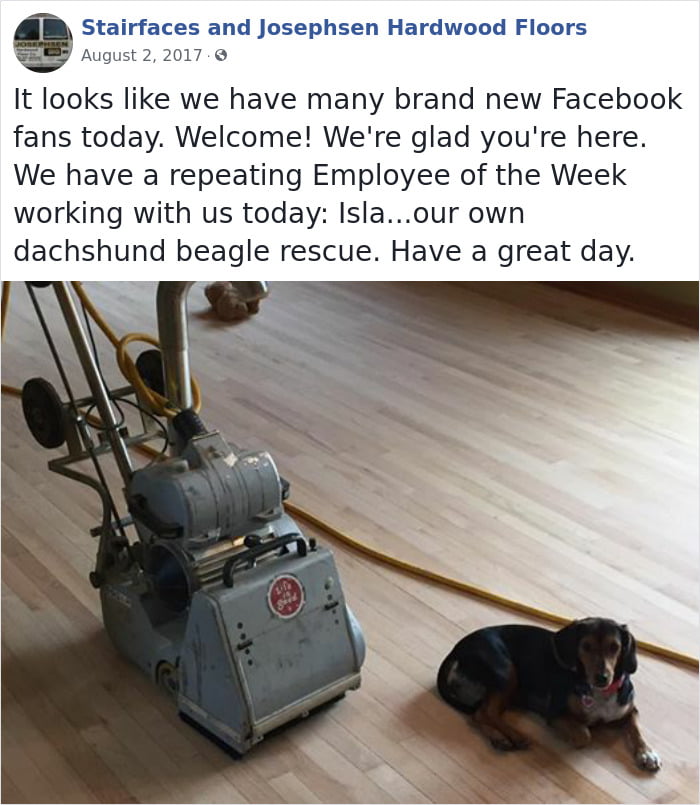 14/10 would hire again.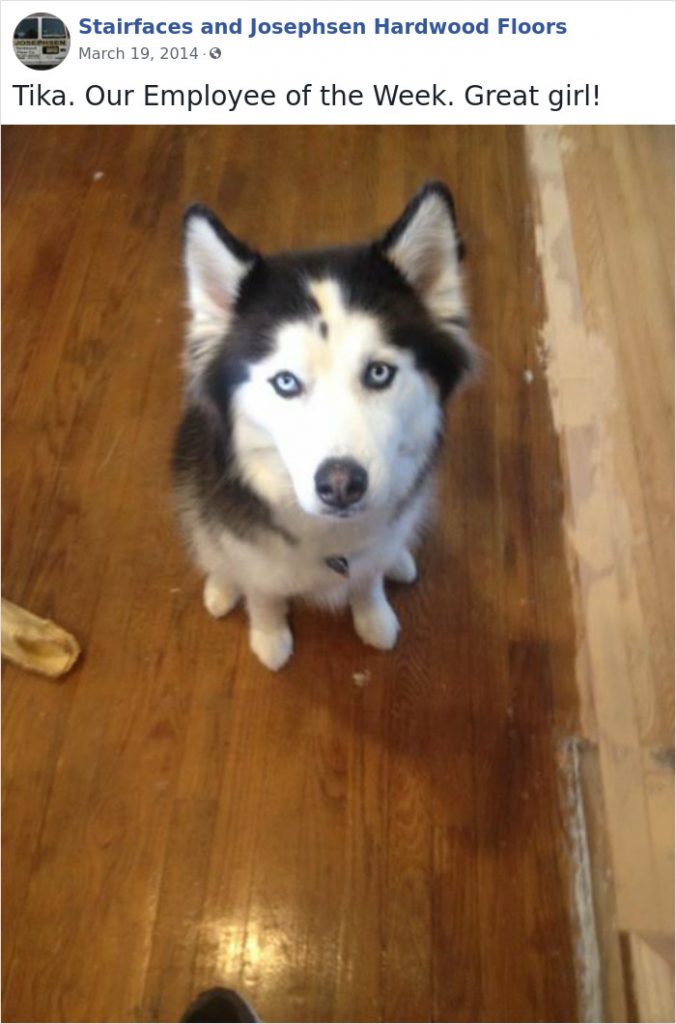 These hardworking doggos truly deserved it!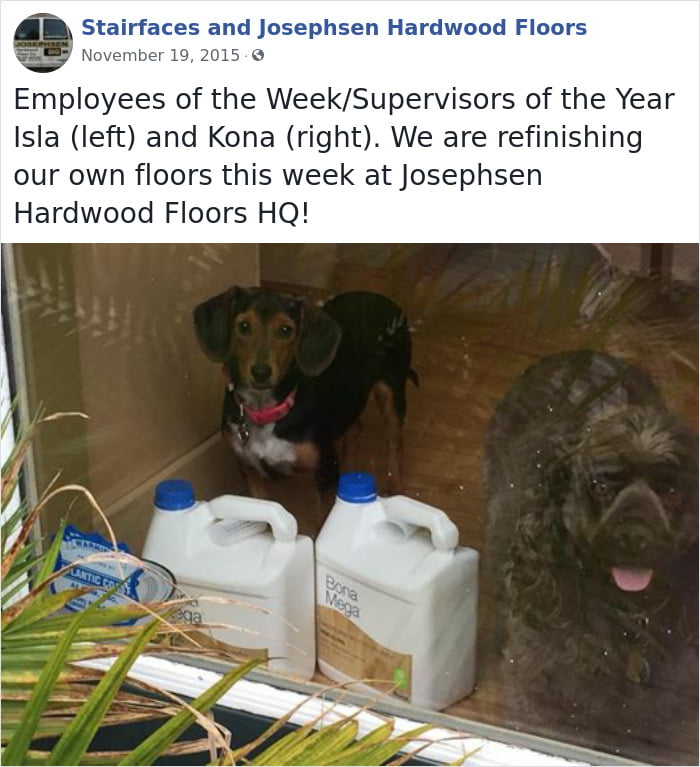 No wonder why he was the obvious choice. Just look how cute he is.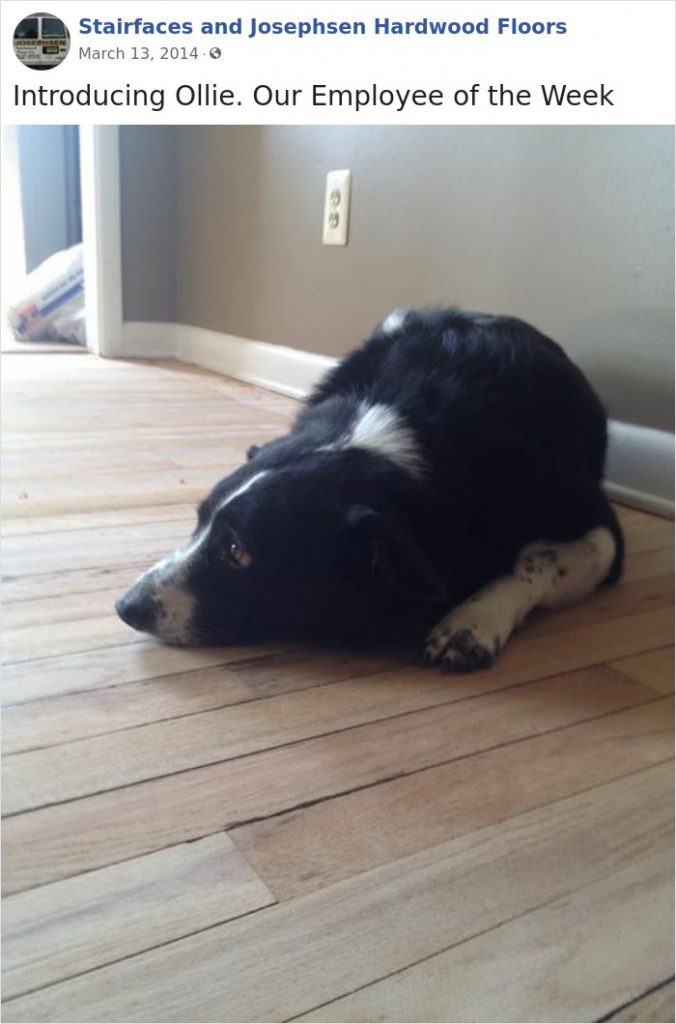 He's a K-9! Clearly he would help around with work.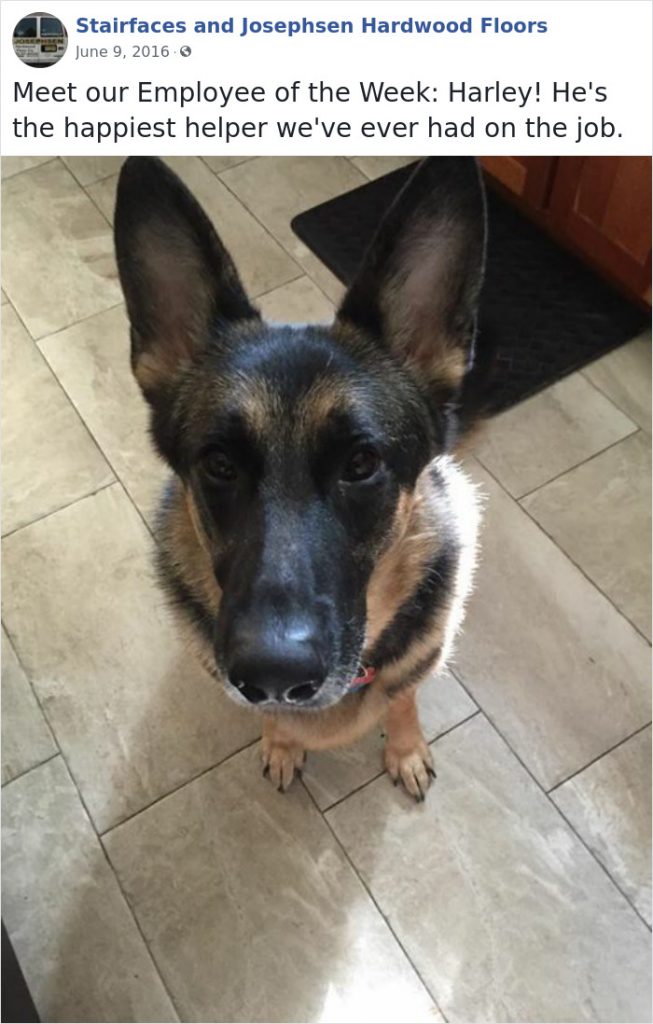 Most hardworking and advanced employee of the week.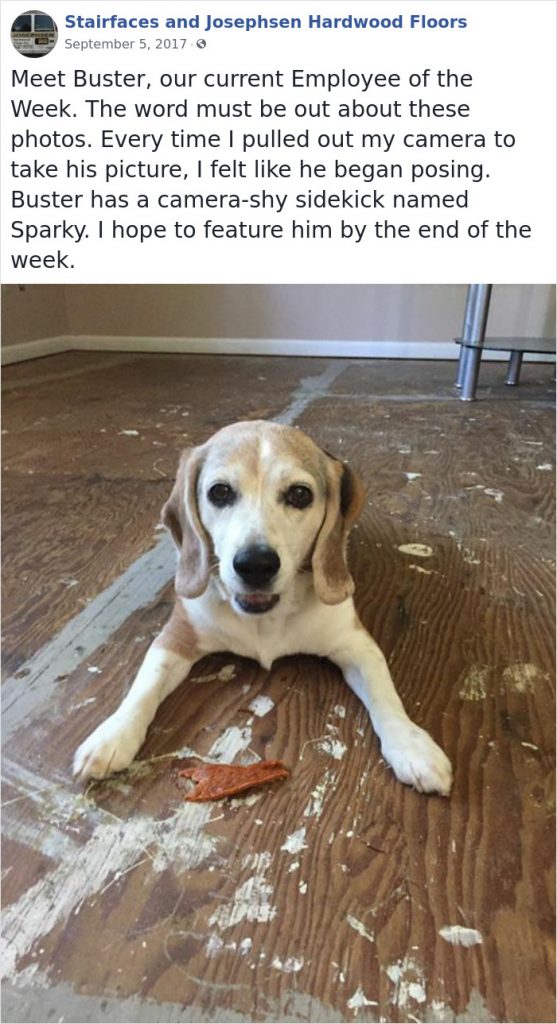 Employee of the week 101! Dexter always knows what he's doing.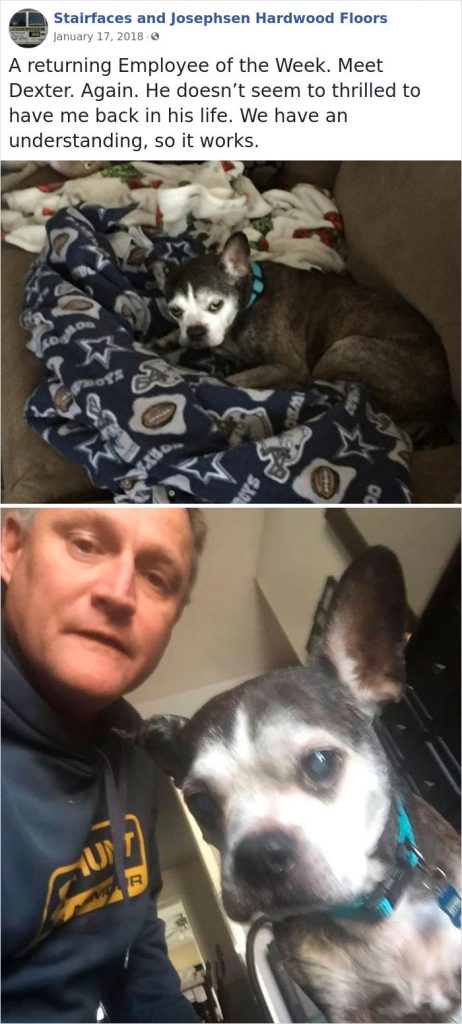 Do you think these employees deserve a promotion? Leave your comments and let us know what you think about them.