It is not many days back when Maria Cassano found a cat clutching in her kitten in her dad's backyard. She was worried and wondering how would the cat manage to keep her baby safe and have enough nutrition to produce milk to feed her kitten. Initially, Maria's dad was not convinced to keep the cat but soon enough, she melted his heart and got a special house. The kitten was accepted by the Cassano family and the stray felines regularly got fed by the neighbours.
The winter was nearer, and they had a concern. The harsh weather would make the living of the cat and the kitten miserable. So, Maria's dad took the responsibility of building a cat home to protect them.
Steve, is not a big cat fan but he made all the efforts to keep the stray cat safe.
This is Mama, a cat that was looking for a shelter for her newborn kitten and ended up living in the cat house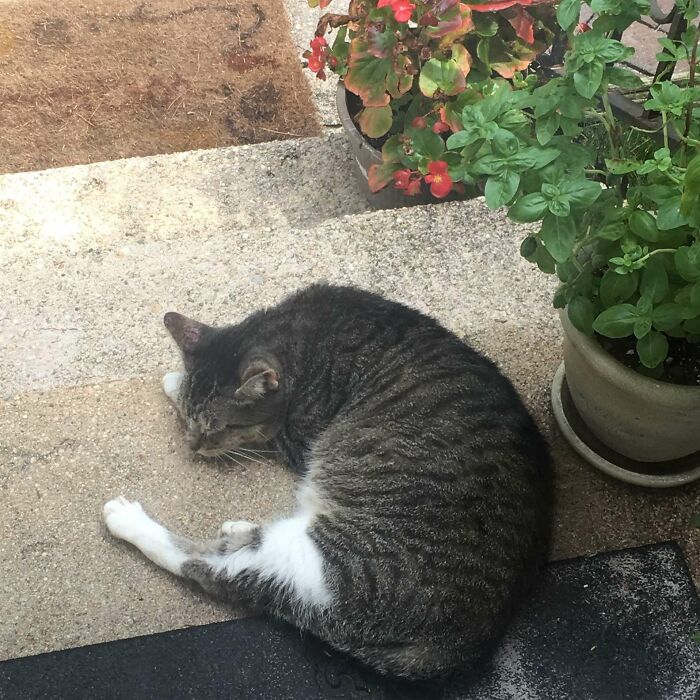 He ordered all the waterproof material to build a warm cat house. The Mama cat had her second kitten born soon enough. This time Maria's dad installed a CCTV camera in the cat house to keep an eye on it.
The crafty dad built a shelter so that she could be warm and comfortable in the harsh weather conditions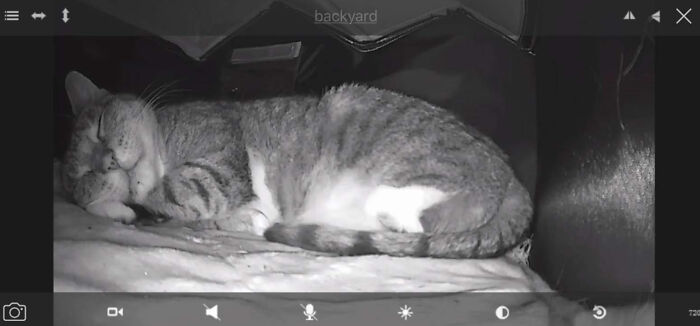 He constructed the cat house in the backyard using waterproof materials and is fully heated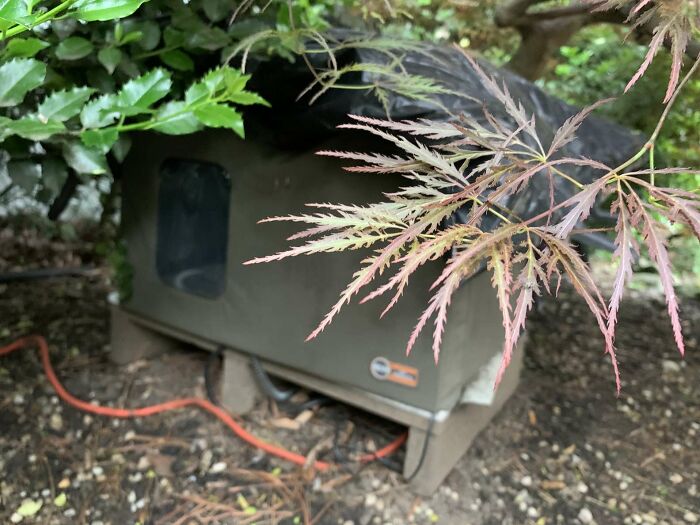 The cat house became a house for many stray cats later. Now, Mama the cat hangs out with Inky and Finky.
After installing night vision camera the family ended up snapping cute pictures of the cats sleeping
The stray cats are often taking naps in the lawn chairs and taking advantage of the family's backyard facilities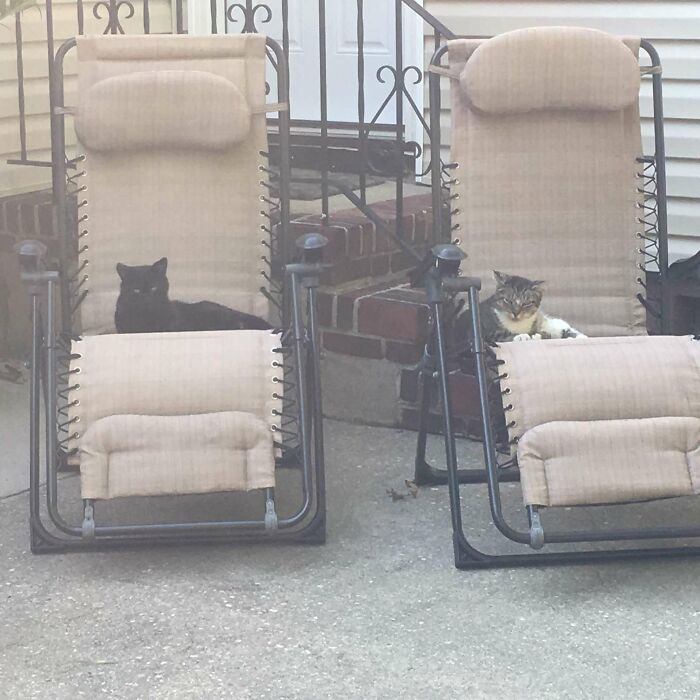 The story has touched the hearts of many people on the Internet. There are good things being said and appreciated for the Cassano family. People are sharing similar stories and are spreading the word about adopting and rescuing cats.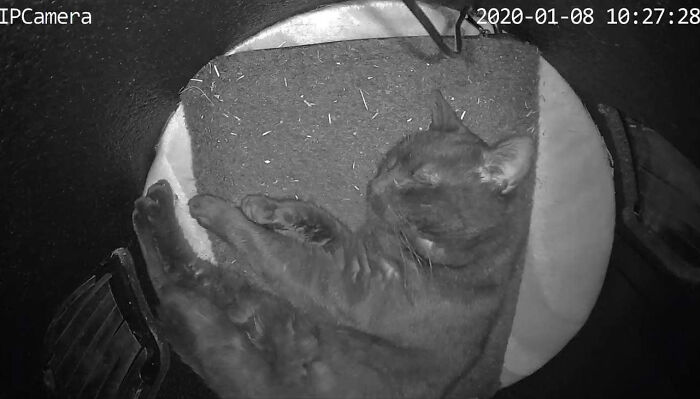 And this is how people reacted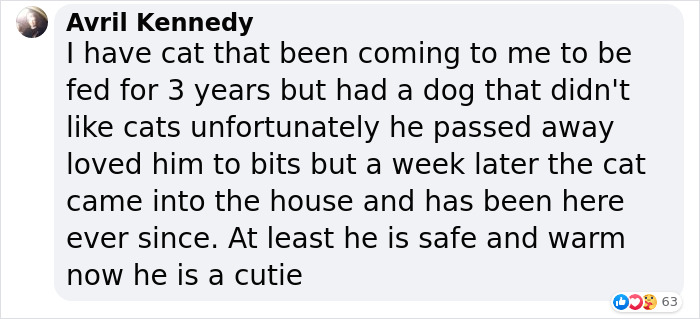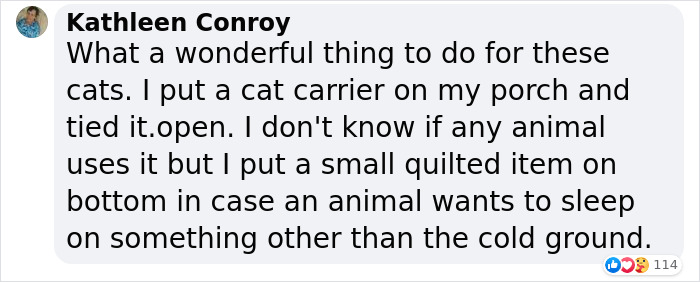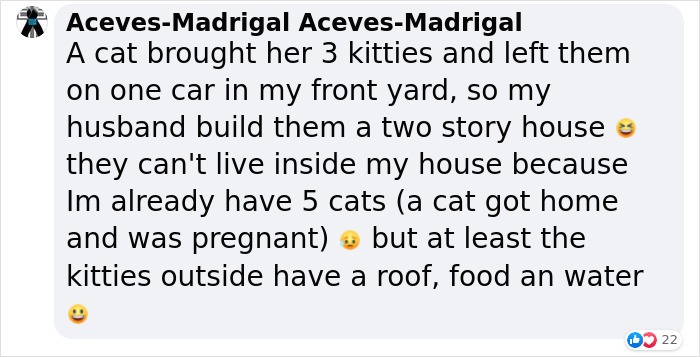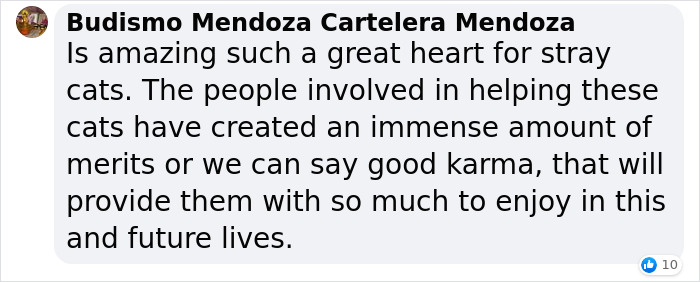 Facebook Notice for EU! You need to login to view and post FB Comments!