Hello dog lovers, here we are with a fresh collection of unique mismatched poochies who you would instantly fall in love with. Meet Moo, he is a seven-months old Dachshund. He suffers from piebald fur, which results in unpigmented white spots all over his body. His unique appearance makes him look like a mix of dalmatians or you can also say cow.
He is winning the heart of a million users online who follow him on his social media handle. Moo's owners said in an interview about what strangers who have meet Moo think about him,"They're surprised to find that it's actually just his natural coat,"
We have made a small collection of our favorite pictures of him. So scroll down to see and spread some love for Moo.
#1 – Get that camera outta my face👀, it's my day off😴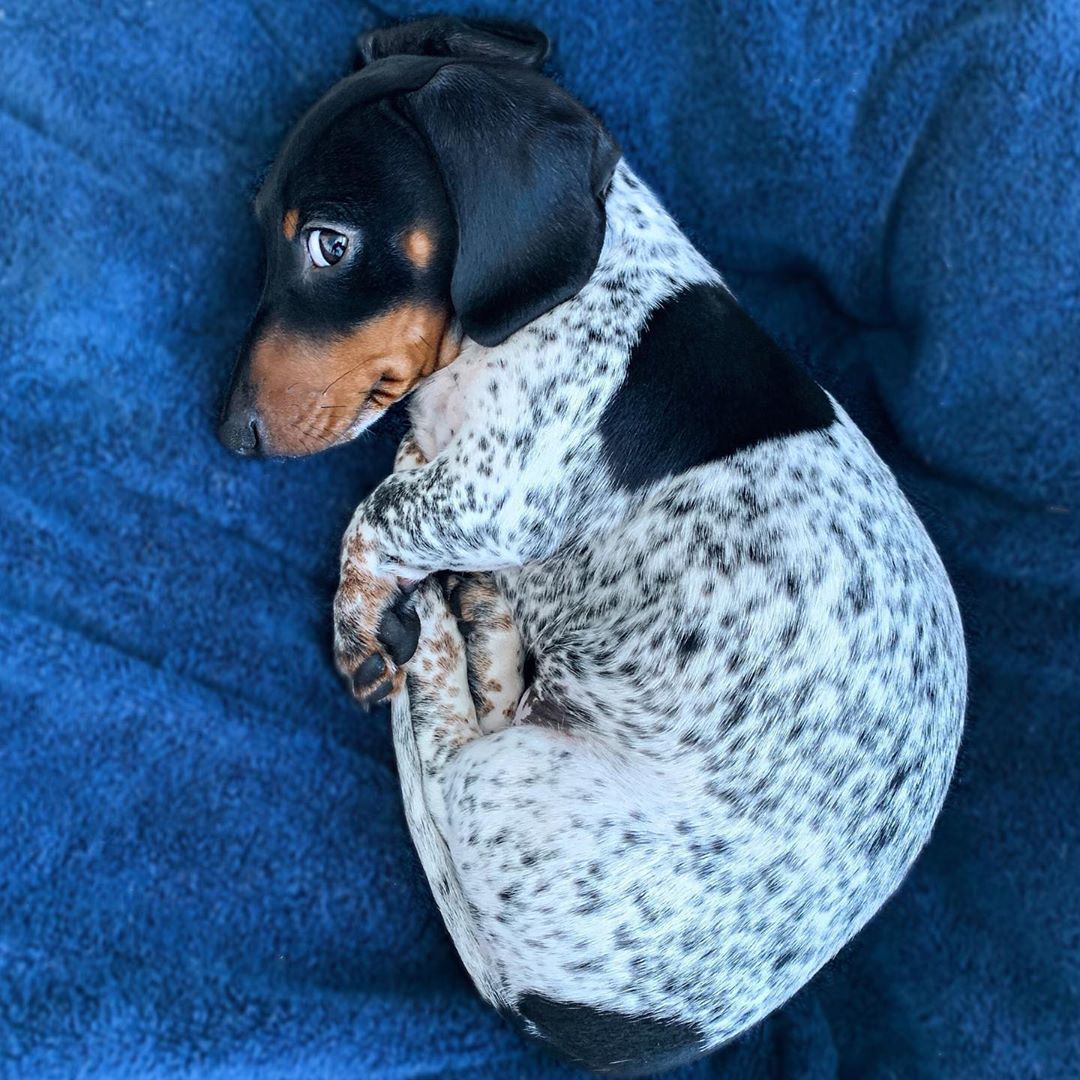 #2 – Look at that pink belly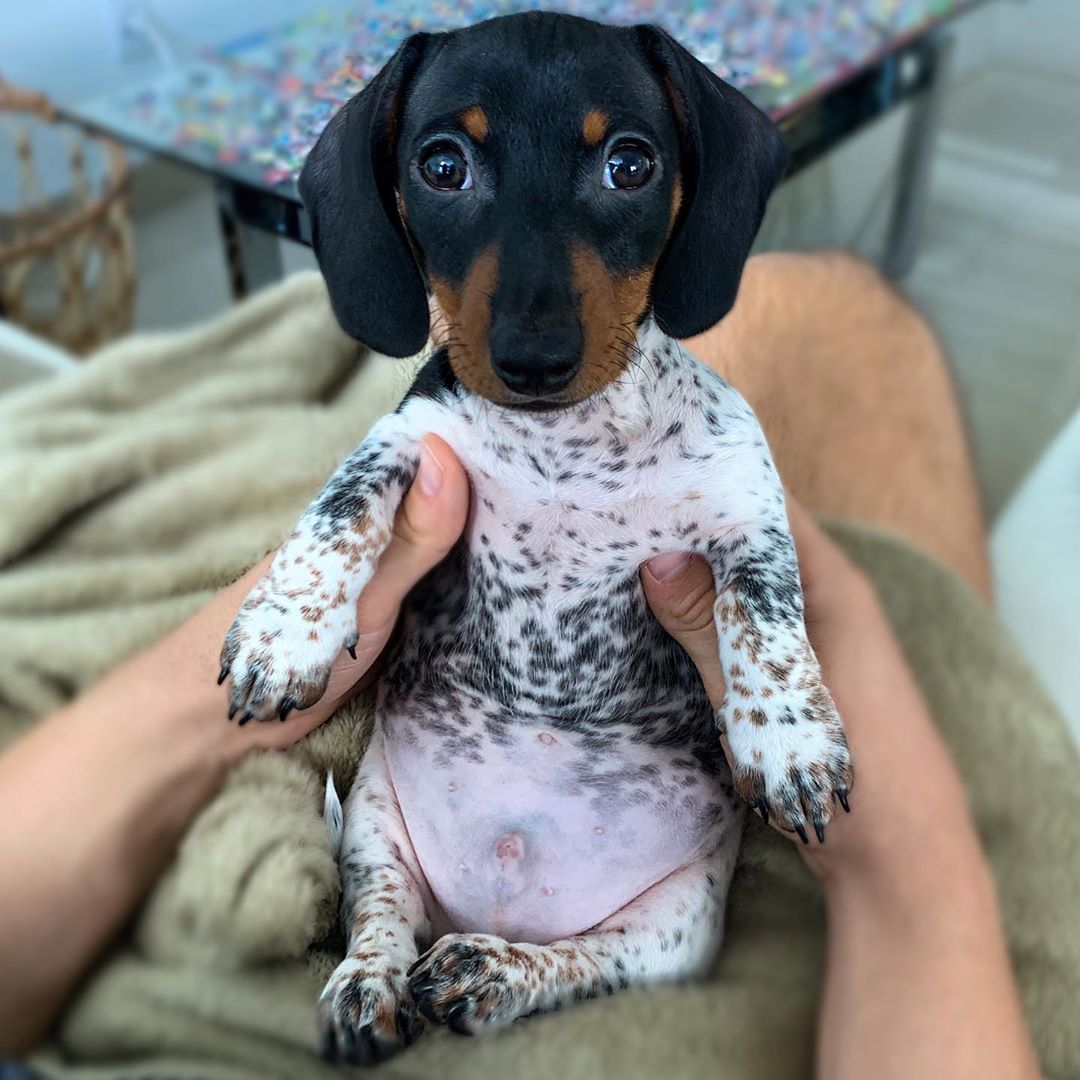 #3 – Another beautiful day of being a sausage dog 🌭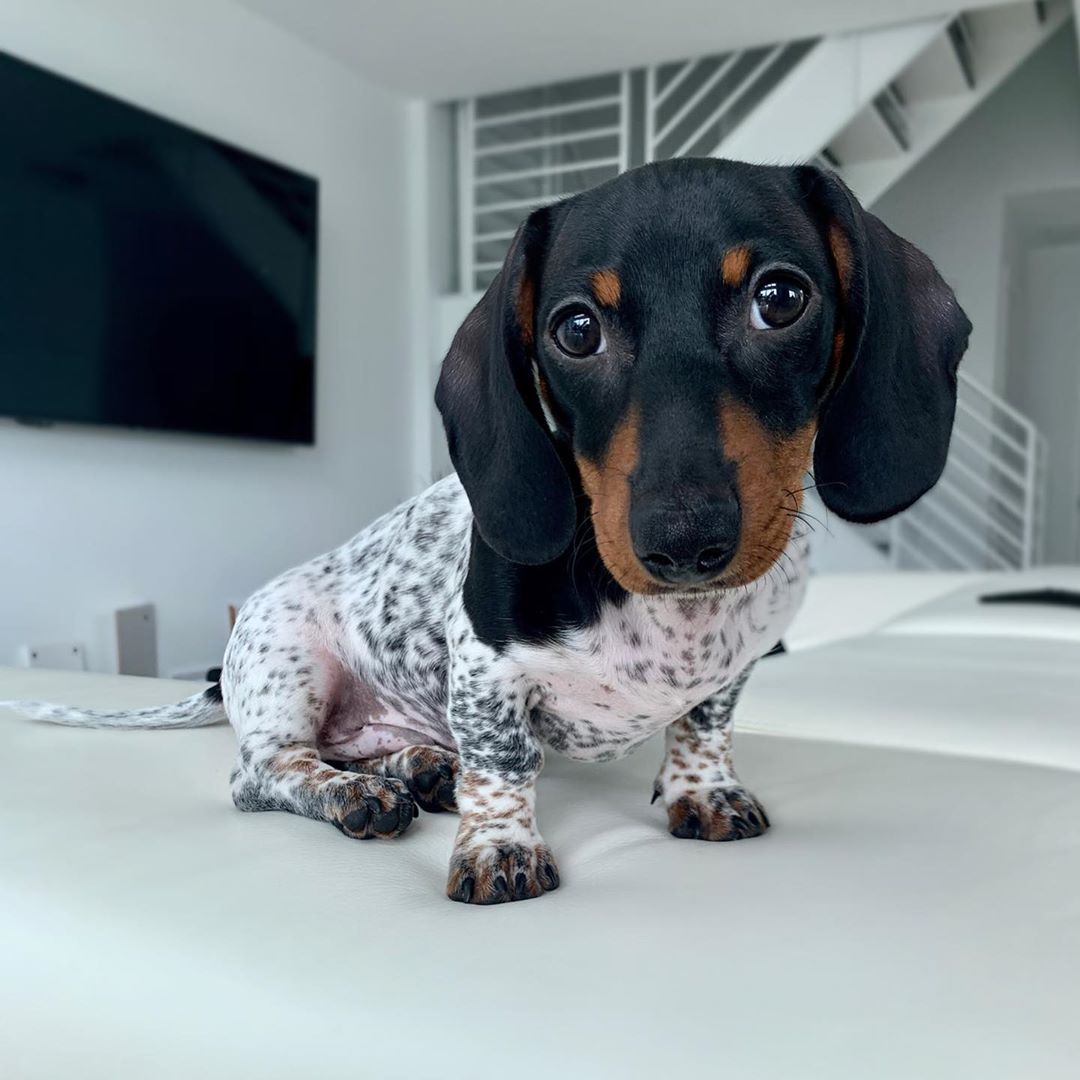 #4 – I do it for the gram 🍑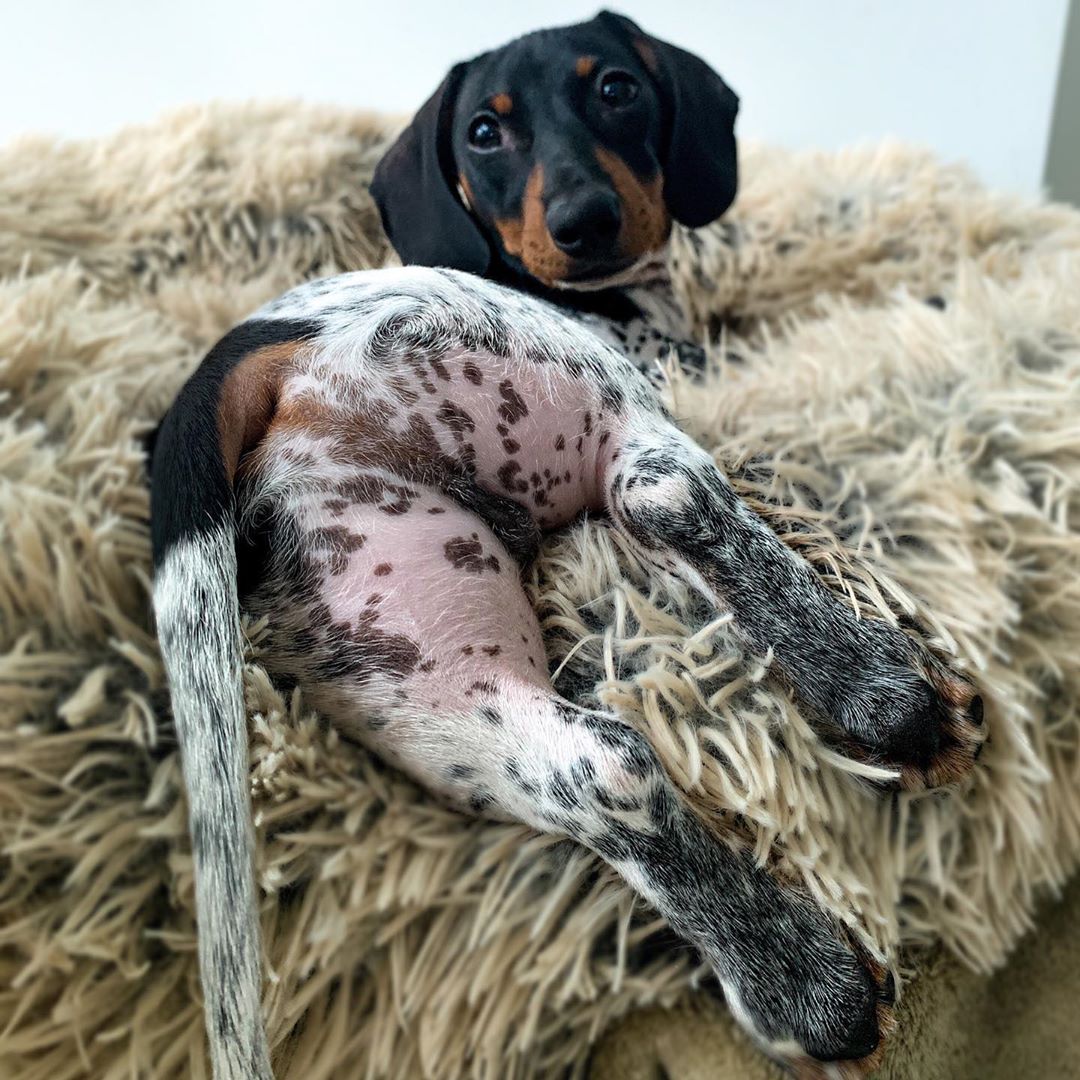 #5 – My first sleep in my new home😎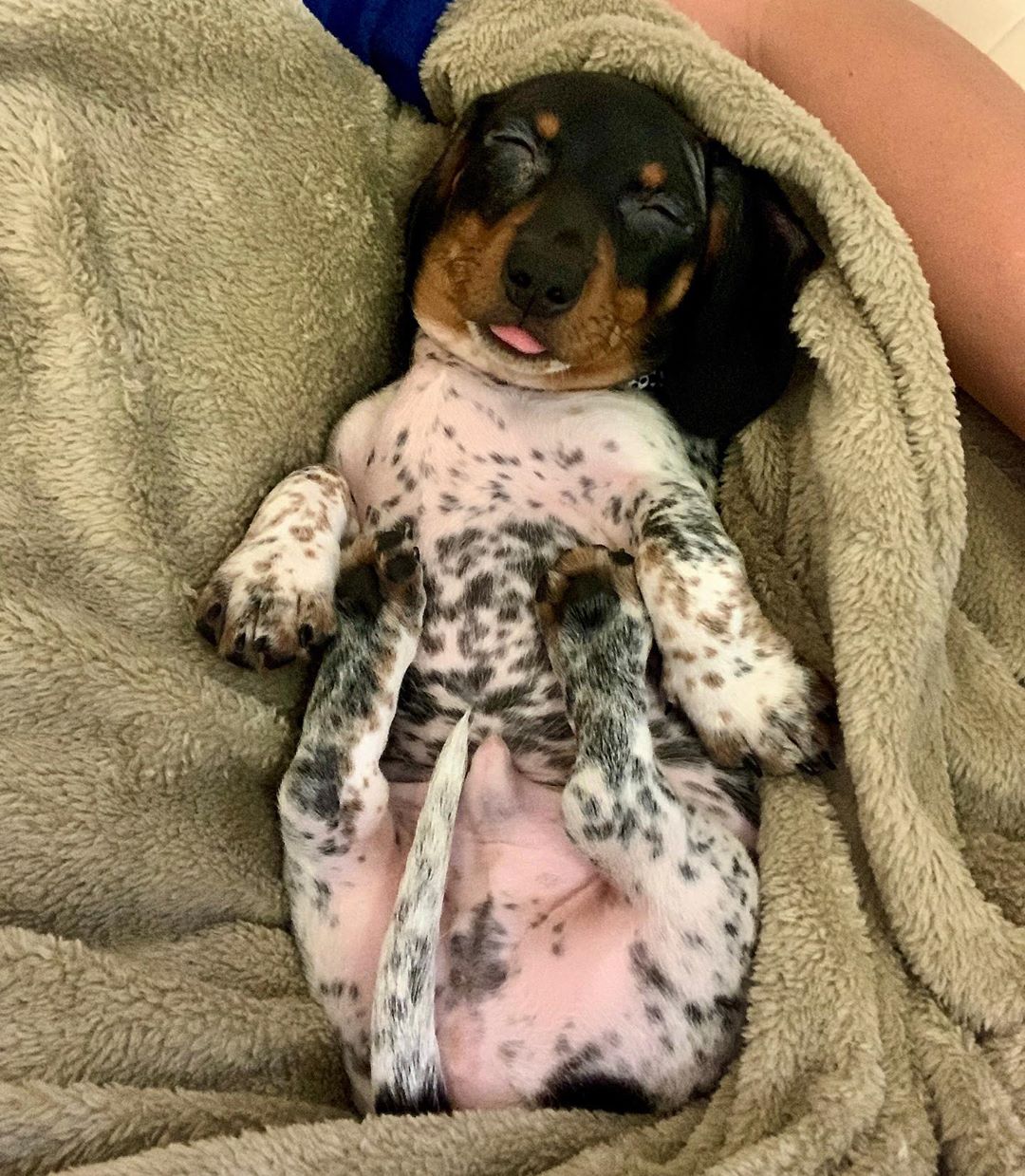 #6 – The goodest boy 🐶😇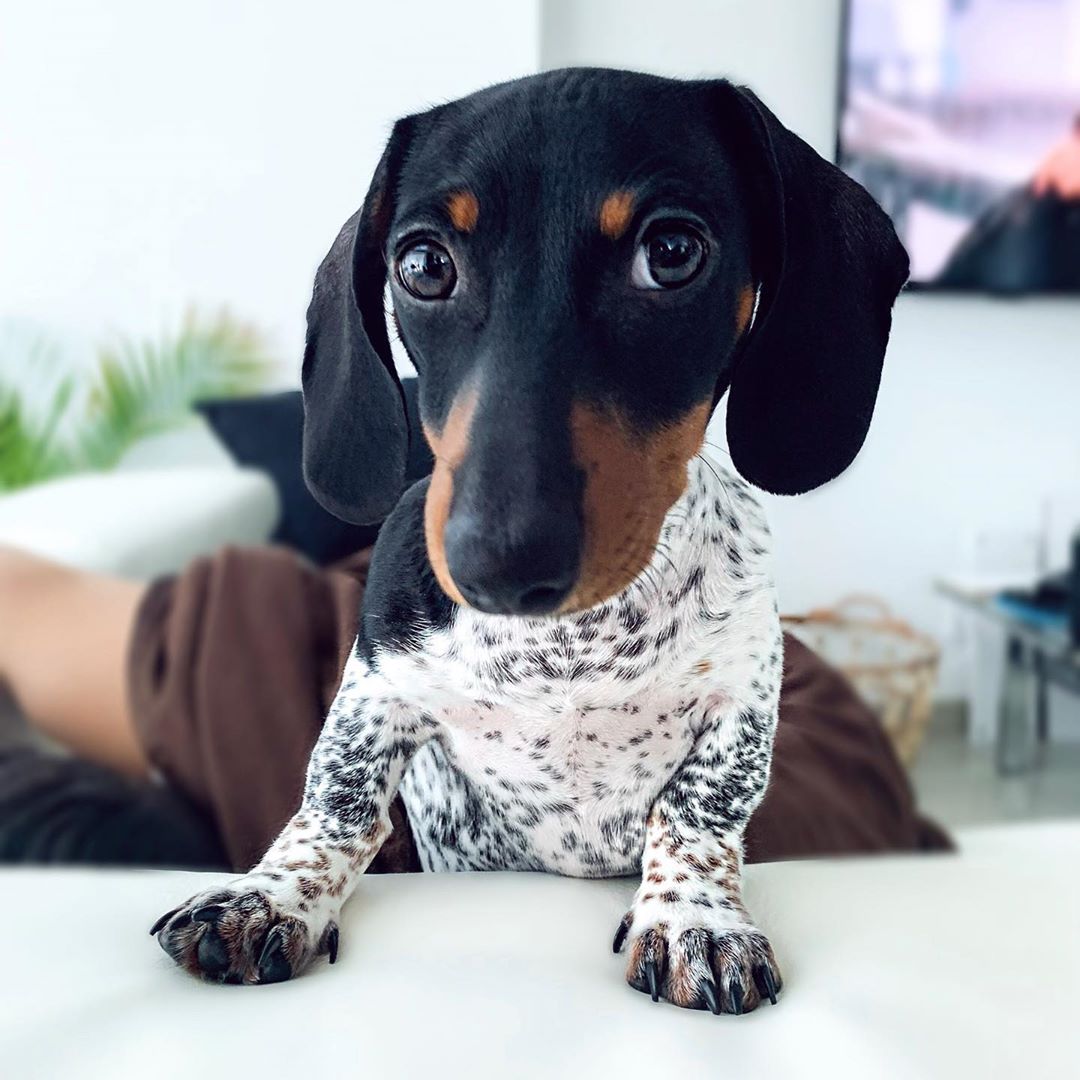 #7 – No cornteen pjs here, just maaa birfffday suit. 🐄😏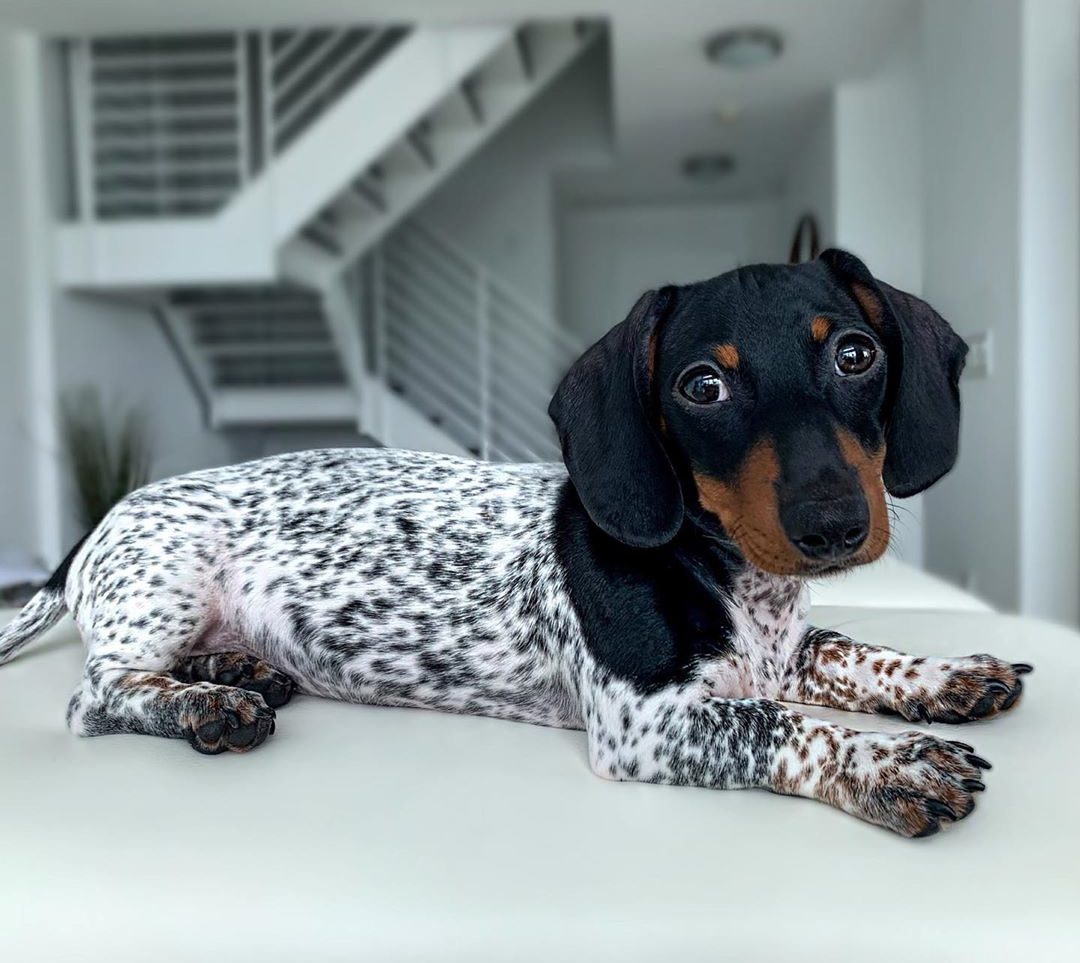 #8 – One more treat..paweasee? 🥺🥓🐶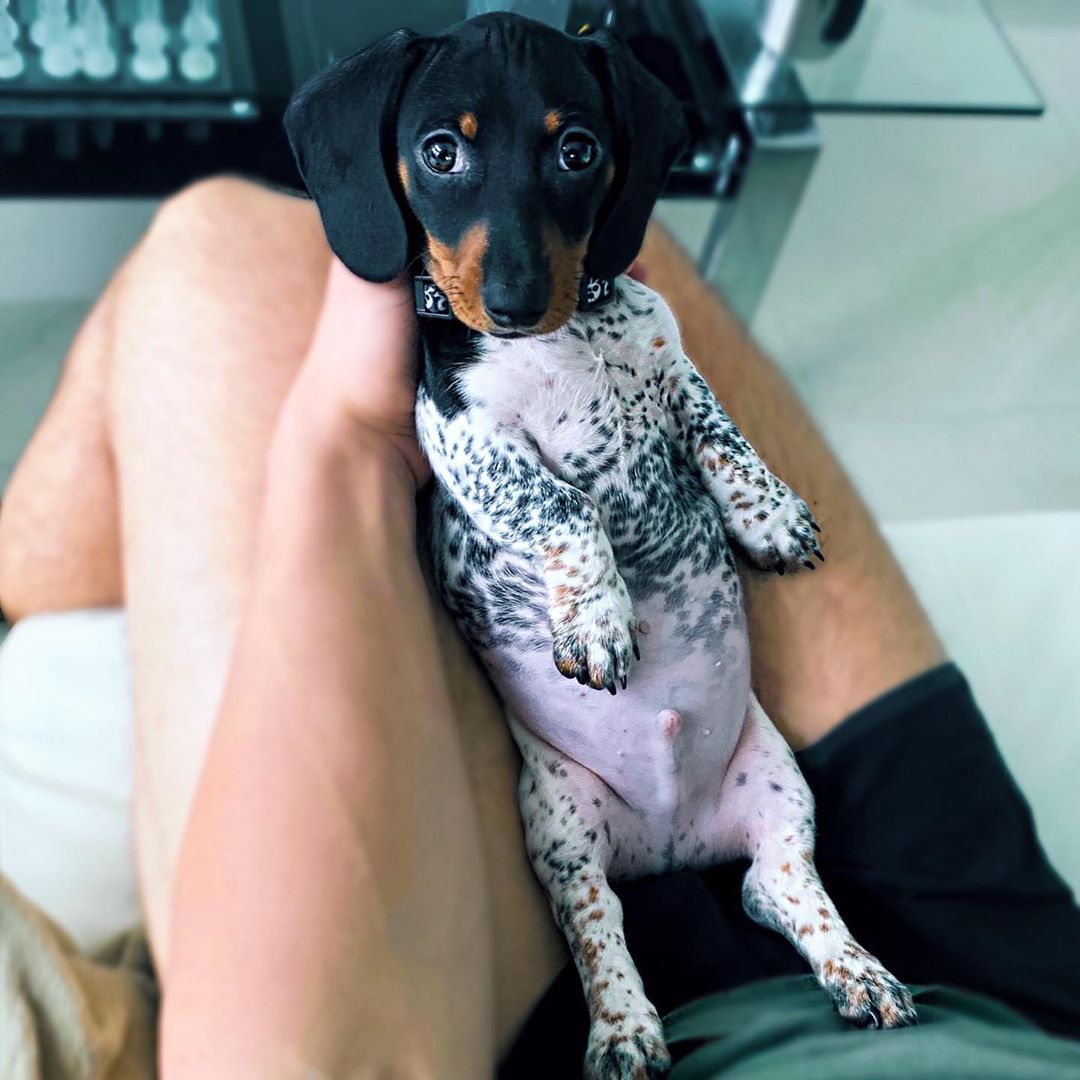 #9 – Flying into the weekend liiiikeee 🐾💨🍃
#10 – Just a little peanut 🥜🐶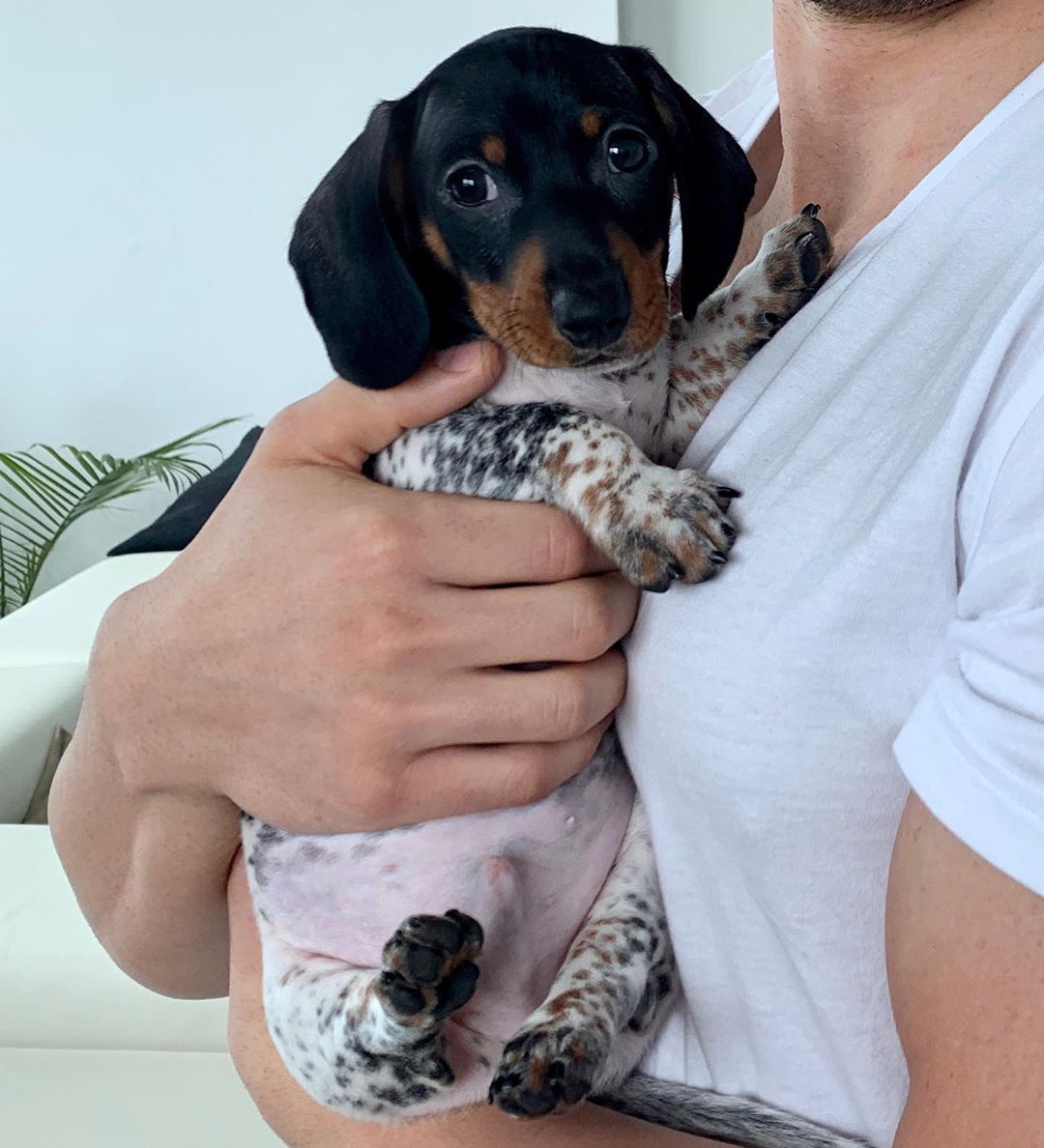 #11 – Hi, I'm Moo!🐶 This is me at a strapping 9 weeks old.
#12 – *Pretending to be a weight so mom picks me up instead*😆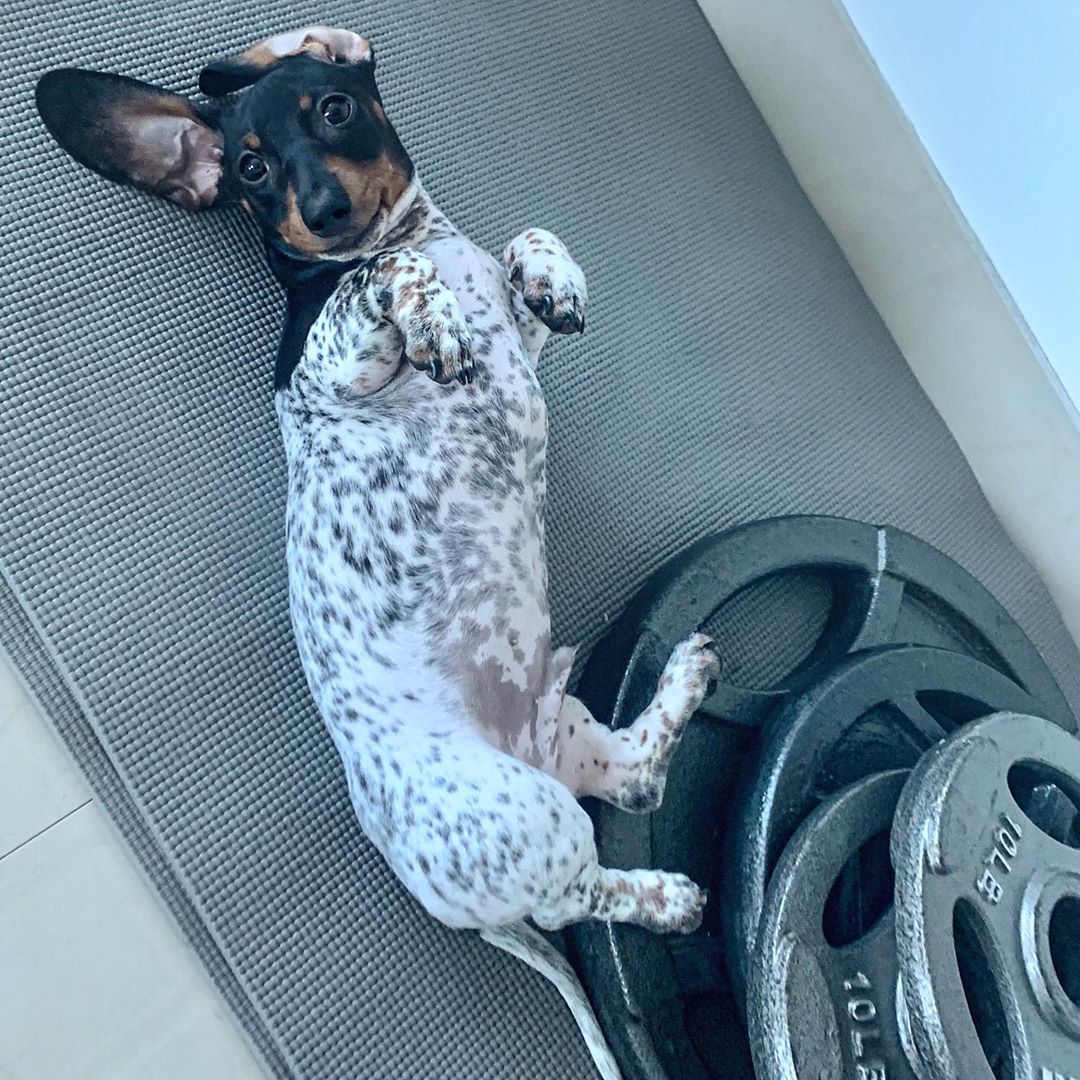 #13 – Moo means pork 🐖 in Thailand….guess I'm a porky sausage?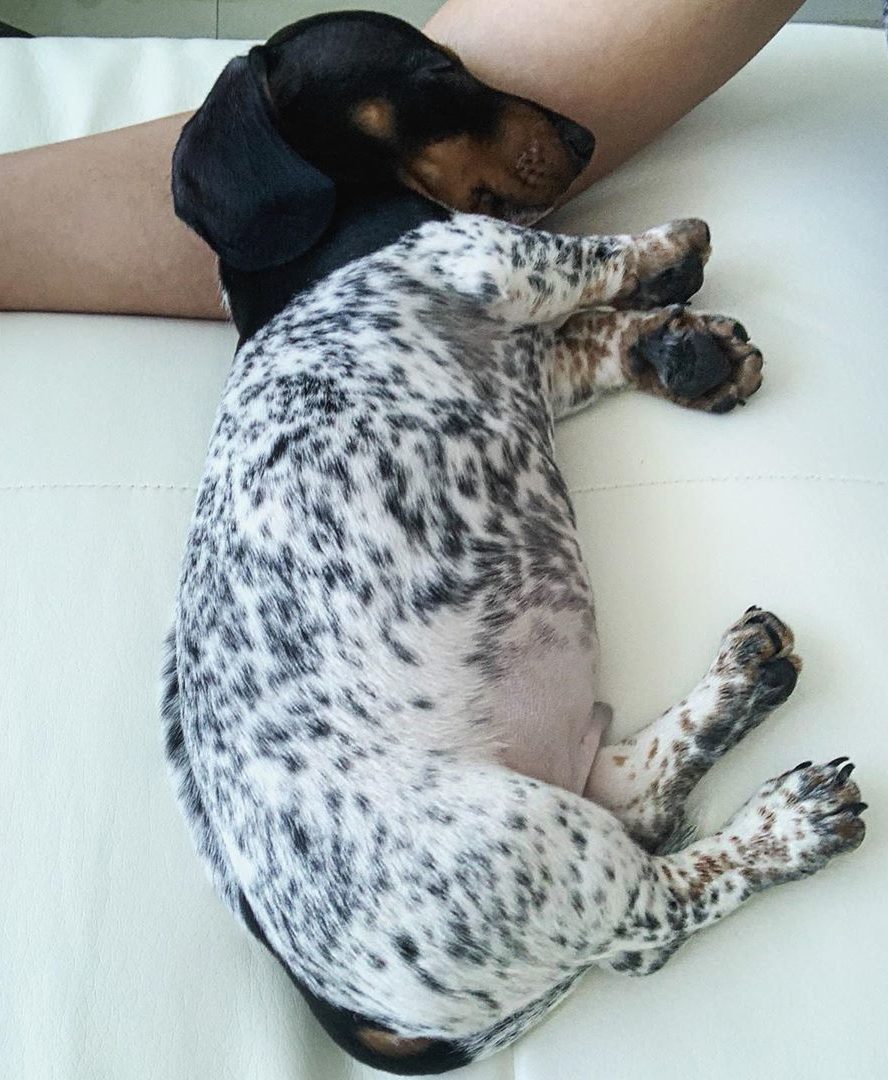 #14 – Don't touch my toys!🗣🗣🗣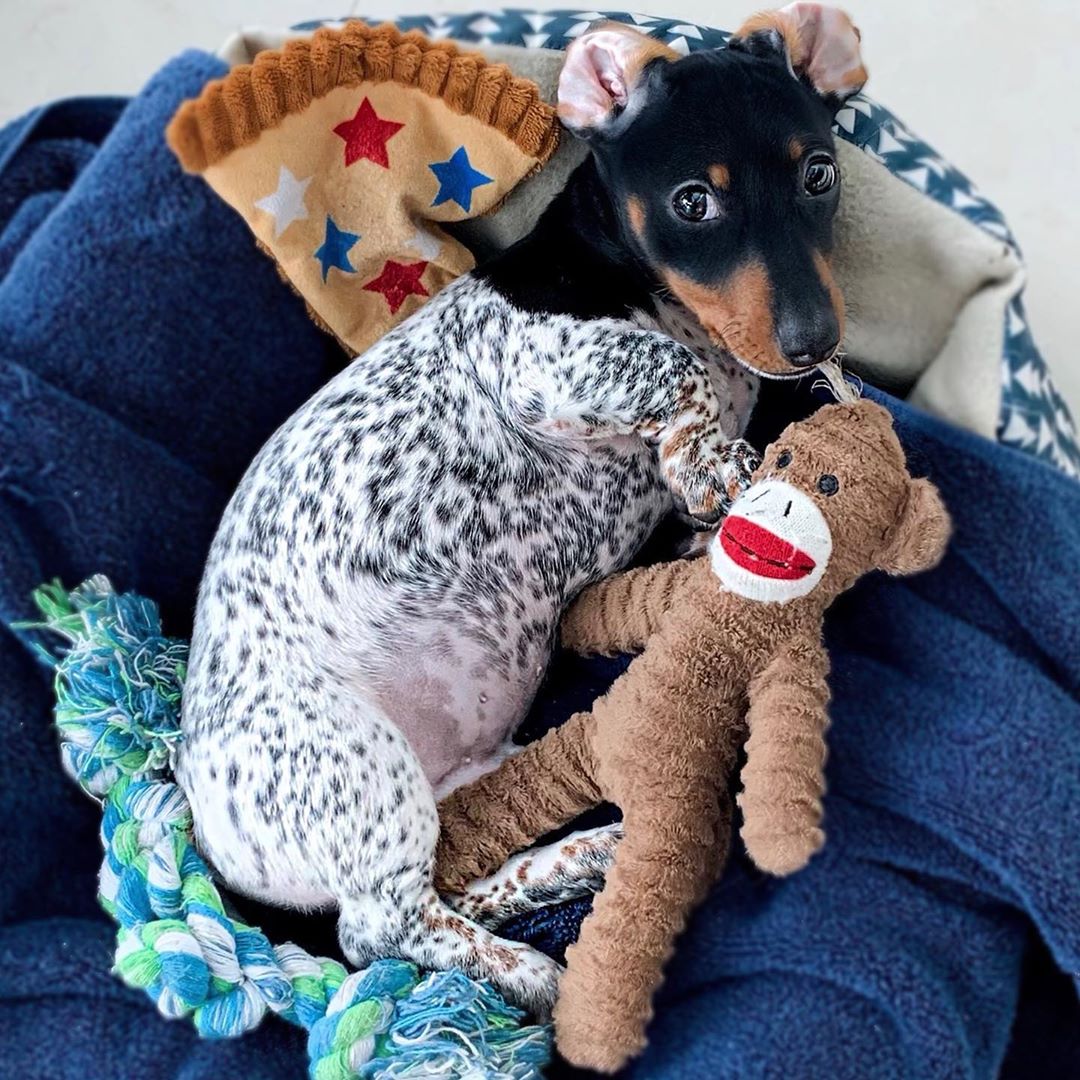 #15 – 🐶 or 🦕???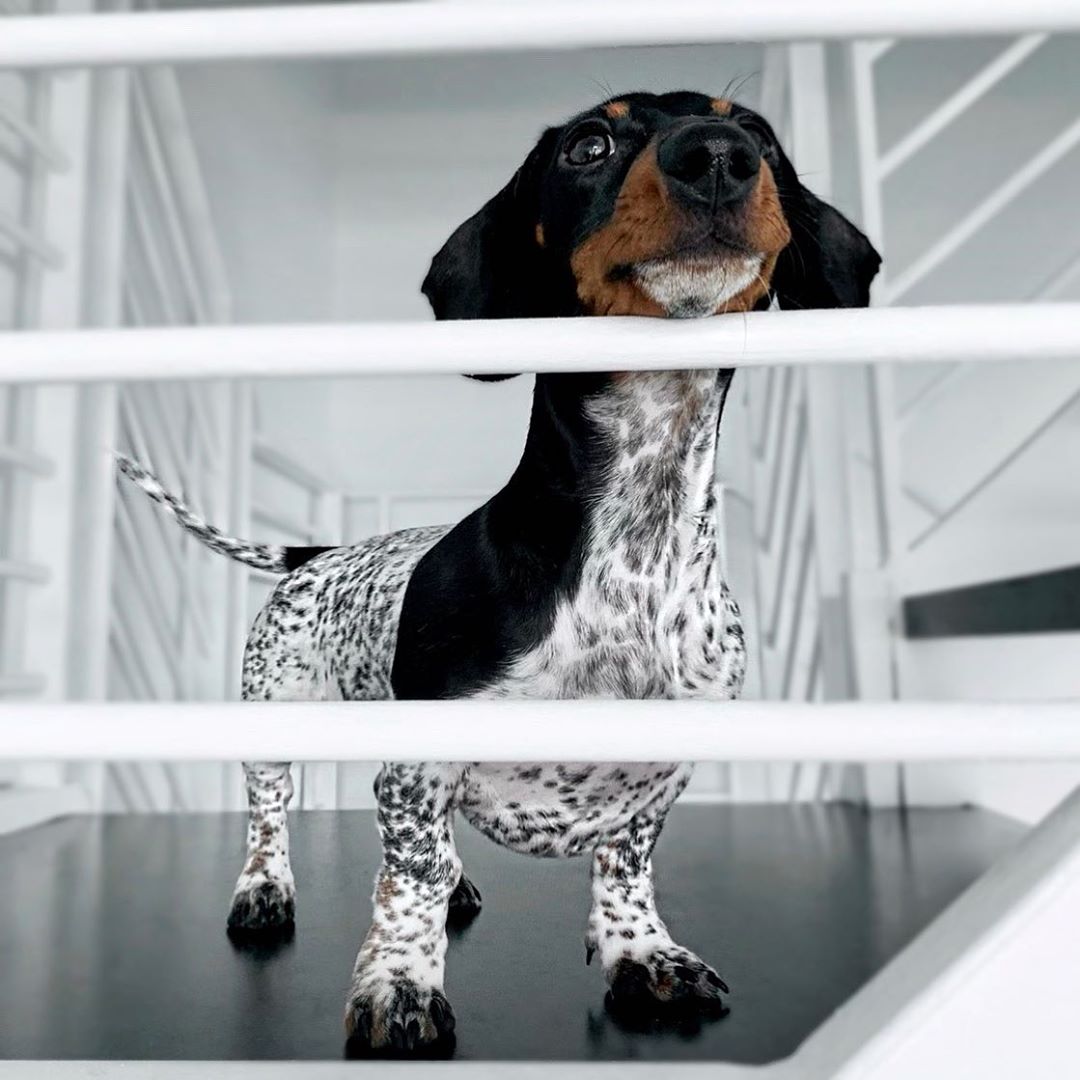 #16 – Ready to give licks and kisses, Moo🐾🖤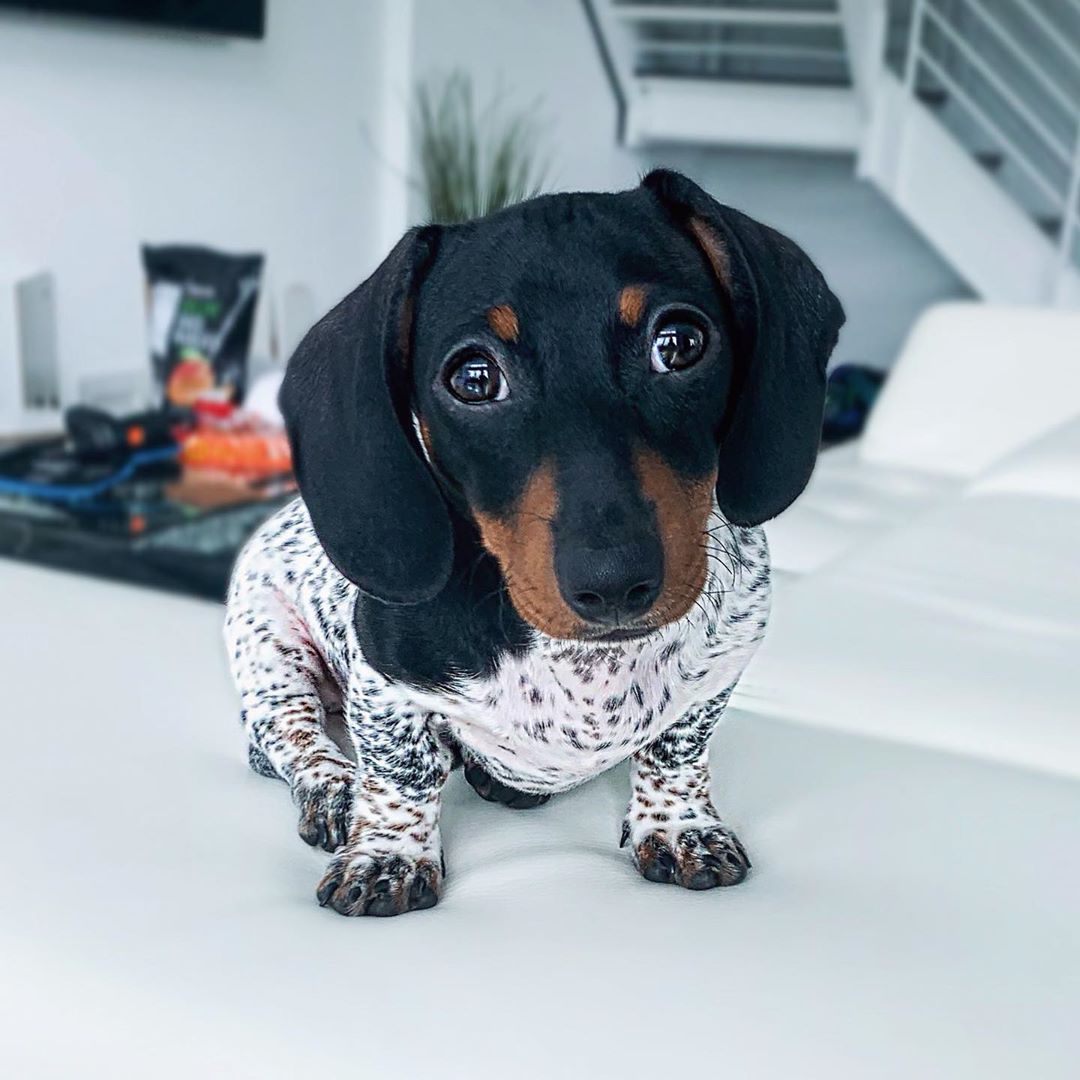 #17 – How I protecc my hoomans. Legs back, ears open👂🏻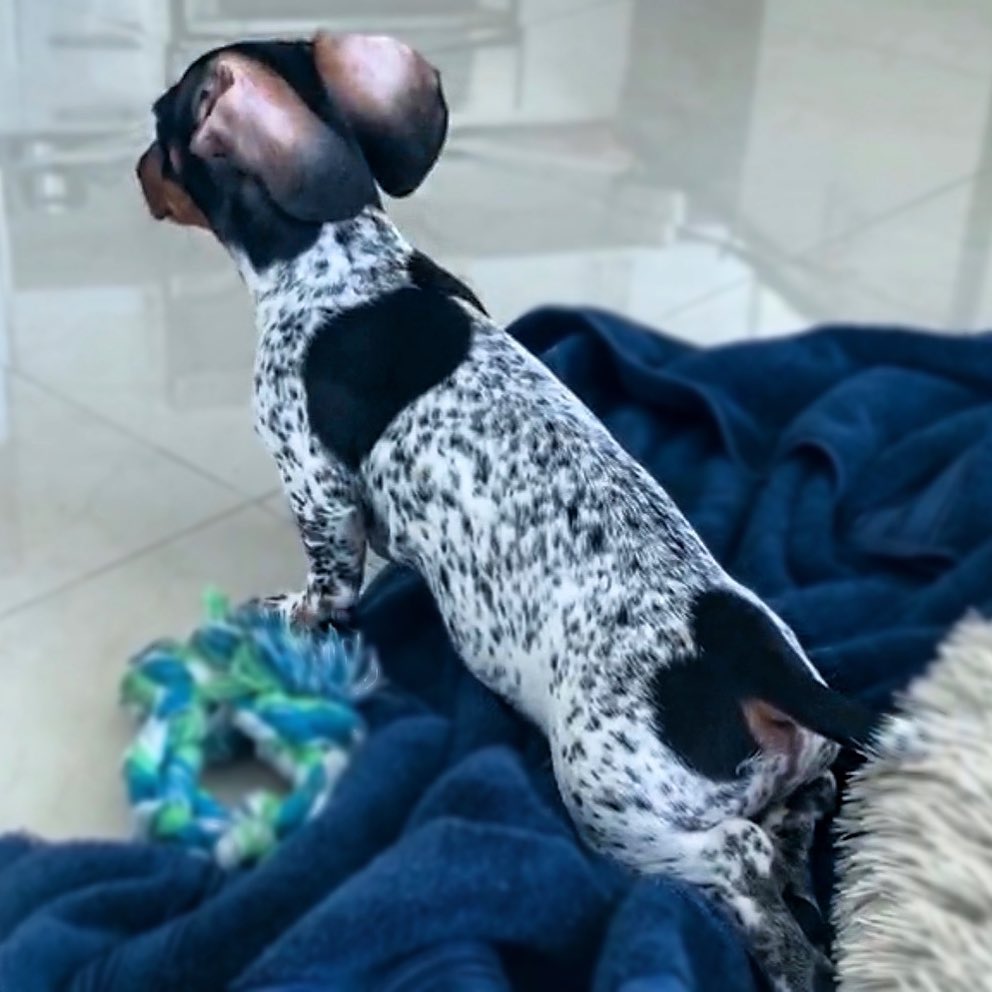 #18 – Who wants to cuddle? 🥺🐶🐾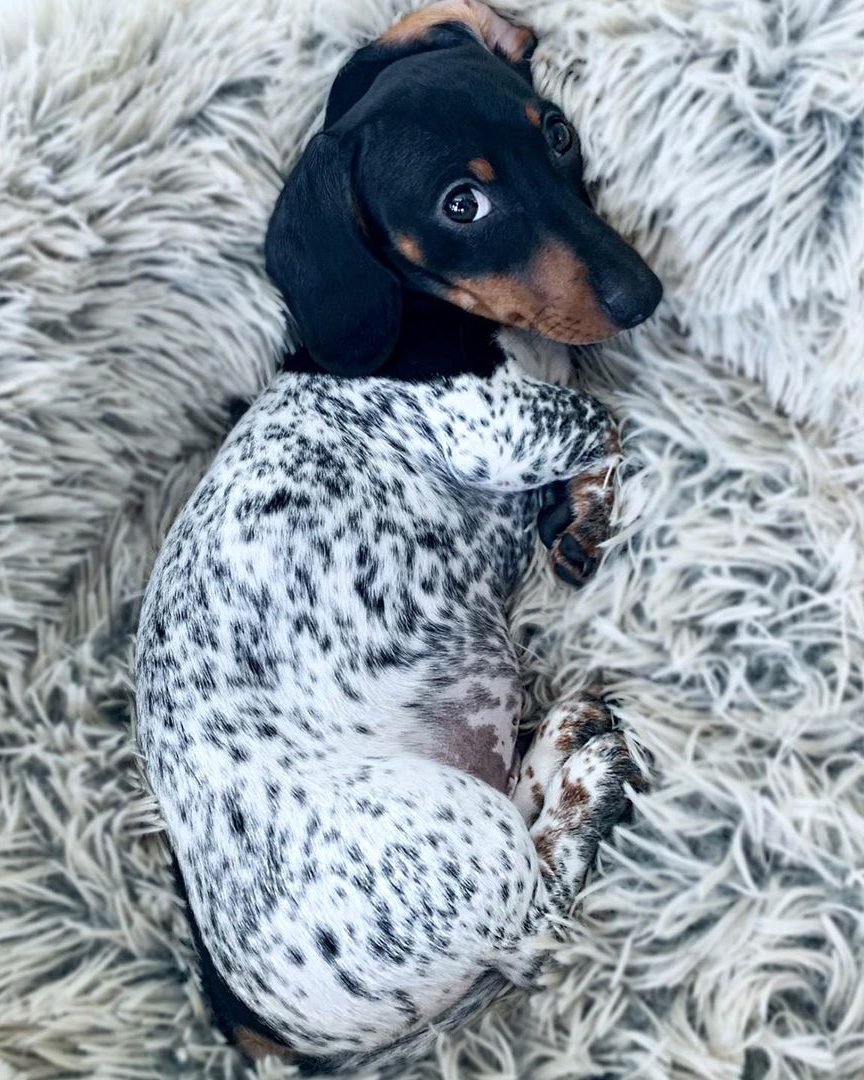 #19 – Who wants to hold me?!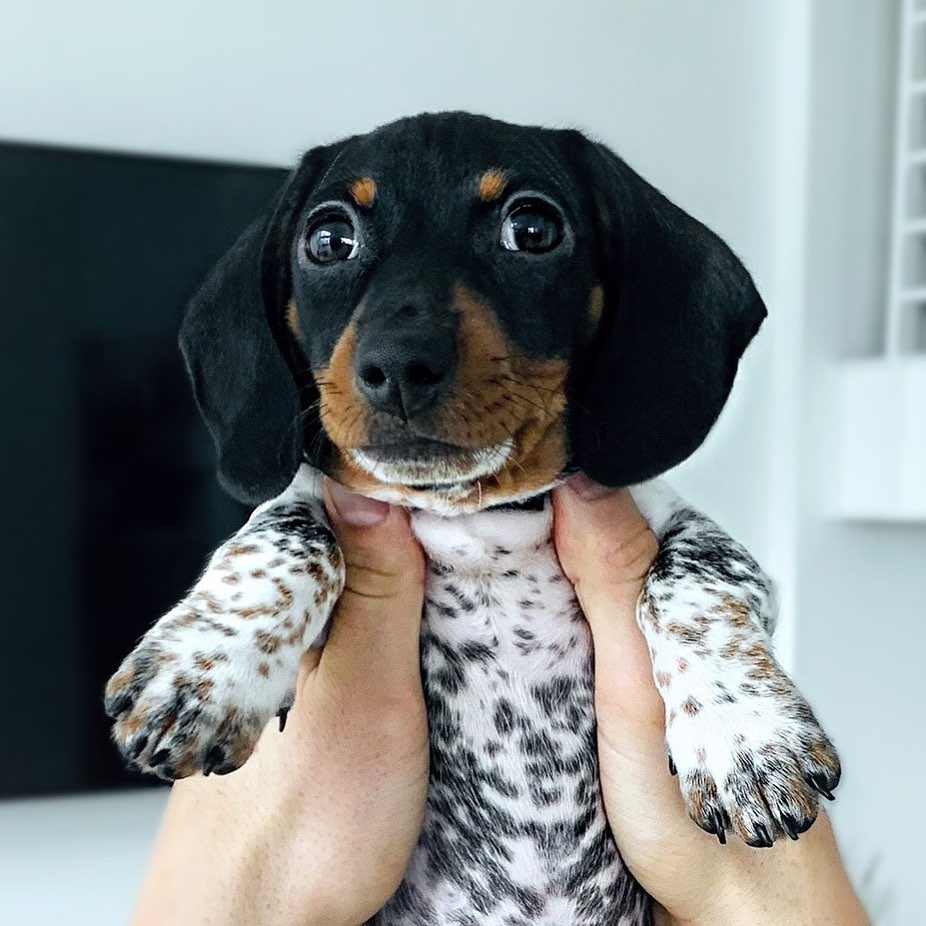 #20 – Rub-a-dub dub, sausage in the tub🌭🛁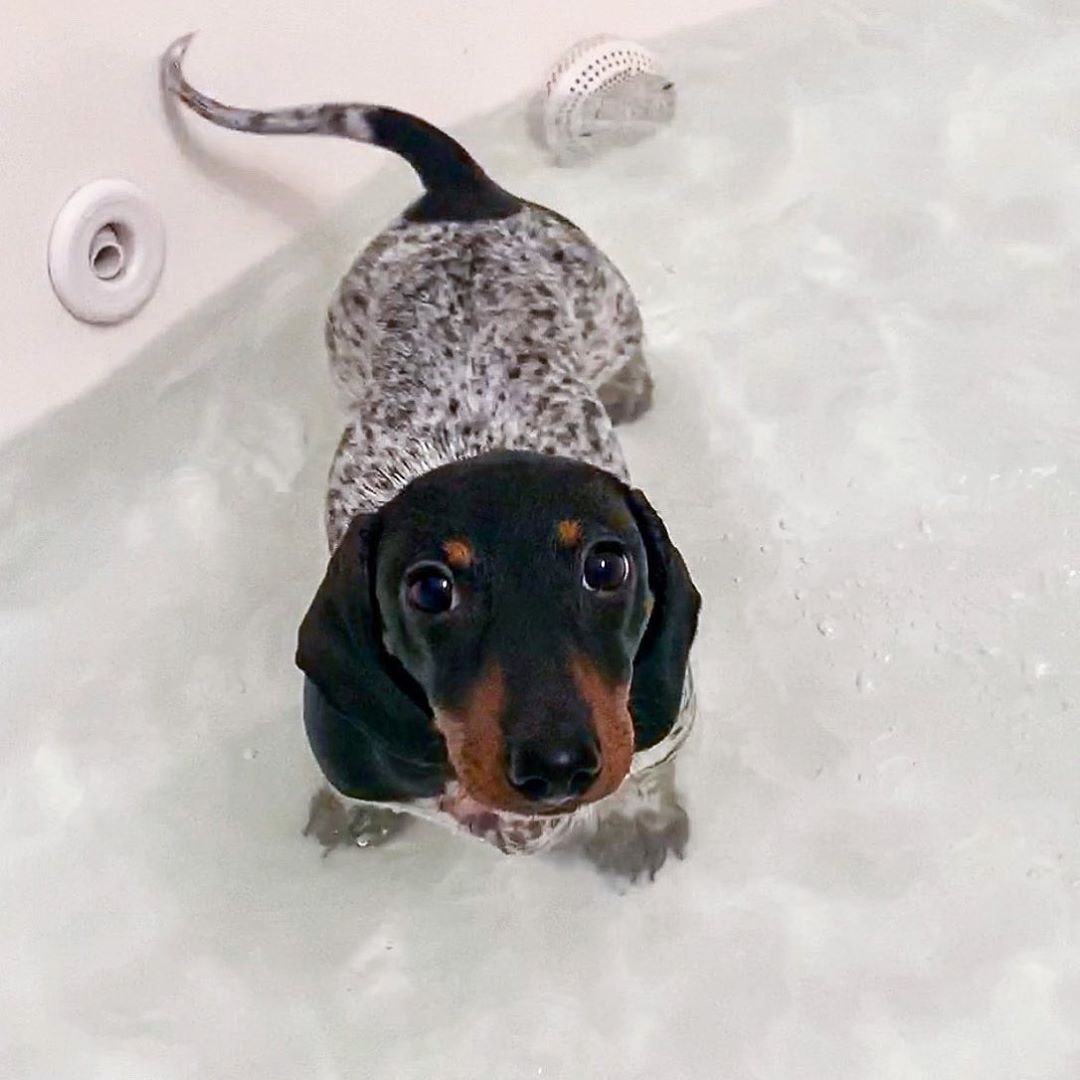 #21 – Hello doggos👋🏼 Happy MOOnday!🐮🐾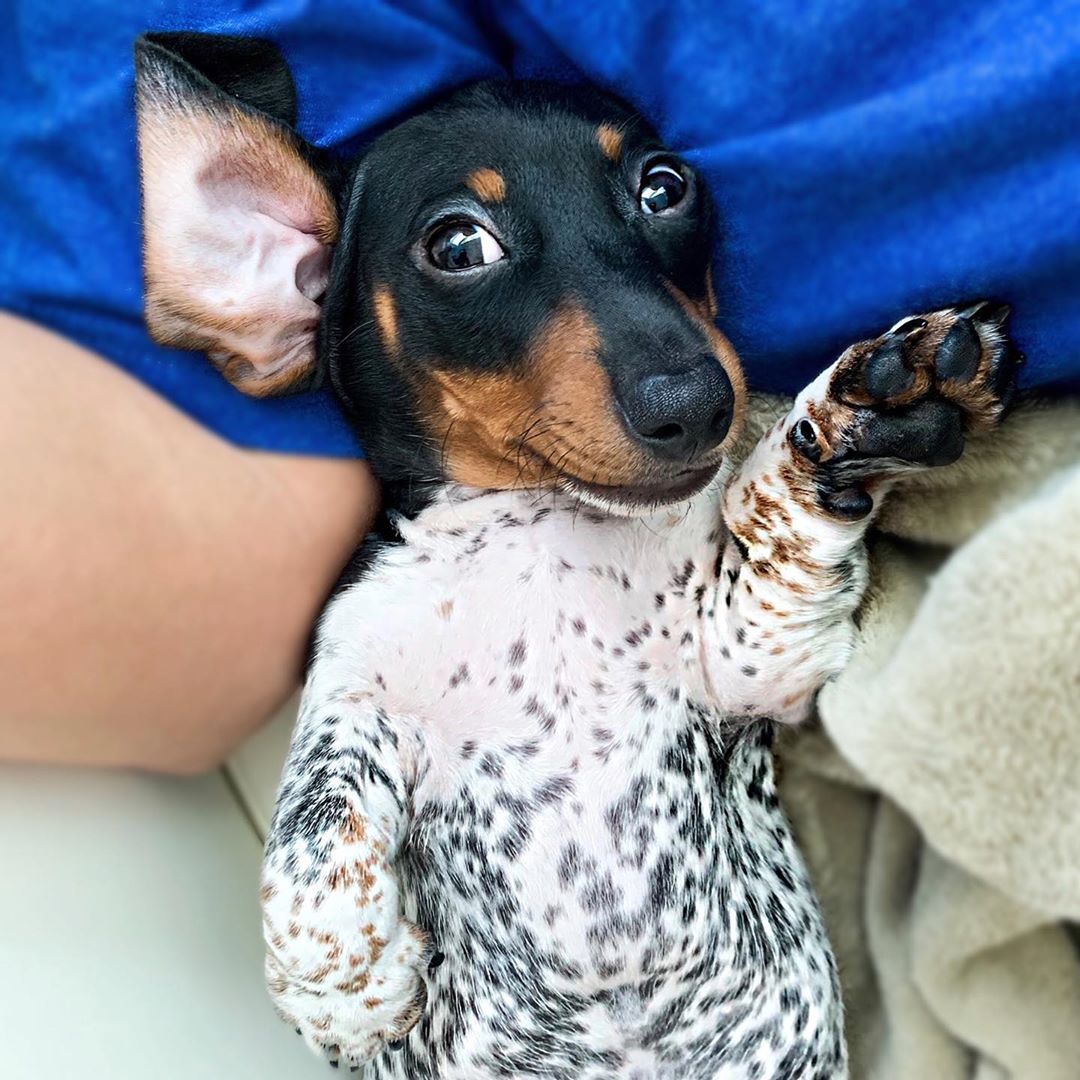 #22 – Did someone say Cesar Chicken & Liver Paté for breakfast???👀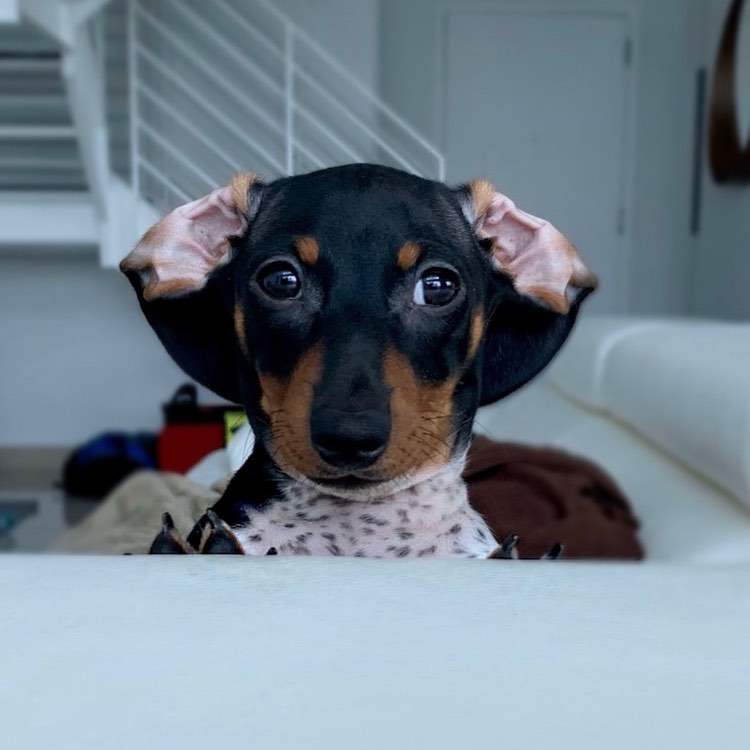 #23 – Just a wee sausage boy🌭🥺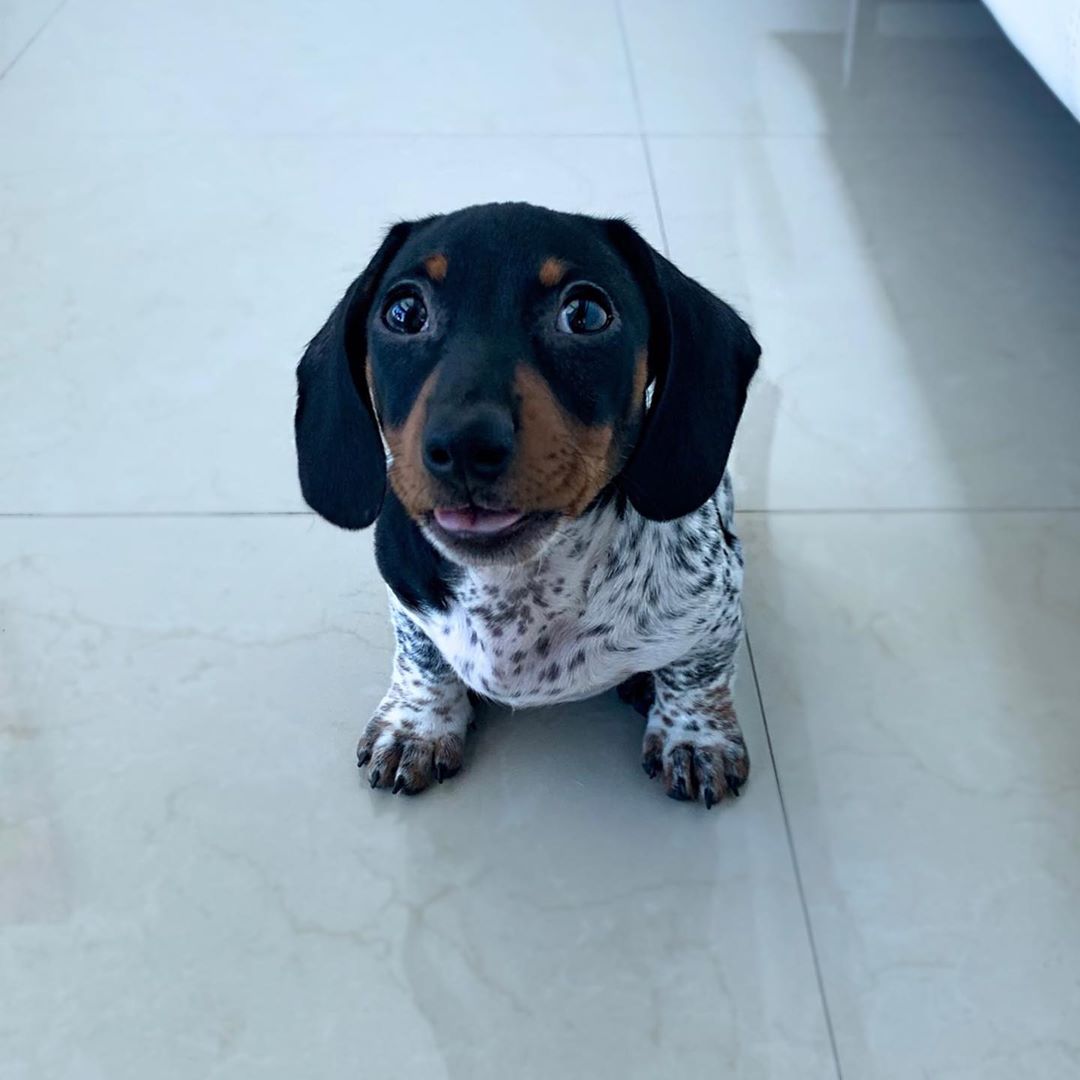 #24 – naMOOste🙏🏼🐄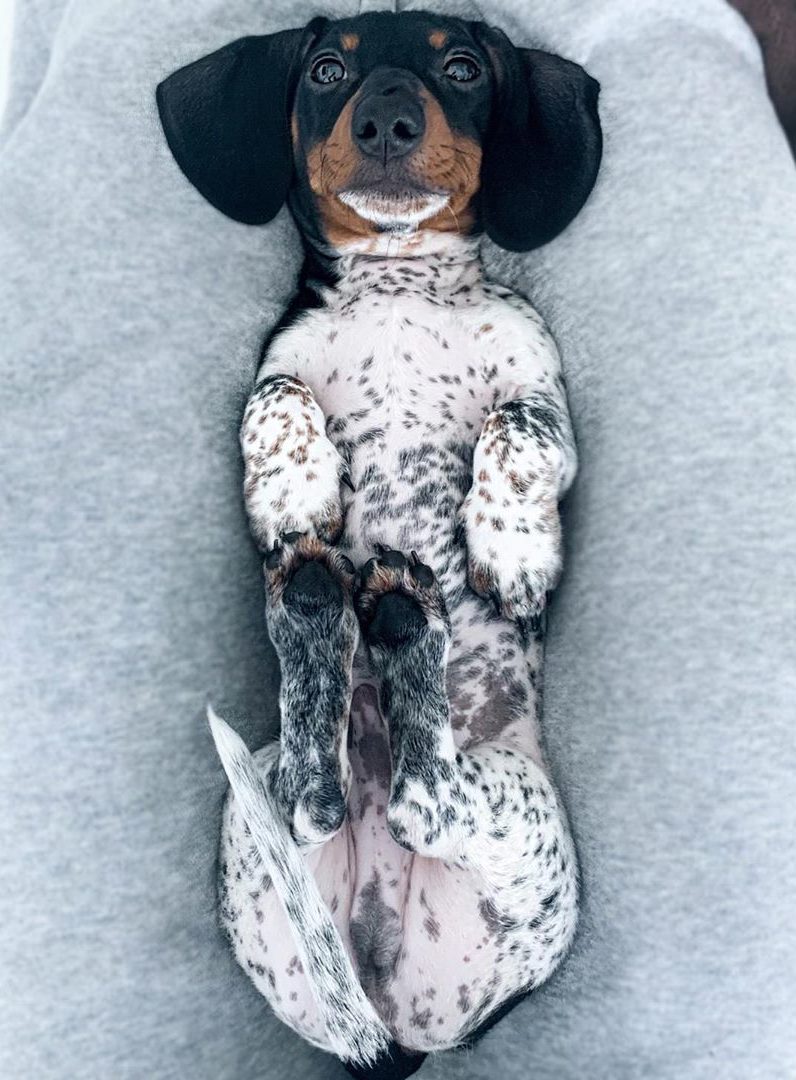 #25 – Err..excuse me, I wasn't done chewing on ur sock yet🧦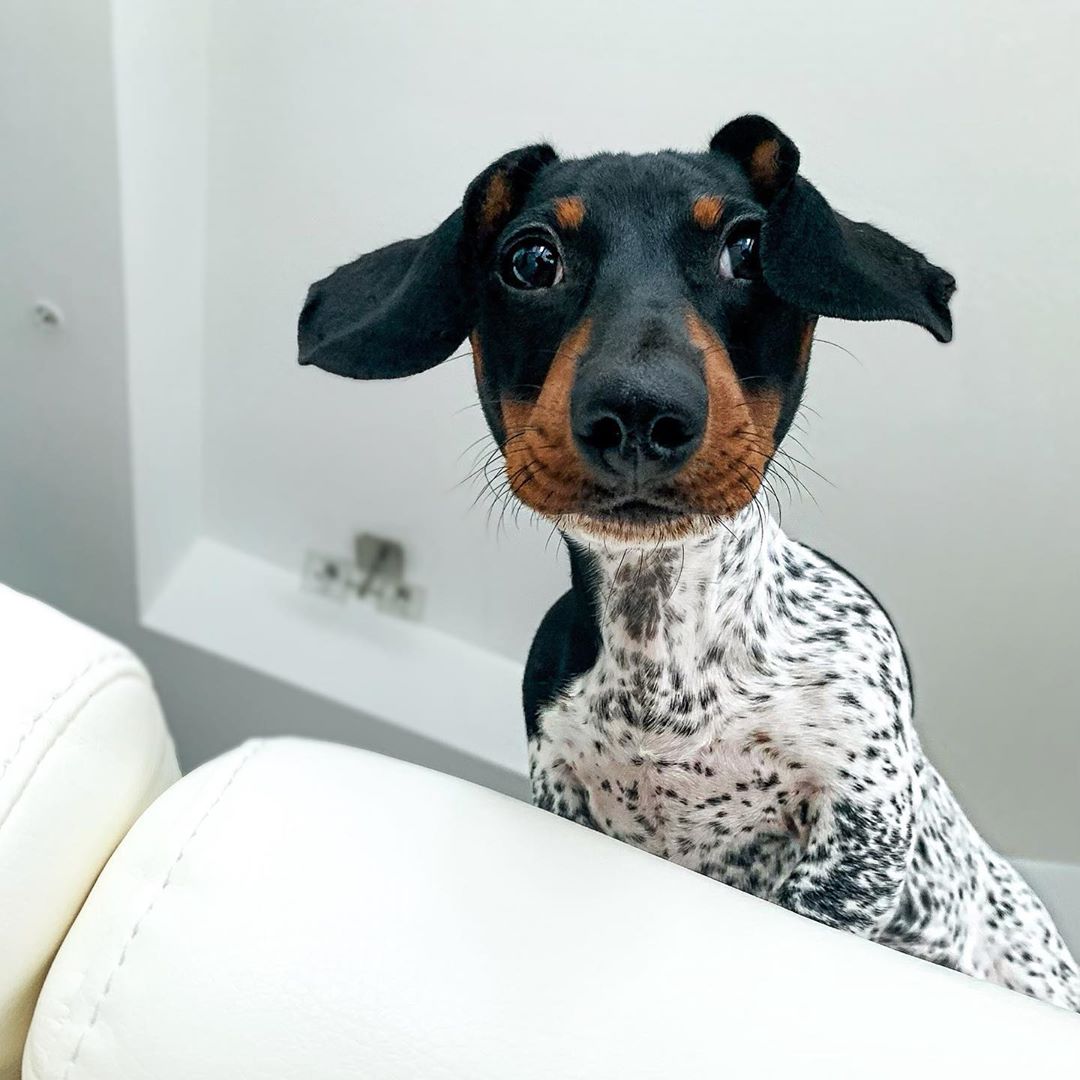 #26 – Low quality picture, high quality sausage!🌭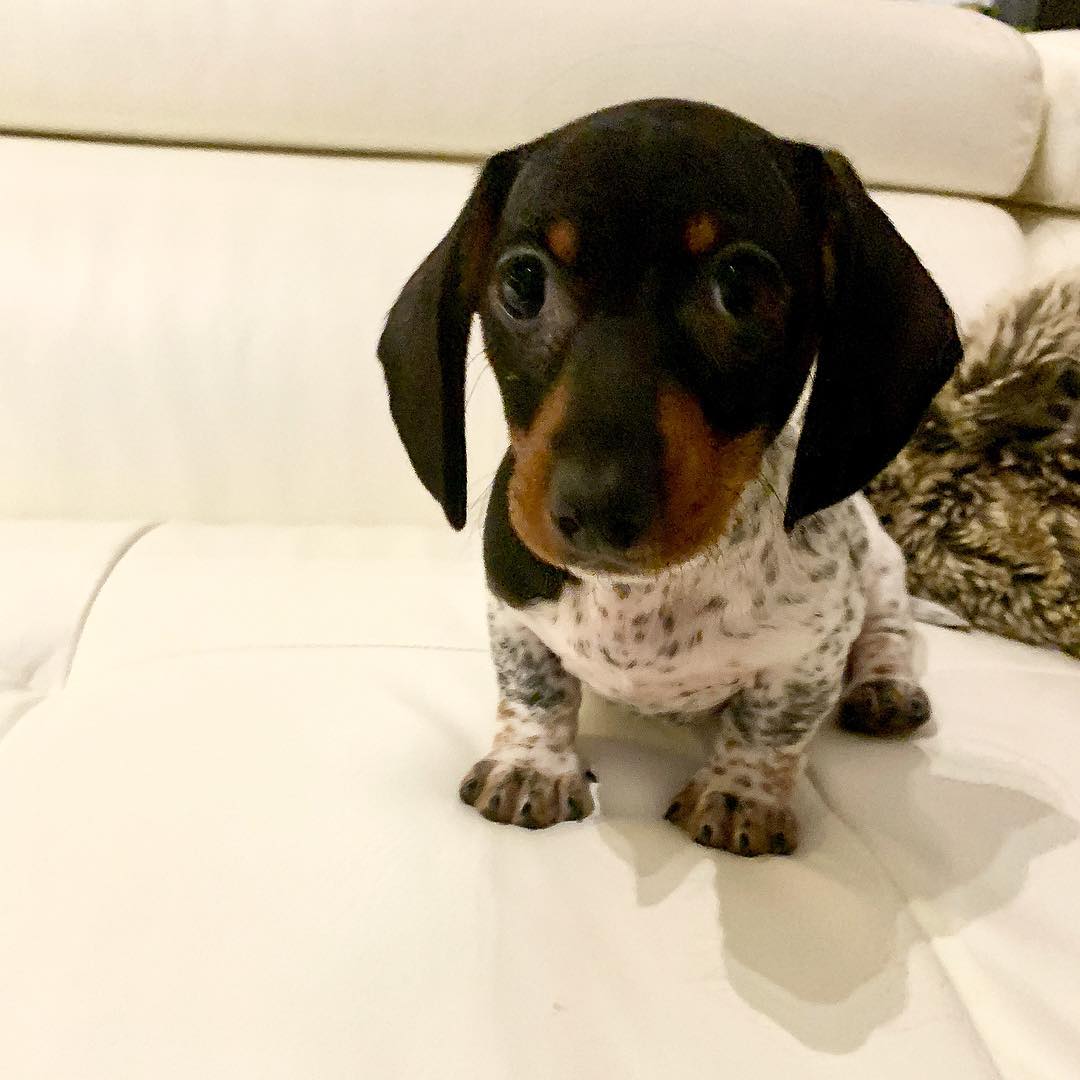 #27 – Mr. Steal Your Girl 😎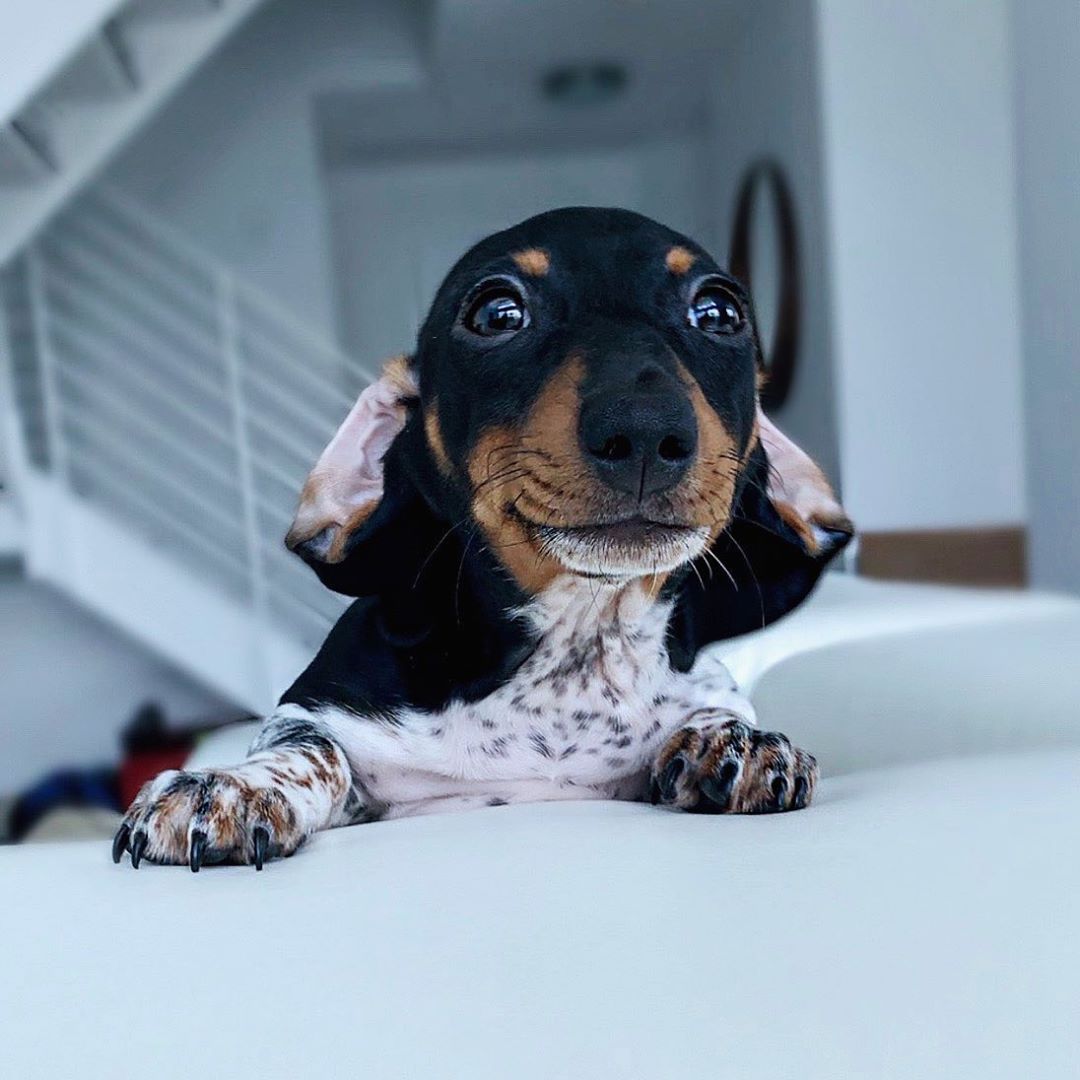 #28 – Back when monkey was bigger than me🙉😆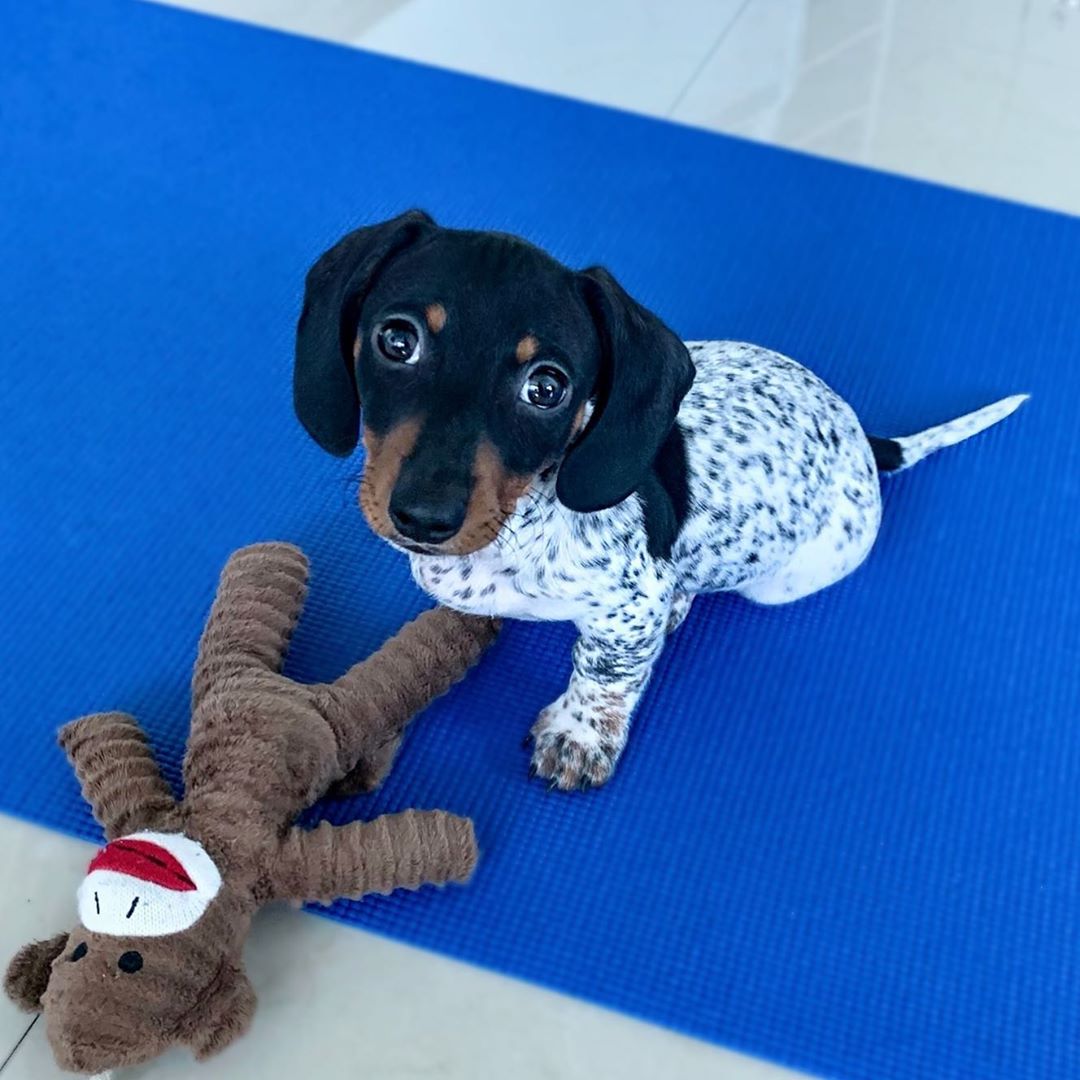 #29 – Boop!🐽🖤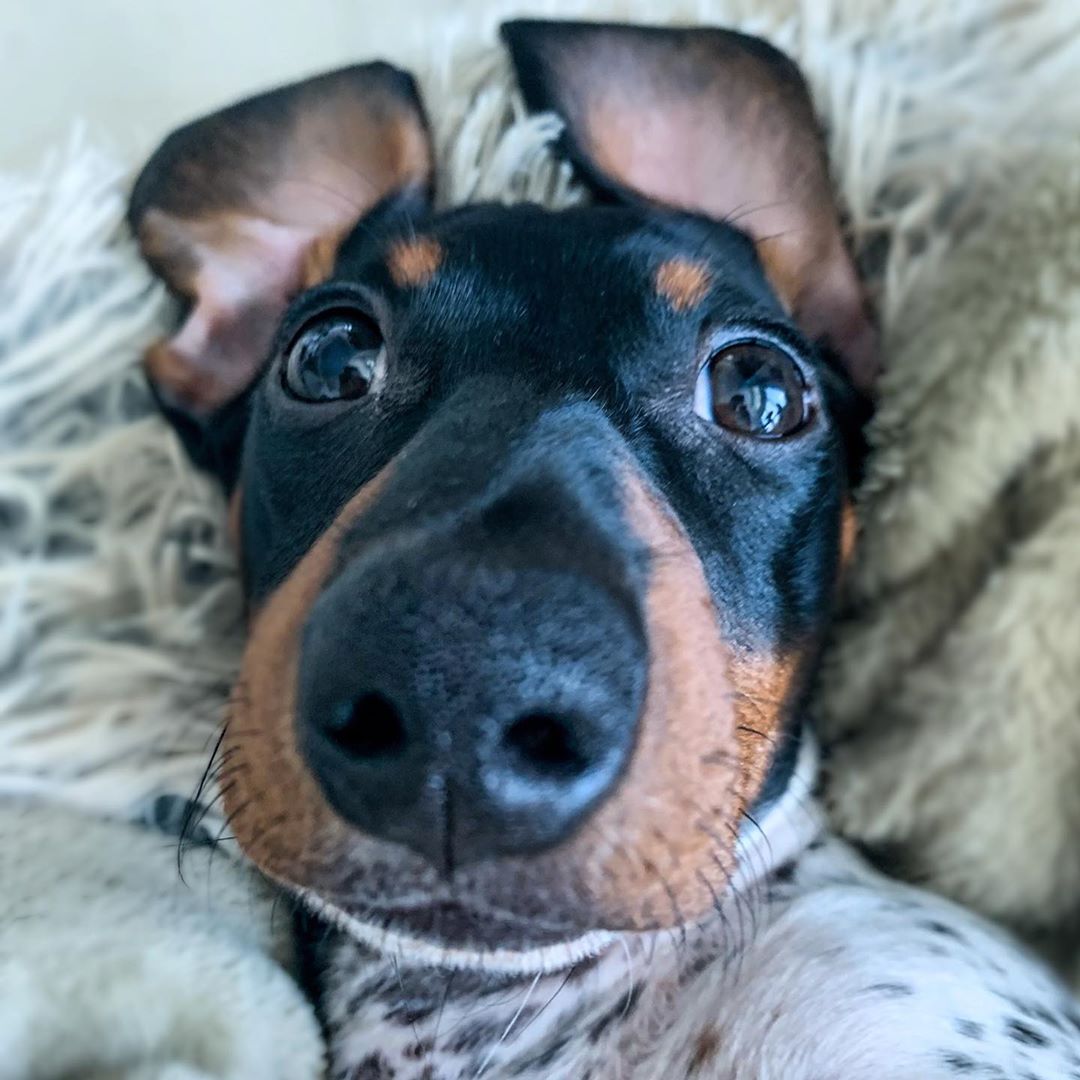 #30 – Sitting on my throne😌👑 #king