Dog lovers, here we are back again with another fun and cute post that you are totally going to love. 
Actually, this post is about pet parents who have walked some extra steps just to make sure that their furry angels do not get into any trouble. Yes, you have read that right! Just like you, there are many other people who love their dogs a little more. And to show their love, they have done something extraordinary, creative, and fantastic. 
Like putting salami on a phone while taking a pic, carrying their dog in the bag so that they can travel together to making a mini wheelchair for a dog that can't walk. Awww! That's so sweet, right? Of course, it is. So, what are you waiting for? Scroll down to see more such pictures where pet parents are doing something great for their pooches. 
#1 I'm Obviously A Shitty Carpenter, But My Dog Has Short Legs And He's Old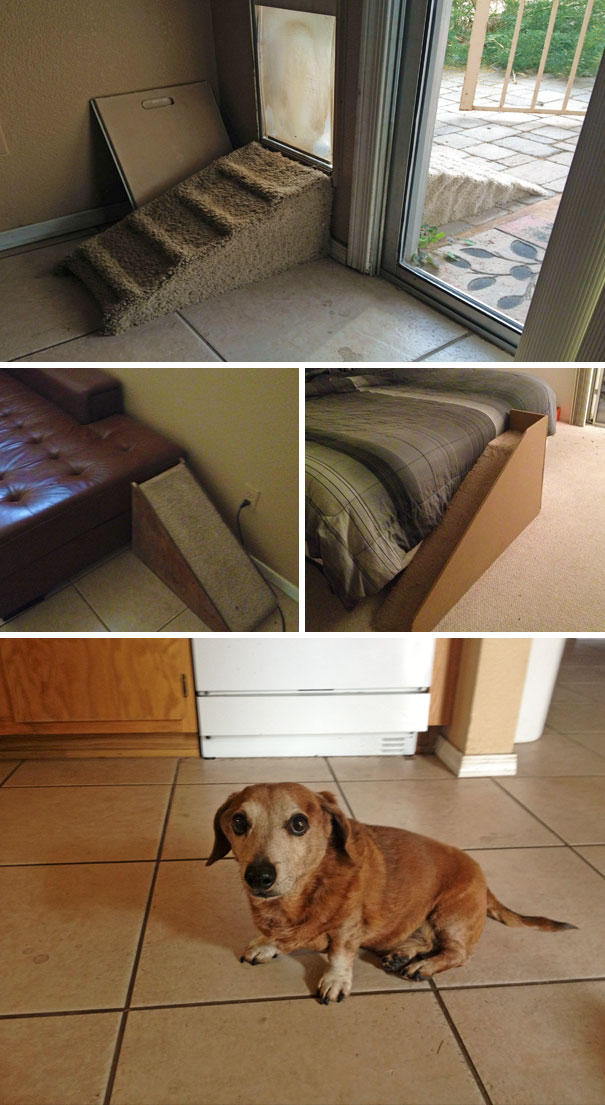 #2 Our Dog Recently Went Blind. Today, We Gave Him His Confidence Back!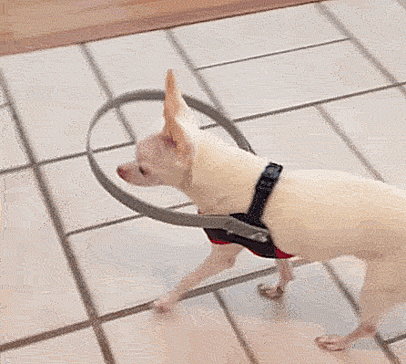 #3 I Found This At My Local Dog Beach Today

#4 The New York Subway System Bans Canines Unless They Can Fit In A Small Bag, So These Guys Followed The Rules

#5 A Neighbor 3D Printed A Walker For His Crippled Little Buddy

#6 80-year-old Man Build This Train To Take Rescued Stray Dogs On Adventures

#7 This Dog's Owner Has Built A Machine Which Tosses Balls So The Little Guy Can Play Fetch All Day

#8 The New Application To Make The Perfect Picture Of Your Dog

#9 Brilliant Idea!

#10 Tool-dog Helping Humans Fix Cars Is The Cutest Little Assistant

#11 Great Dog Tag

#12 This Creative Neighbour Installed Holes For His Dogs So They Can Peek Outside

#13 Even If You Don't Let Your Pet To Hop On Your Bed, This Compartment Solves The Problem – You Can Finally Sleep Together With Your Dog!

#14 Found This Hunting Dog. I Guess He Isn't Lost

#15 My Dog Who Has Funny Adventures While Sleeping

#16 My Baby Bailey Marie Wishing The Rain Would Stop So She Can Use Her New Dog Door

#17 Pixar

#18 Diy Pet Bed From A Sweater

#19 Fence Window For Your Curious Friend

#20 My Friend's Dog After Pooping On The Carpet Again

#21 Best Dog Birthday Surprise

#22 My Friend Owns A Floral Store And Made These Puppy Baskets For A Dog Rescue Fundraiser

#23 My Dog Alan Keeps Putting His Head Through The Wall, So We Decided To Have A Little Fun With It

#24 Geeky Dog Bed

#25 Dog Ice Cake For Cooling Down The Pups On These Hot Days

#26 When One Dog Is Missing An Ear, You Need To Get Creative

#27 Corgi Avengers

#28 Sock Dog

#29 Man Created This Diy Wheelchair When Girlfriend´s Beloved Dog Sopped Walking

#30 Redneck Air Conditioned Dog Bed

#31 That's How You Can Decorate Your Dog's Little But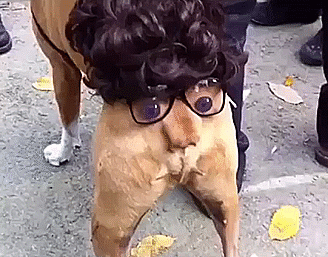 #32 Our Dog Was Looking A Little Sad In His Cone Of Shame, So We Thought He'd Look Better As A Sunflower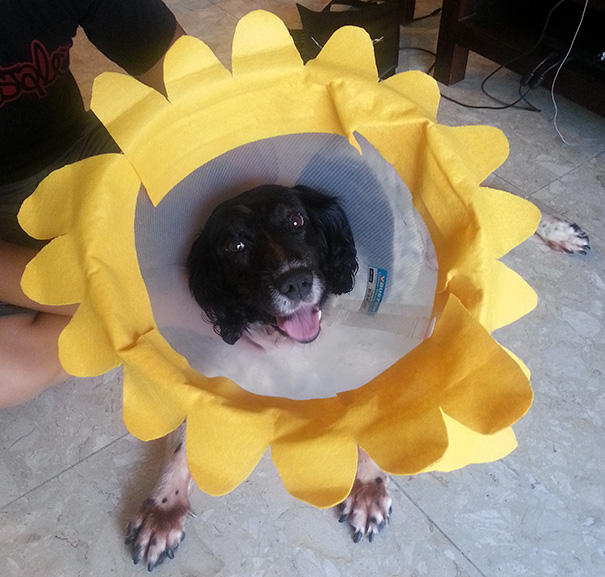 #33 Hideable Dog Bowl Drawer

#34 Martini Dog

#35 Cone Of Destruction