Life is full of surprises and sweet moments. And when we experience such things, we remember them for life. Like proposal. Ah, when the love of our life proposes to us, it is the most magical thing. It almost feels like we are living a fairytale life. 
This same thing has happened with Savi and Sharath. Savi organized a couples photoshoot with Miranda and was planning to propose Sharath. At the same time, Miranda got a message from Sharath saying that he is also planning to propose Savi at the photoshoot. Awww!
You can scroll down to know more about this sweetest story. 
The photographer Miranda shared her story
View this post on Instagram
The photographer shared the story of the adorable couple: "This is Savi and Sharath! They have been together for over 2.5 years but recently were separated for 6 months due to Covid-19 and long-distance dating. They both knew they wanted to get married, but never had the chance for a special proposal. Savi planned to propose to Sharath a few days after they were reunited. She wanted a beautiful arrangement with flowers and candles on a viewpoint. All Sharath knew was that he was coming for a regular couples shoot and completely unaware of Savi's plan."
Miranda got a request to photograph this woman named Savi. She wanted to propose to her boyfriend Sharath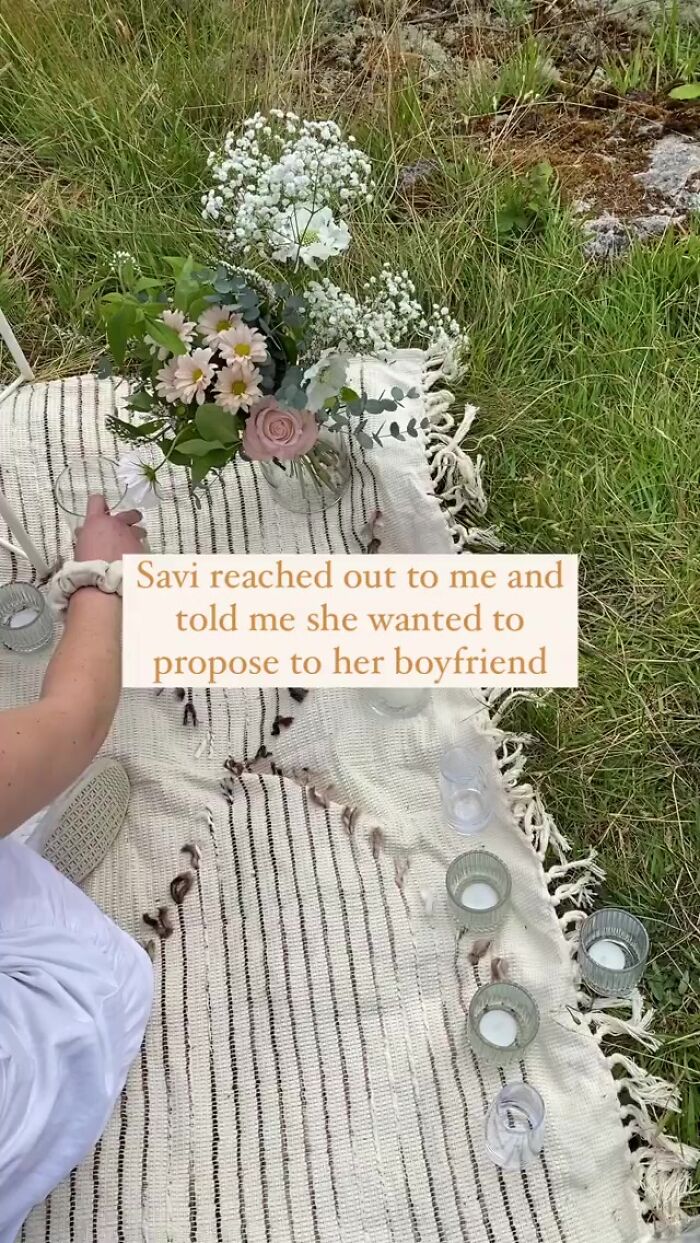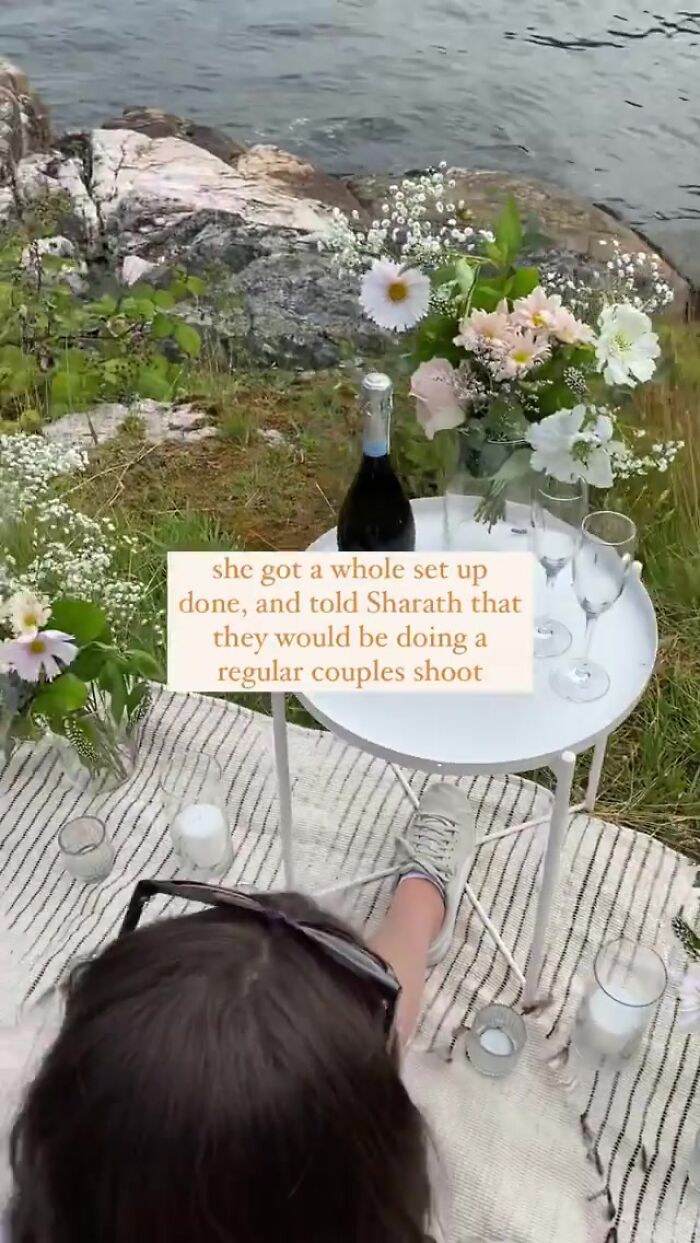 However, the story soon took an interesting turn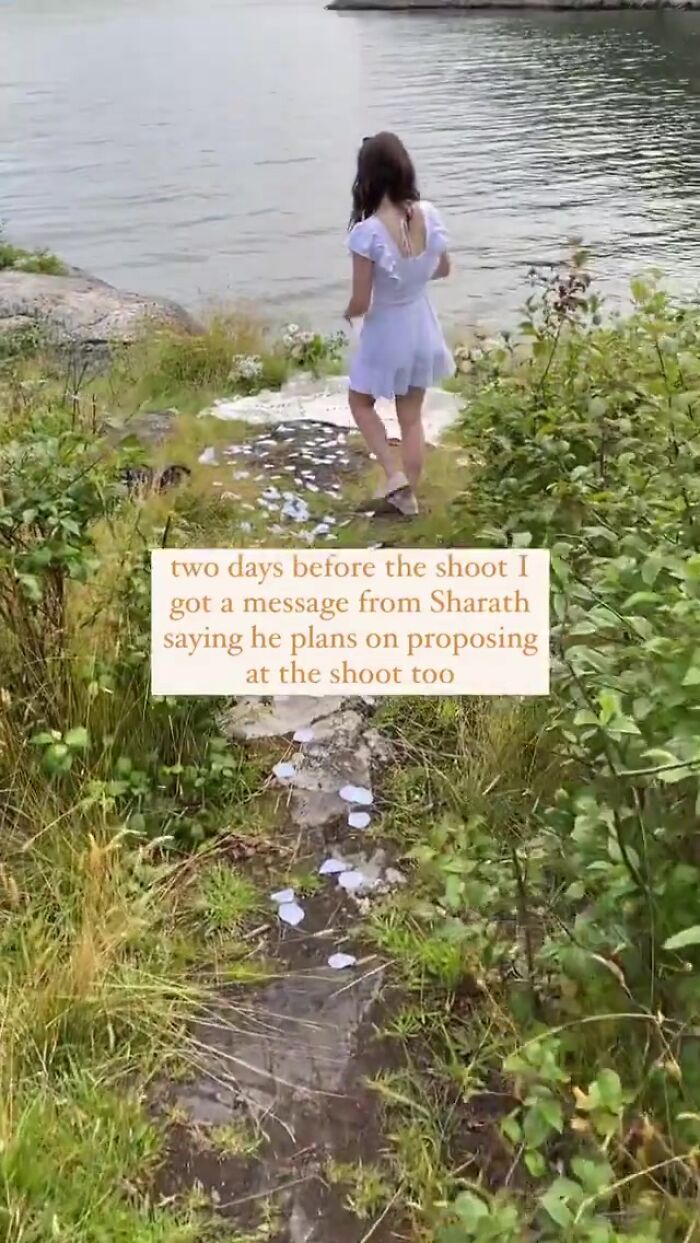 A few days before the shoot, Sharath told Miranda that he also wanted to propose
"Two days before the shoot, Sharath messaged me to let me know he also planned on proposing to Savi during the shoot! From there, I decided to give them both the same cue on when to propose. When I told them to go back to back & and turn around on the count of 3, this was their time to get on one knee!! It went so perfectly and what happened brought tears to my eyes as they both simultaneously proposed to one another. This quickly became my favorite proposal I have been a part of, thank you for having me!"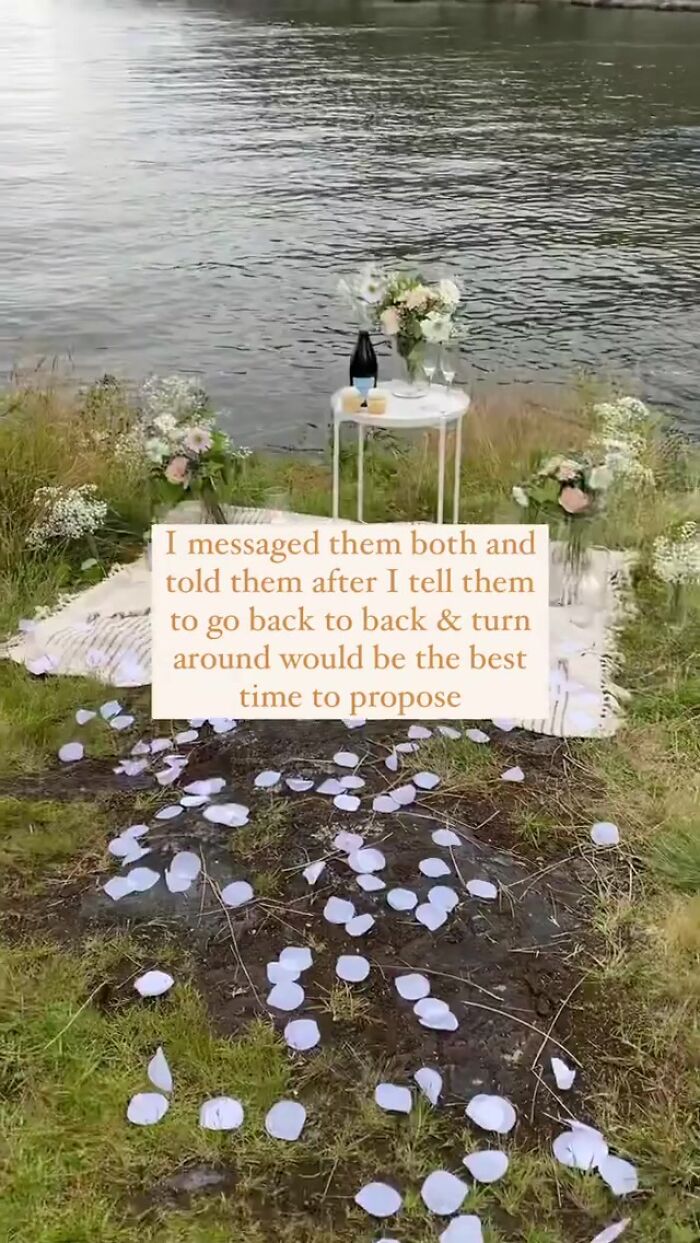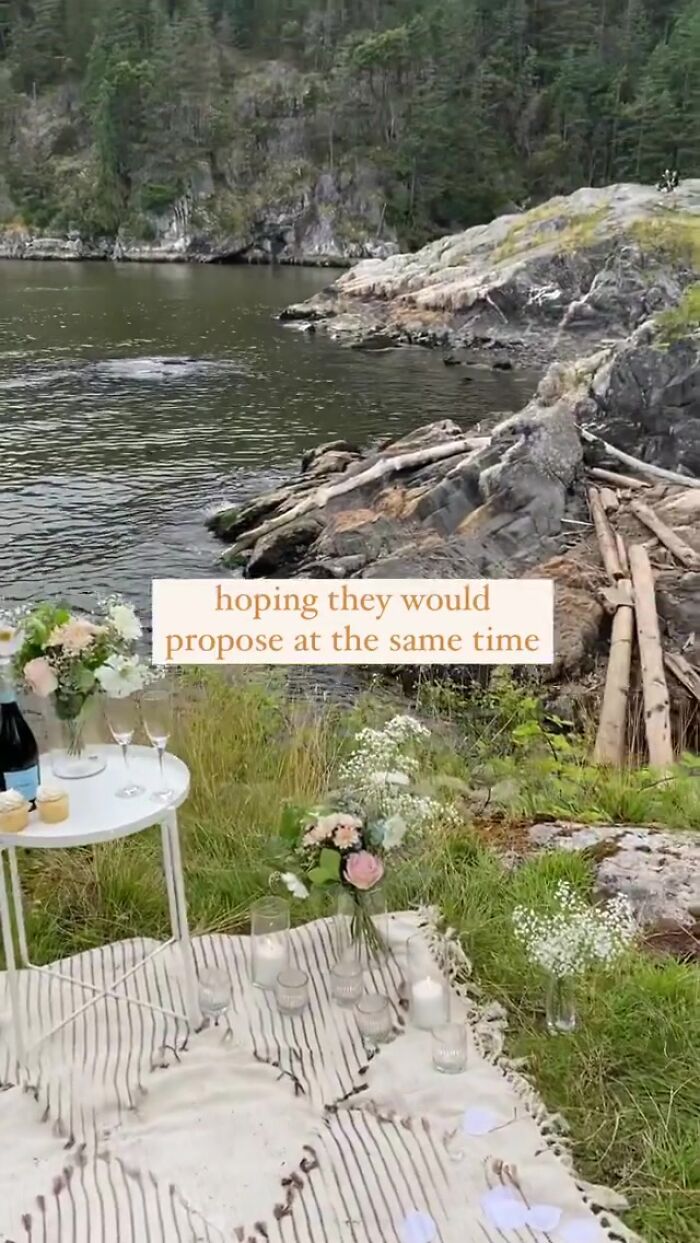 "One of my favorite proposal stories I've ever had the pleasure of photographing."
Miranda wanted to capture the amazing moment of them proposing at the same time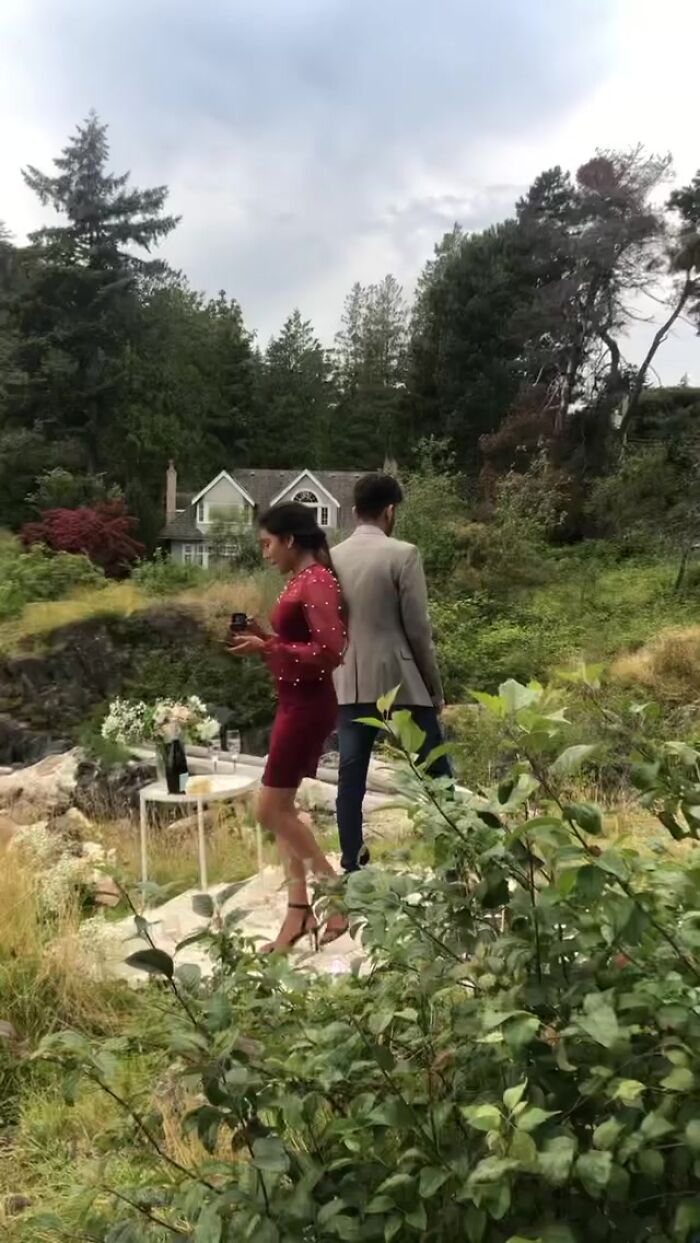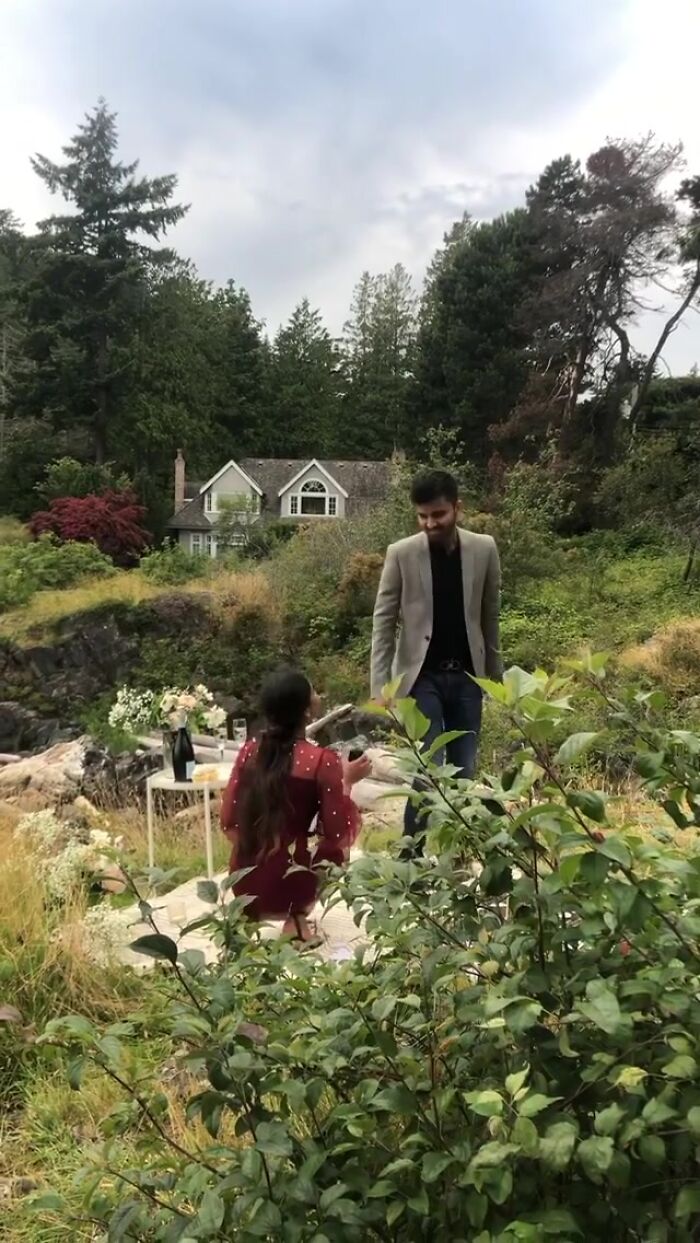 And that's exactly what happened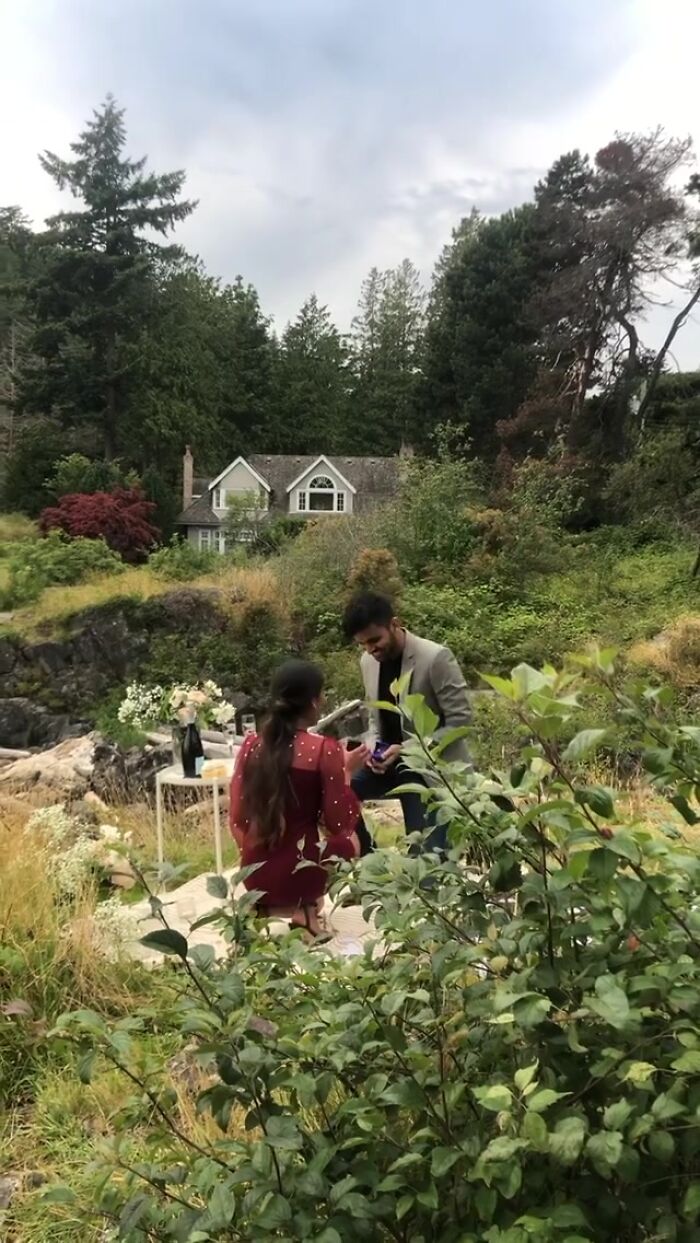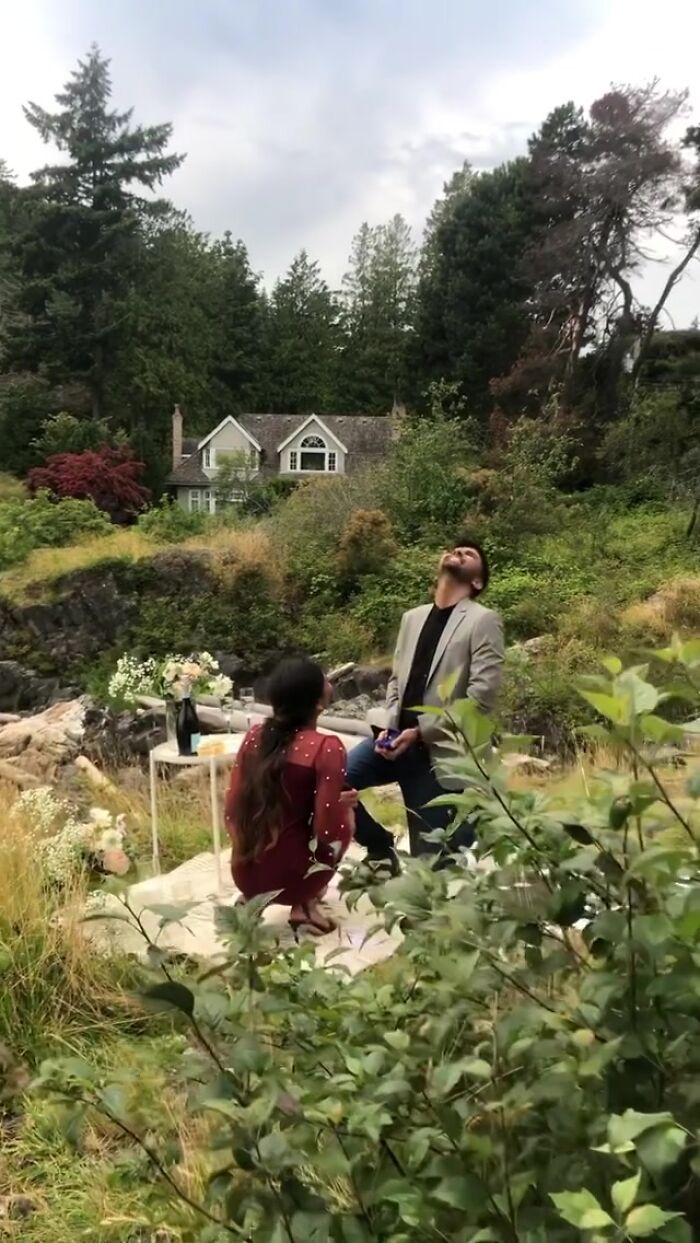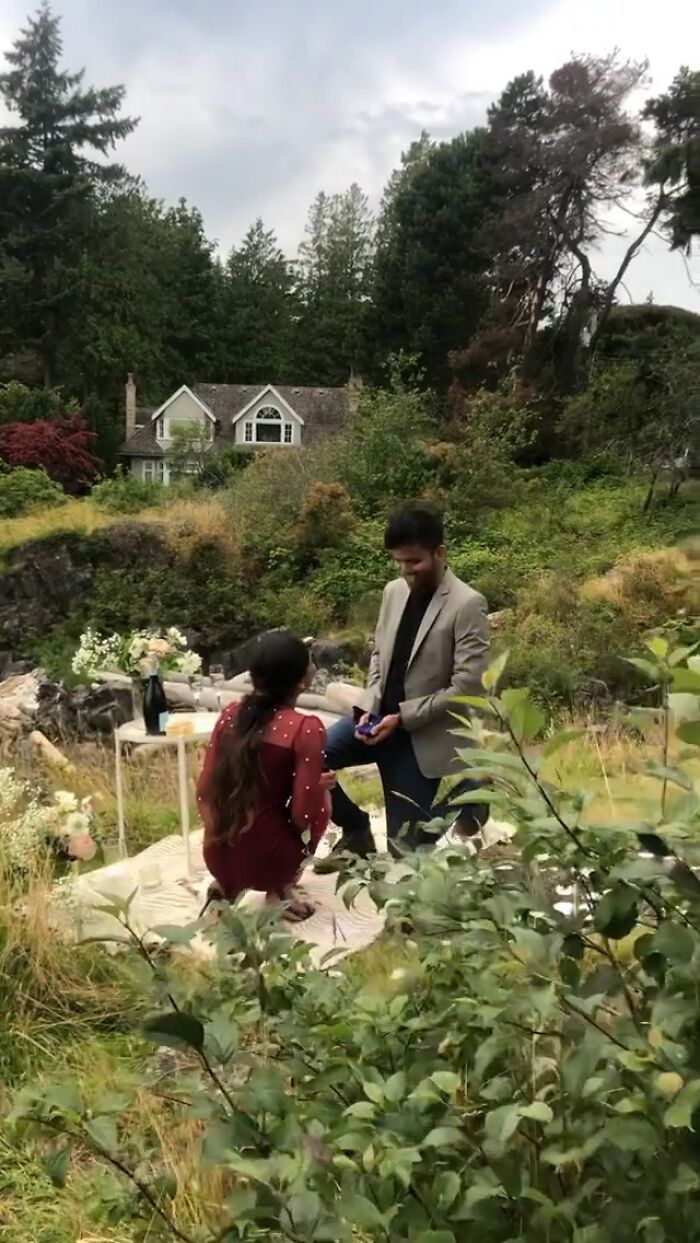 "Hey! I'm Miranda! I am so happy you are here. I am not normally one to talk about myself, but if you are trusting in me to capture one of the most special days in your life, I might owe it to you. Based in Langley, British Columbia, I am a soccer player turned photographer and I am constantly craving adventure and coffee. My three biggest passions in life are photography, traveling, and fashion and it is a dream come true that I can combine all of those together."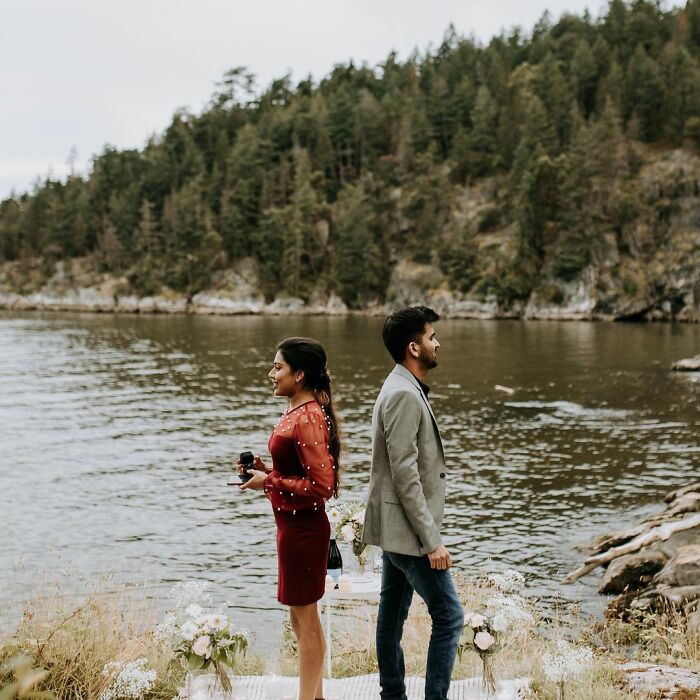 The couple were so surprised and happy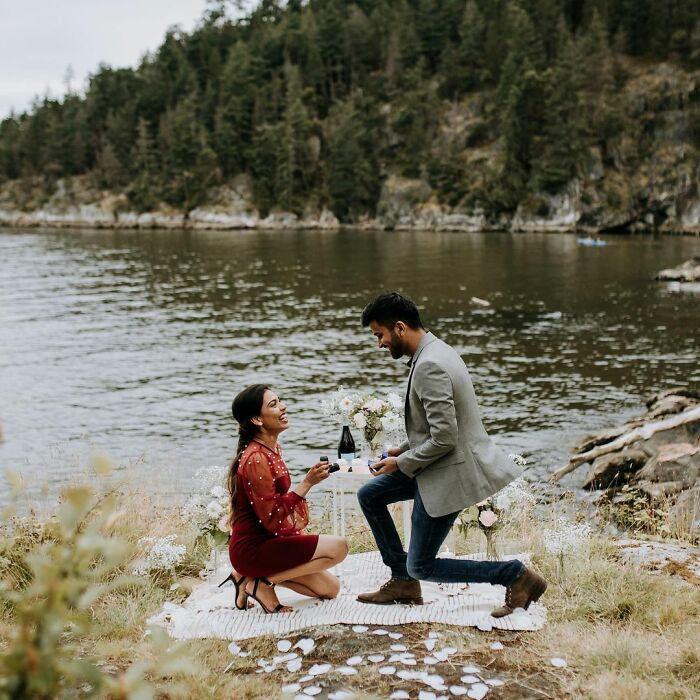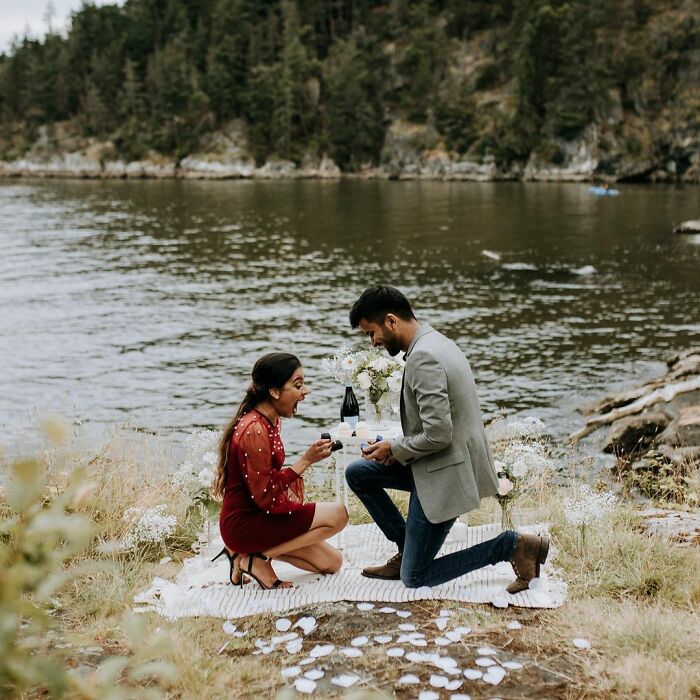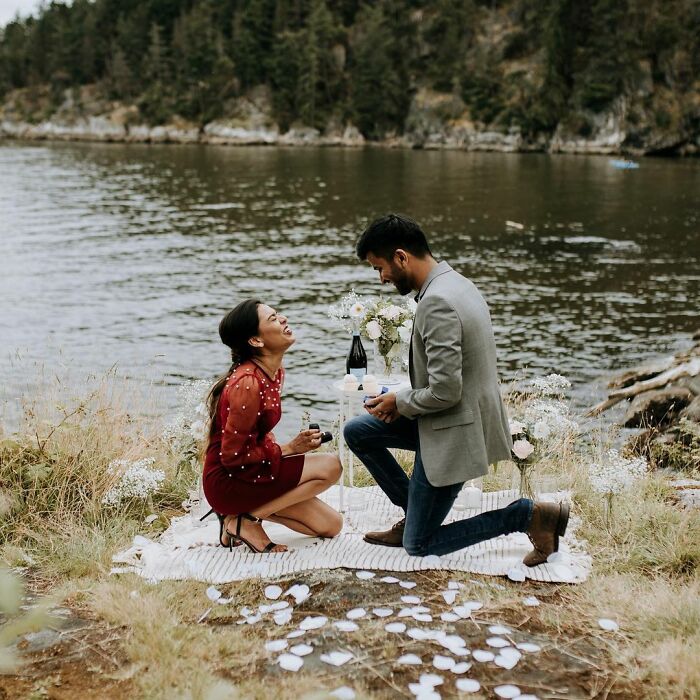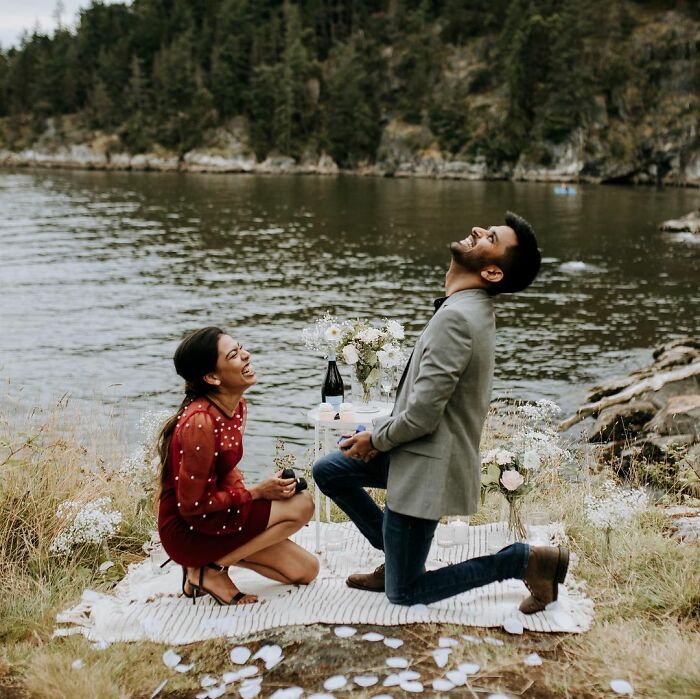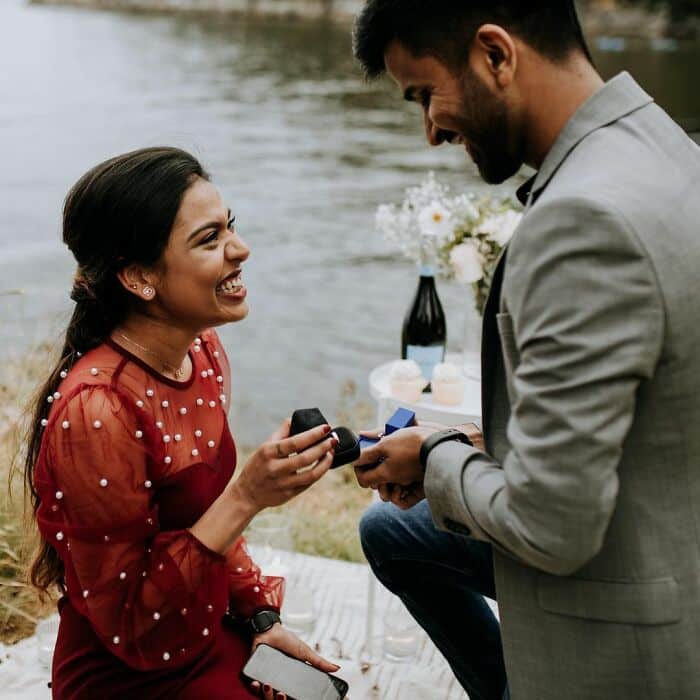 It's truly a proposal to remember! Thankfully Miranda captured it all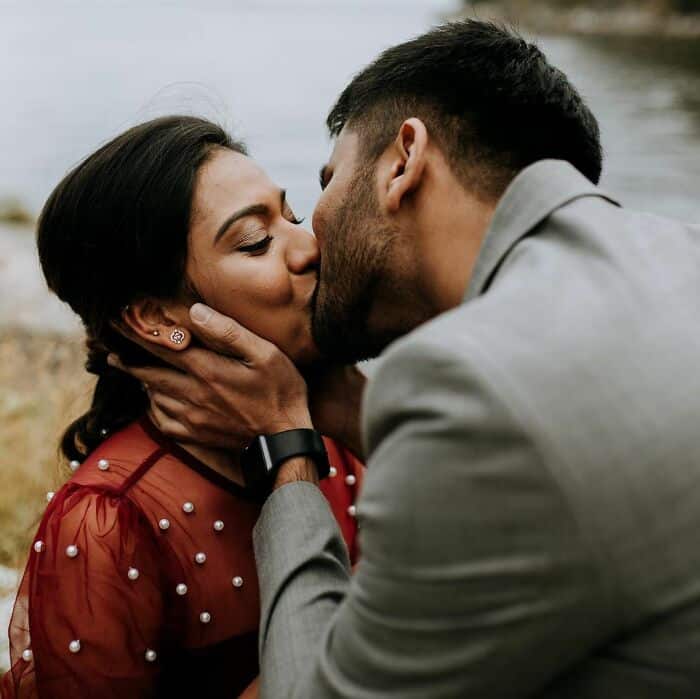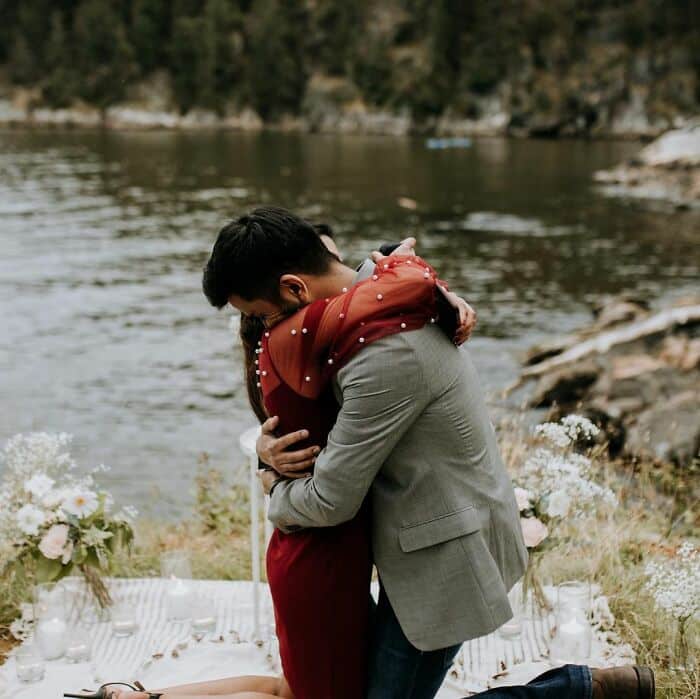 "Savi & Sharath got married in front of their 10 closest friends while the rest of their family and friends from all over the world watched on live stream"