An aged Costco customer has gone viral for refusing to wear a face mask inside the superstore amid the coronavirus health crisis. The shopper argued with an employee over the policy, asked to speak with her manager and sat down in the middle of the warehouse club — all while a face mask dangled from her ear.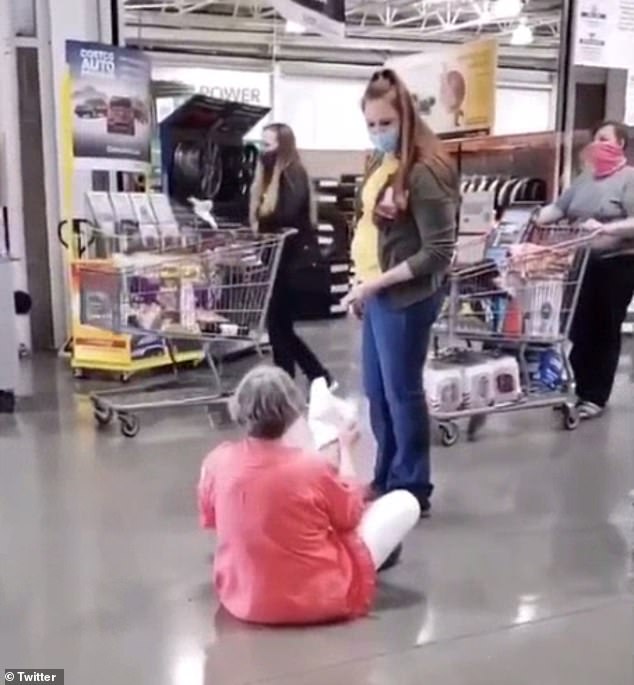 Although the woman had a face mask dangling from one ear, she refused to put it on completely to cover her mouth.
'You just have to tell me that you have one. Well, then you have to wear it. You have to wear your mask in public. This is private property,' the female employee said in the video posted on June 30.
This incident occurred at a Costco wholesale mart.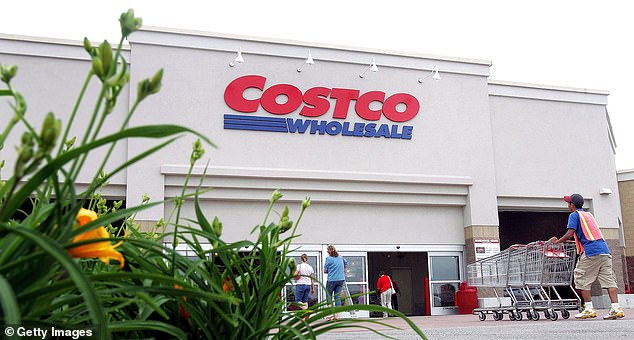 'I am not a member of Costco,' the woman is heard snapping back.
'Want me to get that taken care of for you? Well, then you're going to have to put your mask on,' the employee says.
'I will not,' the woman says curtly, adding the mask requirement is 'your problem'.
Here is the clip:
New 'Costco Karen' Sighting —throws 3-yr-old type tantrum— sits on the floor and won't leave because "this is America.." —tries to lie about medical condition then changes her mind 🤦🏻‍♂️ pic.twitter.com/GLDmPDnGar

— Only in Vegas ➐ ➐ ➐ (@OnlyInLVNV) July 2, 2020
'Well then come back another time,' the employee says.
'I want to speak to your boss,' the outraged woman replies.
The employee keeps trying to help her: 'Can I get you a chair outside? There's a place to sit. Want me to help you up?'
Instead, the woman shifts to another place on the main floor of the store, further away from shoppers and refused to leave the store.
People leaving the store with their carts are seen maneuvering around the woman.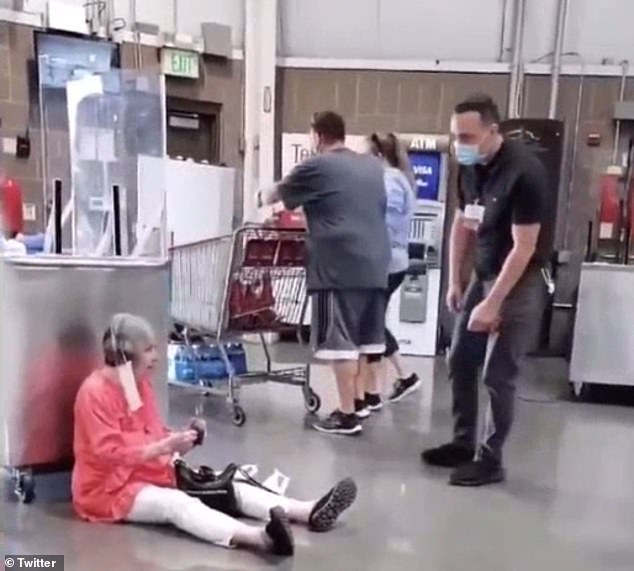 At the end of the clip, the manager is seen walking towards her saying: 'Hello what can I do for you?'
It's not clear what she wanted to do in-store, but the manager repeatedly asked if she had a membership to the store.