I am very much fond of my dog which inspired me to write short dialogues about him. But suddenly I had realized that my huge collections of stuff might entertain other people as well. Why not should I try something different mixing up with my stuff?
It would have been quite boring if I would try to convey the character of my dog via writing. So finally, I decided to convey the character of my puppy to funny drawings.
Enter Hey Buddy Comics' talented artist "K." Together, we planned out a series of comics based on my stories, the start of which you can see below.
#1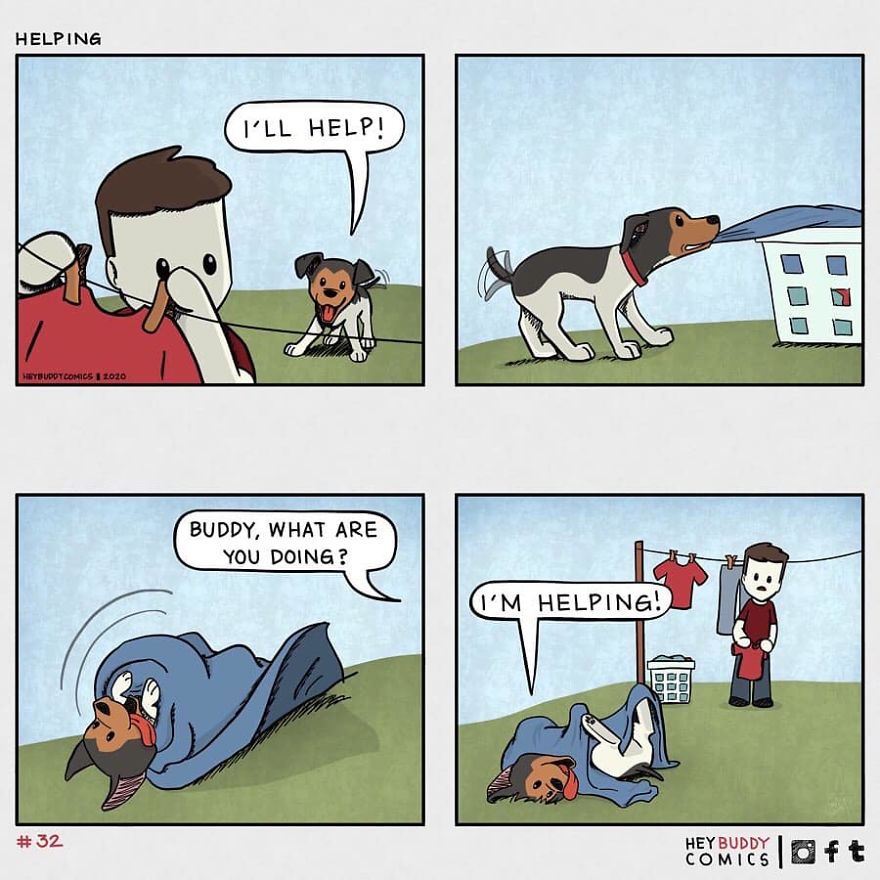 #2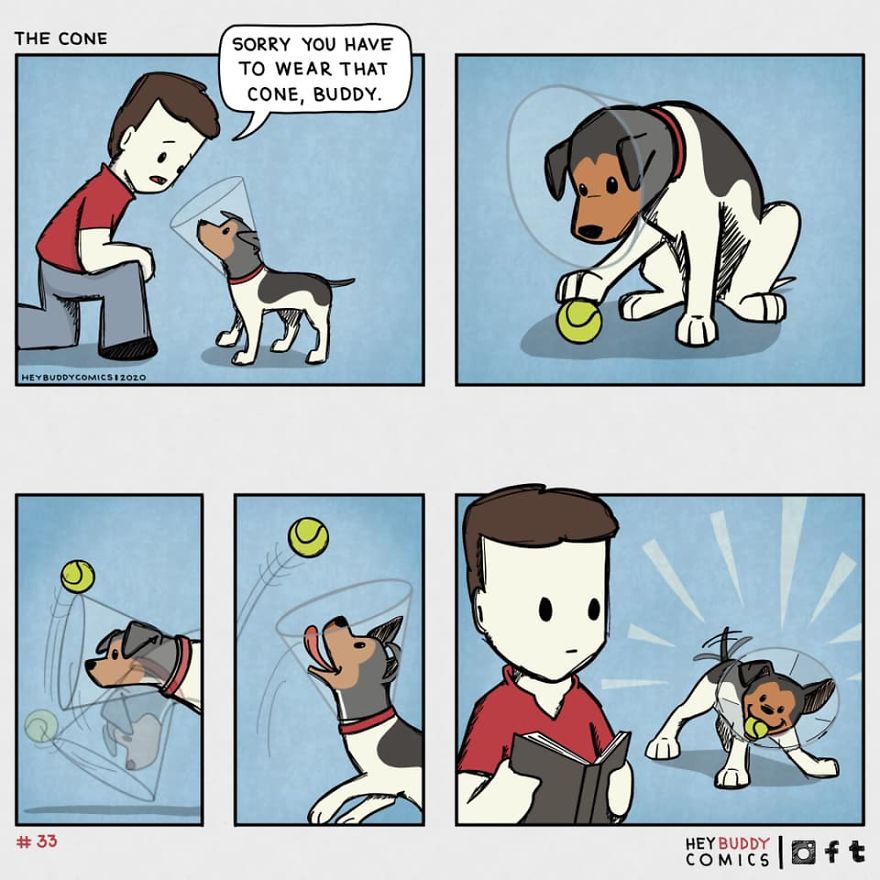 #3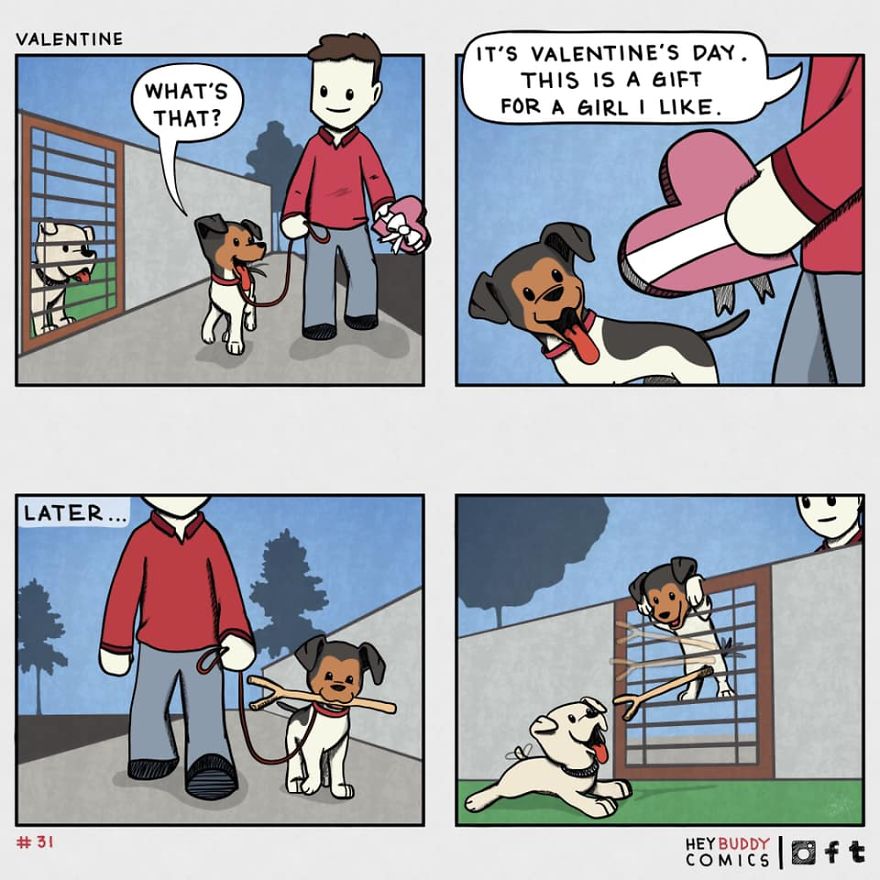 #4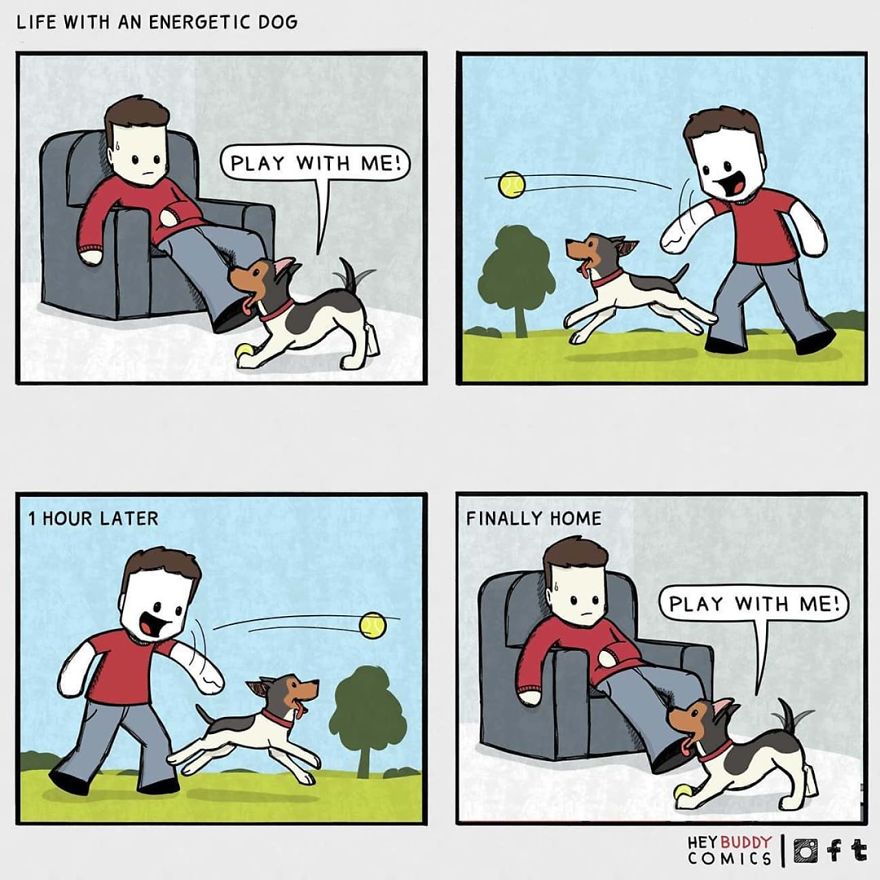 #5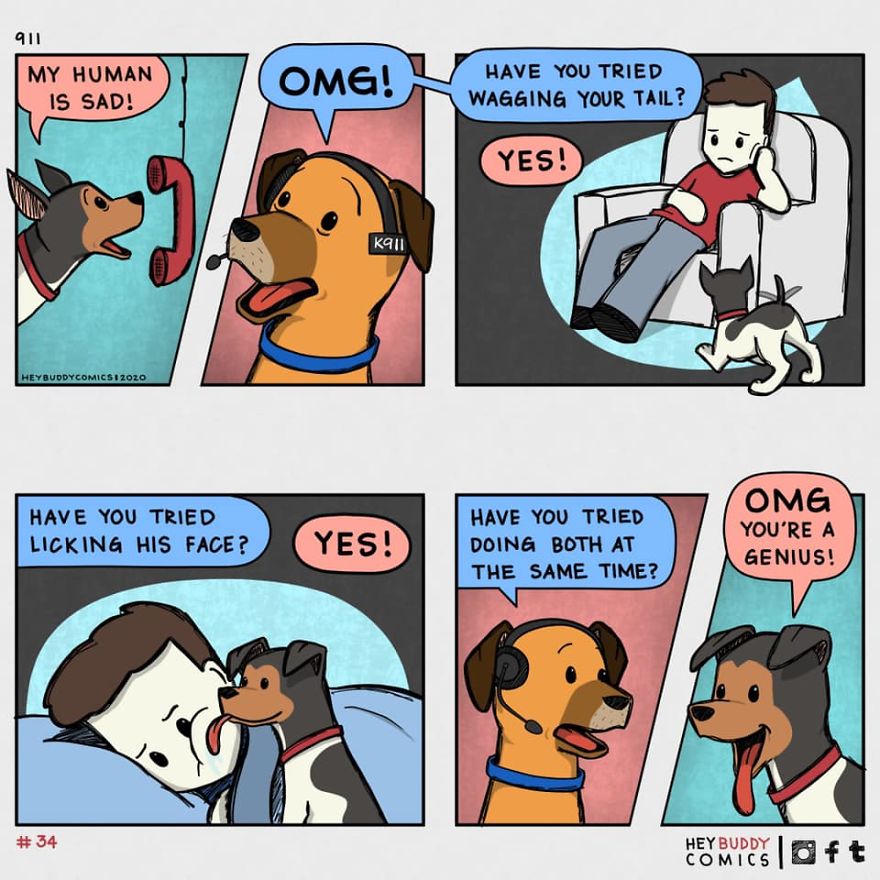 #6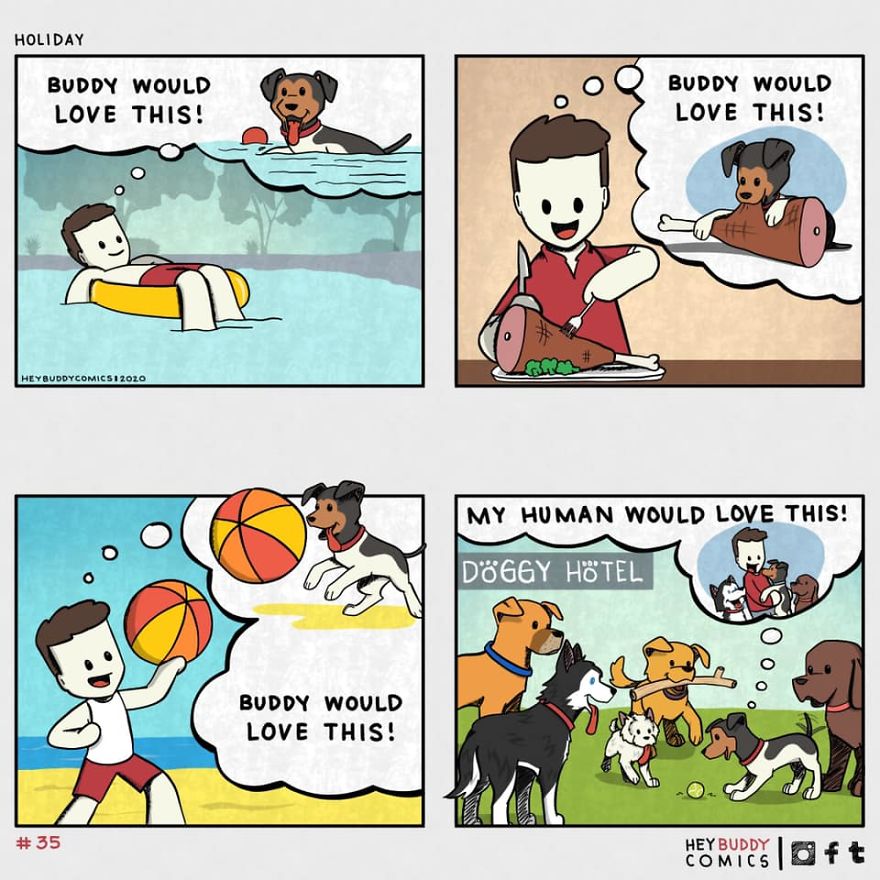 #7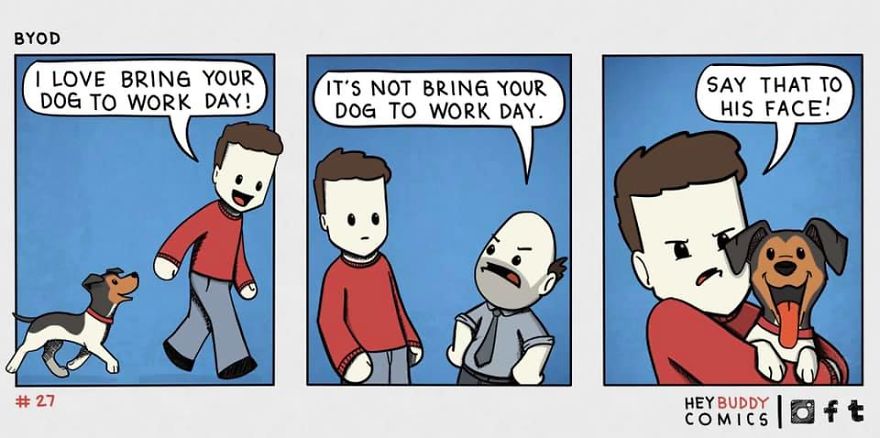 #8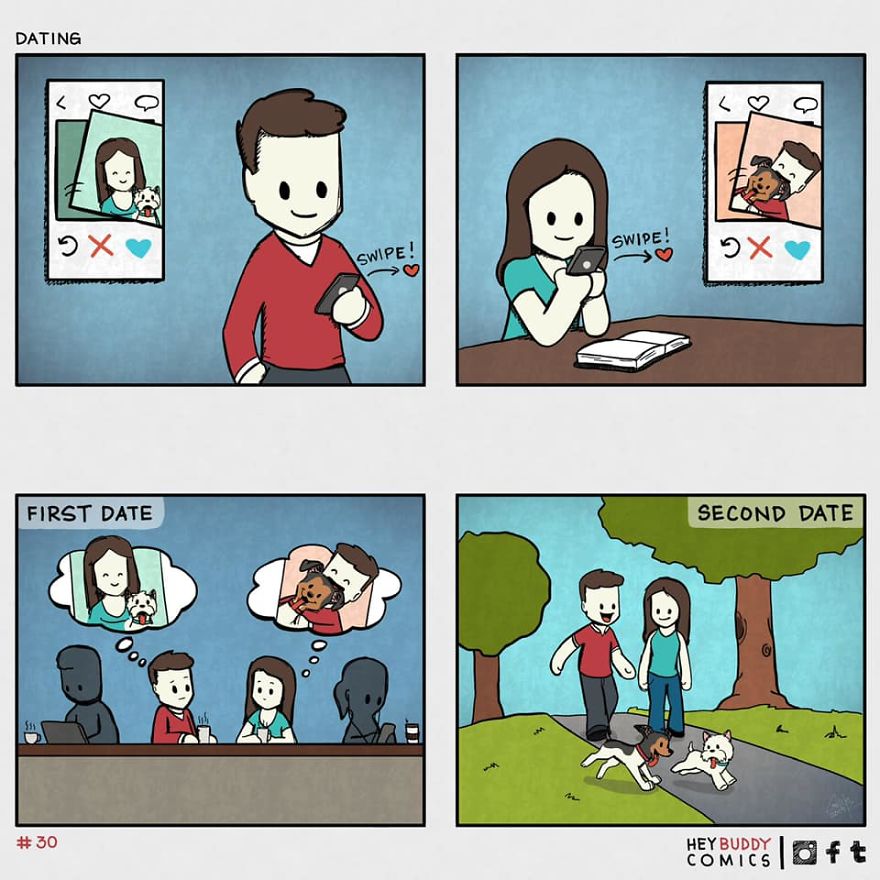 #9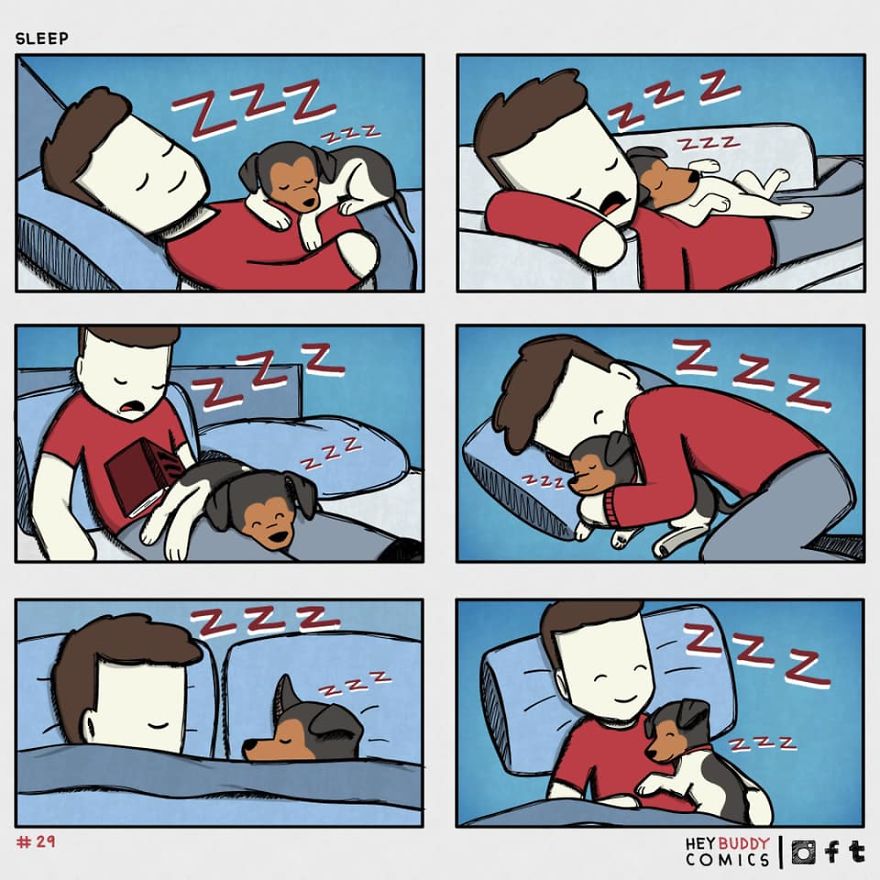 #10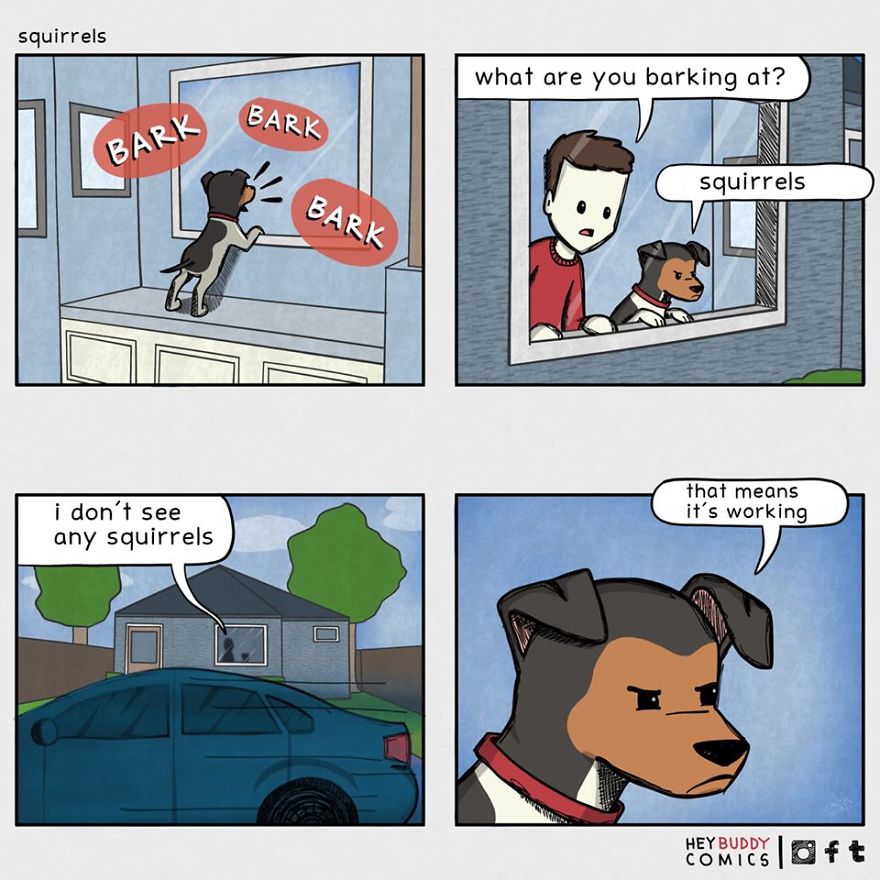 #11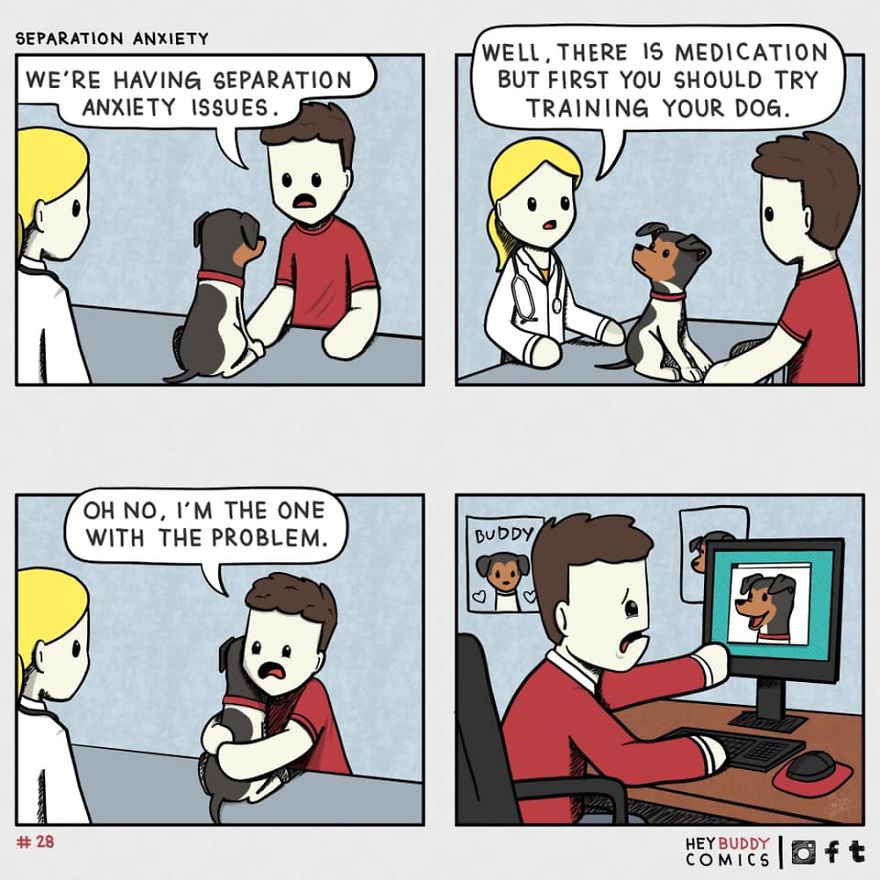 #12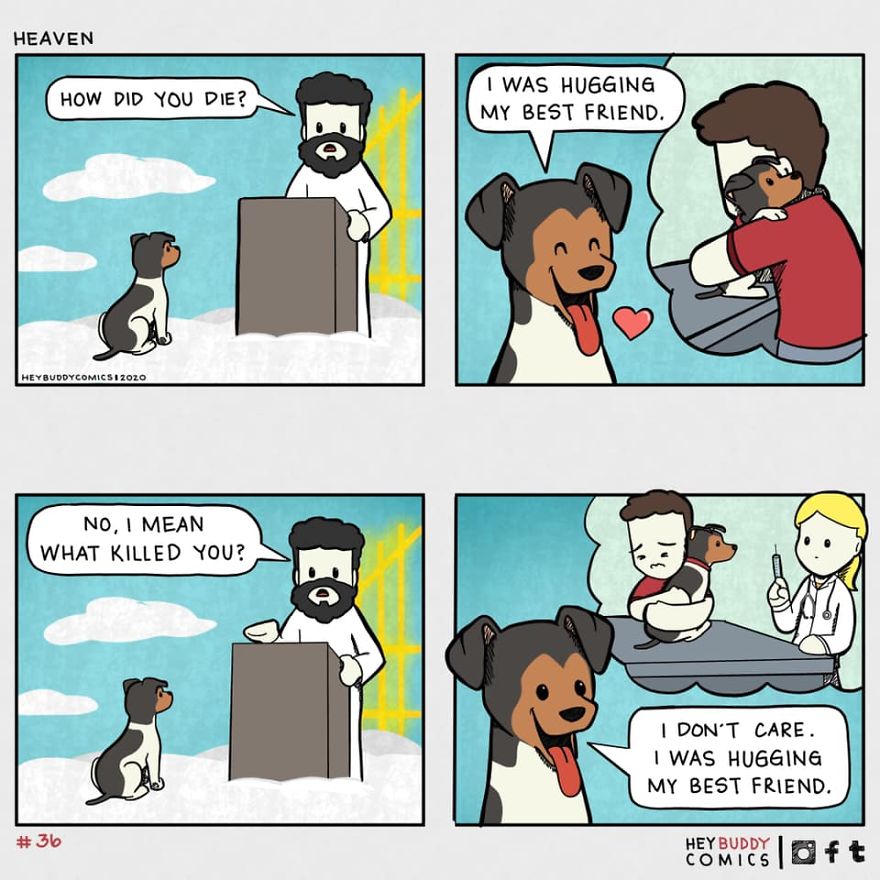 #13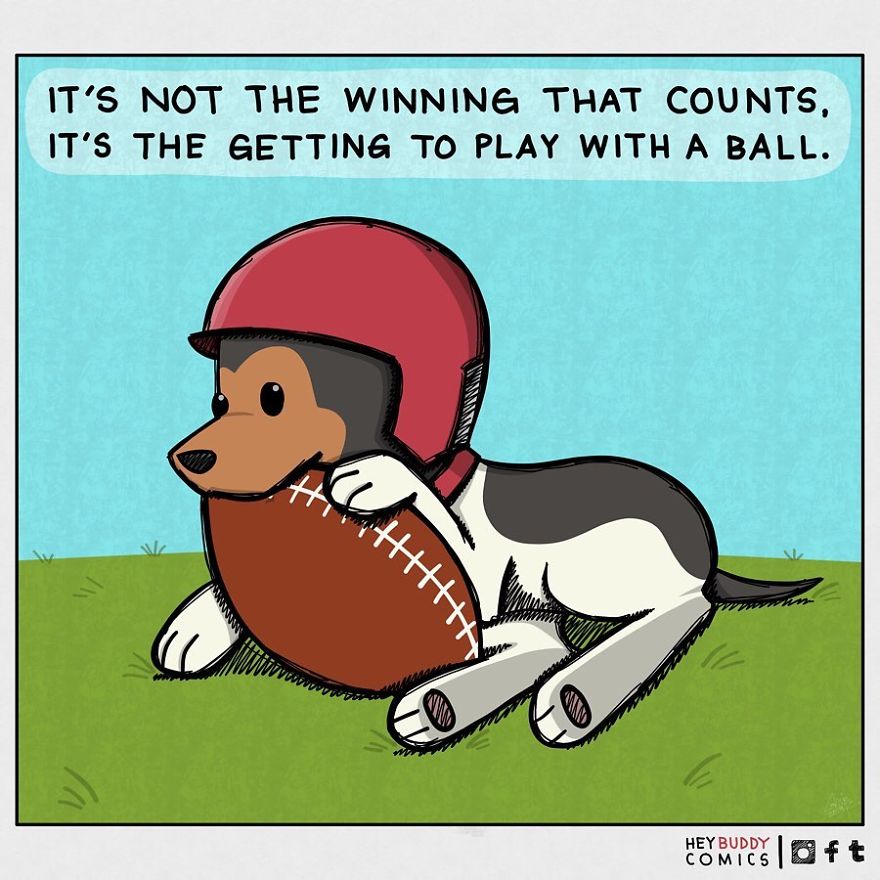 So True, isn't it? We would be a much better race as humans if we all lived by a dog's philosophy. I hope you like them. There are many more you may love, visit Hey Buddy Comics.
https://www.instagram.com/p/CCEb4HUBQI4/?utm_source=ig_web_copy_link