Today we have got a story for you. that will melt your heart and fill it with love. This story is about a girl who picked an unused closet in her apartment and turned it into a bedroom for her dog.
Are you ready to see the results of this transformation? Trust us, it's the most adorable thing you'll see today. So get ready for it?
Here is what Cupid's room looks like: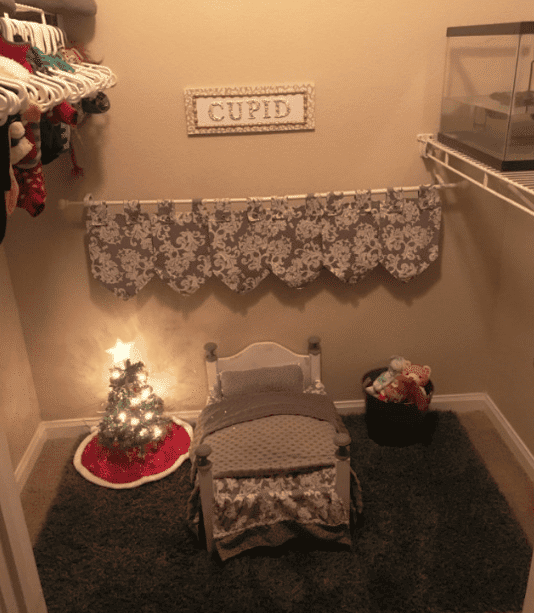 This is literally the most wonderful thing anyone of you have seen in a while.
The little bed, a bucket full of toys, multiple hangers with tiny Cupid's articles of clothing, and the ultimate wall hangings that give all the purrfect vibes.
And, the best of all is the festive decor with the tiny beautiful Christmas tree.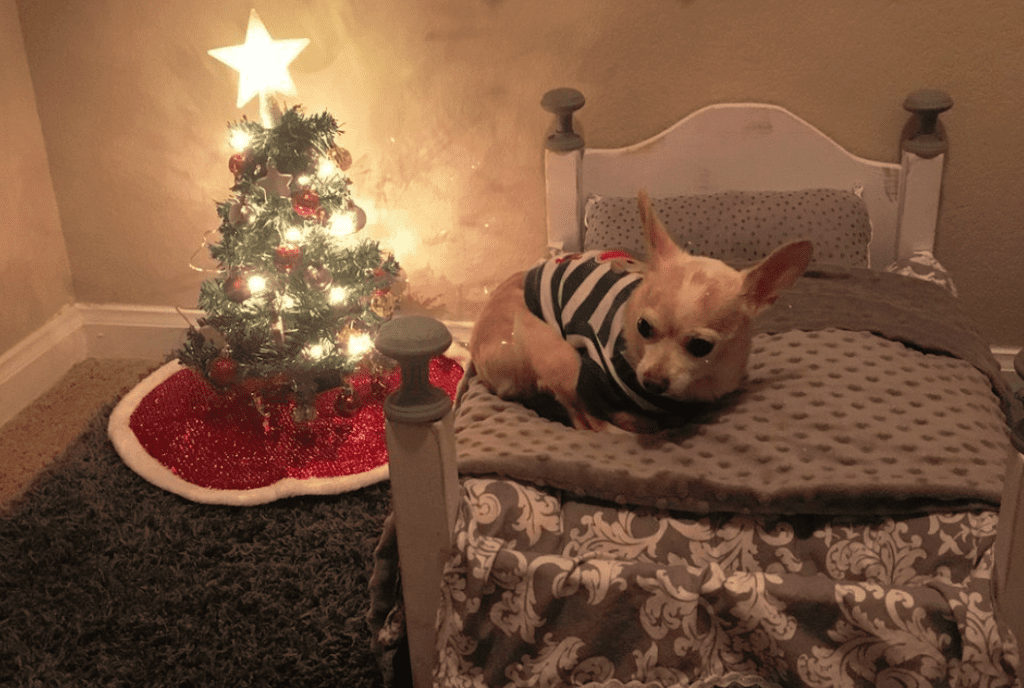 Cupid is a Chihuahua, and she has been Betsy Redfern's best friend since she was in class 3rd.
The two share a special bond for the past 12 years. When it was time for Betsy to leave home for college, Cupid naturally wanted to go along.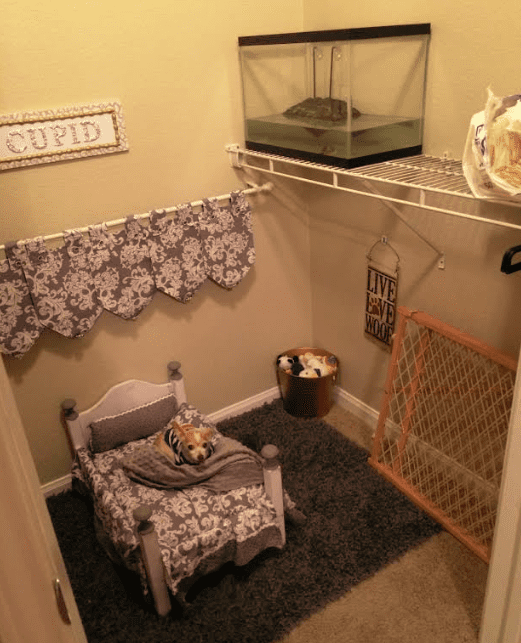 Betsy wanted Cupid to be comfortable in the new apartment, so she literally made all the efforts to ensure that her four-legged friends got the best space in the apartment.  Also, on the top right corner, you can find her turtle Caru who lives in a water tank.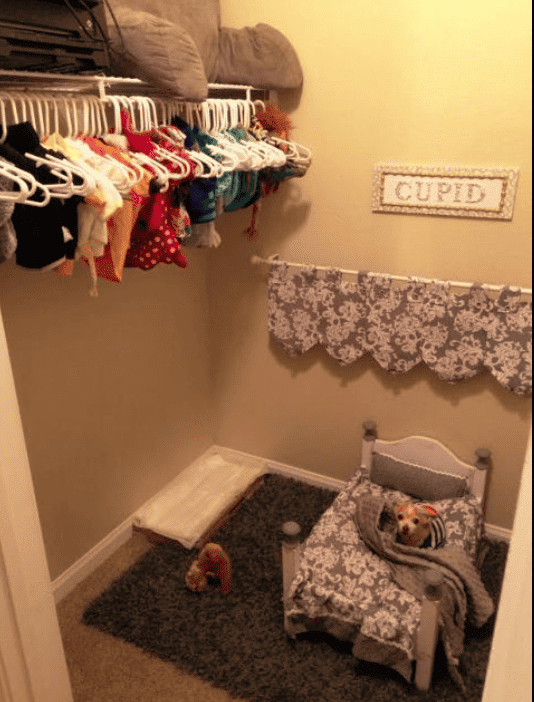 All Betsy's efforts did make Cupid feel that she owns the place. The detailing and the decor of the room is absolutely perfect and we can't get over it.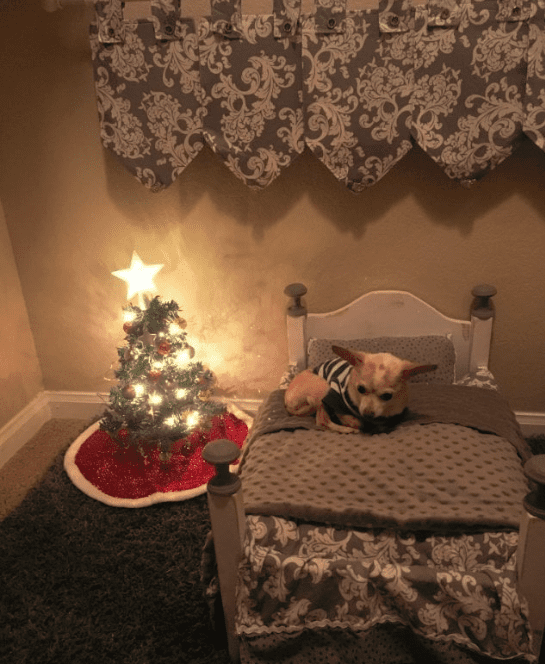 Would you do something special like this for your pet to feel comfortable? Have you ever created a cat or dog home? We want to know your thoughts about this ultimate pet room. Leave your thought in the comment section below, and come back for more fun stories like this only on Hiptoro.