CNN has reportedly filed a federal lawsuit against the Administration of Trump this Tuesday and demanded that the White House must restore the press credential of CNN's star reporter Jim Acosta after Acosta was suspended the previous week. But the Secretary of Press has called the move as more of a grandstanding move from CNN.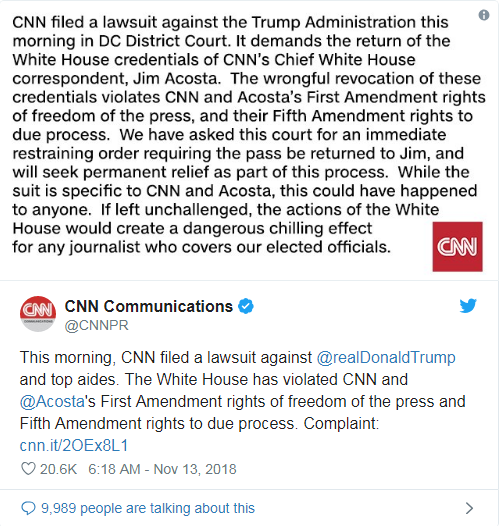 The White House has allegedly yanked Acosta's pass after the star reporter got into a controversial debate with President Trump. Acosta even refused giving up the microphone as the press from different media outlets were looked at him. It is a brand new case of Trump where he has clashed with Acosta, CNN correspondent for the White House. Trump has called the scenario as fake news.
CNN has also said that the suit is specific to Acosta and CNN, but it can happen to anyone. According to CNN, the actions taken by the White House left quite a lot unchallenged which might create a dangerous and chilling for any journalist who is in charge of covering the elected officials.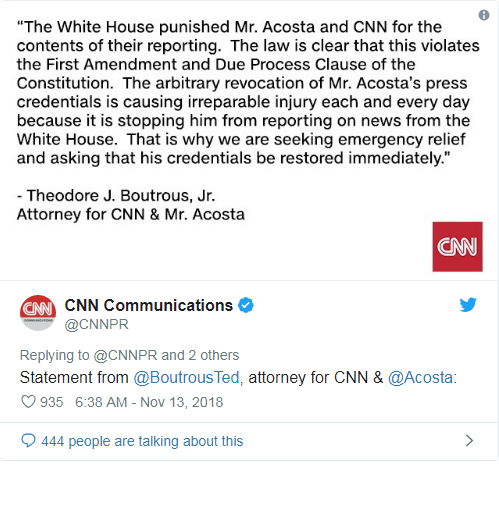 The Press Secretary Sarah Sanders has reportedly issued a bitterly critical statement and called the move as "much more grandstanding from CNN" by pointing out that there are other reporters from CNN who are still allowed to enter into the premises of the White House.
The press pass of Acosta for accessing the White House was reportedly suspended "until further notice" following his engagement in a contentious back-and-forth related to the migrant caravan that worked its way and got through Mexico. Trump has characterised the caravan is nothing but an invasion, the term that Acosta objected and led to a big fiasco.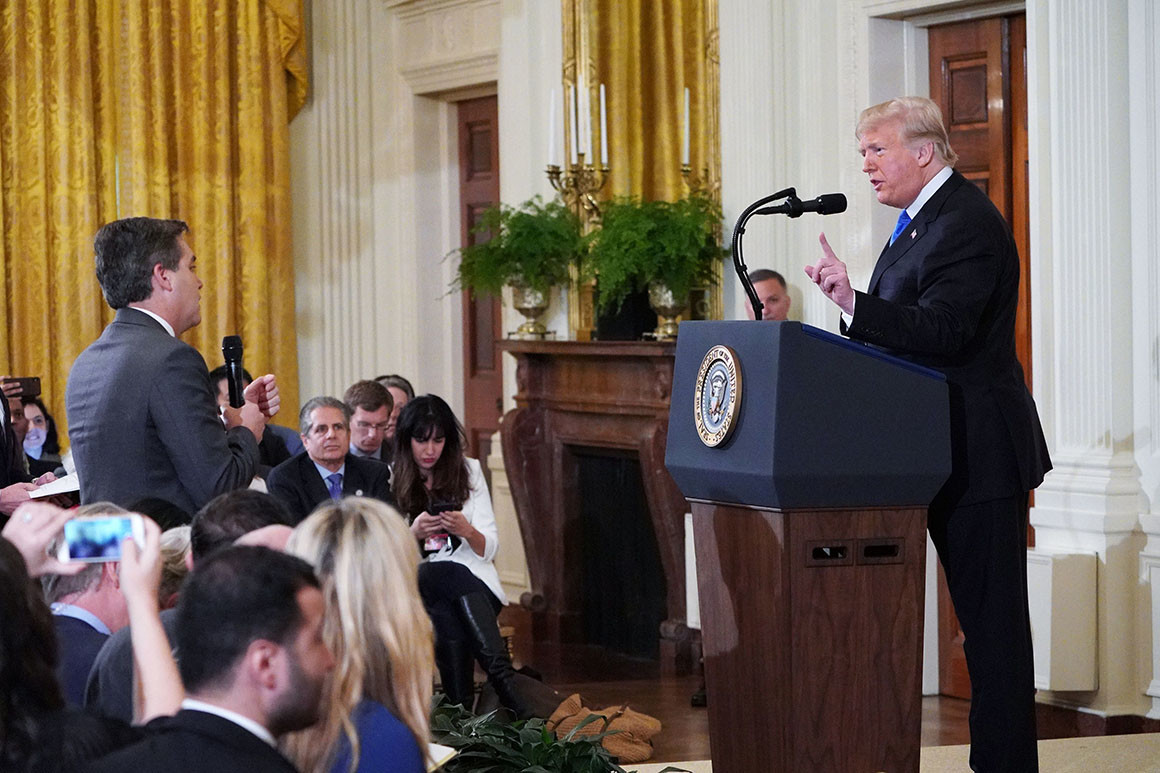 Most of the news outlets have reportedly accused Sarah Sanders of utilising a doctored video as, but this wasn't enough for the press secretary to back down from her decision.