Clint Capela can be traded by the Hawks since they are trying to get their hands on the Raptors' Pascal Siakam. There are a few teams interested in the 29-year-old, but they do not know if the Hawks would negotiate over the price and offers or if have they put a tag on the player. The Hawks probably need a certain amount for their center and it is not known if they would settle for less money with a better package or not.
But anyways, Clint Capela would be traded off, and teams have already started monitoring him. Here are 3 teams that are most expected to sign Clint Capela!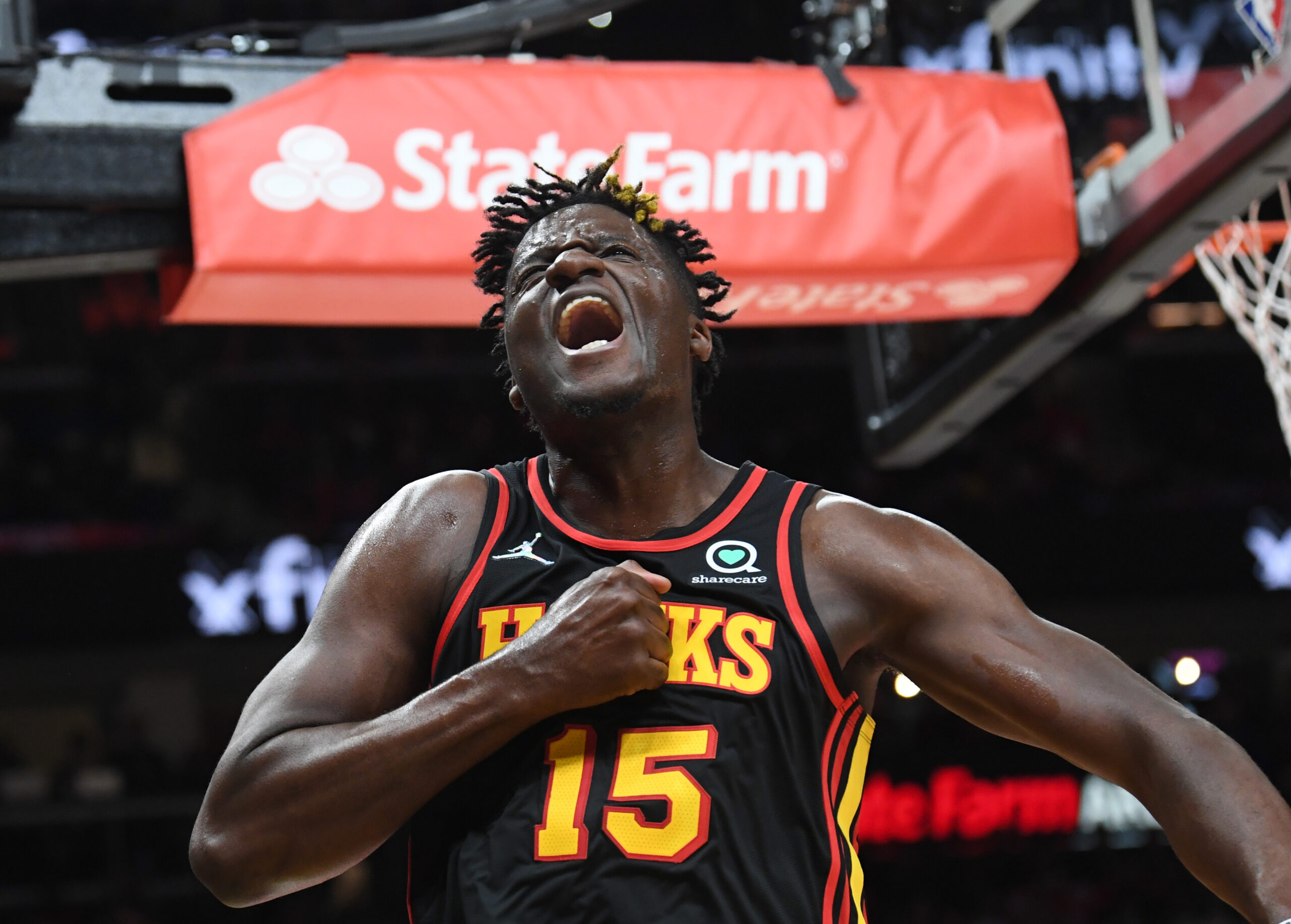 Clint Capela to the Dallas Mavericks?
The most probable destination for Clint Capela is the Dallas Maverick. Even though the Mavericks have a lot of rim-running and rim-protecting big players after signing Richaun Holmes and keeping Dwight Powell.
No matter who the Mavericks sign, Capela is far better than nearly all of them. The Mavericks have the package they need to offer for Capela, but it would drain their banks. They would also have to hope that nobody offers more than them.
Will the Hawks eventually trade for Pascal Siakam?

What else would need to be included, and should the Mavericks attempt to land Clint Capela? 🤔

Who says no to this three-team blockbuster?

(via u/ahalaby51 on https://t.co/EzrHobw7ZV) pic.twitter.com/XfEvFXeOWw

— Fanspo (@fanspo) July 19, 2023
Clint Capela to the San Antonio Spurs?
The Spurs need Capela more than anybody in the race, they lack a player like him in their squad. They did sign Wembanyama but he'd not like to play on the wings to stay away from the physical strength one has to face on that position.
Capela would love to play where the Spurs want him to but they might decide to save their money and players for another trade. Wembanyama might have to play against his desire.
A theoretical trade of Pascal Siakam to the #Hawks that features Clint Capela would open the door for the #Mavs to join the trade as a third team or pursue a separate deal with Toronto for Capela.

H/T @TheSteinLine #NBA #TrueToAtlanta #Mavericks #MFFL pic.twitter.com/aJsMj3C7nv

— NBAWire (@officialNBAwire) July 16, 2023
Clint Capela to the Oklahoma City Thunder?
The Thunders would like to play Chet Holmgren alongside Capela and that might bear fruit for them. Capela is a rim protector and Holmgren functions as a shot blocker on the weak side.
The Thunders can offer a package none of the other two can, they have all they need to get Capela.
The rumors will go on but these three teams are the top contenders to land Clint Capela. We'll keep you updated.