The world was concerned about Cleveland's future when their star performer LeBron James started living in Los Angeles. However, it seems that Cleveland had a surprise in their minds.
The downtown in Cleveland woke up Friday morning to find a billboard saying,
"Welcome to Ohio, LaMelo."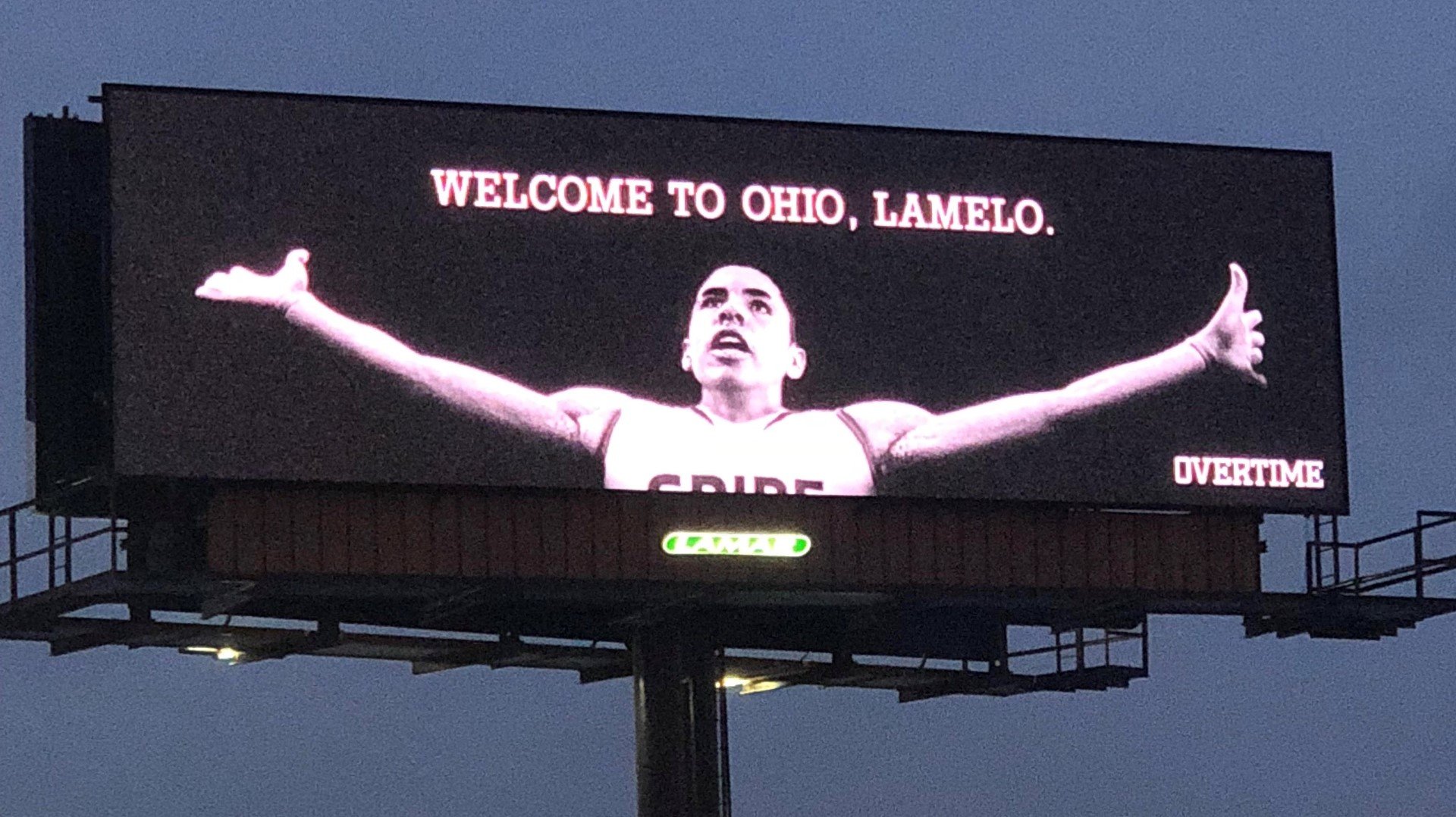 Source- Twitter
And just below it was the picture of the upcoming sensation LeMelo Ball. Ball had announced on Tuesday that he is going to take admission in the senior year at Spire Institute. He will finish up his leftover high school education and play basketball simultaneously.
Ball left the Chino Hills High School last fall. He went on to play professional basketball with his brother in Lithuania. He then returned to take part in the Junior Basketball Association this summer.
In the class of 2019, Ball is a five-star recruit. He was trained under the guidance of his father LaVar, who runs the Junior Basketball Association in the states.
Source- CBSSports
With roots in Patna, I am a Mechanical Engineer currently employed in Jabalpur. Working as a Senior Engineer in Heavy Machines Sales, I have been associated with different blog sites in different categories for over a year now. The categories include comics, sitcoms, movies and talent acquisitions.