The New Orleans Pelicans guard CJ McCollum might get traded to the Miami Heat this offseason. The Heat were eyeing to land Damian Lillard, who requested a trade from the Portland Trail Blazers at the beginning of the NBA transfer window. But the Blazers wanted a lot of their star, which, looking at his stats, is also justified and very obvious. The Heat made their offer, but it was rejected. Initially, they tried to land him by involving a third team, but it looks like they have given up and are trying to recruit someone immediately.
The Lehigh Mountain Hawks product played 75 games for the Pelicans last season and averaged 20.9 points, 5.7 assists and 4.4 rebounds per game while shooting 38.9 percent from beyond the arc. The Heat are highly unlikely to get the Blazers' point guard now. Should they consider landing the Pelicans' guard? Here is all the information you need about the trade between the New Orleans Pelicans and the Miami Heat involving CJ McCollum.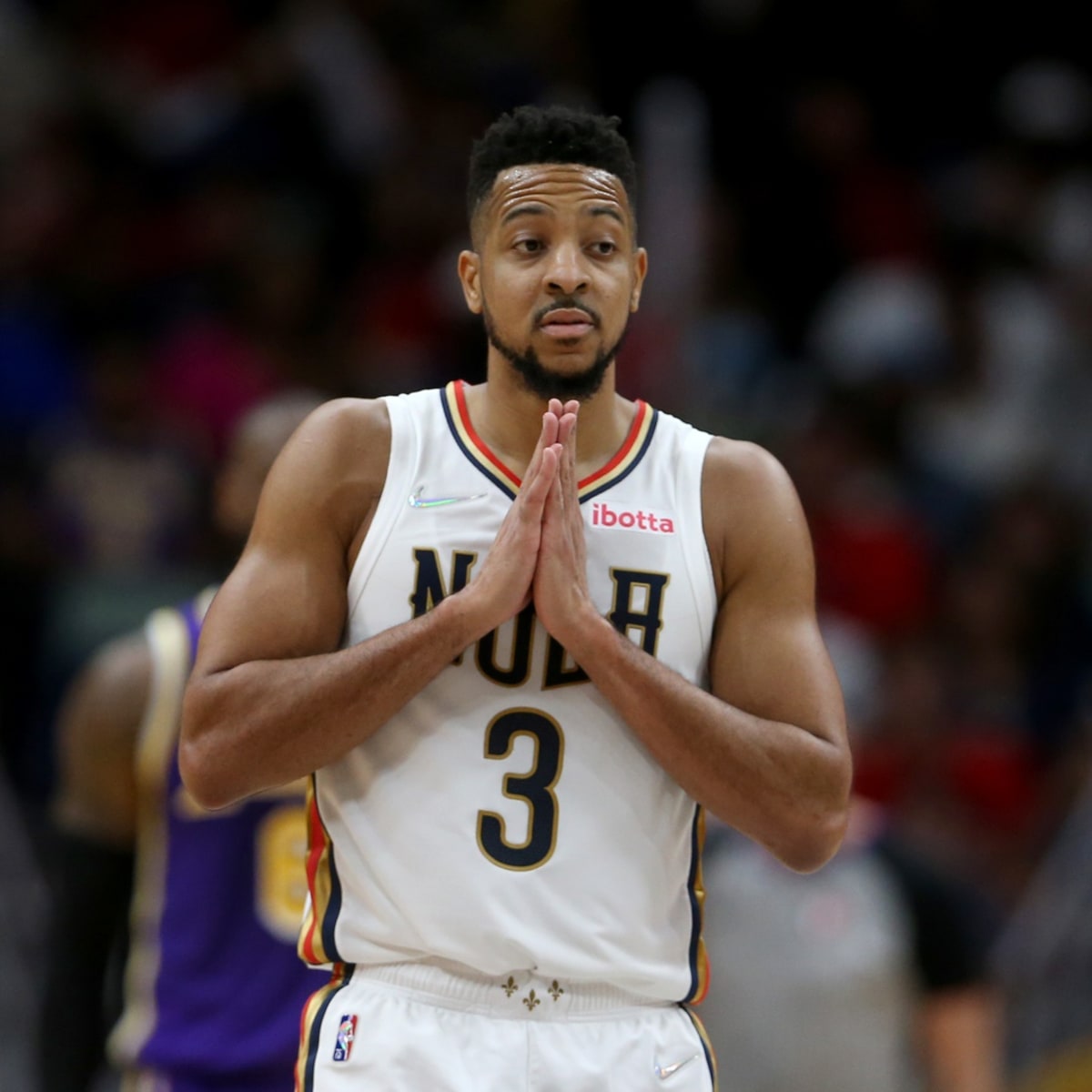 What would the Heat offer for CJ McCollum?
The Heat are expected to offer Kyle Lowry, Nikola Jovic, and a top 10 protected first-round pick in exchange for the Pelicans' #3. Although Lillard said that he would not report to the training camp if he is traded to any other team than the Heat, the Blazers are listening to other offers as well. Should the Heat wait for some miracle?
Most career games with 25+ PTS on 0 FTM:

41 — Klay Thompson
29 — Buddy Hield
22 — CJ McCollum
21 — Nikola Vucevic

Certified shooters…and Vuc. pic.twitter.com/45yCi3Em6N

— Extra StatMuse (@extrastatmuse) September 5, 2023
Why would the Heat like to sign CJ McCollum?
The Heat does not have any other option. They tried to land Damian all summer but failed to do so, and now they are pushed to the wall; they have to sign somebody. McCollum is a brilliant player and would be able to sync with Jimmy Butler and Bam Adebayo easily.
EIGHT STRAIGHT seasons of over 20 PPG! 💥#GLeagueAlum CJ McCollum was in his bag last season with averages of 20.9 PPG, 5.7 APG, and 4.4 RPG for the @PelicansNBA. #BESTofNBA pic.twitter.com/ngNCyU2GaA

— NBA G League (@nbagleague) September 9, 2023
Why would the Pelicans trade-off CJ McCollum?
The 31-year-old struggles at defense, and although it would not be a problem for the Heat, it has been one for the Pelicans. They are getting two quality players and a protected draft pick, which they can use to land some other star.
Will the Heat manage to land Damian somehow? Will McCollum be the answer to the Heat's problems? We'll keep you updated.