Once upon a time, there was a hungry stray cat that entered Southwark Cathedral and never left. The name of this cute kitty was Doorkins Magnificat and she got too cozy in the Cathedral that she refused to leave the place.
Dean Andrew Nunn says that the kitty made "the place softer and gentler and more accessible for the thousands". Sadly, this adorable kitty passed away on 30th September. After that, Southwark even held a memorial service for the cat. Dean said thank God for "giving us such companions out of your good creation."
Scroll down to see the pictures.
Doorkins Magnificat was once a stray cat who found a loving home at Southwark Cathedral on a cold winter day in 2008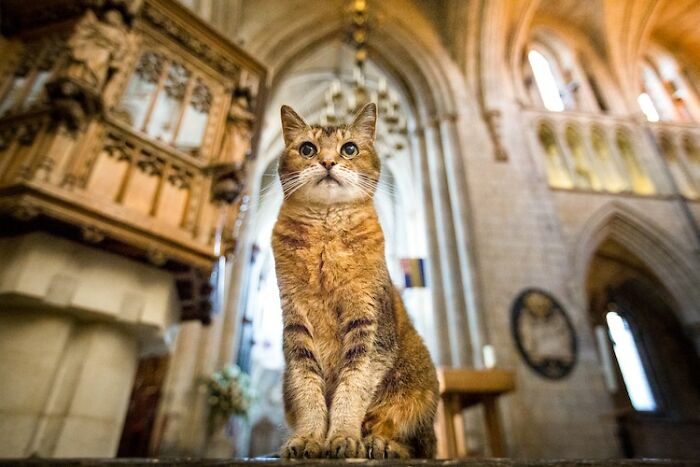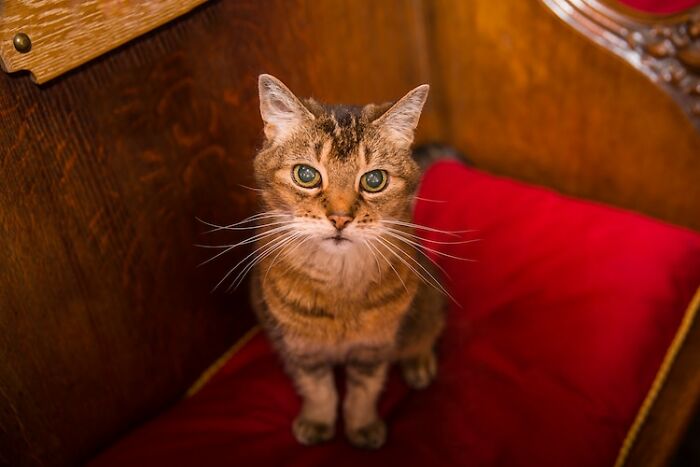 The feline became a vital part of the church's community, capturing the hearts of clergy and visitors alike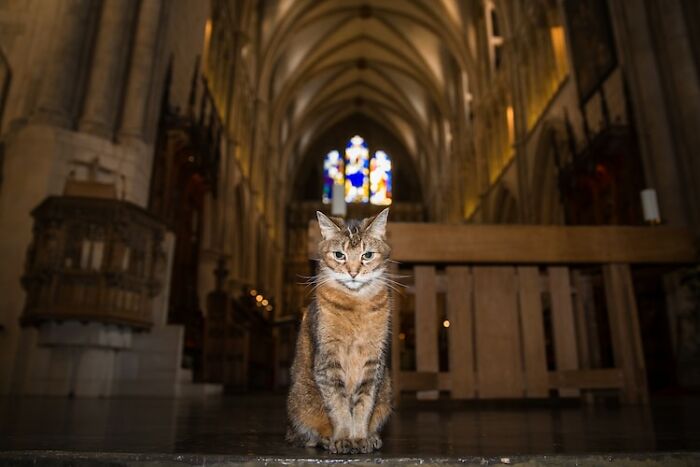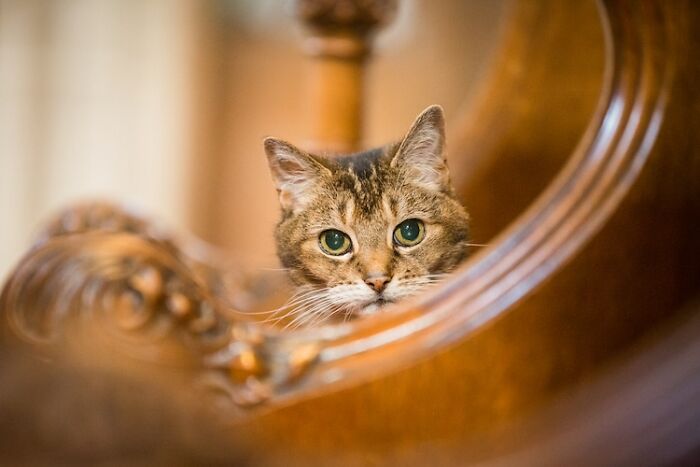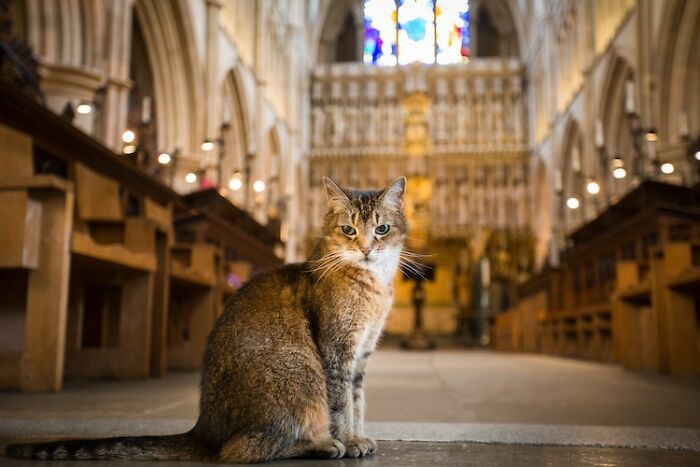 "What would we do without the pollinators? Where would we be without those carrion animals and birds that help clear up the environment? We all have a part to play and some animals have become friends and companions."
As for Doorkins, she became "the focus of so much love and affection because we all need someone or something to love." In fact, "Many people found they could love her," the Dean said.
In 2017, Doorkins started having serious health problems and on September 30, the beautiful girl had a stroke and passed away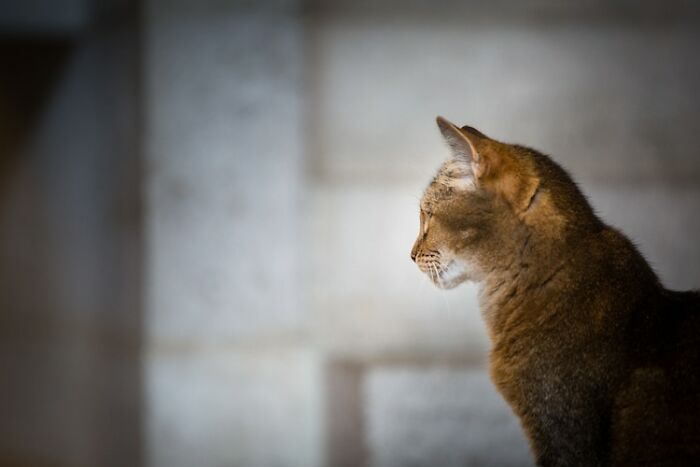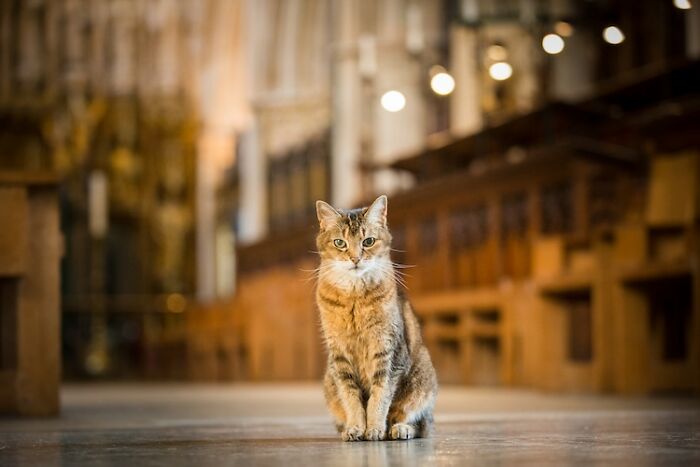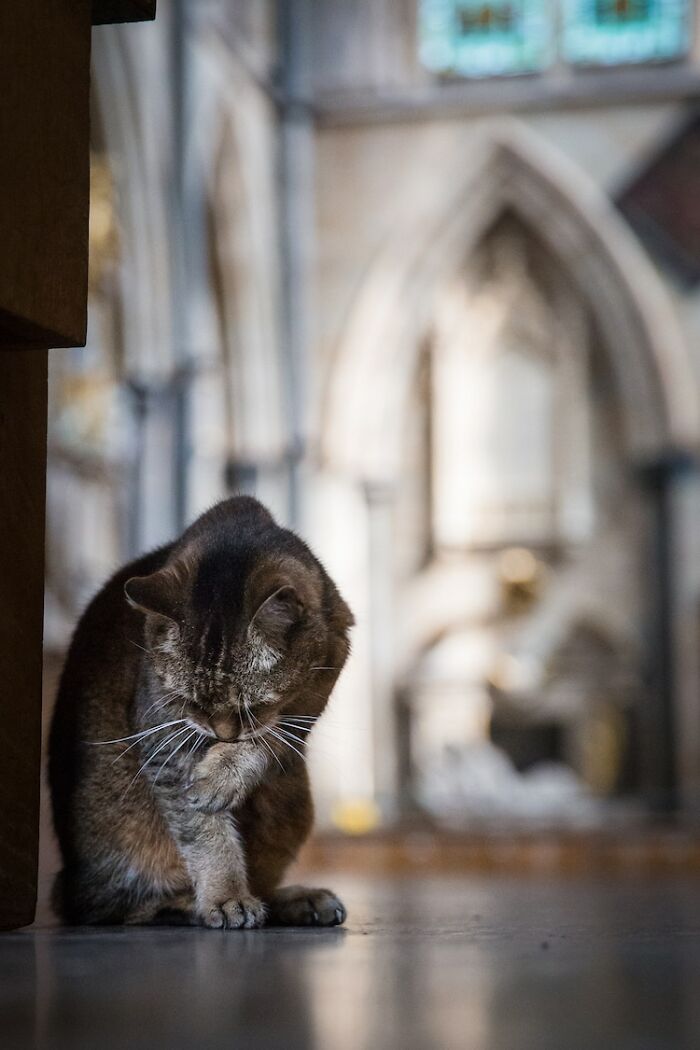 "We couldn't control her behavior. That meant that we had to relax". "Being disruptive meant that we couldn't stand on ceremony. Brits love ceremony, but sometimes we have to chill out and that is what Doorkins helped us to do."
"It meant that those who might be intimidated by formality found a way into sacred space," Andrew Nunn recounted.
But the godsend Doorkins Magnificat will always be remembered with love by whoever had a chance to meet her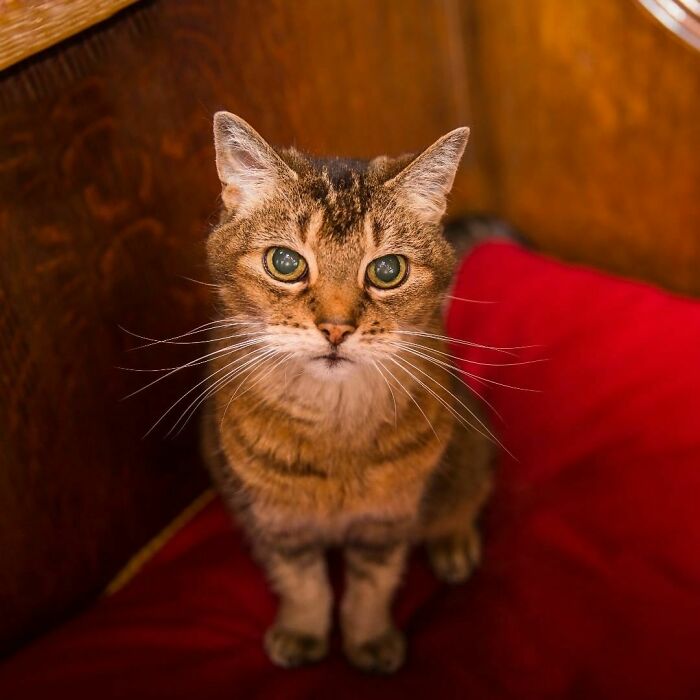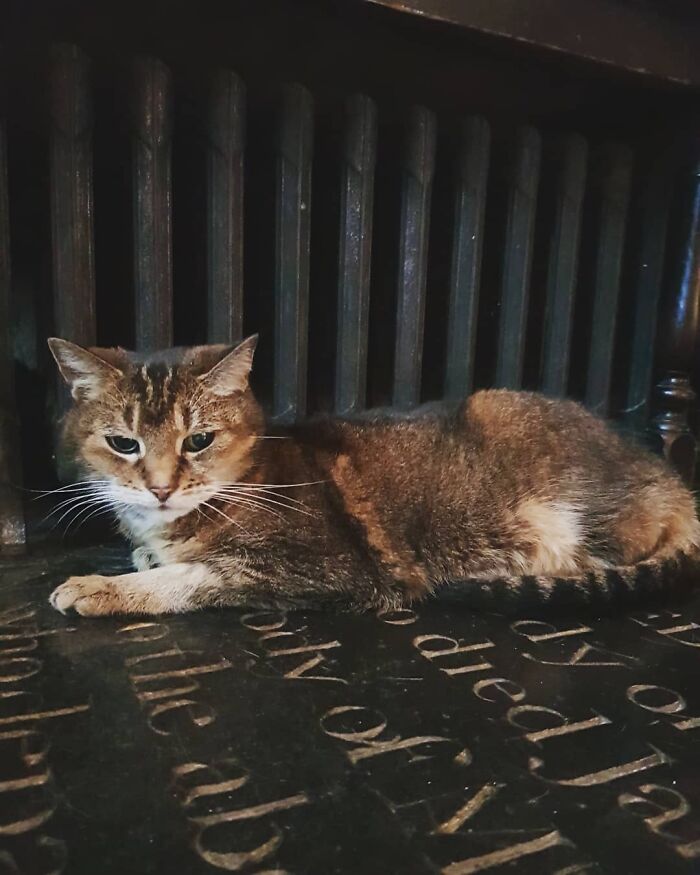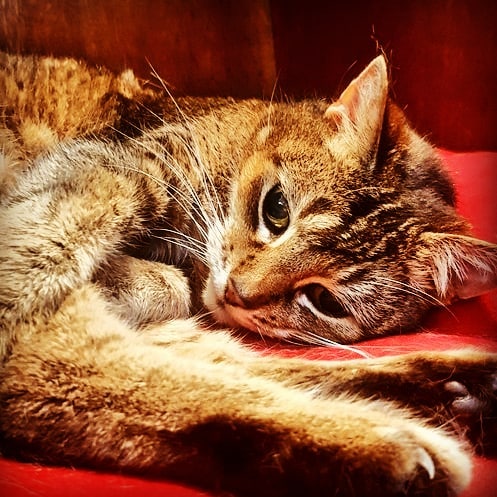 "She met Her Majesty The Queen and was present at more services than most of us. The kitty was photographed by thousands of people and had a book written about her. She has been a blessing to us in so many ways. We will miss her."
The Cathedral held a memorial service for Doorkins Magnificat which was broadcast live and had 22,473 views
And this is what people had to say about the beloved kitty