The Intriguing Anticipation Surrounding Christopher Nolan's Latest Movie
In the thriving, dynamic sphere of international cinema, where both competition and creativity are genuine, a director's name that consistently shines like a North Star in this crowded sky is Christopher Nolan. Renowned for his artistic audacity and unparalleled storytelling prowess, Nolan has built a reputation as one of his generation's most celebrated and coveted filmmakers.
His most recent cinematic endeavor, Oppenheimer, continues his trend of diving into intense, profound narratives. This time, he pivots his directorial lens towards a historical epoch of monumental significance: the creation of the atomic bomb amidst the chaotic backdrop of World War II.
Given the subject, it's a film that is as much about scientific breakthroughs as it is about the ethical and moral implications that follow.
The film's narrative undoubtedly ripples with historical gravitas, particularly when considering the devastating bombings of Hiroshima and Nagasaki. These horrific events imprinted indelible scars on the global consciousness, especially within Japan, forever altering its sociocultural landscape.
Consequently, it is easy to understand why speculation and apprehension have shrouded the potential release of Oppenheimer in the Land of the Rising Sun.
However, in this era of instant information and rapid sharing, it's crucial to distinguish between verified facts and rampant rumors. Recent reports have flooded social media platforms, alleging that Japan has issued an outright ban on the film. But before anyone jumps to conclusions, it is wise to sift these assertions through a fine sieve of skepticism.
Rumors, especially those increasing online, can often distort the truth or even veer entirely away from it. Without concrete evidence or official statements, it's imperative to approach such assertions with a healthy degree of caution, ensuring that one's understanding of the situation remains rooted rather than speculation.
Oppenheimer in Japan: Between Confirmation and Speculation
To bring some much-needed clarity to the swirling vortex of rumors and conjecture, it's necessary to stress a key fact. No official declaration indicates that Oppenheimer will be bypassing a Japanese release. However, this is not to be mistaken as a confirmation of its premiere in Japan.
No such announcement has been made, leaving the film's release status in Japan shrouded in ambiguity.
The film's global launch, slated for July 21, is looming on the horizon, casting long shadows of anticipation. Drawing from this timeline, one could reasonably hypothesize that if the film eventually graces Japanese screens, it would likely unfurl sometime beyond this date. The absence of a definitive announcement leaves the door open to possibilities, encouraging patient waiting rather than unfounded speculation.
The narrative surrounding the film's release becomes further nuanced when considering Universal's input, the powerhouse studio behind this potentially controversial film. A spokesperson from the studio, speaking to Variety towards the end of June, shared an intriguing bit of information.
They revealed that "plans have not been finalized in all markets."
This cryptic statement implies an ongoing state of flux regarding the film's release dates in certain regions.
To unravel this statement, it suggests that conversations are still in progress and negotiations are ongoing, which leaves the final release dates of Oppenheimer in these areas an open question. It serves as a reminder that the global distribution of cinema is a complex puzzle involving myriad factors and considerations that go far beyond simple logistics.
Nolan's Vision: A Global Audience
At the helm of Oppenheimer is none other than the incomparable Christopher Nolan, a master storyteller and a visionary in contemporary cinema. On July 14, at the much-anticipated premiere of the film, he took a moment to share his ambitions for this latest labor of love.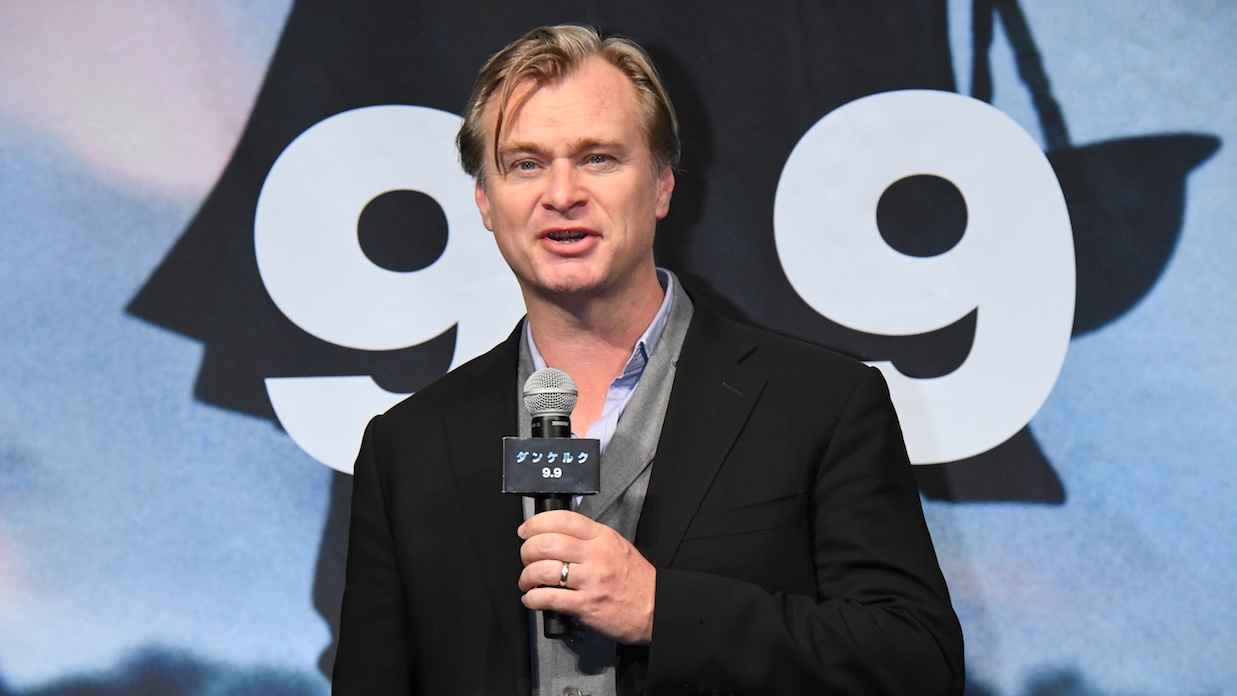 He voiced his heartfelt aspiration for Oppenheimer to reach as far and wide an audience as possible across the globe. This hope springs not merely from a desire for commercial success but also a belief in the transformative power of storytelling. Nolan wishes for the film's historical narrative and associated implications to resonate with viewers from all walks of life, stimulating discourse and reflection.
However, in the same breath, Nolan also acknowledged the sobering realities of international film distribution. With a note of practicality that bespoke his seasoned experience in the industry,
he conceded that "films don't come out everywhere all at the same time."
This statement underlines the complex logistics involved in coordinating a global film release. It considers the myriad factors, such as distribution rights, cultural sensitivities, and market strategies, that can impact the rollout of a film in various territories.
Despite these hurdles, Nolan displayed a sense of cautious optimism as he contemplated the film's trajectory in "other markets." His pragmatic yet hopeful demeanor indicates confidence in the film's potential to navigate these complexities, possibly alluding to Oppenheimer's universal appeal and thematic depth.
This balanced perspective—blending ambition with reality—exemplifies Nolan's maturity as a filmmaker, even as his audience worldwide eagerly awaits the chance to witness his latest cinematic masterpiece.
Contrasting Fortunes: Oppenheimer vs Barbie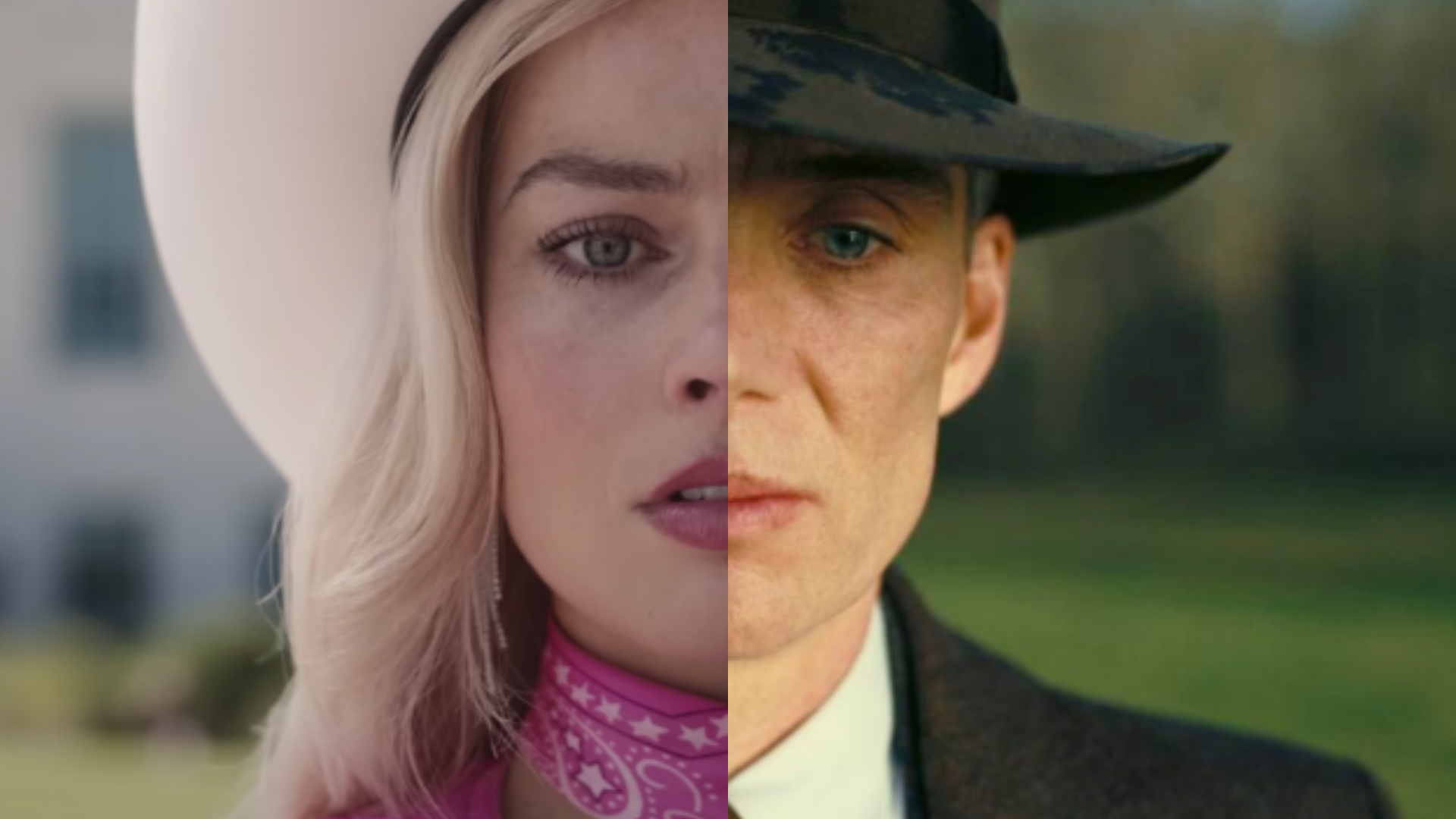 The world of cinema, always abuzz with chatter and speculation, has recently found itself captivated by an unlikely rivalry stirring up quite the storm. The contenders? None other than Christopher Nolan's intense historical drama Oppenheimer and the much lighter, yet culturally significant, Barbie movie.
In an unexpected twist in the release schedule, both films are slated to debut on the same day, setting the stage for an intriguing clash of genres, themes, and viewer demographics.
This unprecedented face-off has ignited discussions among critics, movie buffs, and casual viewers alike. Each camp seems to be placing its bets, wondering which film will dominate the box office and capture the hearts of audiences globally. In this cinematic tug-of-war, each film carries its unique appeal, making the outcome all the more unpredictable.
However, there's a noteworthy divergence in the paths these two films are treading. While Oppenheimer navigates the murky waters of uncertain release plans in specific regions, Barbie has faced challenges. It has officially been banned in certain regions even before its grand unveiling.
The Barbie movie, particularly, has struck a discordant note with Vietnam. The film won't be seeing the light of day in this Southeast Asian nation due to a contentious element within its narrative. The movie includes a portrayal of a map that references China's proclaimed ownership of a substantial section of naval territory. This territorial claim has long been a flashpoint of dispute with Vietnam and other nations such as the Philippines.
This diplomatic quagmire, represented in a seemingly innocuous map in the Barbie film, has been a long-standing point of contention in international relations.
Various nations have disputed China's territorial assertions, leading to friction and diplomatic standoffs. The film's decision to include such a provocative reference has thus resulted in its exclusion from Vietnamese cinemas, further intensifying the unfolding drama around these two highly-anticipated film releases.
Awaiting Oppenheimer's Global Debut
As the clock ticks steadily towards the grand global premiere of Oppenheimer set for July 21, the air is thick with palpable anticipation. The global cinematic community is waiting with bated breath, from seasoned critics and devoted movie buffs to casual film-goers. All eyes are eagerly trained on the unfolding narrative, a thrilling real-time story in its own right, especially in those regions where the film's release is yet to be confirmed.
Whether Oppenheimer will land in these areas adds suspense to the entire affair.
Each passing minute is a step closer to when the curtains will be pulled back, illuminating the path Oppenheimer will trace on its cinematic journey across the globe. One particular region of interest is Japan, a country intimately linked to the historical events depicted in the film.
The question looming in the minds of many is whether Oppenheimer will ultimately grace the screens of Japanese cinemas. This point of curiosity adds another layer to the rich tapestry of intrigue surrounding the film's release.
However, despite the numerous speculations, conjectures, and unconfirmed reports flying around like proverbial popcorn in the heat of anticipation, one fact firmly anchors the narrative: Oppenheimer is not banned in Japan.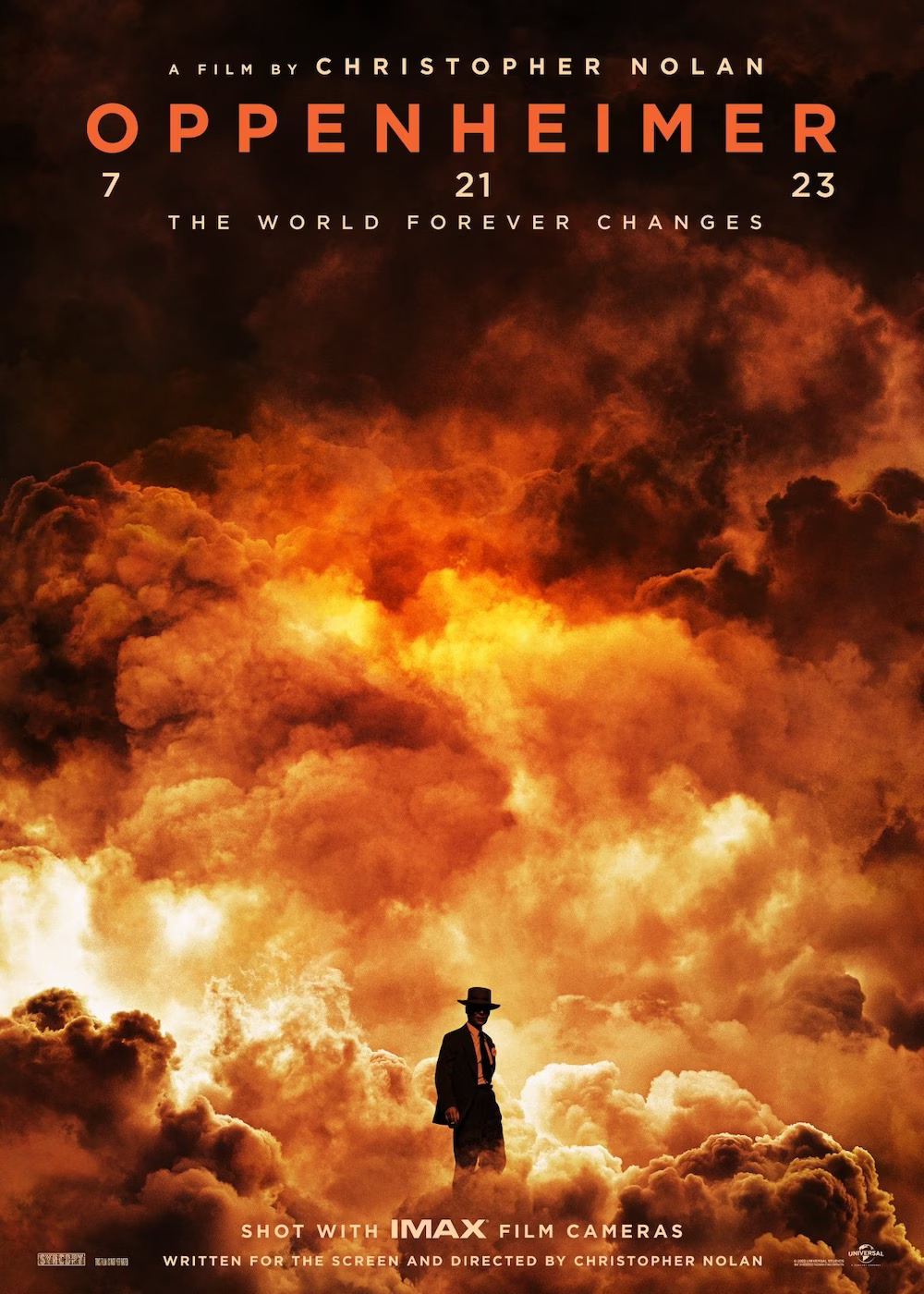 As the drama unfolds and the mystery deepens, we find ourselves amid an enthralling cinematic countdown. A true spectacle is worthy of a Nolan masterpiece, where each passing second only amps up the intrigue, leaving us all eagerly anticipating the climactic reveal on July 21.
So grab your popcorn and watch this thrilling story unfold together!
Source: DigitalSpy