When it comes to the world of film collaborations, renowned director Christopher Nolan and the charismatic actor Cillian Murphy have carved out a niche of their own. A partnership that, in terms of frequency, can only be rivaled by Nolan's work with the legendary actor Michael Caine.
Yes, you heard that right. Nolan and Murphy, together, have crafted magic on the silver screen not once, not twice, but a whopping five times!
This partnership has birthed various captivating films that have captured the hearts and minds of audiences across the globe.
Now, these cinematic wizards are all set to enthrall us once again with their sixth joint venture, a film titled Oppenheimer. This movie promises to deliver another compelling narrative and stunning performances that have become the trademark of a Nolan-Murphy film.
However, before we get lost in anticipating their latest offering, let's pause and take a moment to delve into the past. Let's look at the evolution of this dynamic duo's remarkable relationship. Let's travel through the reel of their cinematic universe that has given us memorable characters and storylines.
This incredible actor-director duo has given us plenty to rave about, from heart-stopping thrillers to mind-bending science fiction. As we eagerly await their newest creation, let's rewind and stroll down memory lane of Nolan and Murphy's illustrious partnership.
Buckle up as we embark on this cinematic journey that is as fascinating as it is unforgettable. Stay tuned; the film reel is about to start rolling!
The Chronicles of a Unique Actor-Director Duo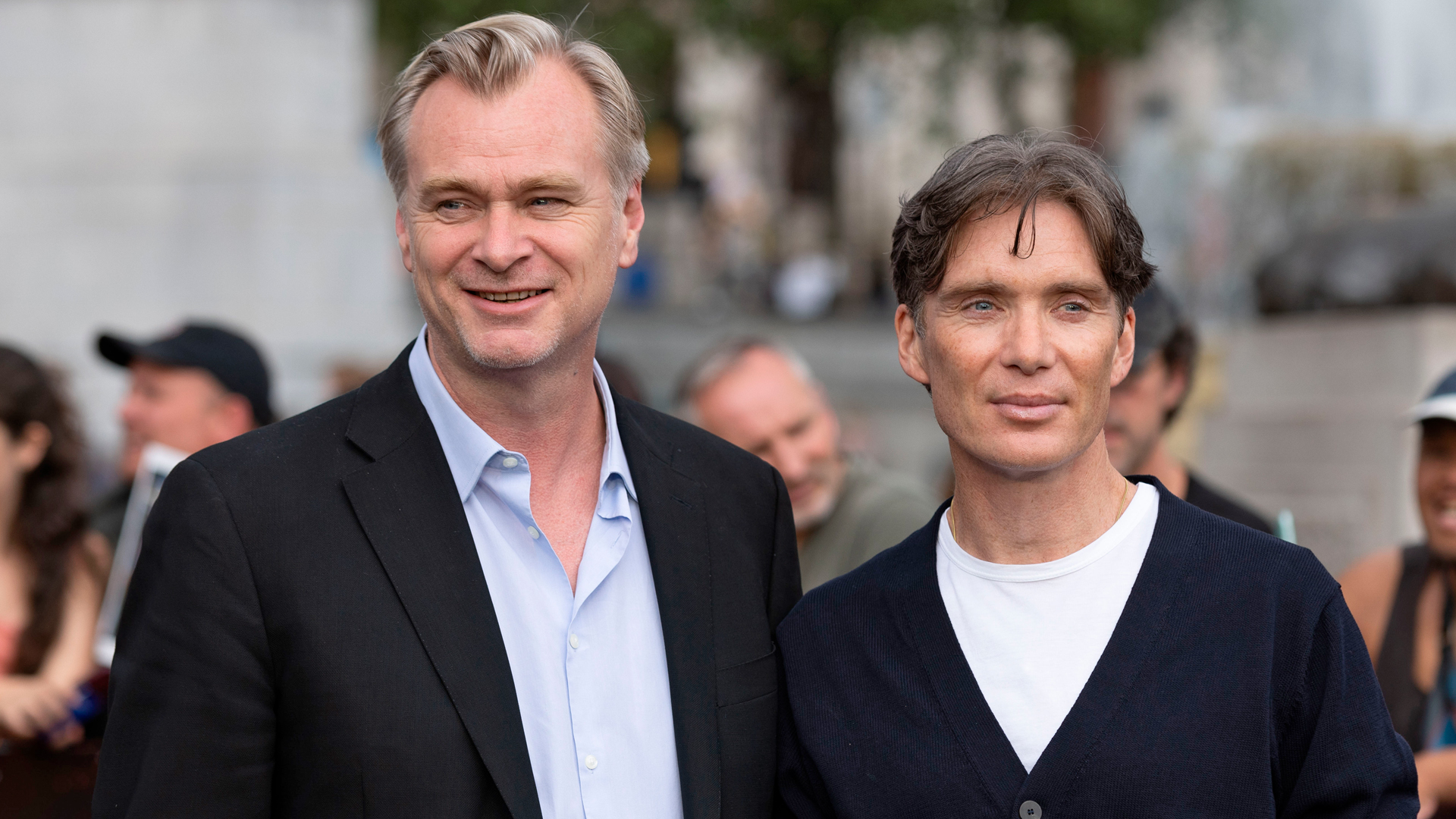 One can't discuss Christopher Nolan's filmography without recognizing the unmistakable talents of the Irish actor Cillian Murphy. From his modest beginnings in supporting roles to scene-stealing performances that stunned audiences, Murphy's influence on Nolan's films is remarkable.
His chameleon-like ability to transform into diverse characters, combined with his enchanting screen presence, has created an enduring impression on viewers and critics alike.
Murphy's journey into the spotlight began with the lead role in the adrenaline-fueled zombie thriller 28 Days Later in 2002. This film was a turning point, catapulting the relatively unknown actor into the public eye. When he auditioned for Nolan's Batman Begins in 2005, Murphy's resume only boasted three significant films.
Yet, his nascent talent was undeniable, leaving audiences and critics intrigued and wanting more.
But his role as the sinister yet fascinating Dr. Jonathan Crane, also known as the Scarecrow, in Batman Begins fully showcased his acting prowess. His chilling and nuanced portrayal of the infamous villain left a profound impact and earned him a reprise of the role in two subsequent Nolan films.
While his collaborations with Nolan have undeniably been pivotal to his career, Murphy has also spread his wings outside the Nolan universe. His performances in films like The Wind That Shakes the Barley and Breakfast on Pluto have received high praise, further cementing his place in the industry.
While diverse in nature, his role in these films was tied together by the common thread of his extraordinary talent and the indelible mark he left on every character he portrayed.
However, Murphy's transformation into the complex and intriguing character of Tommy Shelby in the hit British drama Peaky Blinders shot him to global stardom. His remarkable performance as the troubled gang leader and his compelling screen presence resonated with audiences worldwide, solidifying his reputation as an actor of formidable talent.
As we look forward to the upcoming Oppenheimer, there's no doubt that Cillian Murphy, with his remarkable versatility and captivating screen presence, will continue to be a force to be reckoned with in Christopher Nolan's cinematic universe.
Murphy's Journey with Nolan: Film by Film
Batman Begins (2005)
Murphy took his first dive into the superhero universe in Nolan's Batman Begins. He auditioned for the role of Batman, which eventually went to Christian Bale. Yet Nolan recognized Murphy's potential and cast him as Dr Jonathan Crane, or the Scarecrow. His striking blue eyes, transforming from warm to icy instantly, were perfect for the role of the criminal psychiatrist.
The Dark Knight (2008)
Murphy reprised his role as the Scarecrow in Nolan's The Dark Knight. Despite the film being dominated by Heath Ledger's iconic portrayal of The Joker, Murphy's Scarecrow made a powerful impression, triggering the chaos that unfolds.
Inception (2010)
Nolan's Inception was a mind-bending voyage into dreams and reality, where Murphy played a key role as Robert Fischer. Despite being surrounded by a star-studded cast, his subdued performance as a son yearning for his father's love resonated with audiences.
The Dark Knight Rises (2012)
The third and final installment of Nolan's Dark Knight trilogy saw Murphy return as the Scarecrow. While this might be his most minor role in a Nolan film, his character left a lasting impression.
Dunkirk (2017)
In Nolan's war epic Dunkirk, Murphy was credited only as 'the Shivering Soldier.' However, his portrayal of the only survivor of a U-boat attack added a face to the desperation of the titular battle, highlighting his ability to create impact regardless of screen time.
Looking Towards Oppenheimer (2023)
The highly anticipated movie Oppenheimer, directed by the masterful Christopher Nolan, will hit the big screens on July 21. This film is particularly noteworthy as it symbolizes the sixth time this dynamic duo – Nolan and Murphy – are joining forces to create cinematic magic.
In this promising new venture, Murphy is stepping into the shoes of the intriguing character of Robert J. Oppenheimer, a theoretical physicist whose story is bound to captivate audiences worldwide.
We've seen Murphy's talent flourish under Nolan's visionary guidance in their previous collaborations, and Oppenheimer is expected to be no exception. As the lead in this highly-anticipated film, Murphy is set to deliver yet another riveting performance that will leave a lasting impact on audiences and critics alike.
Nolan, known for his knack for storytelling and crafting complex narratives, brings his unique cinematic style to this film. Coupled with Murphy's immersive and compelling acting, the pair are anticipated to deliver a film that entertains and prompts thought and discussion.
The film industry, fans, and critics are abuzz with anticipation. Oppenheimer is not just another film; it's a testament to the extraordinary rapport between Nolan and Murphy – a director and actor partnership that has consistently proven to be a recipe for success.
As we count down the days to the release of Oppenheimer, we can't help but eagerly anticipate another stellar performance from the extraordinary Murphy, guided by the unique vision of director Nolan. As past collaborations have shown, the melding of their talents is a spectacle not to be missed.
So, mark your calendars, film enthusiasts! A cinematic treat awaits us. Stay tuned and gear up for a thrilling ride into the world of Robert J. Oppenheimer, brought to life by the extraordinary duo of Nolan and Murphy.