Cher had broken up with her much younger lover Alexander Edwards, so perhaps she believes in life after love.
Cher, 76, announced in November that she was happily seeing 36-year-old music producer Alexander Edwards after posting a photo of him on Twitter.
But it appears that the couple has ended up in Splitsville.
According to TMZ, Page Six, and E! Online, the music icon and her rapper lover called it split a few weeks ago.
The cause for their breakup has not been revealed, but E! reports that it was amicable.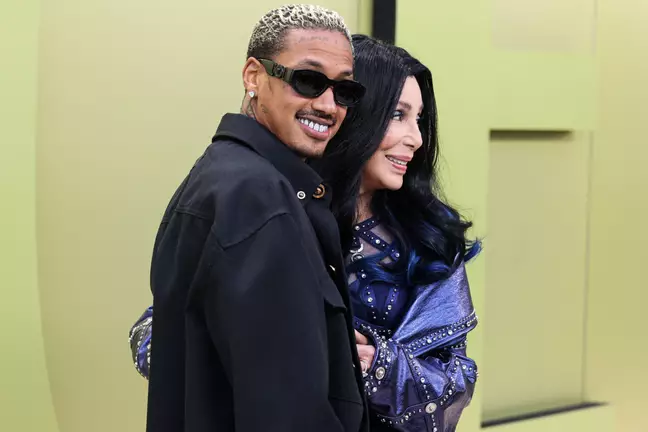 At Christmas, the couple sparked engagement rumors by posting a photo of a very fancy diamond ring and saying she has 'no words' for her beau, who was 40 years her junior.
Cher has now fueled speculation that the couple got engaged over the holidays by uploading a photo of a diamond ring on social media yesterday (December 25).
"THERE R NO WORDS, ALEXANDER, A.E," she said.
While the star did not reveal the meaning of the ring, many people interpreted it as a hint of an impending engagement.
It is now clear that the couple was never engaged and instead merely participated in the rumors about their relationship.
Cher was previously married to Sonny Bono till 1975, after which she married Gregg Allman and divorced in 1979.
Edwards is the vice president of A&R of Def Jam Recordings, which has artists such as Rihanna, Pusha T, Nas, Public Enemy, and Justin Bieber on its roster.
Cher's Tweet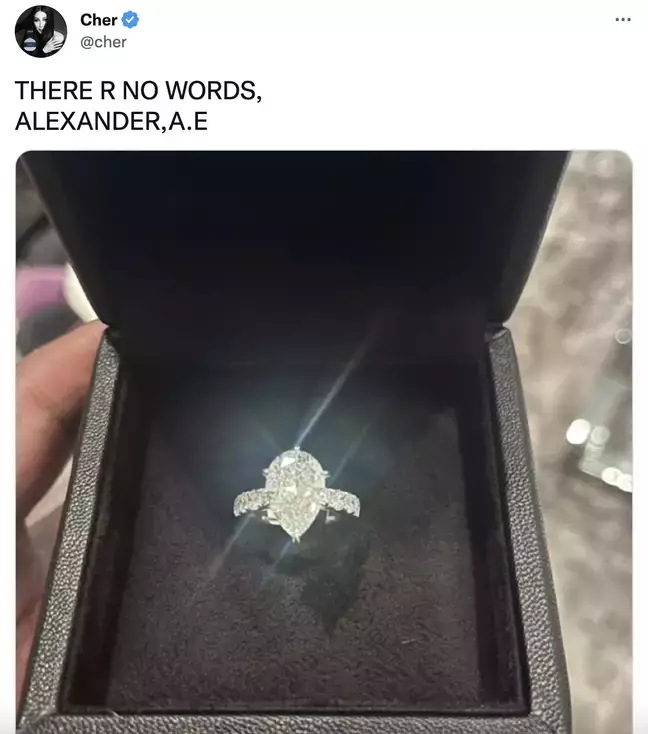 He formerly dated model and SlutWalk campaigner Amber Rose, with whom he has a three-year-old son named Slash Electric Alexander Edwards.
Cher earlier revealed that they initially met in October during Paris Fashion Week.
While many fans were overjoyed for their favorite singer and actor and her new relationship, others were concerned.
Despite their 40-year age gap, Cher vehemently defended the pairing, writing on Twitter last month: "As we All Know …I WASN'T BORN YESTERDAY, & What I Know For Sure… There Are No Guarantees. Anytime you make a Choice You Take a Chance. I've Always Taken Chances… It's WHO I Am."

When another expressed their concerns for Alexander's 'motives and intentions', Cher hit back: "Haven't you got anything else 2 do? Let me explain… I don't give a f**k what anyone thinks."
Cher was approached for a response.