This story is about an orange cat whose life changed after showing up at a family's door. Jaelle from Quebec, Canada was happy and surprised after an orange cat showed up at her house. Till then, Jaelle has never seen a cat in such freezy weather in Canada. 
She volunteers for a kitten rescue in Quebec, named One Cat At a Time. This cute orange baby was very cold and sick. And that's when Jaelle reached out to One Cat At a Time's founder Marie Simard. 
"Our rescue specializes in orphan kittens, but he was asking to be saved at the door and we couldn't leave him outside," Marie told Love Meow. "We tried to find the owner but there was no microchip. He was around 6-7 years old, not neutered and nobody was looking for him. Most likely, he was abandoned outside by previous owners a long time ago."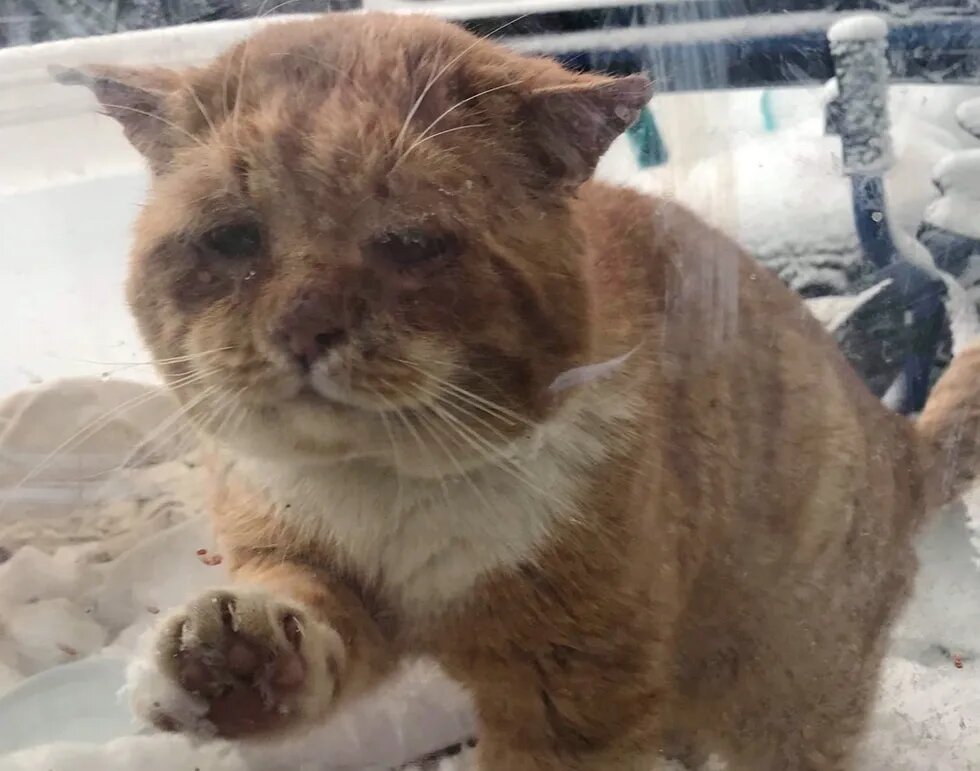 After seeing her, Jaelle took her to the vet as this cutie needed immediate medical assistance. The cat was suffering from fleas, battle wounds, and matted hair. Besides this, our orange cat also tested positive for Feline Immunodeficiency Virus. Oh, that's so sad!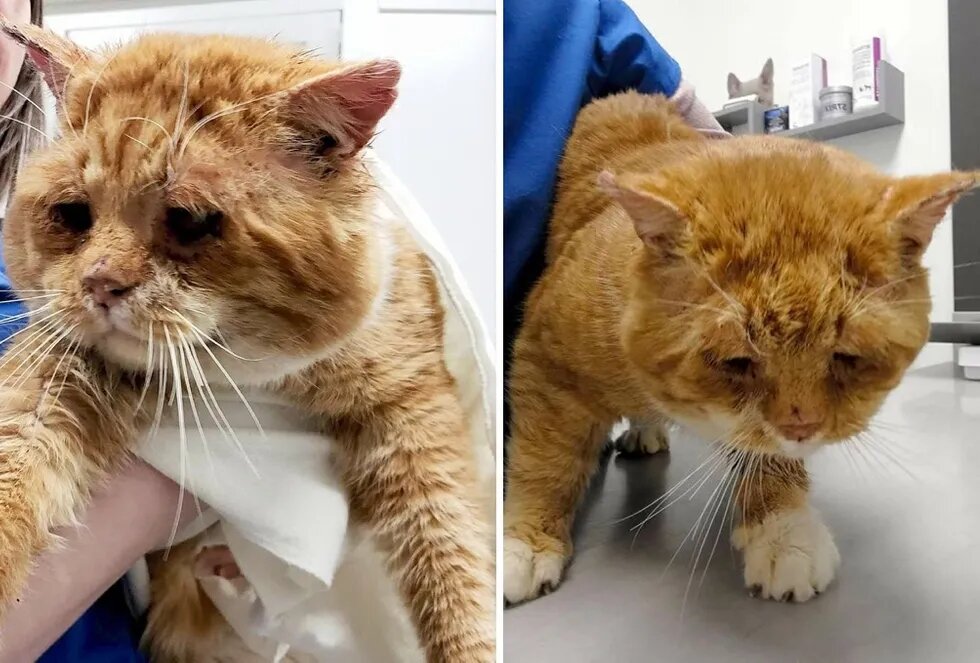 The vets shaved off his matted fur and then, the healing began. This orange cat was named after the lion from The Chronicles of Narnia, i.e., Aslan. No one knows how this cat came on the street. But we glad that he did because now, he has got a new life.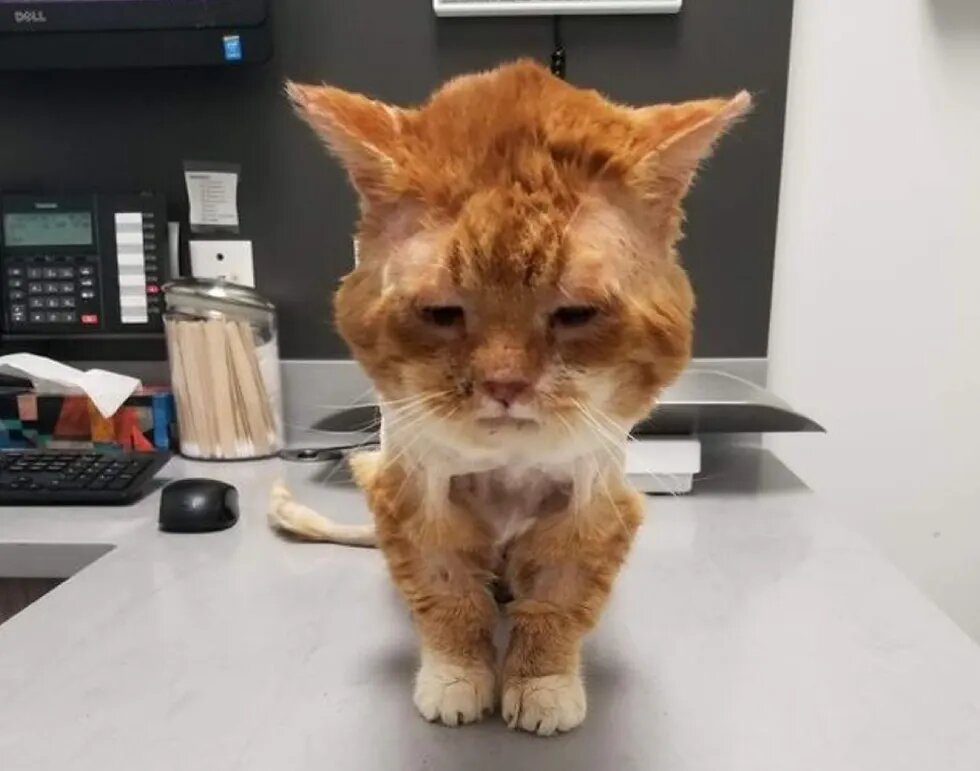 "He is so kind and loving. He purrs with gratitude and he is really happy to be an indoor cat again," Marie shared.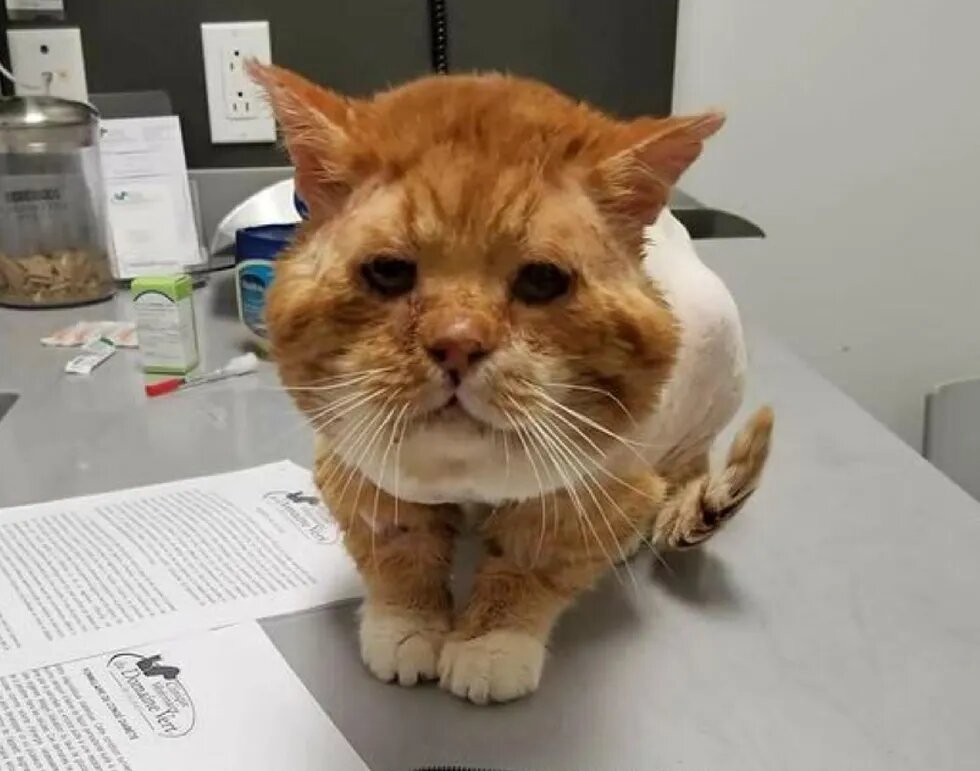 "He loves people (and other cats) and asks for hugs all the time. It is clear that this beautiful cat has had a family before."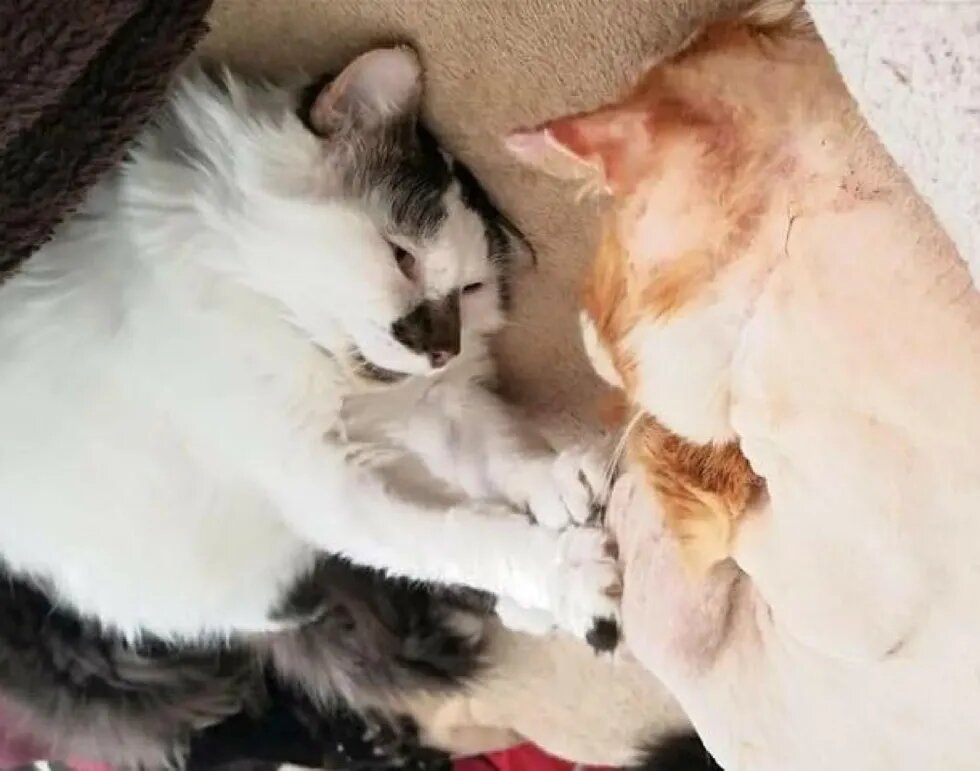 When our cat was still healing, he became friends with a residential cat, named Cleo. Both of them get along very well and share a deep bond.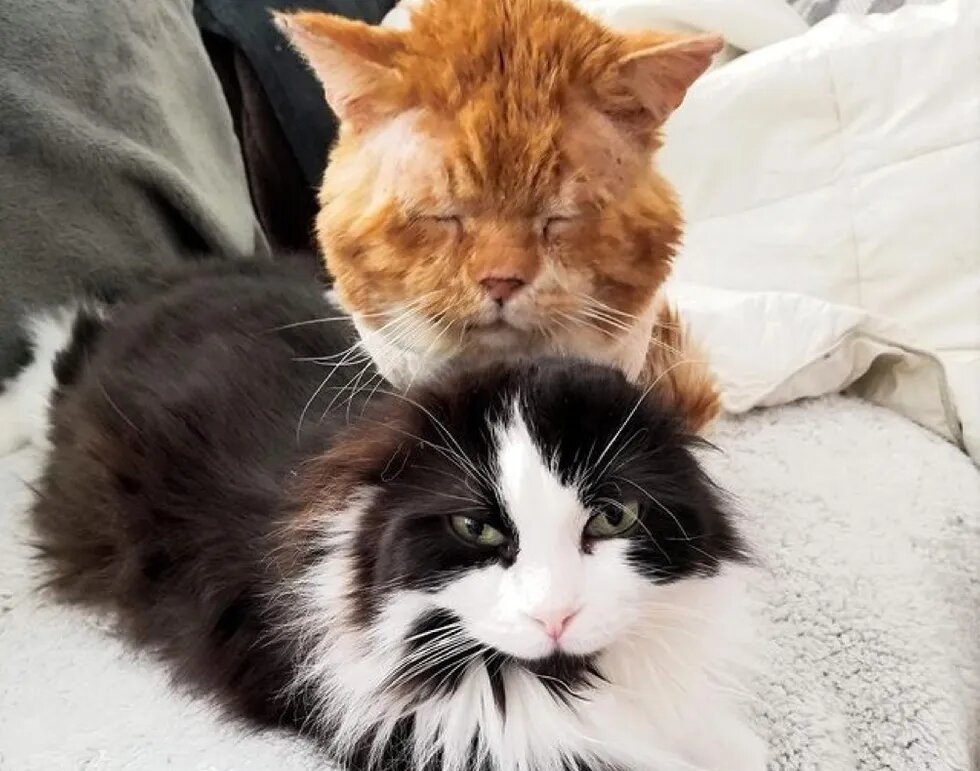 Initially, Jaelle wasn't sure whether she wanted to adopt the cat or not. But when she saw both the cats getting along, she just adopted the cute orange cat.