No doubt, having a pet at home keeps us entertained for sure. And the pets, being our all-time companion put in all the efforts to love us. But sometimes, they pretend to be so cute that they leave their owners in anxiety. Also, as the world is battling with the coronavirus pandemic, people are spending most of their time at homes. And thus, they are posting a lot about their pets, especially dogs and cats. Recently, Carrot the cat has made the netizens go crazy with her moves.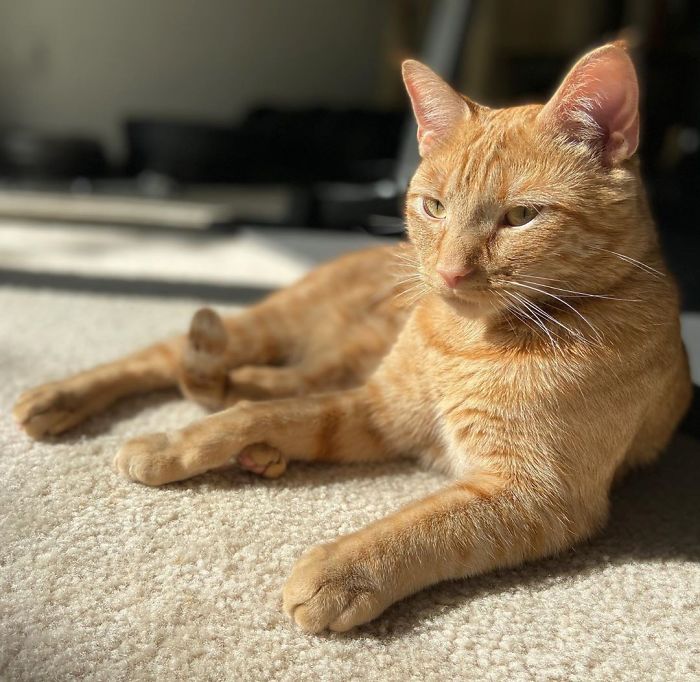 Carrot has a very special story that we personally loved a lot. You'll be surprised to know that the viral cat was found on a gas station. The owner's friend worked in a veterinary hospital. He found this cute cat at a gas station. The cat was sick so she was taken to the hospital. And then after treatment, she was taken to a foster home. But, she was not feeling well at that place. She got admitted to the hospital for a few days and then their friend brought the cat to their home for them to take care of the cat.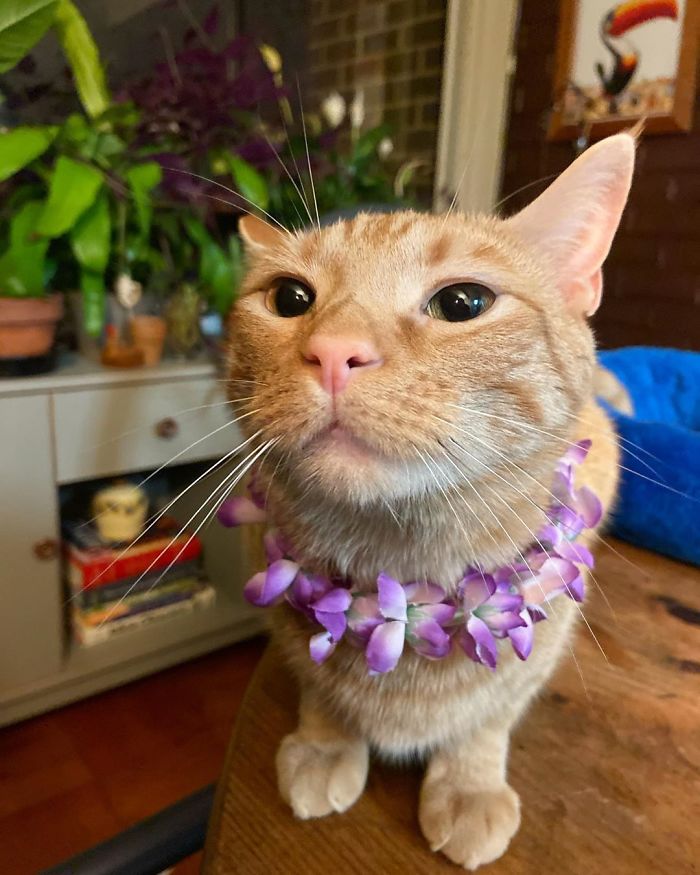 And now Carrot is a famous cat on social media that has gained a lot of fans from the parts of the world. Now you might be thinking why is she getting so much fame? Haha! That has a story too! So, scroll down and know about the viral story of Carrot.
This photo made the Carrot an Internet Star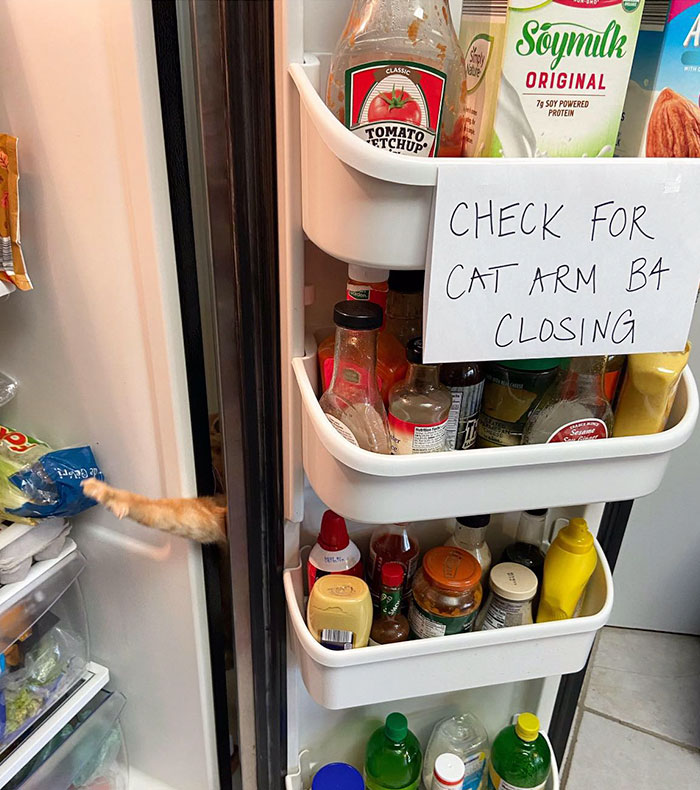 Haha! As you see in this photo, there's a note on the fridge "Check for the cat arm b4 closing". This is the message behind the fame of the mischievous cat. Why is this note??
The cat puts her paw in the fridge to get some food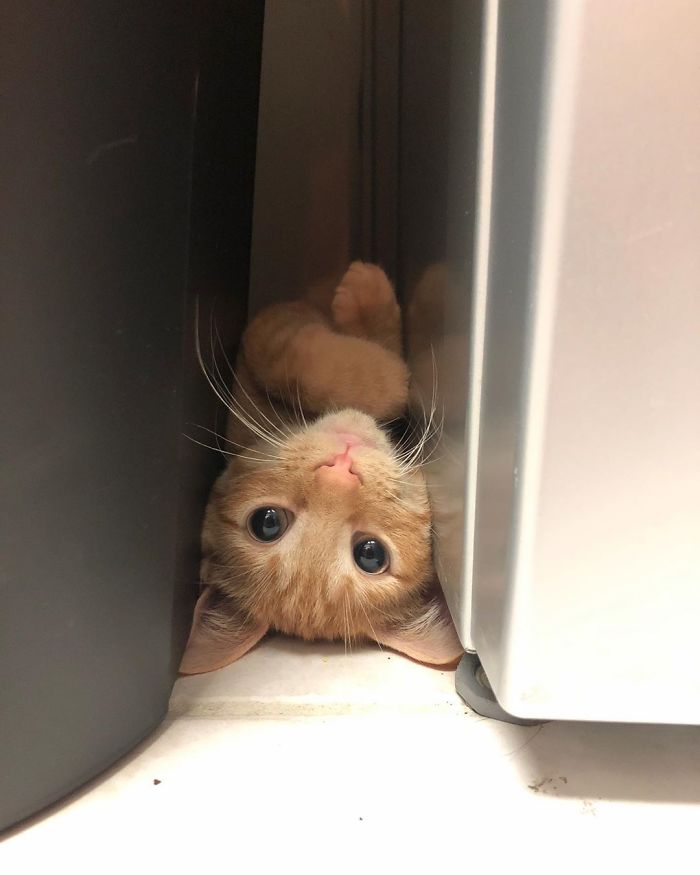 Haha! So, the cat is a foodie that's always around the refrigerator looking for something to eat. So, her owner has to keep a check before opening the fridge. It might hurt the cat. And that's what has left her owner in anxiety. Lol!
She's the master at home!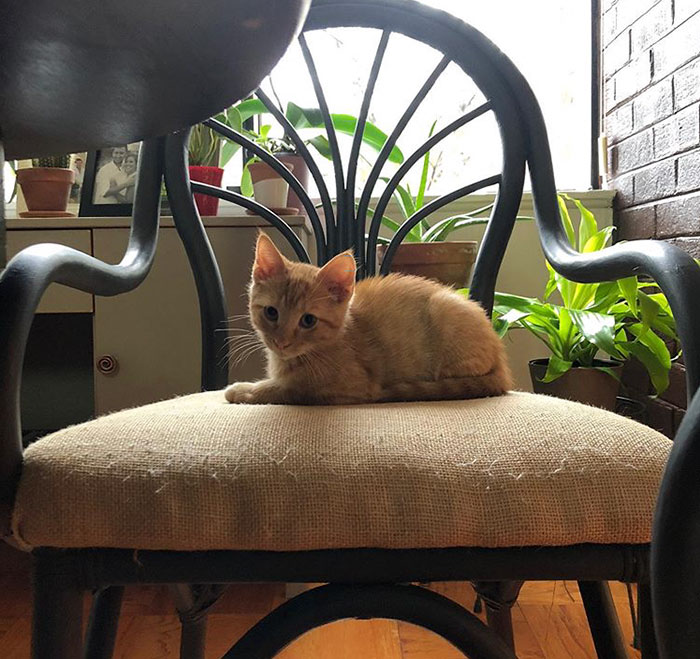 The way Carrot is sitting on the chair, it looks like she's soon going to chair a meeting. And she is the Chairperson.
Carrot can fit anywhere.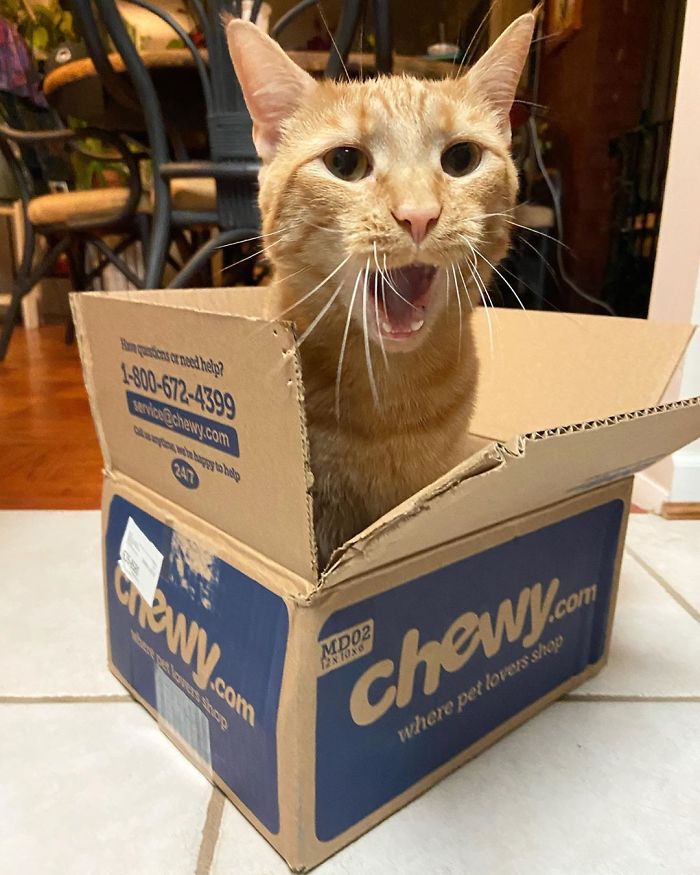 Carrot even hides in a carton box. Thus, finding this little thing in the house is impossible!
The cat's place in the car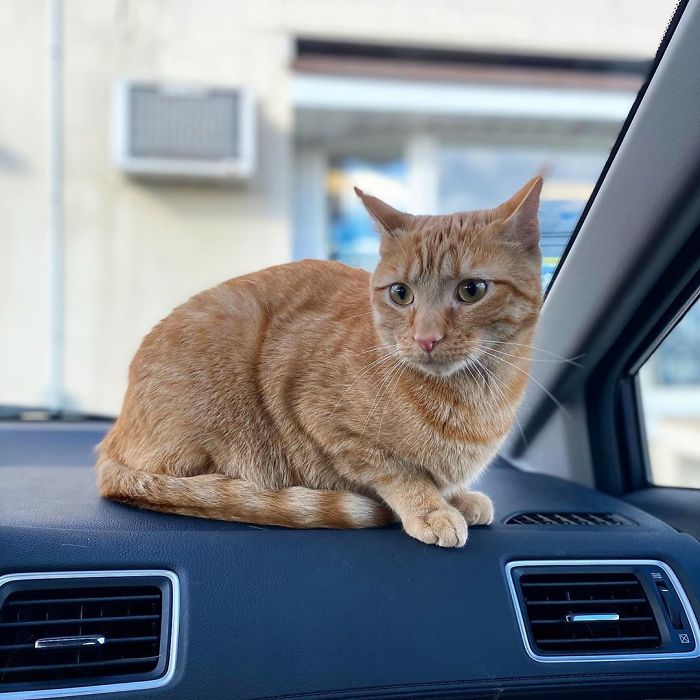 The way the cat has blocked the view makes it difficult for her owner to drive. But, the stubborn Carrot never leaves her permanent place.
We hope you also liked Carrot the cat. Because we are personally in love with this cute bundle of joy. You can check more about the mischievous cat on her Instagram handle. Also, if you also have some hilarious stories of your pets, do share them with us in the comments section below.